Dua Lipa's Apparent Dig At Recording Academy President Neil Portnow: 'I Guess This Year We've Really Stepped Up'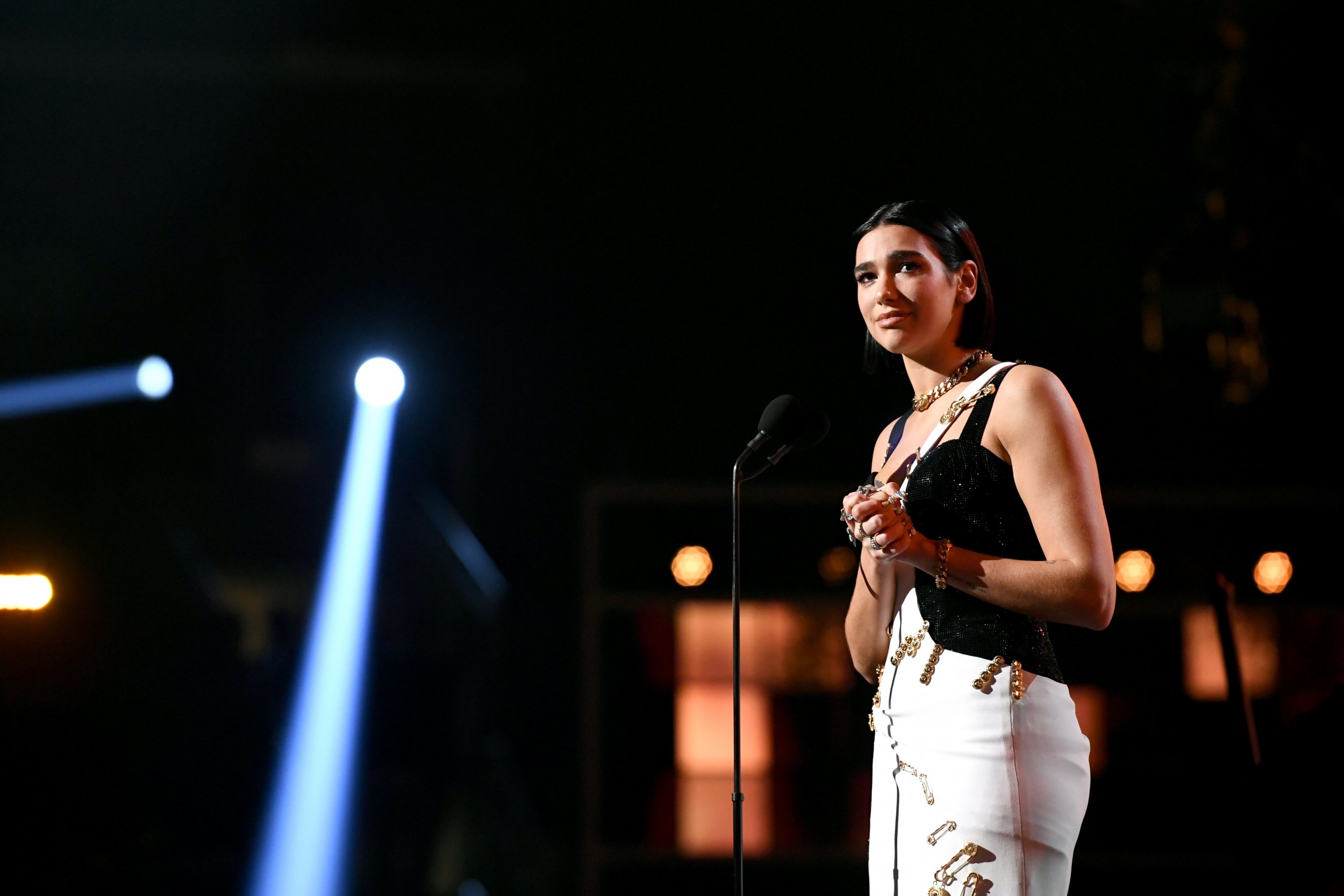 Presented by Best New Artist winner of Grammys past, Alessia Cara and Bob Newhart announced "New Rules" singer Dua Lipa with her second Grammy award during Sunday's ceremony.
In clear shock, the 23-year-old British singer took the stage and gave another shout out to the fellow female artists in her category. While it was an emotional moment for the singer, she didn't hesitate to deliver a possible dig toward Recording Academy president Neil Portnow.
"I guess this year we've really stepped up," Lipa said, followed by a roar of applause from the crowd.
"For anyone that hasn't realized how special they are to have a different story, a different background, a name that honors their roots because they just want to be normal whatever the hell that means, just know that no matter where you're from or your background or what you believe in, never let that get in the way of you and your dreams because you deserve it," she continued.
"And I'm proof that you can do whatever you put your mind to. However hard you work, I really believe in it and I believe in you and thank you so much," she added.
Her quick comment seemed to be referenced to Portnow 2018 comments regarding women being involved in the industry and the trending #GrammysSoMale.
"It has to begin with… women who have the creativity in their hearts and souls, who want to be musicians, who want to be engineers, producers, and want to be part of the industry on the executive level," Portnow said to Variety. "[They need] to step up because I think they would be welcome."
"I don't have personal experience of those kinds of brick walls that you face but I think it's upon us — us as an industry — to make the welcome mat very obvious, breeding opportunities for all people who want to be creative and paying it forward and creating that next generation of artists," he added.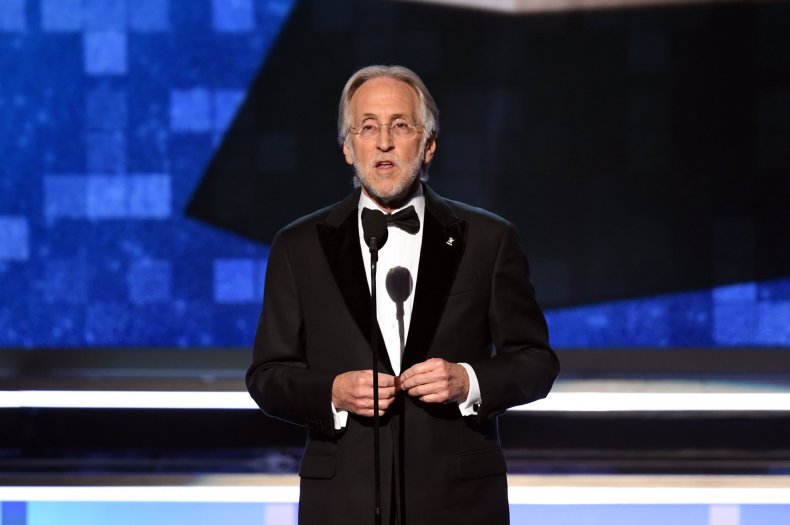 As Lipa went backstage after her Grammy win, she took the time to clarify her "stepped up" comments. Reporters asked her the importance of that phrase, and the young singer remained enthusiastic and unapologetic.
"Being in the new artist category and having so many female artists nominated is a big change, and it's the change that we hope to see for many years to come," Lipa said in a People report.
"It's a big difference from the previous years and I feel so grateful to be a part of the nominations when they came out," Lipa added. "To see so many women on it? I was like, 'This is amazing.' They're artists that I love and admire, and I'm so glad to be able to share that with them."
Following the translated dig by Lipa, Portnow took the Grammy stage later in the night to address diversity, inclusion and what the future holds as his tenure comes to a close.
"As I finish out my term leading this great organization, my heart and soul are filled with gratitude, pride, for the opportunity and unequal experience," he said. "Please know that my commitment to all the good that we do will carry on as we turn the page on the next chapter of the storied history of this phenomenal institution."
Four months after Portnow's "step up" comments, it was announced he would be stepping down from his position in July. The speech he made on Sunday will be his last as the Grammys CEO and President.