The Week in Reading: The Best New Book Releases for April 18, 2017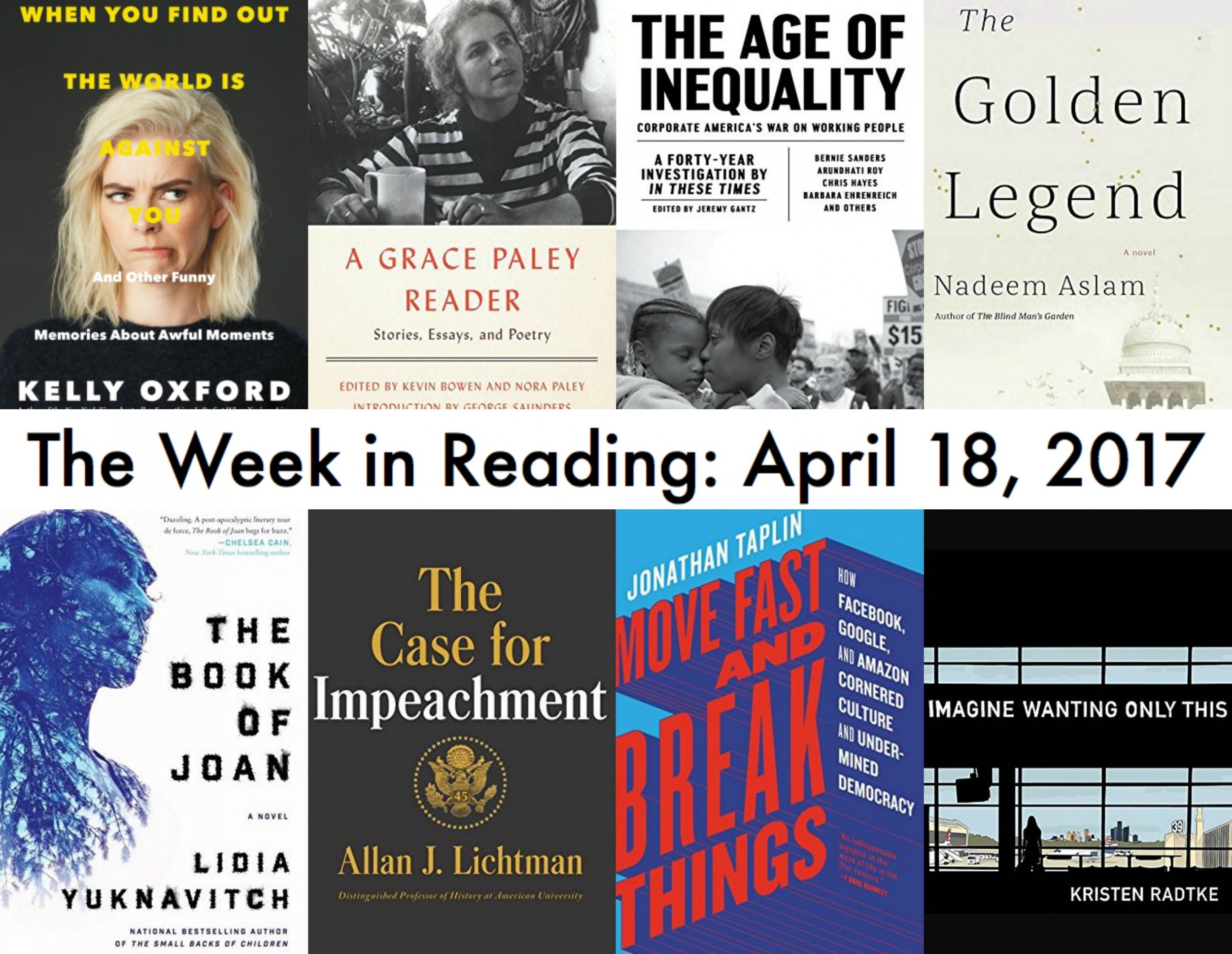 Welcome to the third April edition of The Week in Reading, a weekly column that pulls together the best new books being released each week a full day before the standard book release date.
At the beginning of every month, the internet is flooded with lists of must-reads for the coming 28 to 31 days. And while it's easy to find books that look intriguing at the start of the month, it's a whole lot less so to remember those books when you're actually looking for something new to read. But we're on a mission to change that—and just in time to eke out that same-day delivery from Amazon.
Here, without further ado: the eight best books with a release date of April 18, 2017.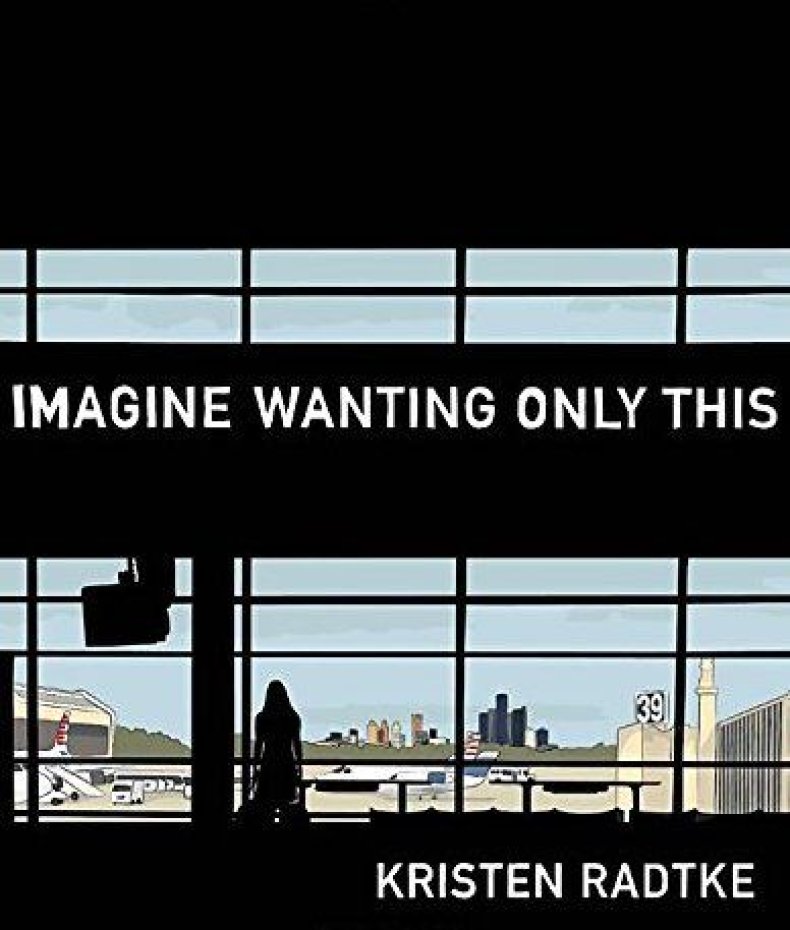 Imagine Wanting Only This by Kristen Radtke
Pantheon Graphic Novels, 288 pages
The most beautiful graphic novel you'll read all year, Kristen Radtke's memoir is an absolutely stunning look at what it is to recover from grief, and is so haunting you'll be thinking about it for days after reading it.
Where you've heard her name before: She's a writer and illustrator.
Goodreads synopsis: When Kristen Radtke was in college, the sudden death of a beloved uncle and the sight of an abandoned mining town after his funeral marked the beginning moments of a lifelong fascination with ruins and with people and places left behind. Over time, this fascination deepened until it triggered a journey around the world in search of ruined places. Now, in this genre-smashing graphic memoir, she leads us through deserted cities in the American Midwest, an Icelandic town buried in volcanic ash, islands in the Philippines, New York City, and the delicate passageways of the human heart. Along the way, we learn about her family and a rare genetic heart disease that has been passed down through generations, and revisit tragic events in America's past. At once narrative and factual, historical and personal, Radtke's stunning illustrations and piercing text never shy away from the big questions: Why are we here, and what will we leave behind?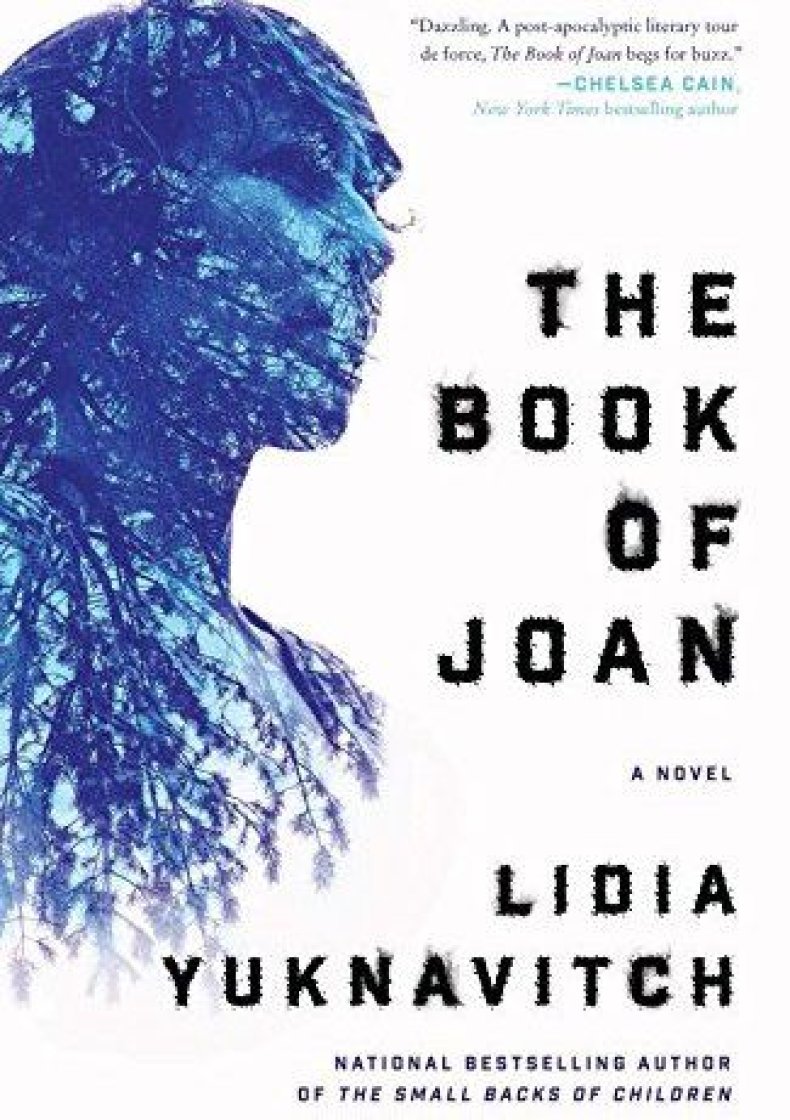 The Book of Joan by Lidia Yuknavitch
Harper, 288 pages
While delivering an entirely new world and also putting forth a powerful treatise on the way we live now, The Book of Joan is one of those dystopian novels that you can't help thinking might be too eerily real to be just fiction.
Where you've heard her name before: She's the author of The Small Backs of Children and The Chronology of Water.
Goodreads synopsis: In the near future, world wars have transformed the earth into a battleground. Fleeing the unending violence and the planet's now-radioactive surface, humans have regrouped to a mysterious platform known as CIEL, hovering over their erstwhile home. The changed world has turned evolution on its head: the surviving humans have become sexless, hairless pale-white creatures floating in isolation, inscribing stories upon their skin. Out of the ranks of the endless wars rises Jean de Men, a charismatic and bloodthirsty cult leader who turns CIEL into a quasi-corporate police state. A group of rebels unite to dismantle his iron rule—galvanized by the heroic song of Joan, a child-warrior who possesses a mysterious force that lives within her and communes with the earth. When de Men and his armies turn Joan into a martyr, the consequences are astonishing. And no one—not the rebels, Jean de Men, or even Joan herself—can foresee the way her story and unique gift will forge the destiny of an entire world for generations.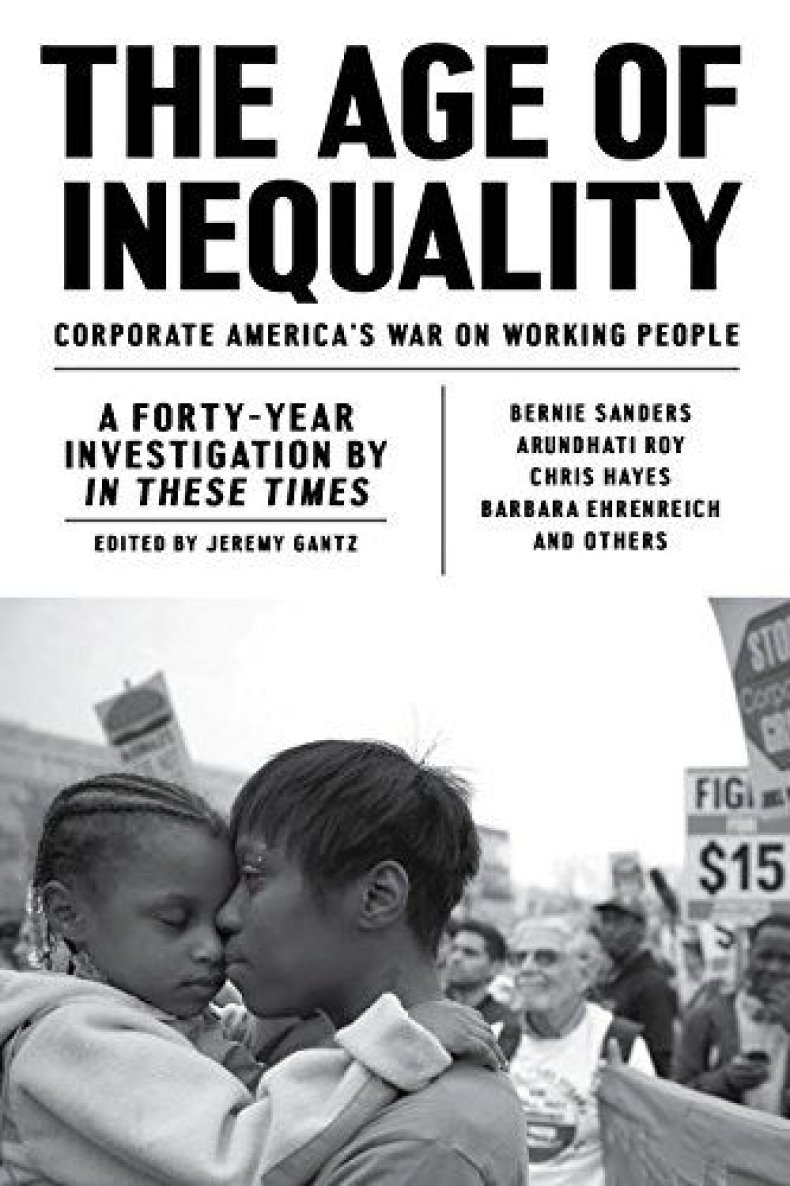 The Age of Inequality: Corporate America's War on Working People edited by Jeremy Gantz
Verso, 272 pages
If there's one thing we know, it's that history repeats itself—and here, in these collected works of the past 40 years, the magazine In These Times reminds of the lessons we must keep close in order to make society better and avoid making the same mistakes we've made in the past.
Featuring contributions from Barbara Ehrenreich, Tom Frank, Tom Geoghegan, Juan Gonzalez, Chris Hayes, Naomi Klein, Salim Muwakkil, Ralph Nader, Frances Fox Piven, Bernie Sanders, Slavoj Žižek and many others.
Goodreads synopsis: Forty years ago, the richest 1 percent controlled 25 percent of America's wealth. Today it's 40 percent, and the richest one-tenth of 1 percent have as much wealth as the bottom 90 percent. Launched in Chicago in 1976, the muckraking, progressive magazine In These Times has been tracking this disastrous history through groundbreaking and heart-wrenching reportage, as well as incisive analysis. This book tells the story of a shockingly successful corporate crackdown, from Reaganomics to the precarious sharing economy, as well as intermittent movements to stem the tide, from the Seattle global justice protests to the Fight for 15.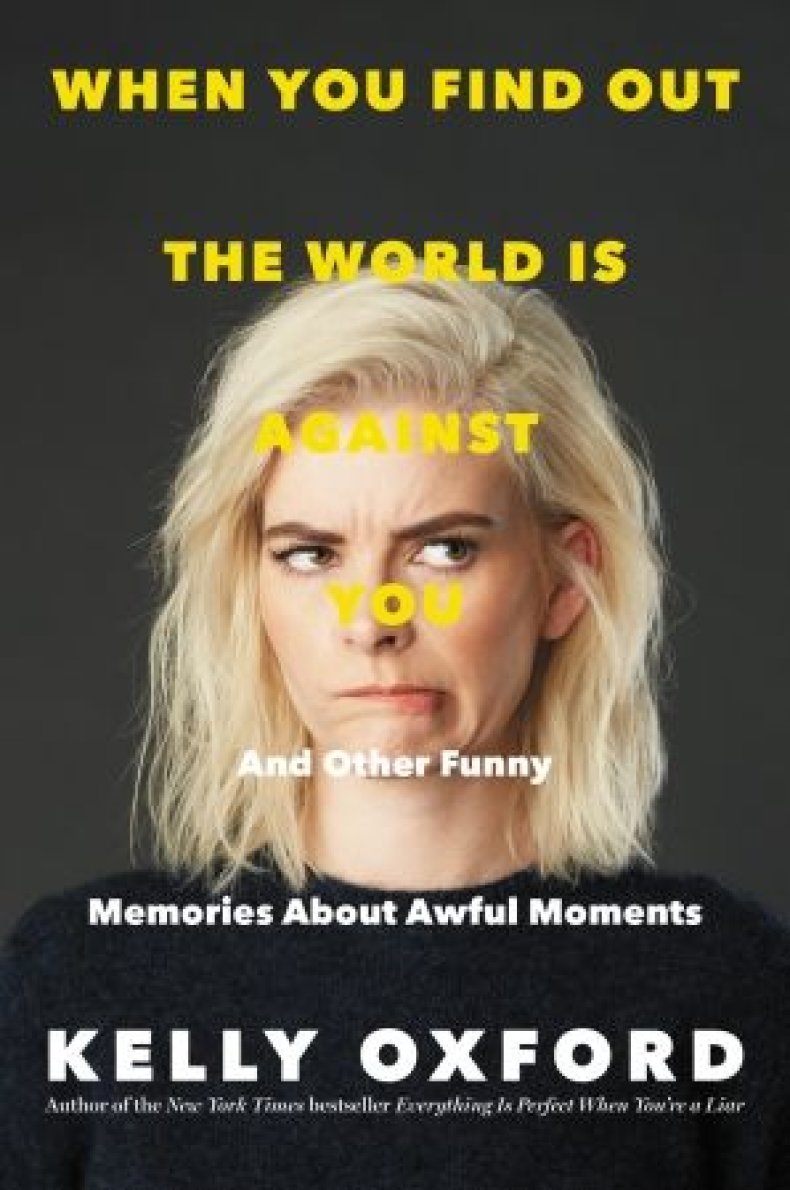 When You Find Out the World Is Against You: And Other Funny Memories About Awful Moments by Kelly Oxford
Def Street Books, 320 pages
In a delightful break from the 24-hour news cycle we've grown accustomed to, Kelly Oxford brings a hilarious perspective to all the things we do every day and never talk about…until now.
Where you've heard her name before: She's the author of the bestselling Everything is Perfect When You're a Liar, but you might just know her from the internet.
Goodreads synopsis: Kelly Oxford likes to blow up the Internet. Whether it is with the kind of tweets that led Rolling Stone to name her one of the Funniest People on Twitter, or with pictures of her hilariously adorable family (human and animal), or with something much more serious, like creating the hashtag #NotOkay, where millions of women came together to share their stories of sexual assault, Kelly has a unique, razor-sharp perspective on modern life. As a screen writer, professional sh*t disturber, wife and mother of three, Kelly is about everything but the status quo. When You Find Out the World Is Against You is filled with the biting, wise, and laugh-out-loud insights that have won Kelly legions of fans. Whether she's detailing her obsession with going to camp as an eleven-year-old so she can become a "kissing bandit," exploring the bittersweet boredom that so often accompanies parenthood, calling out the insanity of a posse of Internet poodle vigilantes, writing bracingly about the anxiety that has plagued her for as long as she can remember or taking us to ride shotgun as she stalks her husband on an accidental date with another man, When You Find Out the World Is Against You is Kelly at her most honest and disarmingly funny best. Her comedic skill, down-to-earth voice and bull's-eye observations on the absurdity of modern life mean there is nothing quite like seeing the world through Kelly's eyes.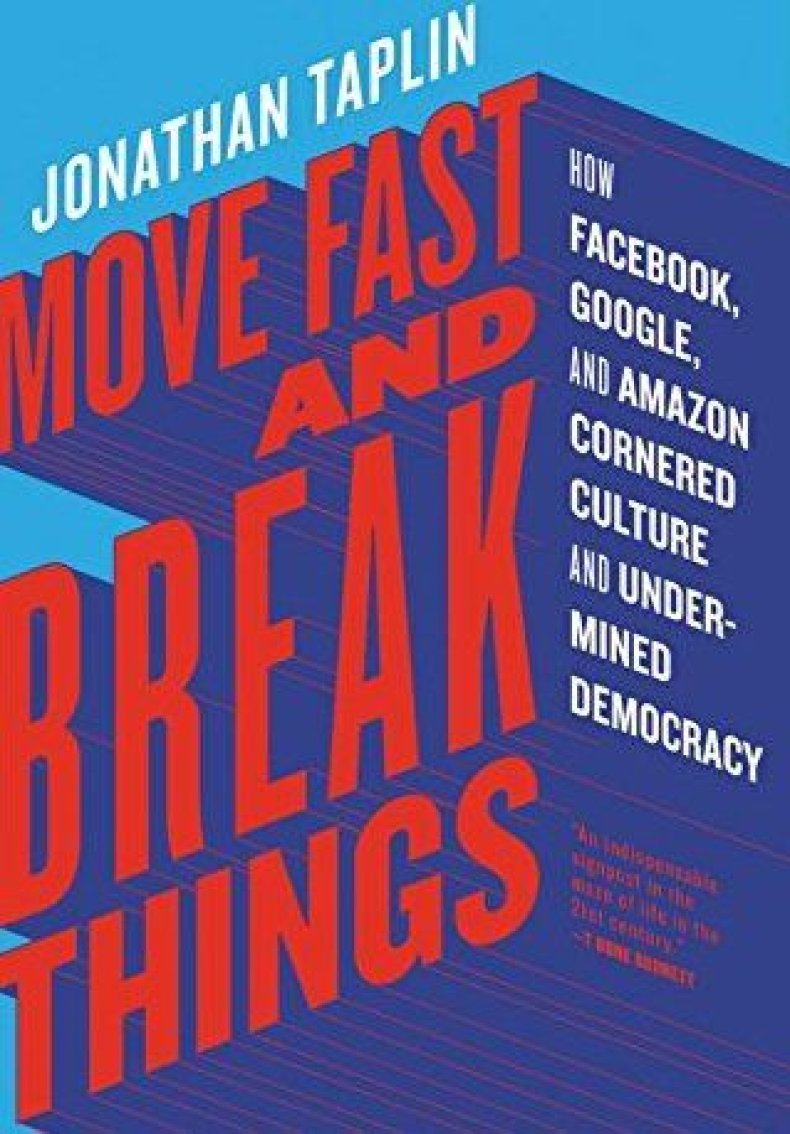 Move Fast and Break Things: How Facebook, Google, and Amazon Cornered Culture and Undermined Democracy by Jonathan Taplin
Little, Brown and Company, 320 pages
Move Fast and Break Things is the definitive exploration of the platforms, apps and digital destinations that have emerged over the last 30 years, and is an absolute must-read for anyone who wants to gain a little savvy in the internet era—and learn a bit about the culture of the last three decades while they're at it.
Where you've heard his name before: He's the director emeritus of the USC Annenberg innovation lab and a film producer. Oh, and he used to be a tour manager for Bob Dylan and The Band.
Goodreads synopsis: Move Fast and Break Things tells the story of how a small group of libertarian entrepreneurs began in the 1990s to hijack the original decentralized vision of the Internet, in the process creating three monopoly firms—Facebook, Amazon and Google—that now determine the future of the music, film, television, publishing and news industries. Taplin offers a succinct and powerful history of how online life began to be shaped around the values of the men who founded these companies, including Peter Thiel and Larry Page: tolerating piracy of books, music and film while at the same time promoting opaque business practices and subordinating privacy of individual users to create the surveillance marketing monoculture in which we now live. The enormous profits that have come with this concentration of power tell their own story. Since 2001, newspaper and music revenues have fallen by 70%, book publishing, film and television profits have also fallen dramatically. Revenues at Google in this same period grew from $400 million to $74.5 billion. Google's YouTube today controls 60% of the streaming audio business and pays only 11% of the streaming audio revenues. More creative content is being consumed that ever before, but less revenue is flowing to creators and owners of the content. With the reallocation of money to monopoly platforms comes a shift in power. Google, Facebook and Amazon now enjoy political power on par with Big Oil and Big Pharma, which in part explains how such a tremendous shift in revenues from artists to platforms could have been achieved and why it has gone unchallenged for so long.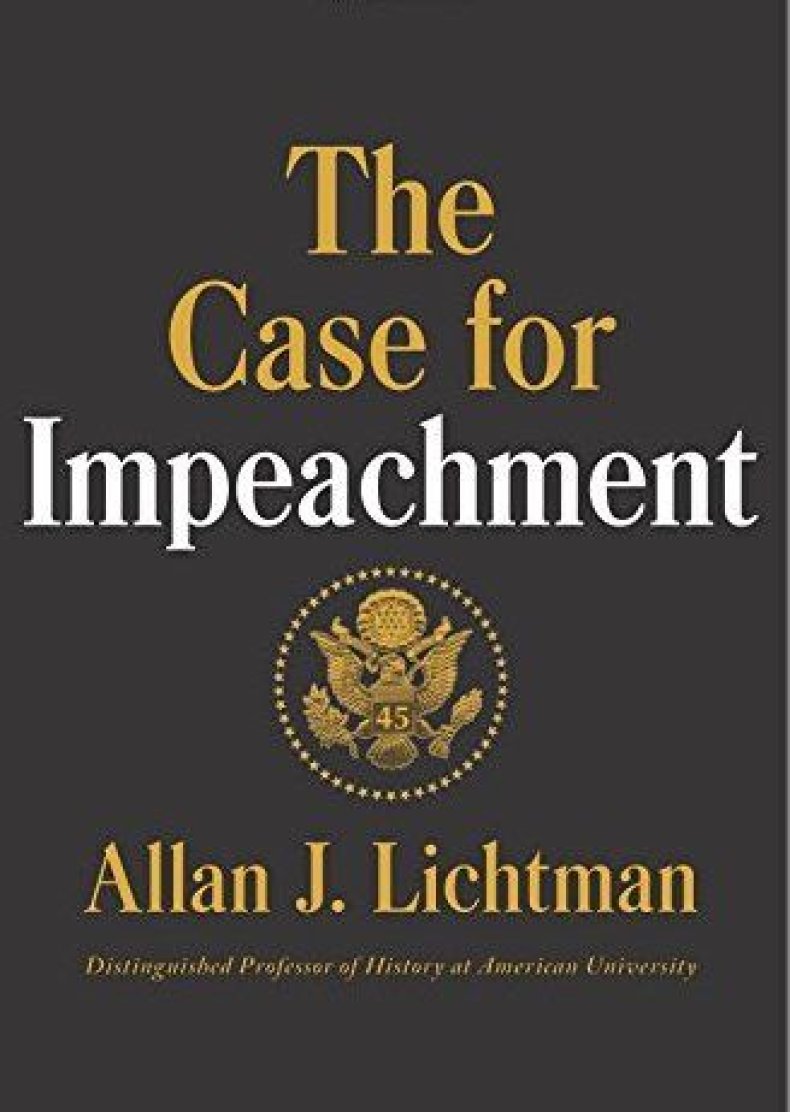 The Case for Impeachment by Allan J. Lichtman
Def Street Books, 304 pages
It's the very first look at what it is exactly that it would take for our 45th president to be removed from office—and just what precedent such an event has in presidential history.
Where you've heard his name before: He has correctly predicted every presidential election since 1984, including the election of 2016.
Goodreads synopsis: Many historians and legal scholars agree that we are facing uncharted political waters and most citizens—politics aside—want to know where the country is headed. Allan J. Lichtman hones in on the 45th President of the United States, demonstrating his view that it is not a question of if President Trump will be impeached, but a question of when. Lichtman illuminates exactly how the impeachment of President Trump might work by showing how his actions—past or future—make him uniquely vulnerable to impeachment proceedings. From his dealings with Russia, to his conflicts of interest at home and abroad, to the numerous civil suits involving him, Lichtman zeroes in on Mr. Trump's key areas of weakness. He also offers a fascinating look at presidential impeachments throughout American history, including the often-overlooked story of Andrew Johnson's impeachment, little-known details about Richard Nixon's resignation, as well as Bill Clinton's hearings.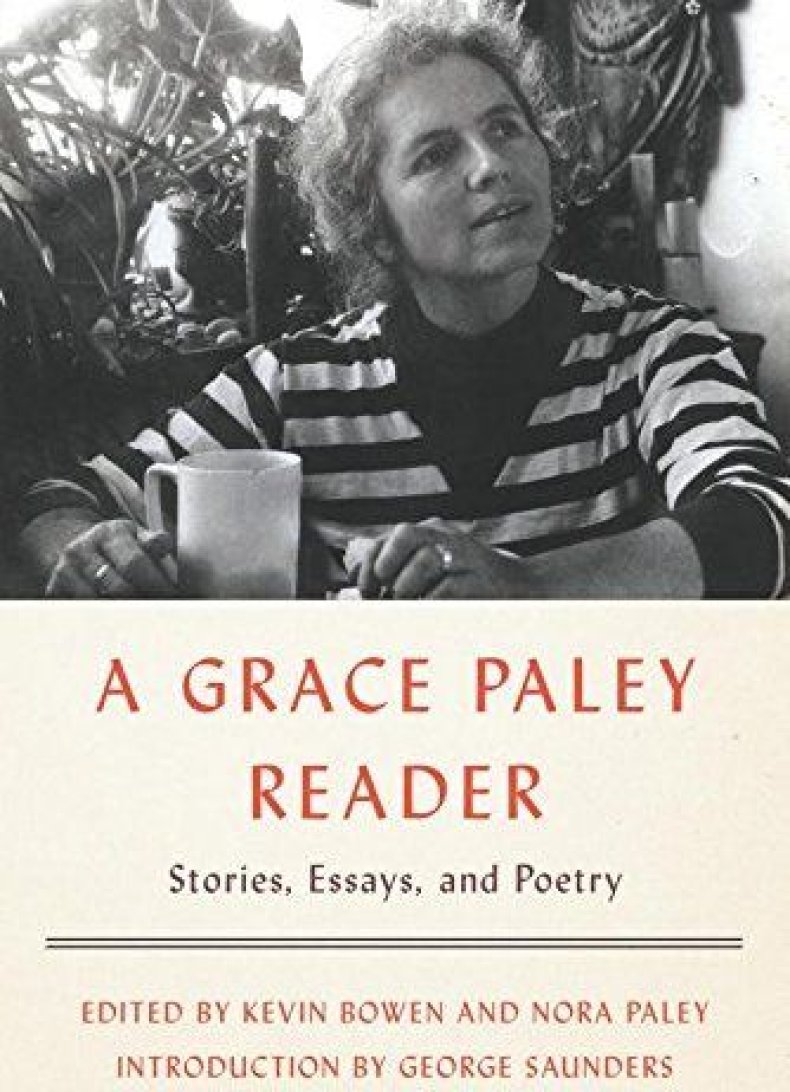 A Grace Paley Reader: Stories, Essays, and Poetry by Grace Paley
Farrar, Straus and Giroux, 400 pages
If you've never read the Grace Paley canon, you've been missing out on a whole world of wonderful—and here, you can get a peek at some of the best selections in a collection that every fiction lover should own.
Where you've heard her name before: She was a Pulitzer Prize and National Book Award finalist, and a prolific short story writer.
Goodreads synopsis: Grace Paley is best known for her inimitable short stories, but she was also an enormously talented essayist and poet. A Grace Paley Reader collects the best of Paley's writing, showcasing her breadth of work and her extraordinary insight and empathy. With an introduction by George Saunders and an afterword by the writer's daughter, Nora Paley, A Grace Paley Reader is sure to become an instant classic.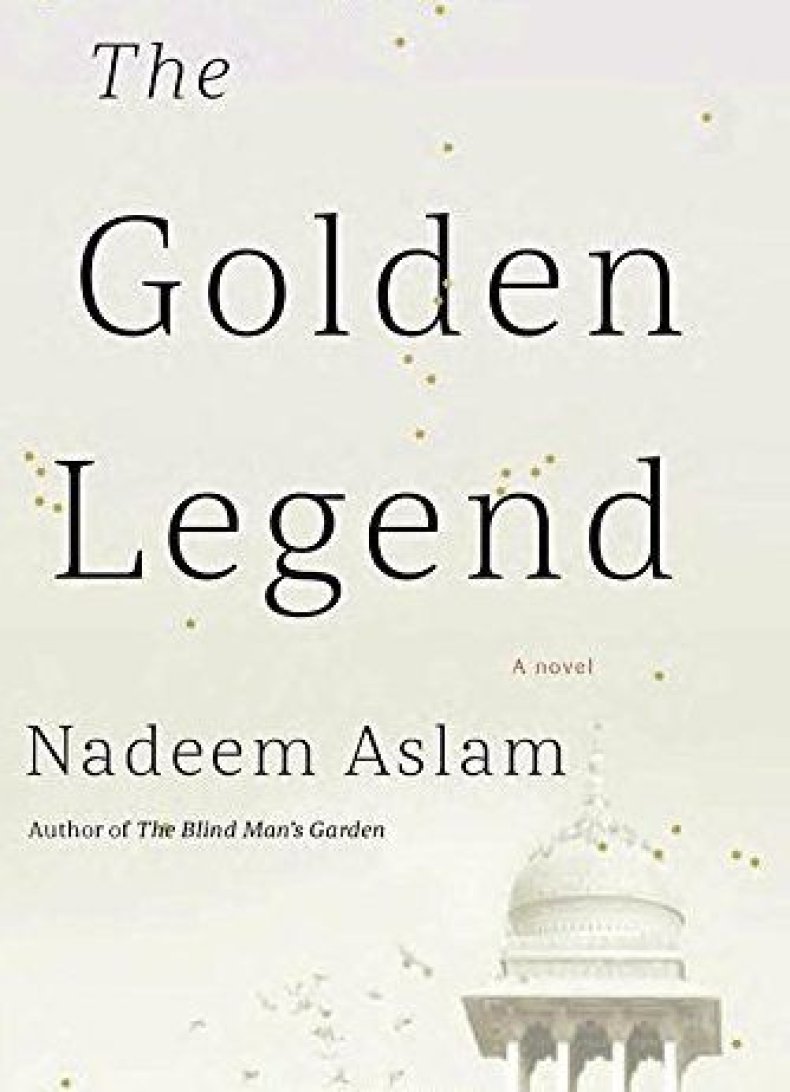 The Golden Legend by Nadeem Aslam
Knopf, 336 pages
Nadeem Aslam's new novel is filled with pitch-perfect prose that eloquently depicts the passion, fear and realities of Pakistani life. From religion to military violence to the human condition, no stone is left unturned—and it will leave you reeling.
Where you've heard his name before: He's the author of Maps for Lost Lovers.
Goodreads synopsis: When shots ring out on the Grand Trunk Road, Nargis's life begins to crumble around her. Her husband, Massud—a fellow architect—is caught in the cross fire and dies before she can confess her greatest secret to him. Now under threat from a powerful military intelligence officer, who demands that she pardon her husband's American killer, Nargis fears that the truth about her past will soon be exposed. For weeks someone has been broadcasting people's secrets from the minaret of the local mosque, and, in a country where even the accusation of blasphemy is a currency to be bartered, the mysterious broadcasts have struck fear in Christians and Muslims alike. When the loudspeakers reveal a forbidden romance between a Muslim cleric's daughter and Nargis's Christian neighbor, Nargis finds herself trapped in the center of the chaos tearing their community apart.