The Week in Reading: The Best New Book Releases for April 11, 2017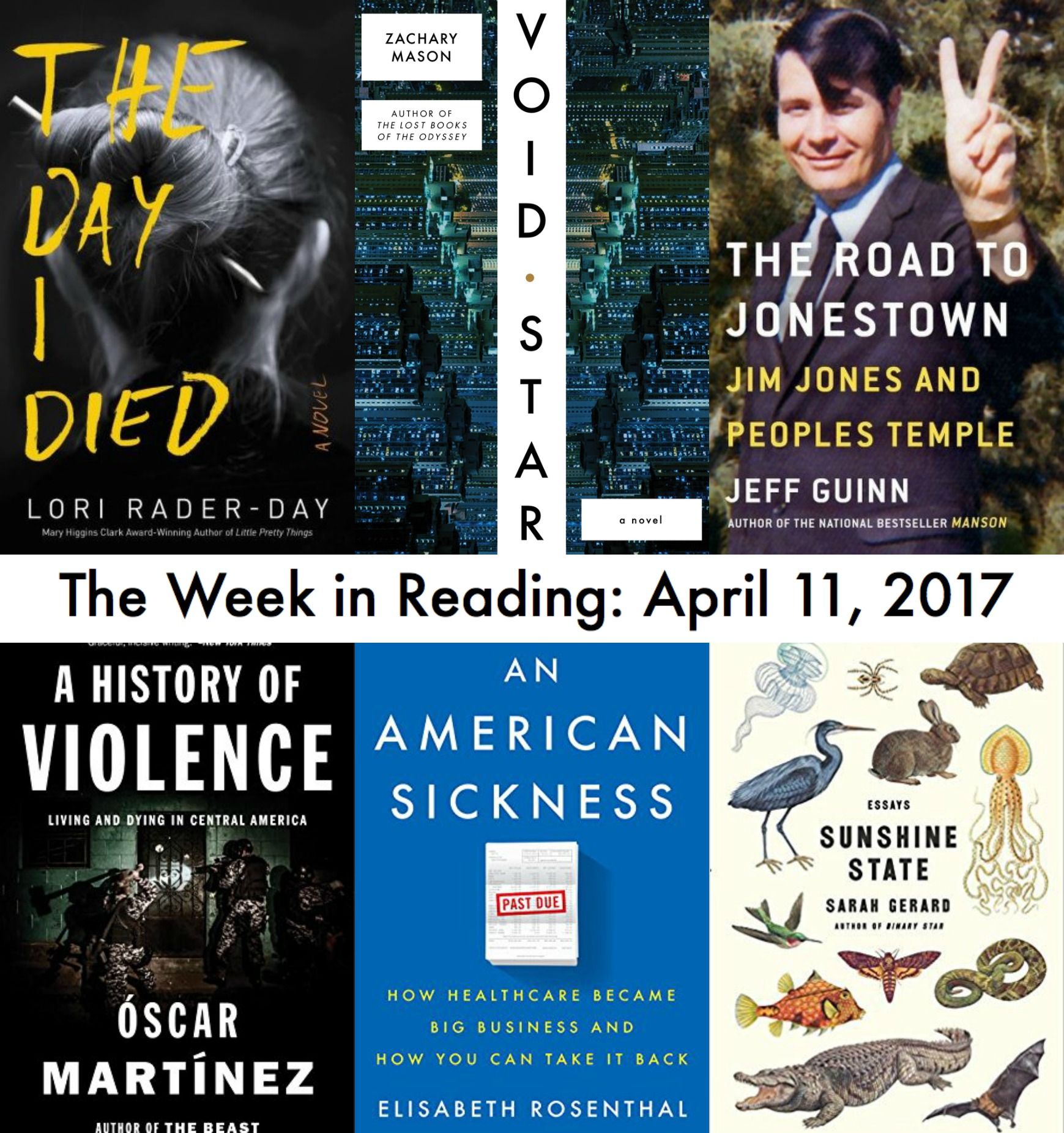 Welcome to the second April edition of The Week in Reading, a weekly column that pulls together the best new books being released each week a full day before the standard book release date.
At the beginning of every month, the internet is flooded with lists of must-reads for the coming 28 to 31 days. And while it's easy to find books that look intriguing at the start of the month, it's a whole lot less so to remember those books when you're actually looking for something new to read. But we're on a mission to change that—and just in time to eke out that same-day delivery from Amazon.
Here, without further ado: the six best books with a release date of April 11, 2017.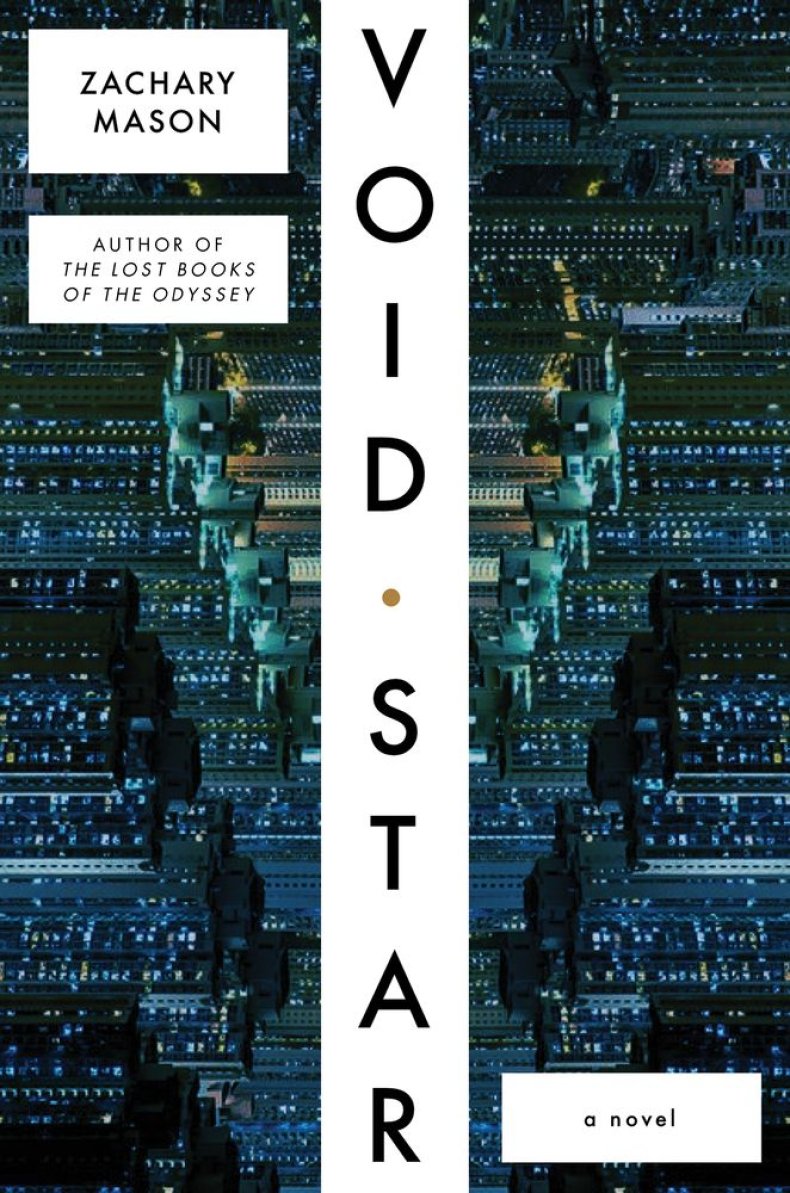 Farrar, Straus and Giroux, 400 pages
Zachary Mason creates a world in which the line between human and computer is completely erased, yet he still manages to make the reader feel for all the characters—both man and machine—equally. Add that to a highly addictive plot and an exploration of memory's impact on our identity, and you've got one of the most richly complex novels of the year.
Where you've heard his name before: He's the author of the much-loved The Lost Books of the Odyssey.
Goodreads synopsis: Not far in the future the seas have risen and the central latitudes are emptying, but it's still a good time to be rich in San Francisco, where weapons drones patrol the skies to keep out the multitudinous poor. Irina isn't rich, not quite, but she does have an artificial memory that gives her perfect recall and lets her act as a medium between her various employers and their AIs, which are complex to the point of opacity. It's a good gig, paying enough for the annual visits to the Mayo Clinic that keep her from aging. Kern has no such access; he's one of the many refugees in the sprawling drone-built favelas on the city's periphery, where he lives like a monk, training relentlessly in martial arts, scraping by as a thief and an enforcer. Thales is from a different world entirely—the mathematically inclined scion of a Brazilian political clan, he's fled to L.A. after the attack that left him crippled and his father dead. A ragged stranger accosts Thales and demands to know how much he can remember. Kern flees for his life after robbing the wrong mark. Irina finds a secret in the reflection of a laptop's screen in her employer's eyeglasses. None are safe as they're pushed together by subtle forces that stay just out of sight.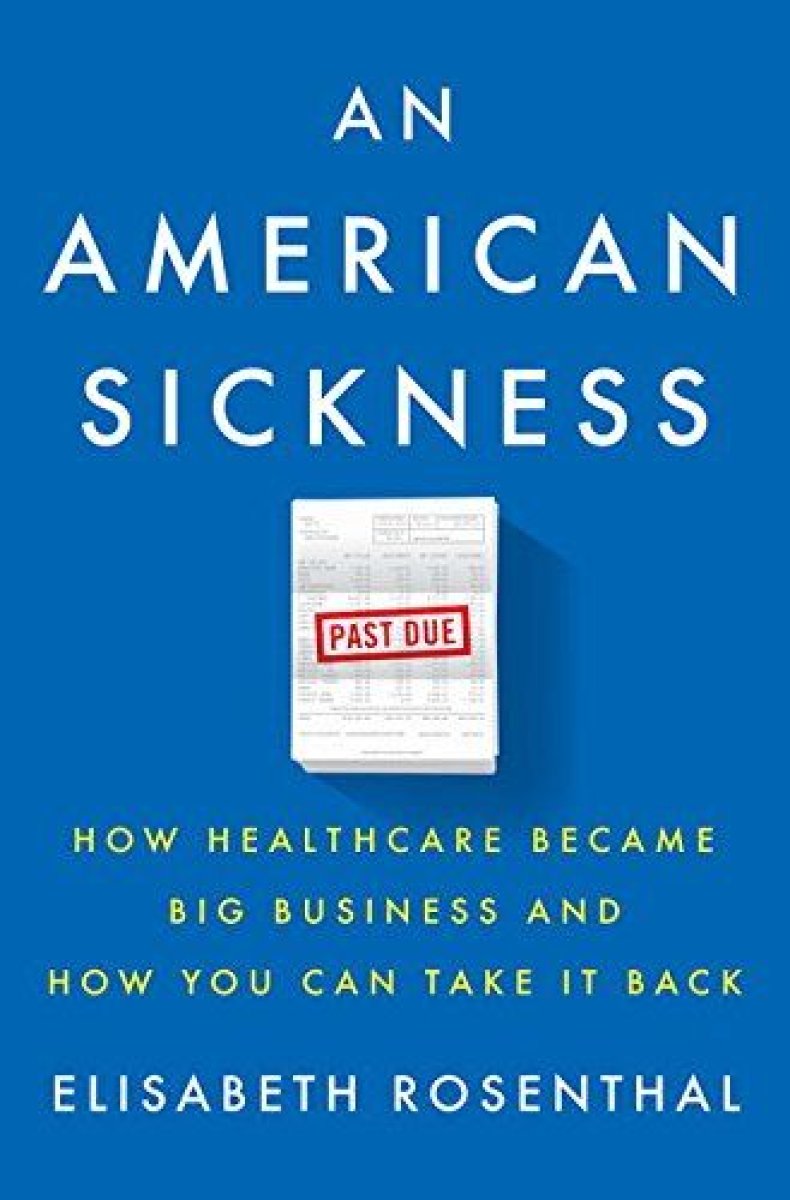 An American Sickness: How Healthcare Became Big Business and How You Can Take It Back by Elisabeth Rosenthal
Penguin Press, 416 pages
It's not uncommon to come across a complete and utter takedown of the American healthcare system as it stands today. But what is uncommon is what Elisabeth Rosenthal has done in this must-read exploration of what we are (and aren't) doing right: She has the answers we've all been searching for in a potential post-Obamacare world.
Where you've heard her name before: She's the editor-in-chief of Kaiser Health News, and before that was at The New York Times for 22 years.
Goodreads synopsis: It is well documented that our healthcare system has grave problems, but how, in only a matter of decades, did things get this bad? Dr. Elisabeth Rosenthal doesn't just explain the symptoms; she diagnoses and treats the disease itself. Rosenthal spells out in clear and practical terms exactly how to decode medical doublespeak, avoid the pitfalls of the pharmaceuticals racket, and get the care you and your family deserve. She takes you inside the doctor-patient relationship, explaining step by step the workings of a profession sorely lacking transparency. This is about what we can do, as individual patients, both to navigate a byzantine system and also to demand far-reaching reform. Breaking down the monolithic business into its individual industries—the hospitals, doctors, insurance companies, drug manufacturers—that together constitute our healthcare system, Rosenthal tells the story of the history of American medicine as never before. The situation is far worse than we think, and it has become like that much more recently than we realize. Hospitals, which are managed by business executives, behave like predatory lenders, hounding patients and seizing their homes. Research charities are in bed with big pharmaceutical companies, which surreptitiously profit from the donations made by working people. Americans are dying from routine medical conditions when affordable and straightforward solutions exist. Dr. Rosenthal explains for the first time how various social and financial incentives have encouraged a disastrous and immoral system to spring up organically in a shockingly short span of time. The system is in tatters, but we can fight back. An American Sickness is the frontline defense against a healthcare system that no longer has our well-being at heart.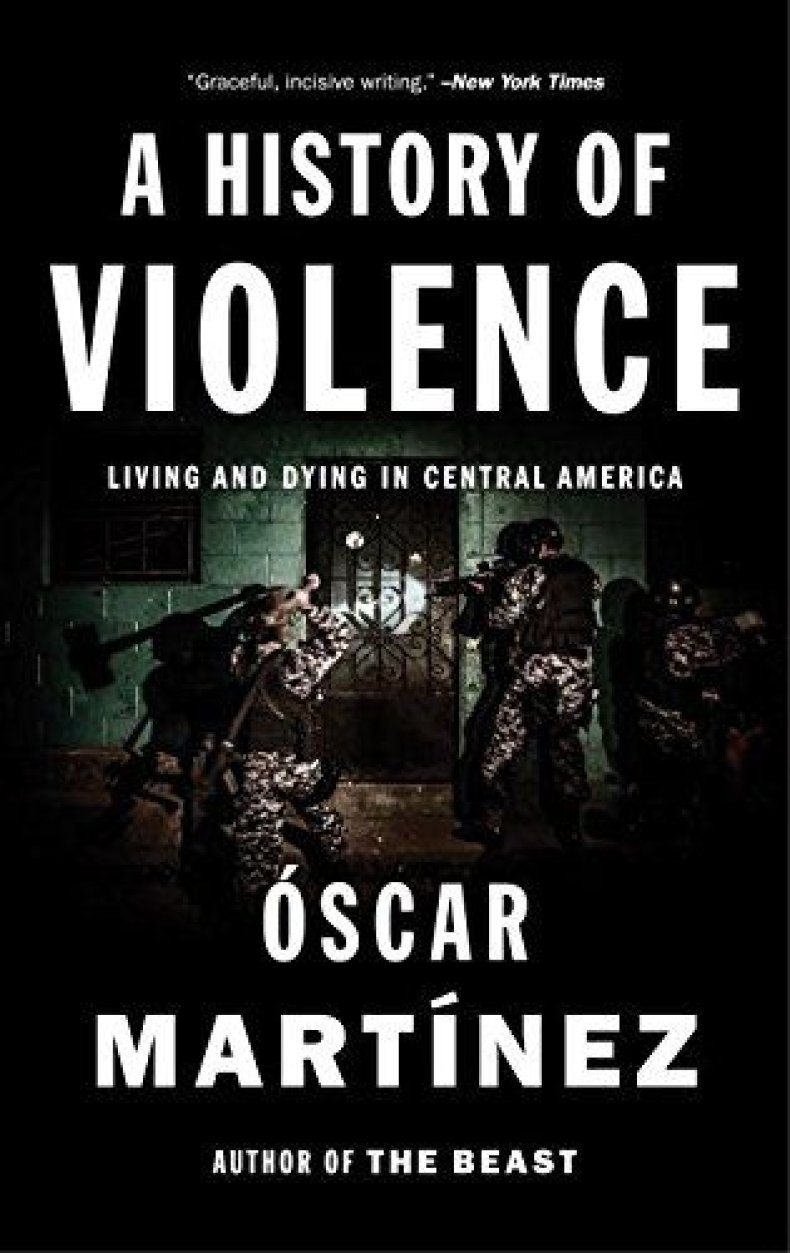 A History of Violence: Living and Dying in Central America by Óscar Martínez
Verso, 288 pages
Step outside yourself for a couple hours and immerse yourself in one of the most incredibly vivid, well-reported journeys through Central America that you will ever experience, hands down.
Where you've heard his name before: He's the author of the The Beast, a critically acclaimed exposé on the migrant trail from Central America to the U.S.
Goodreads synopsis: El Salvador and Honduras have had the highest homicide rates in the world over the past ten years, with Guatemala close behind. Every day more than 1,000 people—men, women, and children—flee these three countries for North America. Óscar Martínez fleshes out these stark figures with true stories, producing a jarringly beautiful and immersive account of life in deadly locations. Martínez travels to Nicaraguan fishing towns, southern Mexican brothels where Central American women are trafficked, isolated Guatemalan jungle villages, and crime-ridden Salvadoran slums. With his precise and empathetic reporting, he explores the underbelly of these troubled places. He goes undercover to drink with narcos, accompanies police patrols, rides in trafficking boats and hides out with a gang informer. The result is an unforgettable portrait of a region of fear and a subtle analysis of the North American roots and reach of the crisis, helping to explain why this history of violence should matter to all of us.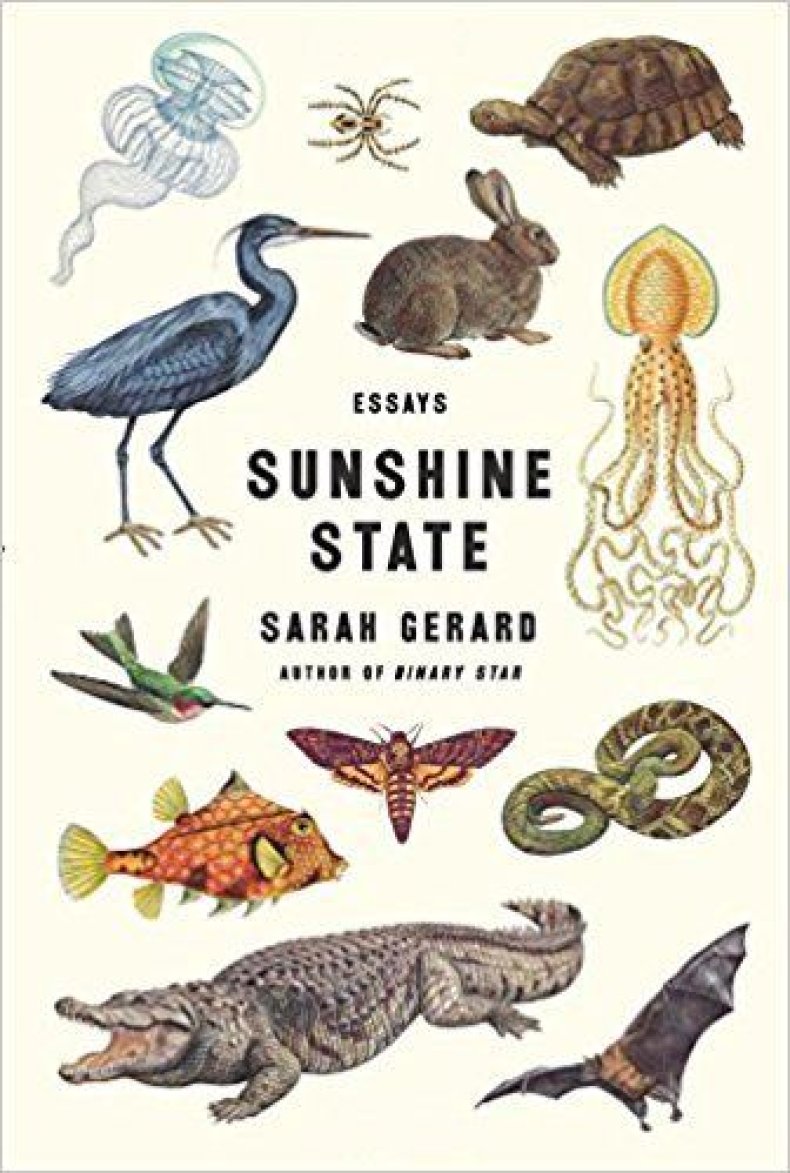 Sunshine State by Sarah Gerard
Harper Perennial, 384 pages
Sarah Gerard deftly takes the reader through the most essential issues of our time—homelessness, addiction, incarceration—via a coming-of-age lens in the state of Florida, where, as we all know, anything goes.
Where you've heard her name before: Her debut novel was called Binary Star.
Goodreads synopsis: In the collection's title essay, Gerard volunteers at the Suncoast Seabird Sanctuary, a world renowned bird refuge. There she meets its founder, who once modeled with a pelican on his arm for a Dewar's Scotch campaign but has since declined into a pit of fraud and madness. He becomes our embezzling protagonist whose tales about the birds he "rescues" never quite add up. Gerard's personal stories are no less eerie or poignant: An essay that begins as a look at Gerard's first relationship becomes a heart-wrenching exploration of acquaintance rape and consent. An account of intimate female friendship pivots midway through, morphing into a meditation on jealousy and class. Sunshine State offers a unique look at Florida, a state whose economically and environmentally imperiled culture serves as a lens through which we can examine some of the most pressing issues haunting our nation.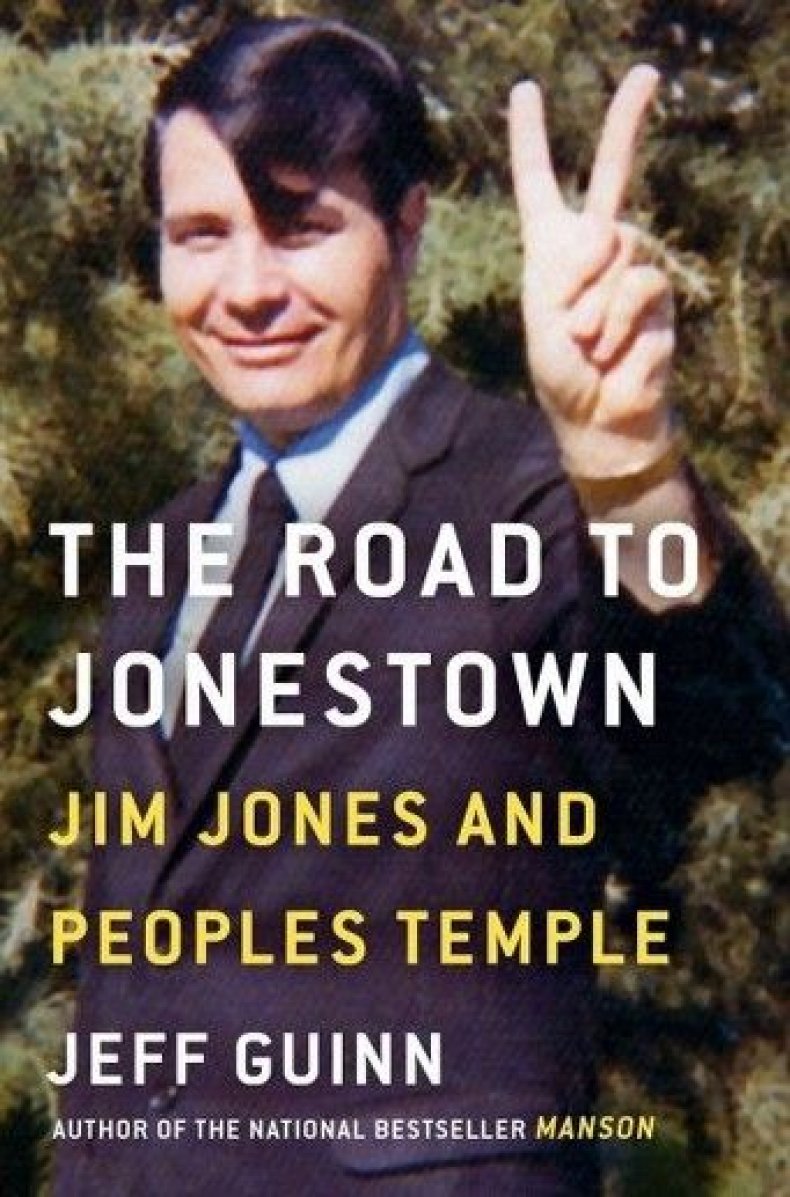 The Road to Jonestown: Jim Jones and Peoples Temple by Jeff Guinn
Jeff Guinn has written what will surely go down in history as the definitive tome on the Jonestown Massacre: Going beyond just telling the story of the most headline-grabbing events, he digs deep into the roots, origins and underlying humanity of the cult and how exactly its members came to their horrid end.
Where you've heard his name before: He's an award-winning investigative journalist and the author of books on hot-button topics such as Bonnie and Clyde, the O.K. Corral and Charles Manson.
Goodreads synopsis: In the 1950s, a young Indianapolis minister named Jim Jones preached a curious blend of the gospel and Marxism. His congregation was racially integrated, and he was a much-lauded leader in the contemporary civil rights movement. Eventually, Jones moved his church, Peoples Temple, to northern California. He became involved in electoral politics, and soon was a prominent Bay Area leader. In this riveting narrative, Jeff Guinn examines Jones's life, from his extramarital affairs, drug use, and fraudulent faith healing to the fraught decision to move almost a thousand of his followers to a settlement in the jungles of Guyana in South America. Guinn provides stunning new details of the events leading to the fatal day in November, 1978 when more than nine hundred people died—including almost three hundred infants and children—after being ordered to swallow a cyanide-laced drink. Guinn examined thousands of pages of FBI files on the case, including material released during the course of his research. He traveled to Jones's Indiana hometown, where he spoke to people never previously interviewed, and uncovered fresh information from Jonestown survivors. He even visited the Jonestown site with the same pilot who flew there the day that Congressman Leo Ryan was murdered on Jones's orders. The Road to Jonestown is the definitive book about Jim Jones and the events that led to the tragedy at Jonestown.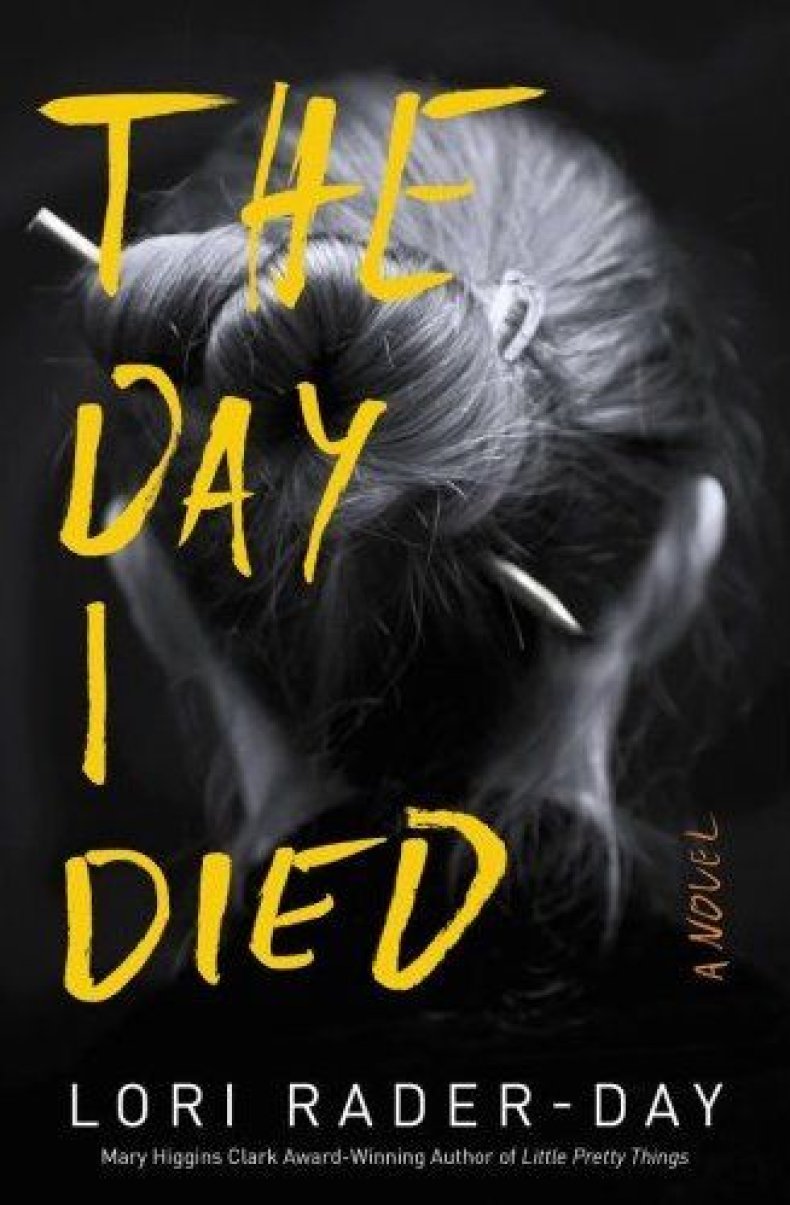 The Day I Died by Lori Rader-Day
William Morrow Paperbacks, 432 pages
An incredibly complex and smart novel, The Day I Died embodies all the traits of a small-town murder mystery but takes it one step further with a narrative about a woman's unbreakable quest to find the answers to not just a crime but about her own identity.
Where you've heard her name before: She's the author of Little Pretty Things and The Black Hour.
Goodreads synopsis: Anna Winger can know people better than they know themselves with only a glance—at their handwriting. Hired out by companies wanting to land trustworthy employees and by the lovelorn hoping to find happiness, Anna likes to keep the real-life mess of other people at arm's length and on paper. But when she is called to use her expertise on a note left behind at a murder scene in the small town she and her son have recently moved to, the crime gets under Anna's skin and rips open her narrow life for all to see. To save her son—and herself—once and for all, Anna will face her every fear, her every mistake, and the past she thought she'd rewritten.