The Week in Reading: The Best New Book Releases for April 4, 2017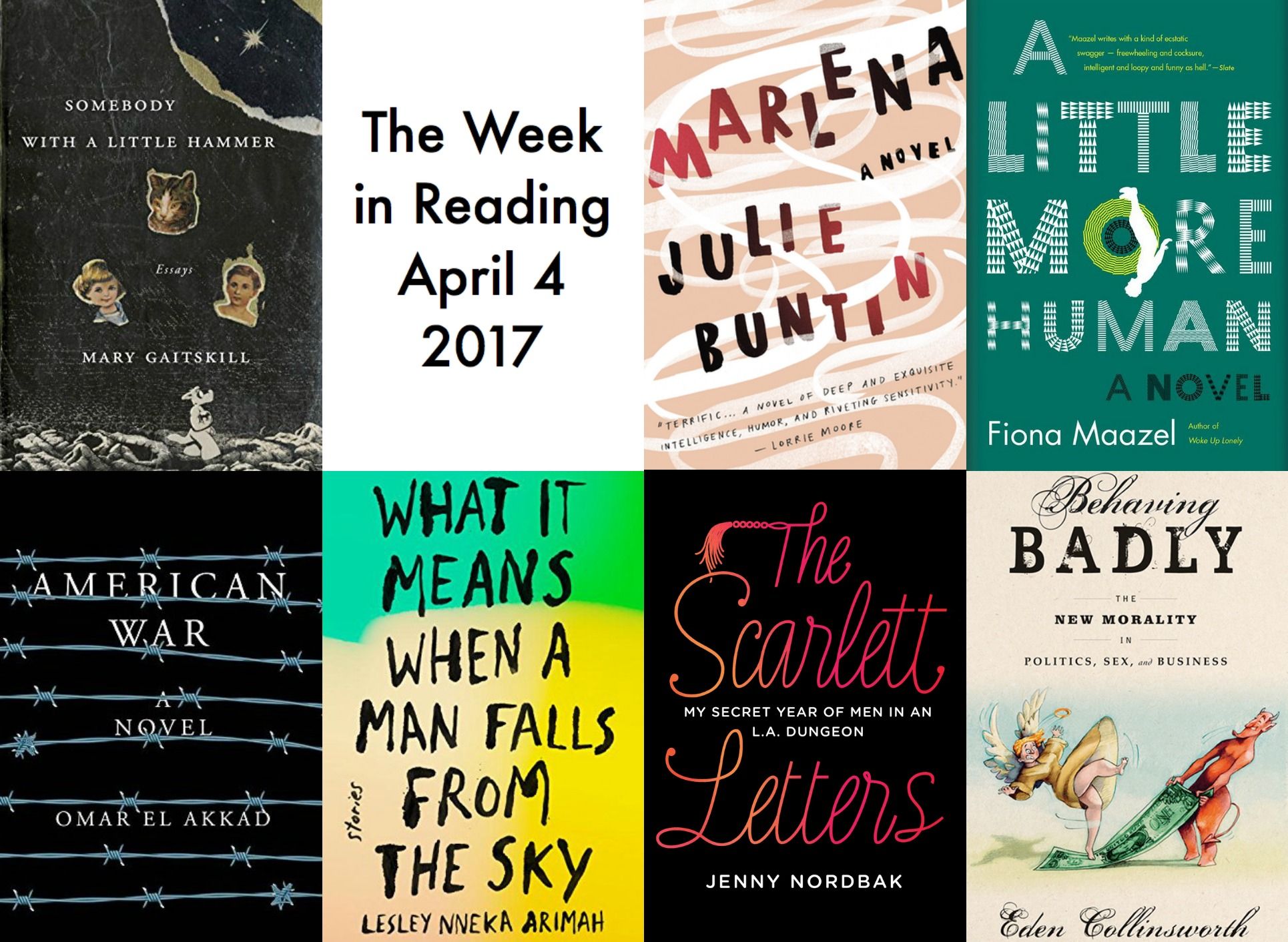 Welcome to April, and the ninth edition of The Week in Reading, a weekly column that pulls together the best new books being released each week a full day before the standard book release date.
At the beginning of every month, the internet is flooded with lists of must-reads for the coming 28 to 31 days. And while it's easy to find books that look intriguing at the start of the month, it's a whole lot less so to remember those books when you're actually looking for something new to read. But we're on a mission to change that—and just in time to eke out that same-day delivery from Amazon.
Here, without further ado: the seven best books with a release date of April 4, 2017.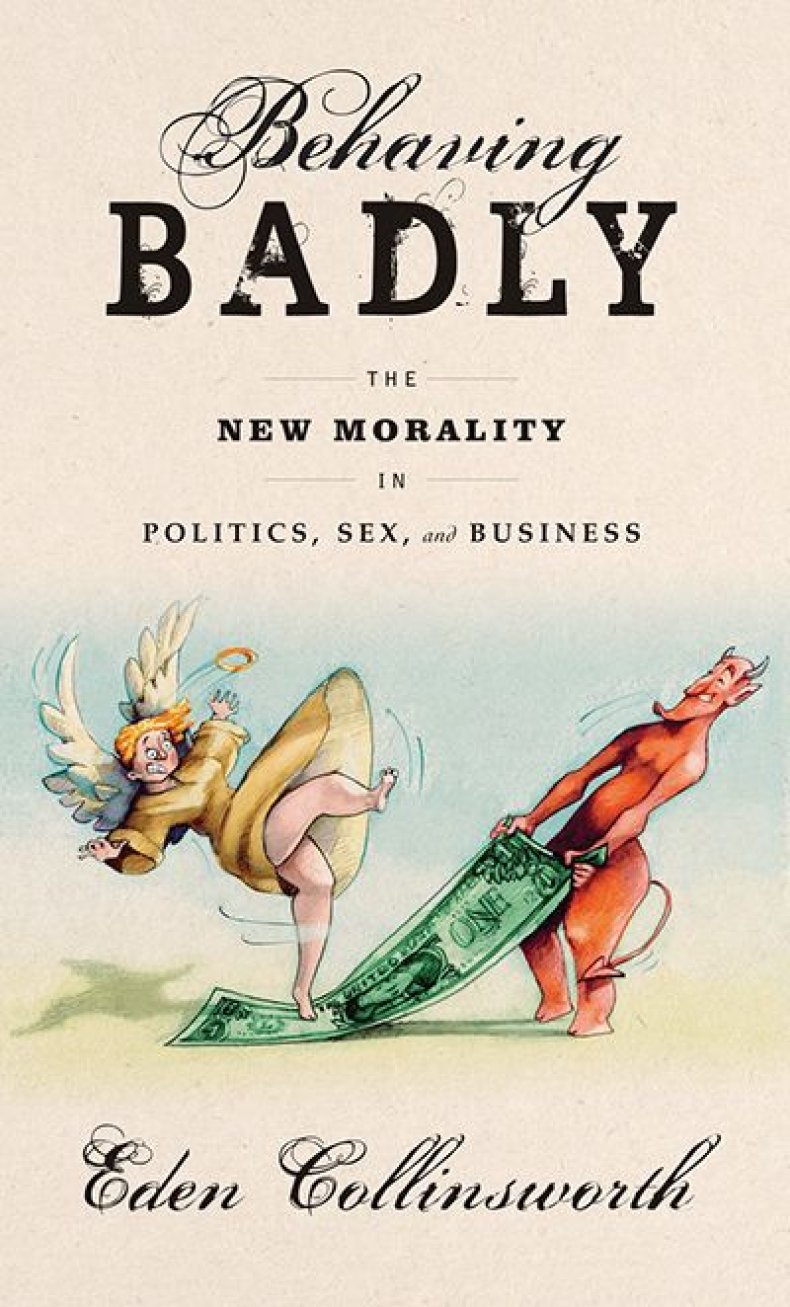 Behaving Badly: The New Morality in Politics, Sex, and Business by Eden Collinsworth
Nan A. Talese, 272 pages
Very rarely does a voice cut through all the noise and deliver a brand new take on the world as we know it, but Eden Collinsworth does just that, exploring all the in-between areas that exist in society in an extraordinarily unique way.
Where you've heard her name before: She's a former media executive, the founder of the magazine Buzz and the author of I Stand Corrected: How Teaching Western Manners in China Became its Own Unforgettable Lesson.
Goodreads synopsis: Media executive and business consultant Eden Collinsworth investigates the surprisingly complex foundations of contemporary morality. From repentant murderers to corporate whistle-blowers, from the boardroom of Ashley Madison to famous ladies who lunch, Collinsworth leaves no stone unturned in her quest to understand the vagaries of the moral compass, and to figure out whether fixed ethical positions still exist—if they ever did. Warm, wry, and witty, Collinsworth weaves together her own research—from ancient history to contemporary philosophy—with numerous interviews of people from all walks of life. And throughout is her unique brand of probing thought and reflection, tackling the Kardashians, contemporary American politics, and her personal experience raising a child largely on her own. Conversational, intelligent, and always entertaining, Behaving Badly is brimming with evidence of how little we really know about the moral principles that underlie our daily actions and decision making.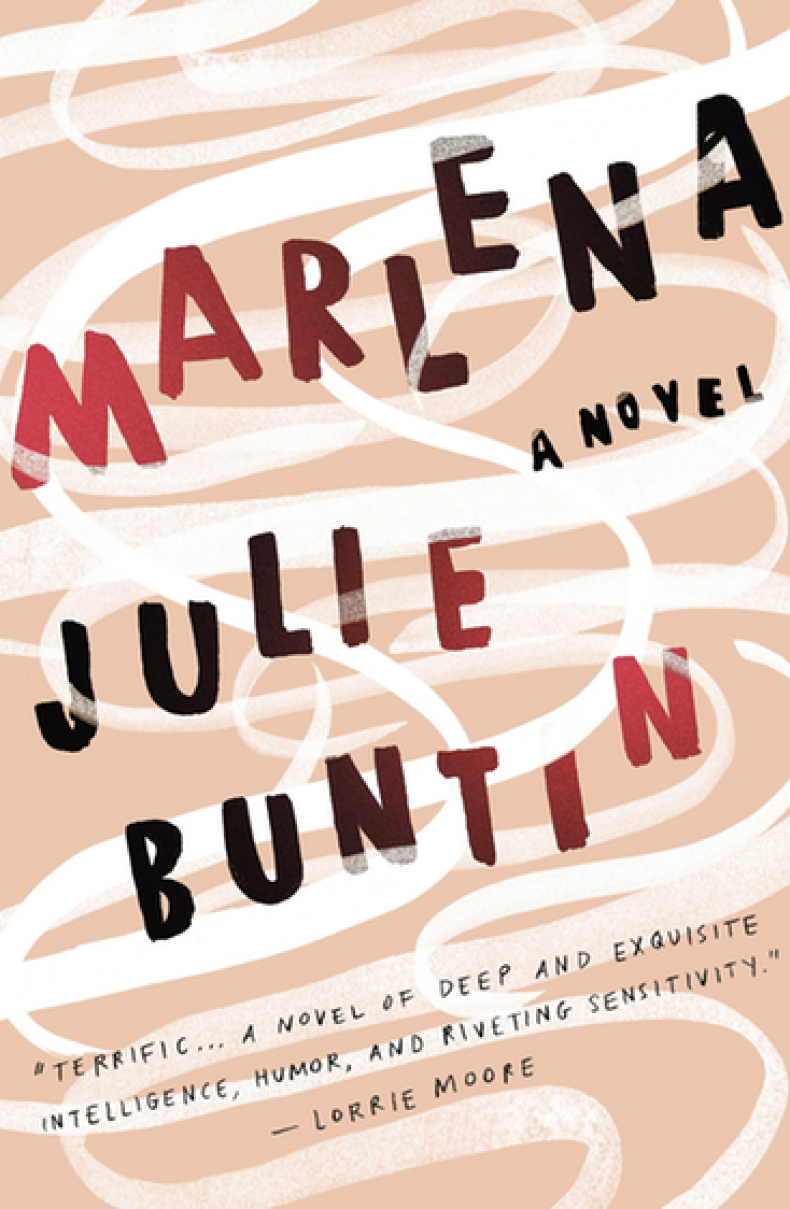 Henry Holt and Co., 288 pages
Marlena is a gorgeous portrayal of what it's like to be a teenage girl, and an even more gorgeous exploration of the events that transform the woman a teenage girl grows into.
Where you've heard her name before: Her work has appeared in various publications, but this is her first novel.
Goodreads synopsis: Everything about fifteen-year-old Cat's new town in rural Michigan is lonely and off-kilter, until she meets her neighbor, the manic, beautiful, pill-popping Marlena. Cat, inexperienced and desperate for connection, is quickly lured into Marlena's orbit by little more than an arched eyebrow and a shake of white-blond hair. As the two girls turn the untamed landscape of their desolate small town into a kind of playground, Cat catalogues a litany of firsts—first drink, first cigarette, first kiss—while Marlena's habits harden and calcify. Within the year, Marlena is dead, drowned in six inches of icy water in the woods nearby. Now, decades later, when a ghost from that pivotal year surfaces unexpectedly, Cat must try to forgive herself and move on, even as the memory of Marlena keeps her tangled in the past.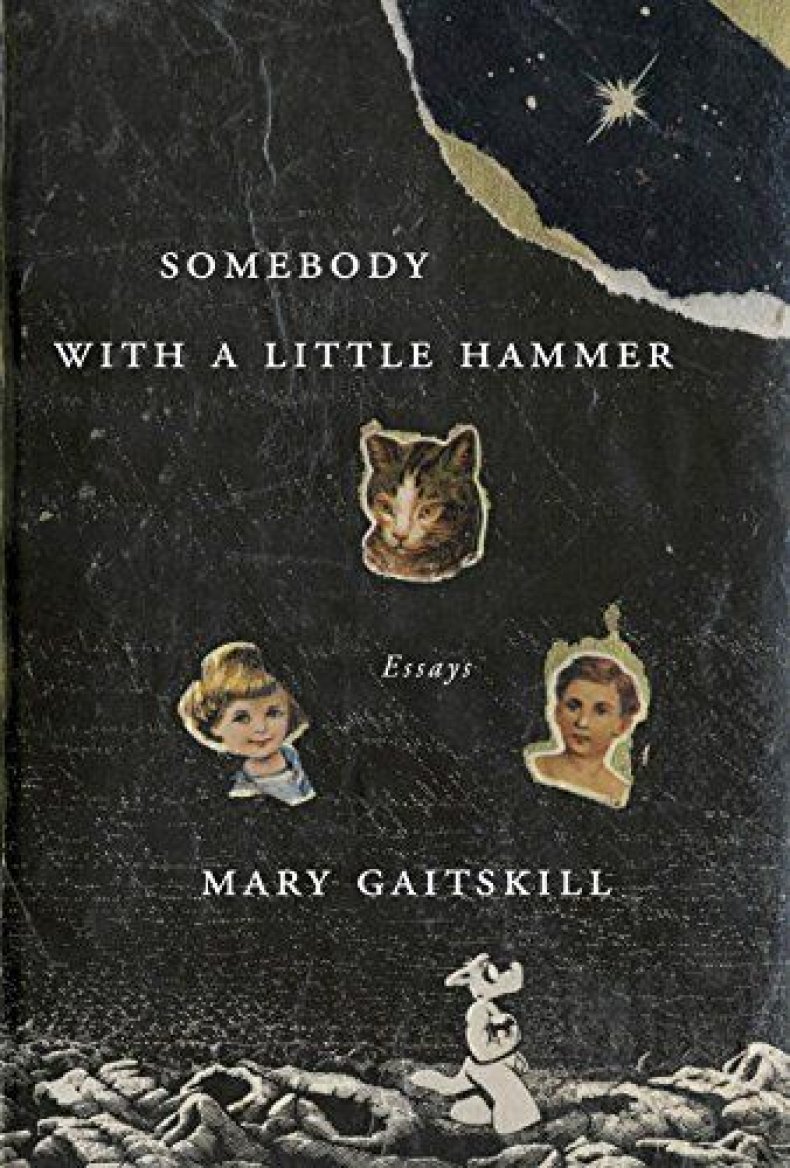 Somebody with a Little Hammer by Mary Gaitskill
Pantheon, 288 pages
Mary Gaitskill never fails to transport her reader through her fiction, and her non-fiction forays are no different: These essays not only embrace but define their subjects, making you rethink the way you interact with the things around you in a much more meaningful way.
Where you've heard her name before: She's a celebrated writer of essays, short stories and novels.
Goodreads synopsis: From one of the most singular presences in American fiction comes a searingly intelligent book of essays on matters literary, social, cultural, and personal. Whether she's writing about date rape or political adultery or writers from John Updike to Gillian Flynn, Mary Gaitskill reads her subjects deftly and aphoristically and moves beyond them to locate the deep currents of longing, ambition, perversity, and loneliness in the American unconscious. She shows us the transcendentalism of the Talking Heads, the melancholy of Bjork, the playfulness of artist Laurel Nakadate. She celebrates the clownish grandiosity and the poetry of Norman Mailer's long career and maps the sociosexual cataclysm embodied by porn star Linda Lovelace. And in the deceptively titled Lost Cat, she explores how the most intimate relationships may be warped by power and race.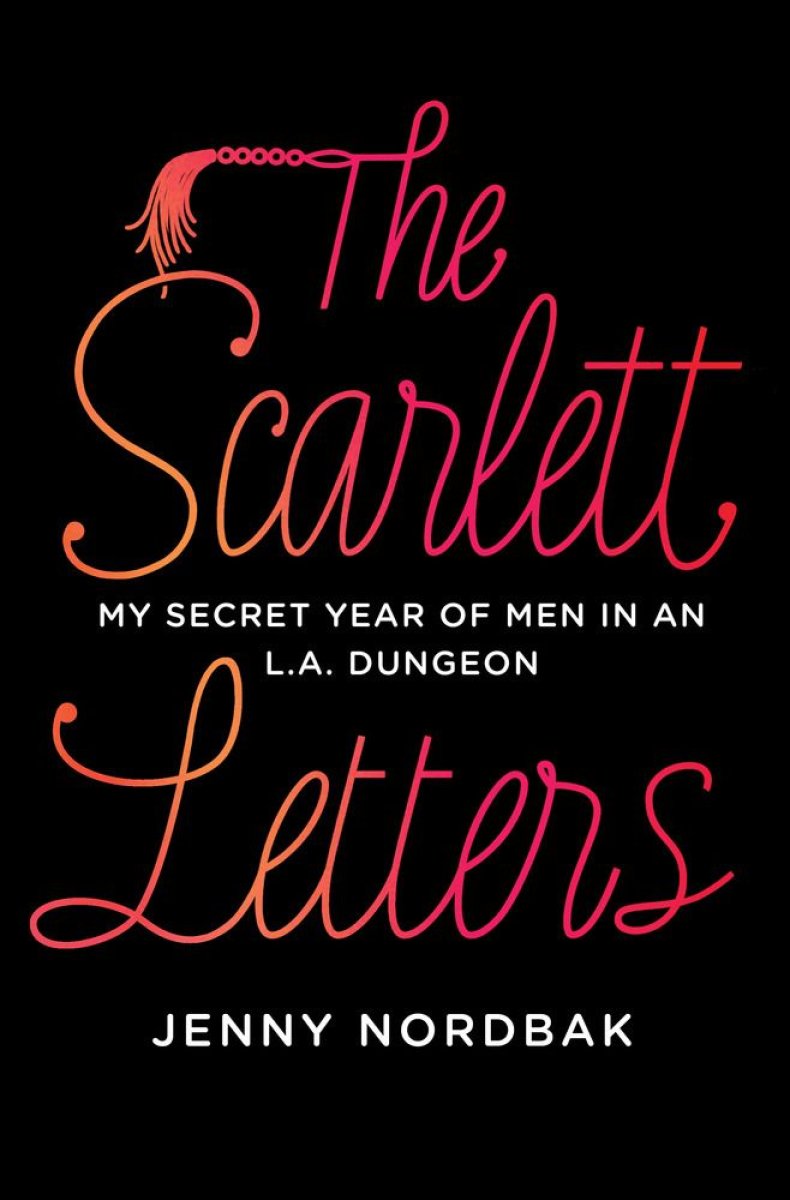 The Scarlett Letters: My Secret Year of Men in an L.A. Dungeon by Jenny Nordbak
St. Martin's Press, 230 pages
There are no comparisons for The Scarlett Letters, a wholly original jaunt through a life like none you've ever heard of before and will unquestionably not forget any time soon.
Where you've heard her name before: You probably haven't—unless you've been visiting a dominatrix in the LA area.
Goodreads synopsis: Jenny Nordbak takes us to a place that few have seen, but millions have fantasized about, revealing how she transformed herself from a beautiful USC grad into an elite professional dominatrix. On an unorthodox quest to understand her hidden fantasies, Jenny led a double life for two years. By day she was a construction manager, but at night she became Mistress Scarlett. Working at LA's longest-running dungeon, she catered to the secret fetishes of clients ranging from accountants to movie stars. She simultaneously developed a career in the complex and male-dominated world of healthcare construction, while spending her nights as a deviant sex worker, dominating men. Far from the standard-issue powerful men who pay to be helpless, Mistress Scarlett's clientele included men whose fantasies revealed more complex needs, from "Tickle Ed" to "Doggie Dan," from the "Treasure Trolls" to "Ta-Da Ted." The Scarlett Letters explores the spectacularly diverse array of human sexuality and the fascinating cast of characters that she encountered along the way.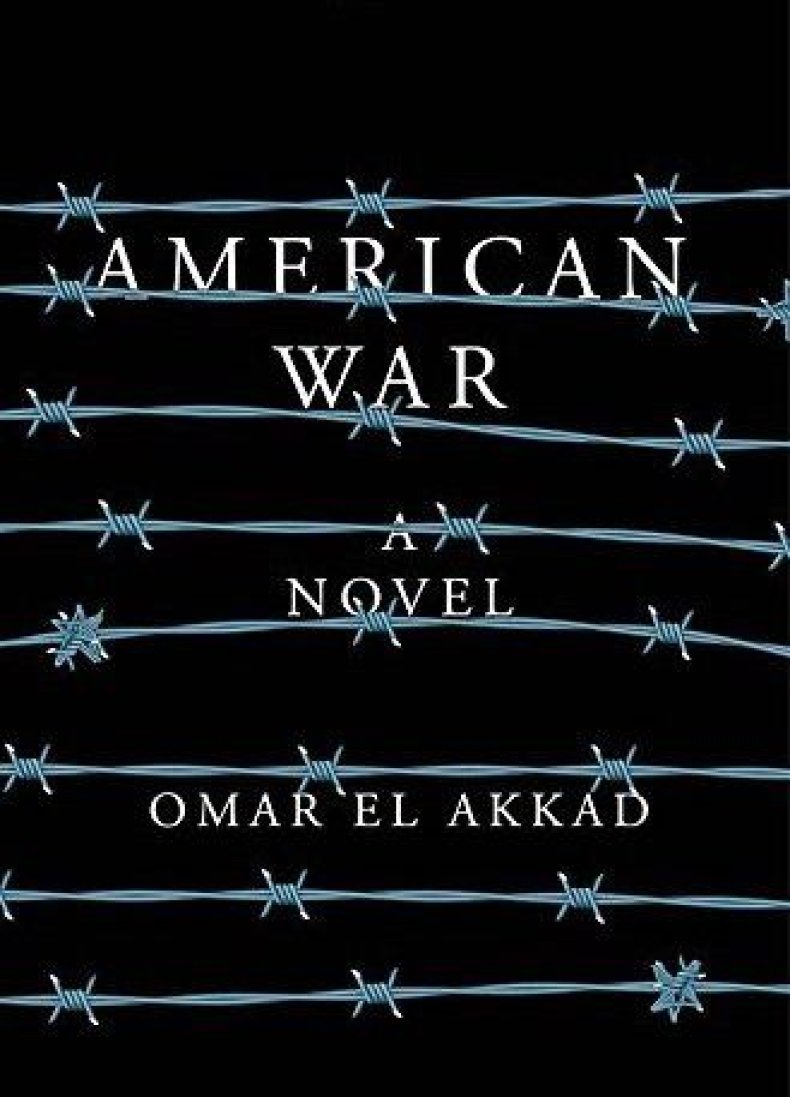 Knopf, 352 pages
Brilliant and terrifying, the outstanding narrative behind American War shows a world that has progressed past where we stand today, one that has fallen victim to the worst-case scenarios of impoverishment, terrorism, global warming and fear. It's what would happen if we all threw our hands up and gave up tomorrow—and how important it is that we don't.
Where you've heard his name before: He's an award-winning journalist.
Goodreads synopsis: Sarat Chestnut, born in Louisiana, is only six when the Second American Civil War breaks out in 2074. But even she knows that oil is outlawed, that Louisiana is half underwater, and that unmanned drones fill the sky. When her father is killed and her family is forced into Camp Patience for displaced persons, she begins to grow up shaped by her particular time and place. But not everyone at Camp Patience is who they claim to be. Eventually Sarat is befriended by a mysterious functionary, under whose influence she is turned into a deadly instrument of war. The decisions that she makes will have tremendous consequences not just for Sarat but for her family and her country, rippling through generations of strangers and kin alike.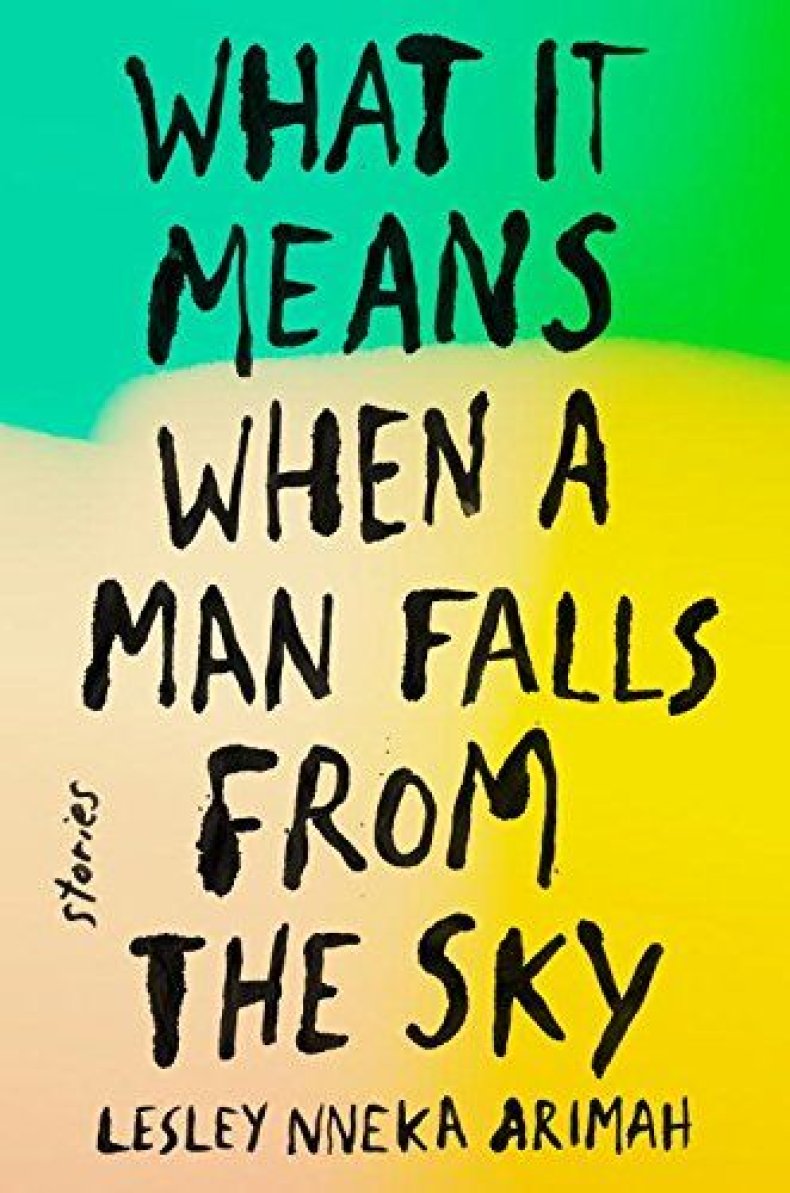 What It Means When a Man Falls from the Sky by Lesley Nneka Arimah
Riverhead Books, 240 pages
There is no question that Lesley Nneka Arimah's debut collection establishes her as one to watch: and boy, I can't wait to see what she does next.
Where you've heard her name before: "Who Will Greet You at Home" was featured in The New Yorker last year.
Goodreads synopsis: A dazzlingly accomplished debut collection explores the ties that bind parents and children, husbands and wives, lovers and friends to one another and to the places they call home. In "Who Will Greet You at Home," a National Magazine Award finalist, a woman desperate for a child weaves one out of hair, with unsettling results. In "Wild," a disastrous night out shifts a teenager and her Nigerian cousin onto uneasy common ground. In "The Future Looks Good," three generations of women are haunted by the ghosts of war, while in "Light," a father struggles to protect and empower the daughter he loves. And in the title story, in a world ravaged by flood and riven by class, experts have discovered how to "fix the equation of a person"—with rippling, unforeseen repercussions.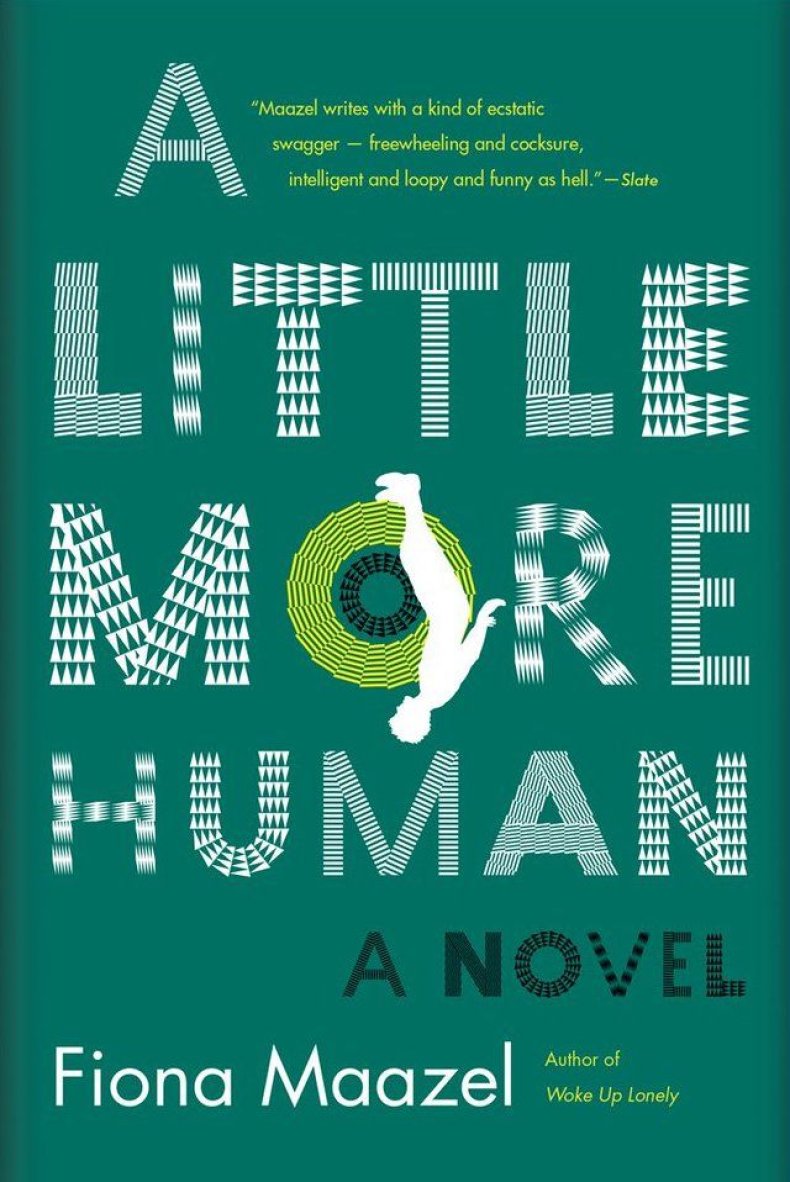 A Little More Human by Fiona Maazel
Graywolf Press, 304 pages
Fiona Maazel's prose is delightfully quirky, insanely amusing and impossible to put down: Once again, she knocks it out of the park with a tale that pulls no punches and looks the borders of genre square in the eyes before tearing it all down.
Where you've heard her name before: She's the author of the novels Last Last Chance, Woke Up Lonely and A Little More Human.
Goodreads synopsis: Meet Phil Snyder: new father, nursing assistant at a cutting-edge biotech facility on Staten Island, and all-around decent guy. Trouble is, his life is falling apart. His wife has betrayed him, his job involves experimental surgeries with strange side effects, and his father is hiding early-onset dementia. Phil also has a special talent he doesn't want to publicize—he's a mind reader and moonlights as Brainstorm, a costumed superhero. But when Phil wakes up from a blackout drunk and is confronted with photos that seem to show him assaulting an unknown woman, even superpowers won't help him. Try as he might, Phil can't remember that night, and so, haunted by the need to know, he mind-reads his way through the lab techs at work, adoring fans at Toy Polloi, and anyone else who gets in his way, in an attempt to determine whether he's capable of such violence. A Little More Human, rife with layers of paranoia and conspiracy, questions how well we really know ourselves, showcasing Fiona Maazel at her tragicomic, freewheeling best.