The Best New Electric and Plug-In Cars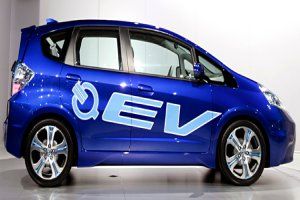 The electric car has traveled a long and bumpy road. Remember the EV1, which General Motors rolled out in the mid-'90s and literally scrapped a few years later? Well, the electric car has been resuscitated—and is here to stay. You can thank Uncle Sam for that: the government mandated that carmakers cut tailpipe emissions by 5 percent each year from 2012 to 2016, and boost fuel economy fleetwide by an average of seven miles per gallon. In other words, auto companies can't wiggle out of it this time.
And so, this month early adopters will begin plugging in a new generation of electric wheels and thumbing their noses as they zoom by the corner gas station. These babies aren't just for vegans who compost and watch reruns of An Inconvenient Truth. Anyone who grumbles at $3.25-a-gallon gas will be impressed by the fuel cost: as little as $1.50 to $2.75 to fully juice up an electric car, depending on the size of the battery. You may still have to pay at the pump: some electrics are hybrids that switch to gasoline once the battery runs low. But for most city driving, you can get around on a single charge. You'll also need to install a dedicated 240-volt charger in your garage, which can cost a couple of thousand bucks. (The one exception is the Chevy Volt, which plugs into a simple 120-volt outlet but requires 10 hours to fully charge.) Because electric cars aren't for everyone, automakers are offering a dizzying array of other ecofriendly cars that don't run on electricity but still give great gas mileage and green cred. There are clean diesel-powered vehicles that have nothing in common with the smoke-belching monsters of the '70s. And almost every car company has come out with its own hybrid to give the Toyota Prius a run for its money. In fact, there are so many green choices for 2011, it's hard to figure out which way to turn. To help you navigate the terrain, we've picked the top performers in each category."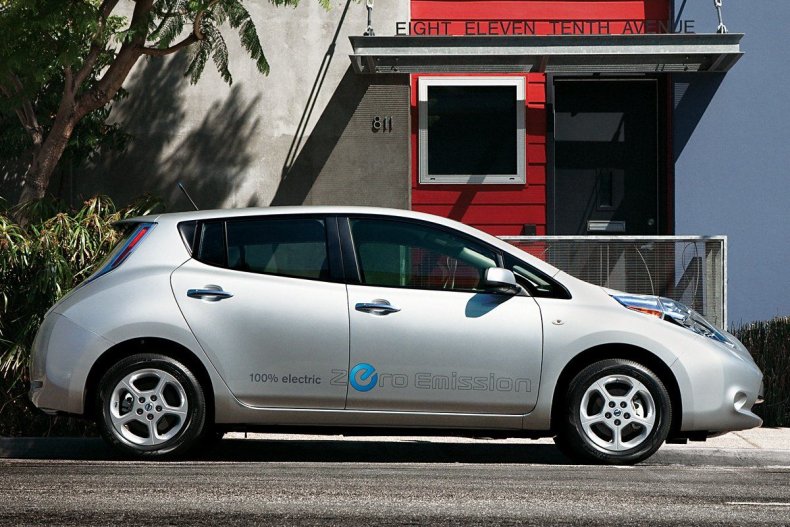 Plug-Ins
Nissan Leaf
This fully electric plug-in would be right at home in the Jetsons' garage. It charges completely in seven hours with a 240-volt connection. And it's seriously cool inside, with animated displays and fabrics made from recycled plastic bottles. A $349 monthly lease makes the car's $25,780 price (after a $7,500 federal tax credit) competitive with non-electrics.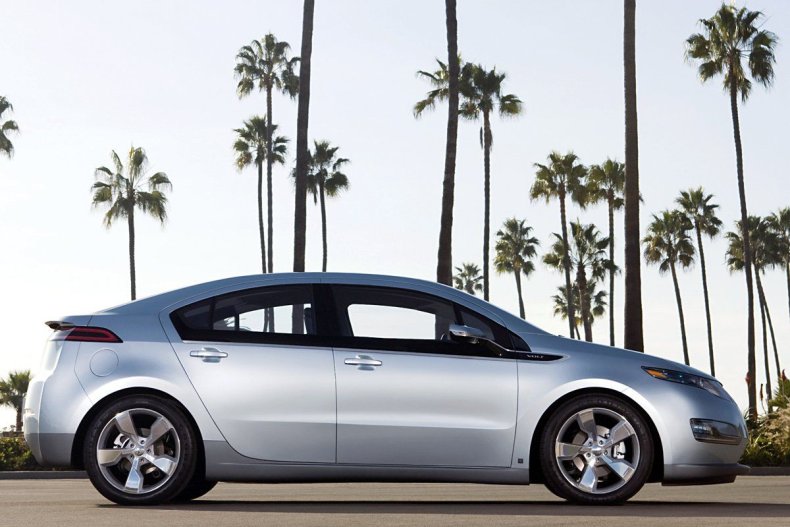 Chevy Volt
Worried you'll run out of juice in the middle of the expressway? Then choose the Volt, which pairs a 40-mile electric motor with a gas engine. Named Motor Trend Car of the Year, it's spunky and powers up on a standard 120-volt outlet. The lease is a steal at $2,500 down and $350 a month for 36 months, with a retail price of $33,500 after the federal tax credit.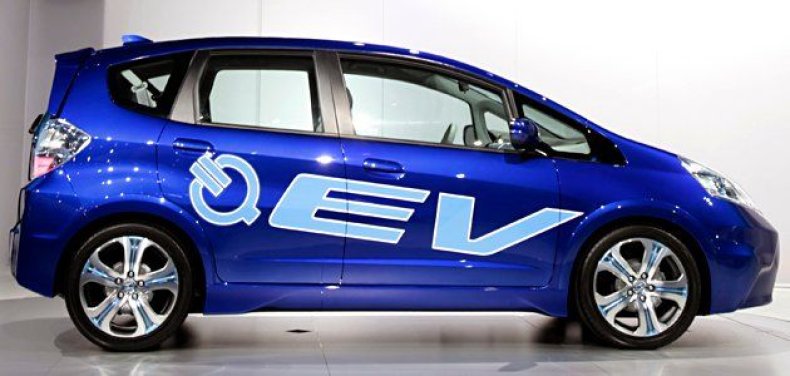 Honda Fit EV
The all-electric version of Honda's sporty Fit isn't available until 2012, but it promises to be a formidable competitor to the Nissan Leaf, with a 100-mile-range motor, seating for five, and a spacious hatchback. Using technology from Honda's CR-Z sport hybrid, the motor can operate in econ, normal, or sport mode to either maximize energy efficiency or boost power.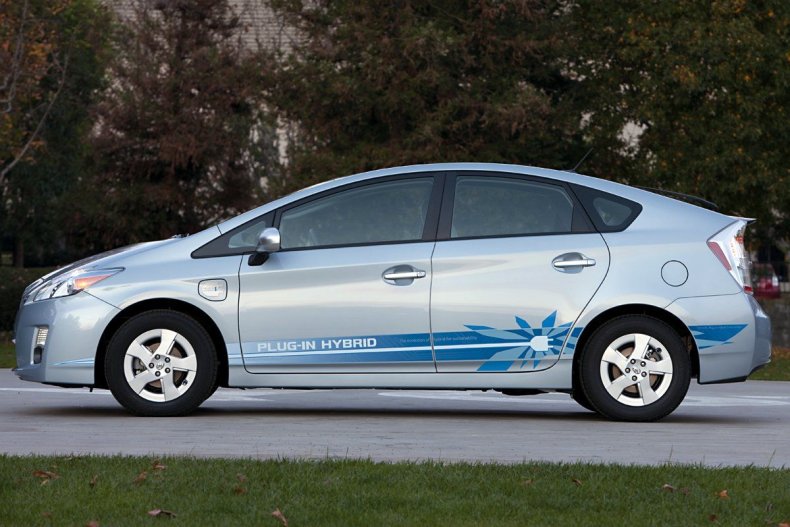 Hybrids
Toyota Prius
Still the mack daddy, the Prius remains the fuel-economy leader for gas hybrids, with 51mpg city, 48mpg highway. And given there's so much competition in the hybrid market, drivers no longer have to pay a premium: you can get into one for $23,050. A hybrid plug-in version will arrive in two years, but will its 13-mile electric range be too little, too late?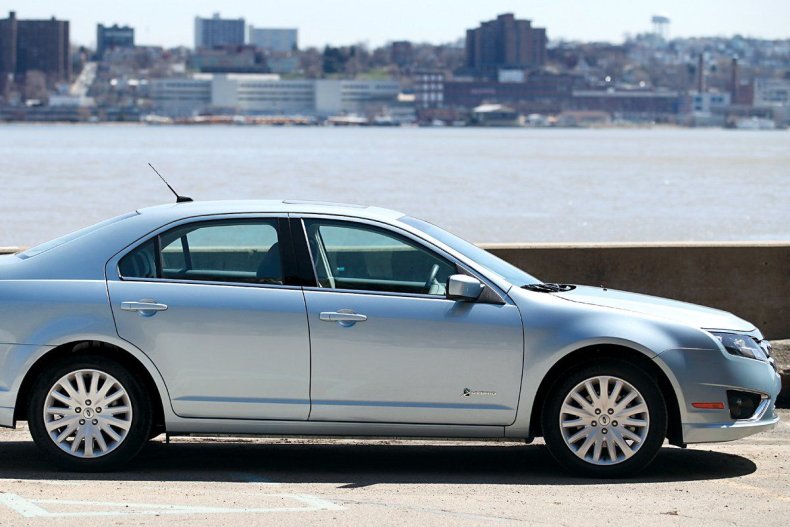 Ford Fusion
This hybrid offers generous mileage--41mpg city, 36mpg highway--coupled with all-wheel drive, midsize roominess, and interior creature comforts. Seats are made of 85 percent recycled materials. Unlike some other hybrids that operate on electric at parking-lot speeds, the Fusion is capable of maintaining 47mph powered solely by the electric motor.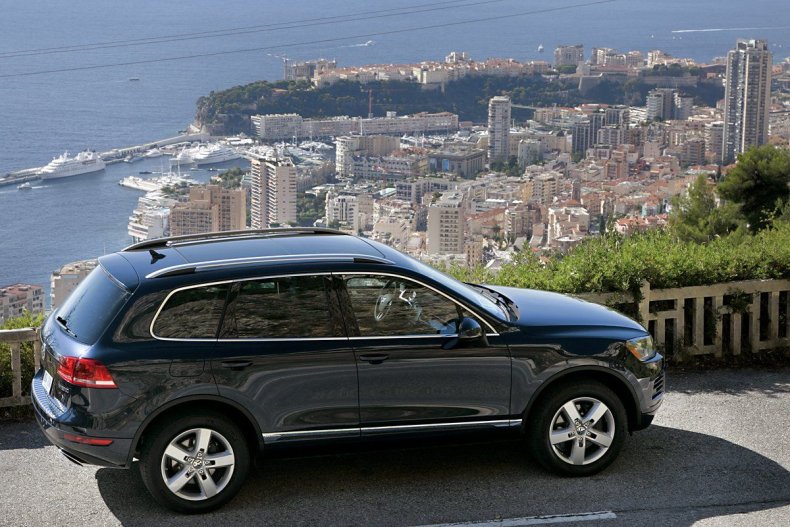 Volkswagen Touareg
Even tree-huggers like to haul boats and trailers from time to time. But the gas required can be guilt-inducing. What's a recreation lover to do? If you have $60,565 lying around, the Touareg may be your answer. It's heavy-duty but swanky, with 18-inch wheels, a rearview camera, and bi-xenon headlights, and it uses about 4mpg less fuel than its gas equivalent.
Diesels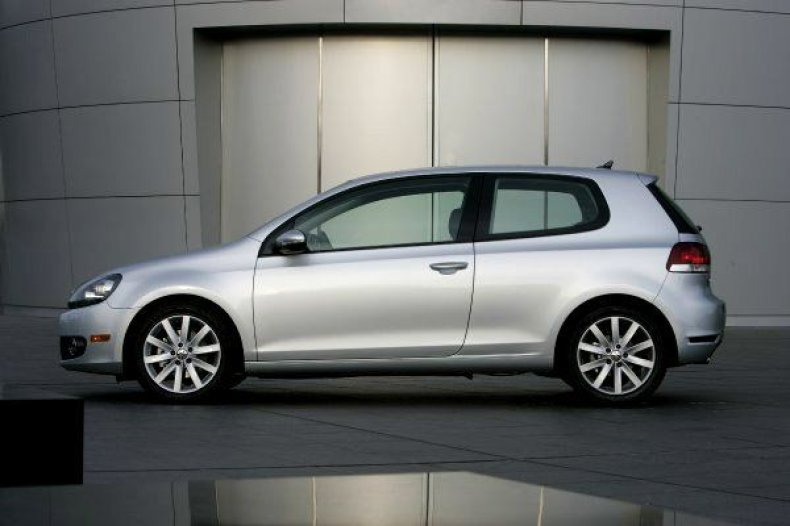 Volkswagen Golf TDI
This hatch turbo is hot with 20- and 30-somethings. It looks slick, is small enough to park in tight city spaces, and offers sporty Teutonic handling for a $23,435 price that's lower than other German brands. It's powered by a fuel--efficient 2.0-liter, four-cylinder diesel engine that gets 30mpg city, 42mpg highway. It's an excellent choice for drivers who have to endure a long daily commute but want a sports-car feel.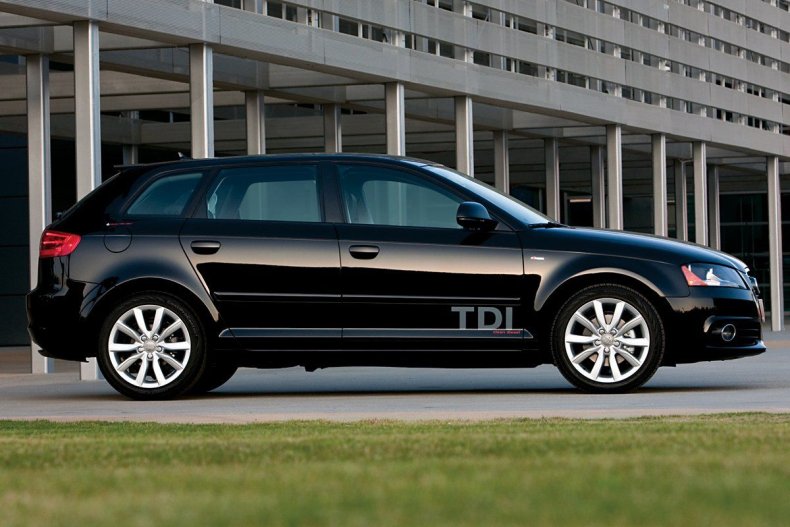 Audi A3 TDI
Using the same platform and engine as the VW Golf (Audi is VW's luxury brand), this car gets equally impressive mileage, but comes with posh upgrades like standard leather seating for just $30,250. If the A3 is too small for you, wait for Audi's hybrid versions of its midsize A6, full-size A8, and Q5 SUV in 2011 and 2012. Audi will also release a plug-in hybrid in 2014.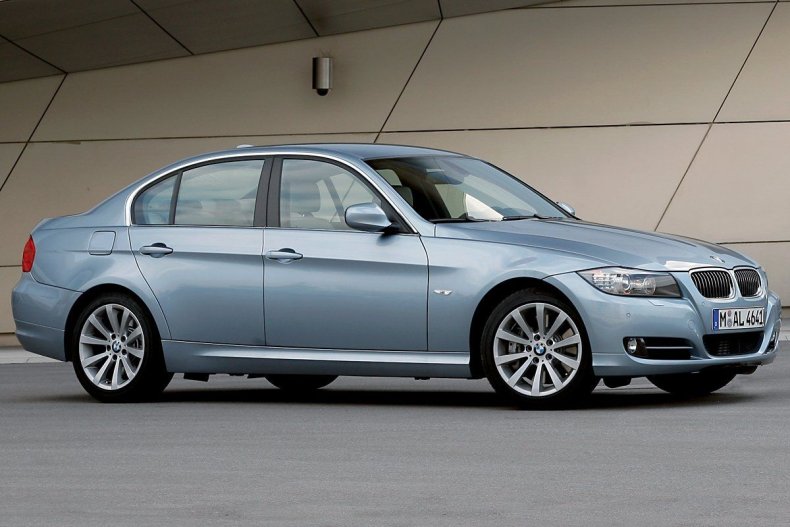 BMW 3 Series
We've ranked the 335d third only because it's pricey: $44,150. This diesel gets 36mpg highway and about 580 miles to the tankload. And with an in-line six-cylinder, 265hp engine that produces a massive 425 foot-pounds of torque, power is at the ready. Stay tuned for next summer's release of an all-electric 1 Series, a sprightly four-seat sport coupe with a 100-mile range.
The Best New Electric and Plug-In Cars | Tech & Science