Up Stream: What to Watch Online for the Week of November 13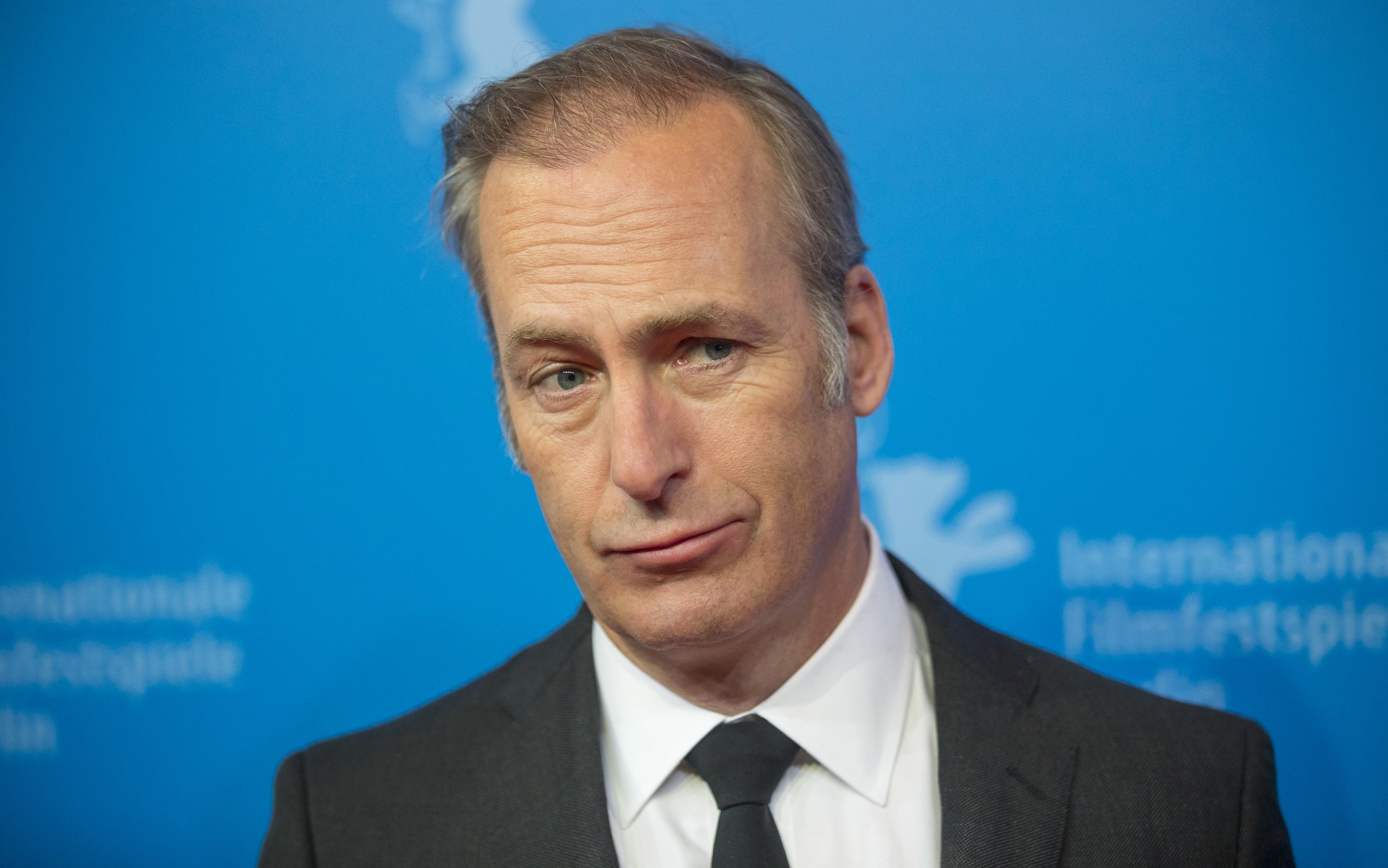 Up Stream is a weekly roundup at Newsweek where we'll catalog all the newest additions to Netflix, Hulu, Amazon Prime, Google Play, HBO Go and beyond. Plus, we've handpicked a few highlights for you to enjoy from the comfort of your own bed, couch or toilet.
The Best
Much has transpired since the days of David Cross and Bob Odenkirk's canonized HBO sketch-comedy program Mr. Show. Both of the creators have achieved their own measure of fame, as Cross ascended to even higher cult stardom through his role as analrapist Tobias (that's an analyst/therapist) in Arrested Development and Odenkirk earned an Emmy nomination as crooked lawyer Saul Goodman in Breaking Bad spin-off Better Call Saul.
They've now reunited for a run of new episodes under the title With Bob and David on Netflix, the same enterprise that resuscitated Arrested Development in 2013. Naturally, the comedians and their star-studded stable of trusty supporting players have managed to turn the 20-year interim since their program first began into an advantage, drawing from a deep well of timely material ripe for parody. Together once again, Cross and Odenkirk tackle everything from clueless activist types to the foolishness of Heaven Is for Real to Apple product launches, all with their signature blend of satirical wit and balls-out (occasionally in the frightfully literal sense) absurdism. No word on whether beloved characters such as can-do yokel Ronnie Dobbs will return, but there's no doubt that they've got a host of new comic creations up their sleeves.
You wouldn't think so, but the fact of the matter is that action films get proportionately better as their stars get closer to retirement. Run All Night, available to stream on HBO Go starting Saturday night, features relative oldsters Liam Neeson and Ed Harris answering for the sins of their sons on a brutal rampage of revenge. While their contemporaries get fitted for artificial hips and wait by the phone for a call from their kids, Neeson and Harris scramble to off each other after their kids get tied up in an Albanian drug deal gone bad. This film is by no means the highlight of Liam Neeson's second coming as an action hero (that is The Grey, in which the man fights a damn wolf with his bare hands), but the sequences of combat between him and Harris are knuckle-whitening, and if nothing else, both of these men are serviceably skilled at pretending to wield firearms. There's some overcooked nonsense about estranged fathers and distant sons bonding together as a family unit, but it only exists to fill time between beatdowns from Neeson, who, it's worth mentioning, is nicknamed "The Gravedigger" in the film. Neeson's matured into the ideal ass-kicker, possessing the physical prowess of a Jean-Claude Van Damme alongside Oscar-worthy acting chops.
Folks who tend to shy away from documentaries always give a combination of the same old reasons: absence of compelling story, unstimulating visual style, preordained conclusions. Such qualms cannot be applied to the stranger-than-fiction The Wolfpack, certainly the year's oddest doc and newly available to stream on Netflix. By the time filmmaker Crystal Moselle entered their lives, the seven Angulo children had spent 14 years cooped up in their Lower East Side apartment under the rule of a tyrannical father. Most of their interaction with the outside world was through the DVDs that their father would bring home and allow them to watch. In this frequently captivating peek into their bizarre, unknowable lives, the six brothers and their sister act out scenes from their library of films, fitting in no-budget mini-remakes of everything from Reservoir Dogs to The Dark Knight. As the membrane between their apartment and the alleged horrors of the outside world becomes more permeable, activities in their home get more mystical, even tribal—at one point, the kids don Freddy Krueger masks and set a small controlled fire in their living room. This is no back-patting salute to the magic of the movies, however; Moselle has crafted a searingly intimate depiction of warped reality and tamped-down freedom.
The worst year of Tig Notaro's life has given way to the best one. In 2012, the stand-up comic powered through a devastating series of personal tragedies: She was hospitalized with a vicious bacterial infection that nearly laid waste to her digestive system, then her mother passed away, then she split up with her girlfriend and then, to top it all off, she was diagnosed with breast cancer. She would go on to overcome the cancer, but shortly after she received her diagnosis, Notaro took the stage at Los Angeles' storied Largo comedy club and delivered one of the greatest stand-up sets of all time, grappling head-on with her failing health and unearthing her reservoir of inner strength and self-effacing humor in the process. Since then, she's gotten married, stood in as the subject for the moving documentary Tig and hit the stand-up comedy jackpot with her very own show. Amazon Prime has released the pilot for her new project, One Mississippi, and, pending an enthusiastic response from critics and audiences, may or may not order a full season to follow up. There's no reason why it wouldn't—the episode is full of Notaro's deadpan wit and keen insight on the difficulties of common life, making a nice double feature with Netflix's newly released Master of None.
Speaking of stand-up comedians bouncing back after a difficult setback: John Mulaney didn't have to cope with anything on Notaro's level, but it was certainly a blow when his sitcom Mulaney drew abysmal ratings and critical jeers. Fox took the half-hour program out behind the shed and shot it after 13 episodes, but now that Mulaney's had sufficient time to lick his wounds, he's back with a new stand-up special on Netflix titled, appropriately, The Comeback Kid. From the stately Chicago Theatre, Mulaney delivers a taut hourlong set that weaves together his formative encounter as a boy with then-President Bill Clinton, struggles with his stern Irish dad and a host of other finely shaded anecdotes that he delivers with instincts honed during his stint in the SNL writers' room. Mulaney's brand of stand-up is both steeped in storytelling tradition and undeniably modern in its timely riffs on pop culture. (Mulaney's most celebrated bit, an extended meditation on Ice-T's presence in Law & Order: Special Victims Unit, is a minor masterwork.) The Comeback Kid certainly looks like a worthy follow-up to his stellar special New in Town, and it's only a matter of time until the comic gets another shot at TV's brass ring.
The Rest
Anna Karenina (2012) (Netflix)
Awakenings (Prime)
Big Eden (Netflix)
Bound to Vengeance (Netflix)
The Care and Handling of Roses (Prime)
Choice of the Heart (Prime)
Desert Dancer (Netflix)
Edge (Prime)
Getting On, season 3 premiere (HBO Go)
Getting Up and Going Home (Prime)
Gloria (Netflix)
The Imaginarium of Doctor Parnassus (Prime)
Ken Burns' The Roosevelts: An Intimate History (Netflix)
The Little Death (Netflix)
Love Is Strange (1999) (Prime)
Mala Mala (Netflix)
The Mask of Zorro (Prime)
Navigating the Heart (Prime)
Passion's Way (Prime)
Seven Years in Tibet (Prime)
Take My Advice (Prime)
Tell (Prime)
The Yes Men Are Revolting (Prime)
Vikings, season 3 (Hulu)