Pictures of the Year: Part 2 (July to December 2018)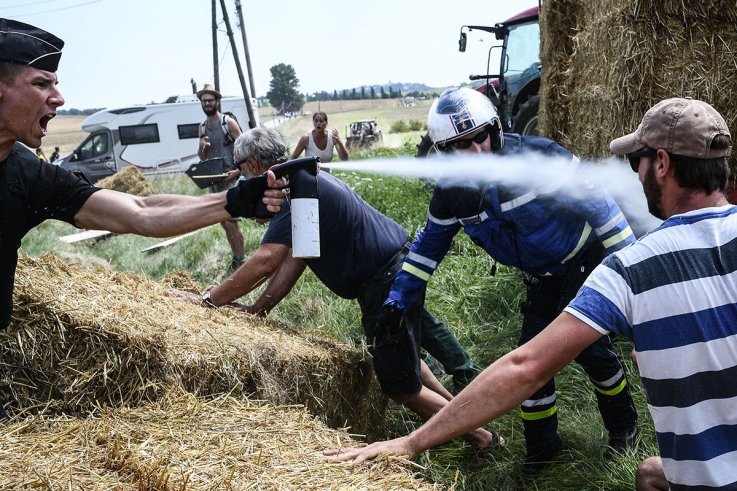 Jeff Pachoud/AFP
July 24, 2018: A gendarme sprays tear gas at protesters as farmers attempt to block the road during the 16th stage of the Tour de France cycling race, between Carcassonne and Bagneres-de-Luchon, southwestern France.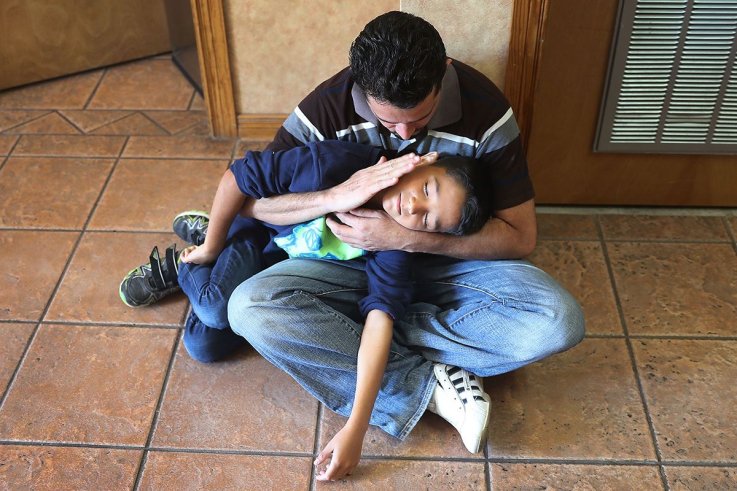 Joe Raedle/Getty Images
July 25, 2018: A Honduran man named Renan embraces his 11-year-old son Nathan at an Annunciation House facility in El Paso, Texas after they were reunited with each other. They were separated for about two months after they were apprehended trying to cross into the United States.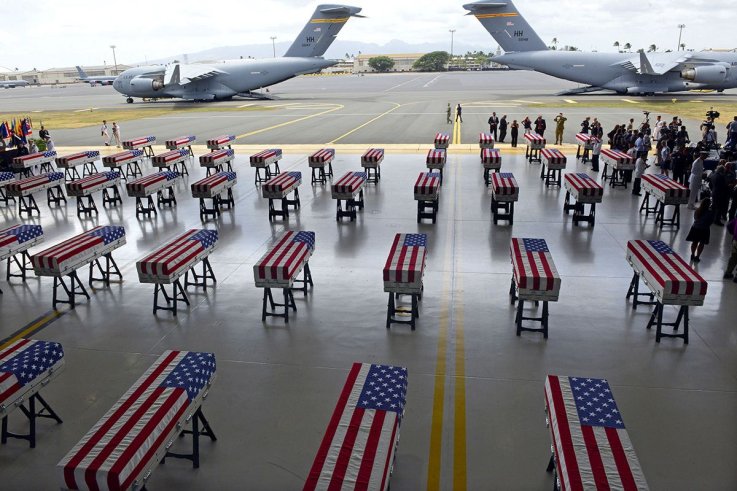 Photo by Ronen Zilberman/AFP
August 1, 2018: Flag-draped transfer cases containing the remains of American soldiers killed in the Korean War 65 years ago are repatriated from North Korea to Joint Base Pearl Harbor-Hickam, Honolulu, Hawaii.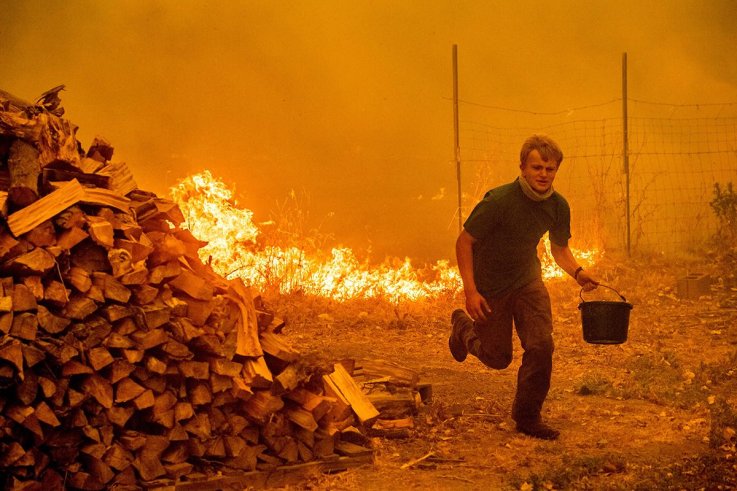 Noah Berger/AFP
August 4, 2018: Fifteen-year-old Alex Schenck runs with a water bucket while fighting to save his home as the Ranch Fire tears down New Long Valley Rd near Clearlake Oaks, California.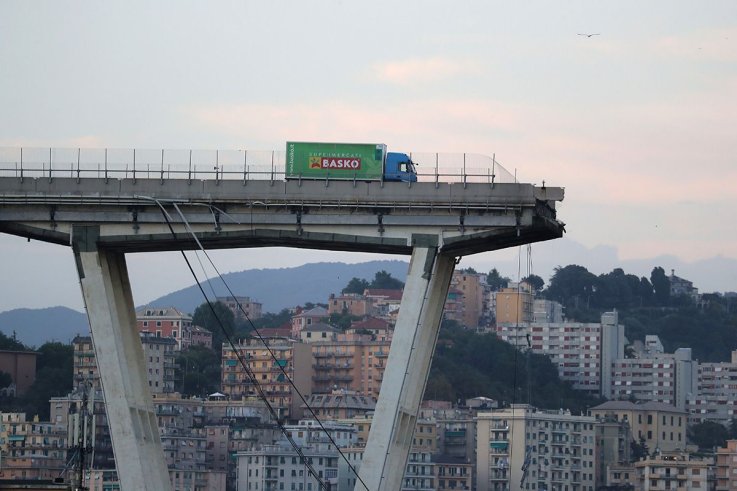 Valery Hache/AFP
August 14, 2018: A truck stands on the edge of the collapsed Morandi freeway bridge in the northwestern Italian city of Genoa.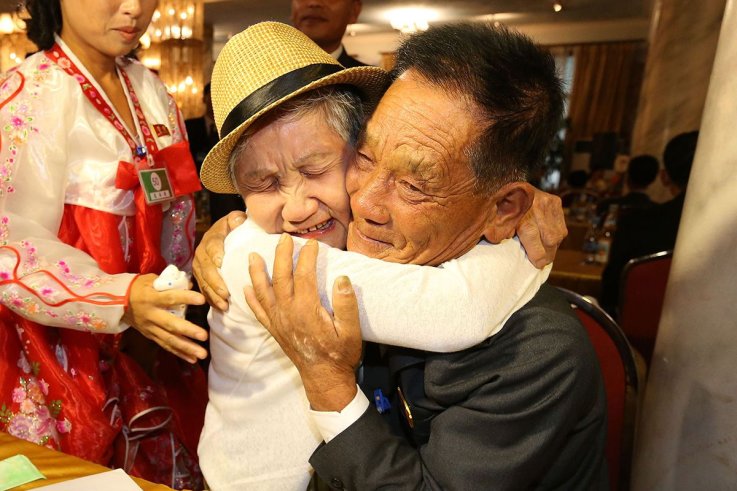 Jong-Chan-Korea Pool/Getty Images
August 20, 2018: South Korean Lee Geum-Sum, 92, meets with her 71-year-old North Korean son Lee Sung-Chul at the Mount Kumgang resort in North Korea, as nearly 100 South Koreans were allowed to cross the heavily armed border to meet their separated families for the first time since the 1950-53 Korean War.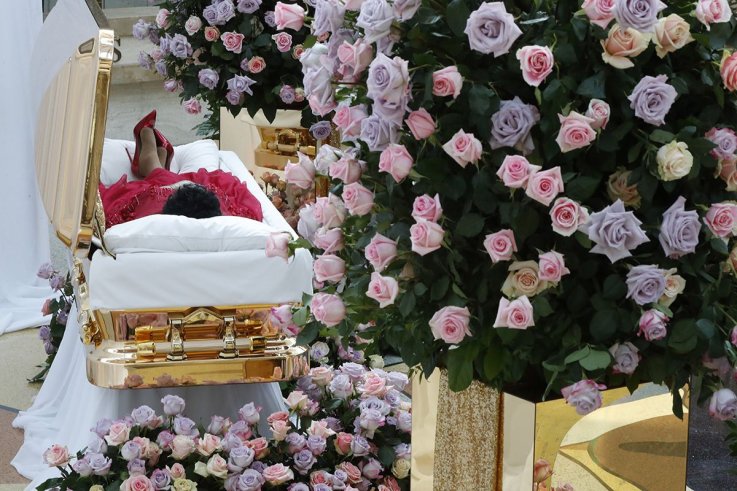 Paul Sancya/AFP
August 28, 2018: Aretha Franklin's casket is laid out for viewing at the Charles H. Wright Museum of African American History in Detroit, Michigan.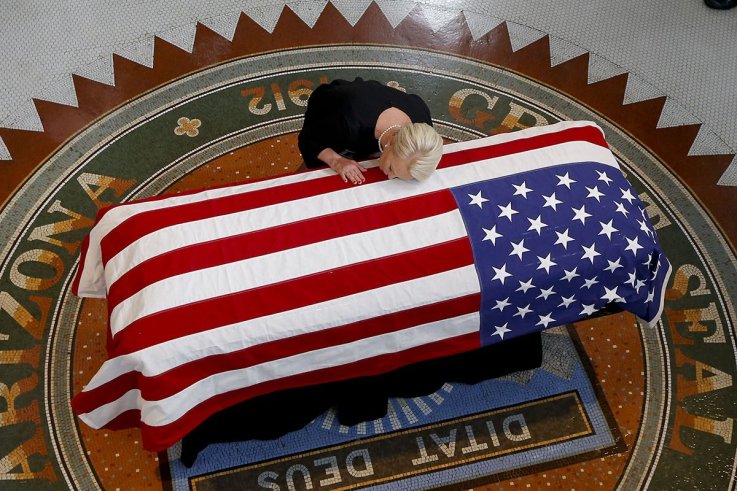 Ross D. Franklin-Pool via Getty Images
August 29, 2018: Cindy McCain, wife of Senator John McCain (R-AZ) touches the casket during his memorial service at the Capitol in Phoenix, Arizona. Sen. McCain, a decorated war hero, died August 25 at the age of 81 after a long battle with Glioblastoma, a form of brain cancer.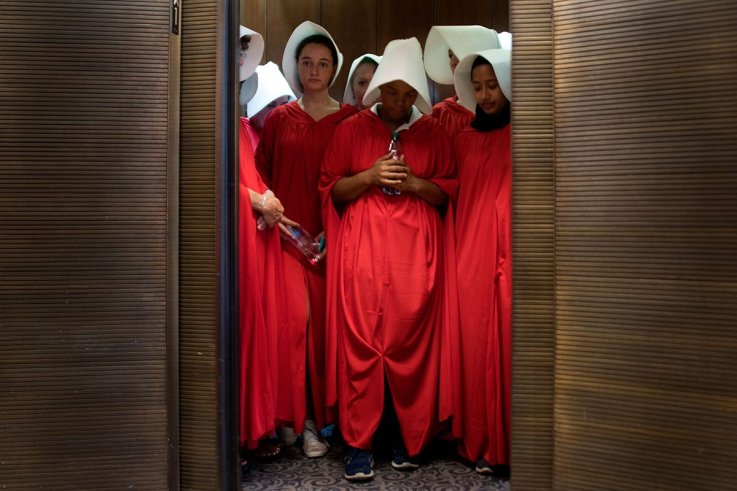 Jim Watson/AFP
September 4, 2018: Women dressed as characters from "The Handmaid's Tale" stand in an elevator at the Hart Senate Office Building as Supreme Court nominee Brett Kavanaugh starts the first day of his confirmation hearing in front of the US Senate.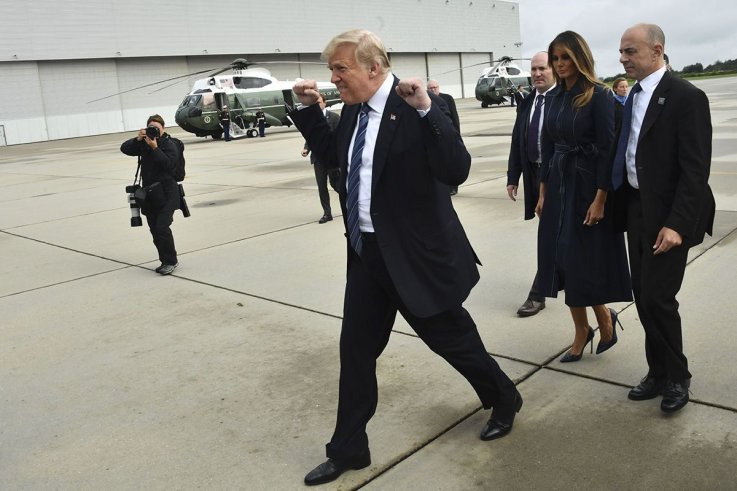 Nicholas Kamm/AFP
September 11, 2018: President Donald Trump gestures as he arrives at John Murtha Johnstown-Cambria County Airport in Johnstown, en route to a 9/11 memorial service in Shanksville, Pennsylvania.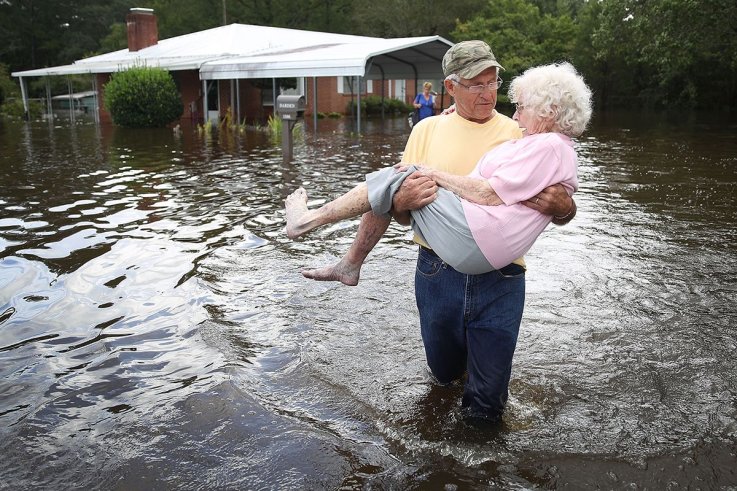 Joe Raedle/Getty Images
September 17, 2018: Bob Richling carries Iris Darden through floodwaters as the Little River starts to seep into her home in Spring Lake, North Carolina, after the passing of Hurricane Florence.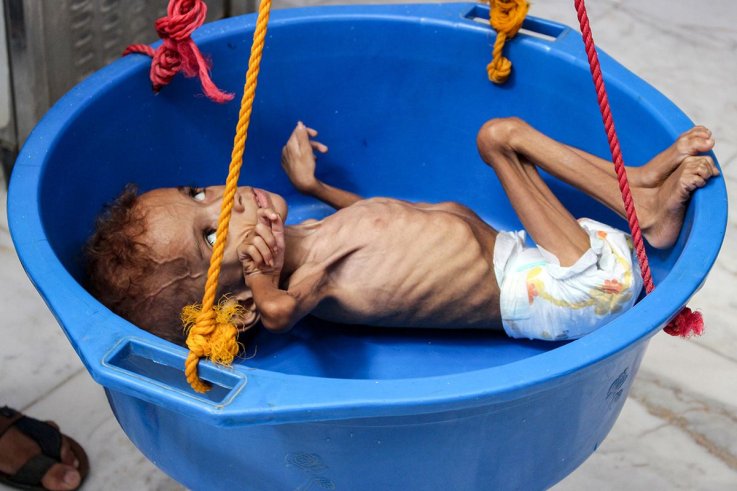 Essa Ahmed/AFP
September 19, 2018: Mohamed Hassan, a two-year-old malnourished Yemeni boy caught up in the country's civil war, is weighed at a hospital in Abs in Yemen's northwestern Hajjah province.