The Best Places to Find a Job in the U.S.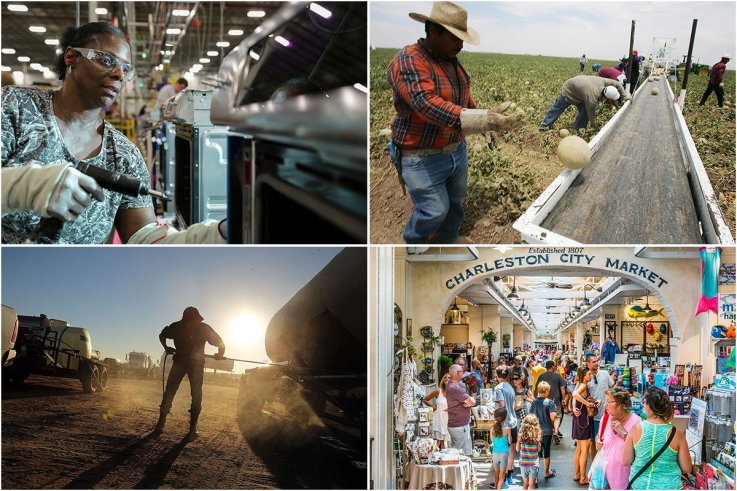 The U.S. economy seems to be looking up —an extra 223,000 jobs were added in May, and the unemployment rate is at an 18-year low. Still, that probably won't be much comfort to the 6 million Americans who are currently unemployed.
Where you live, and your local job market, greatly affects your chances of finding work. Some states as a whole struggle to provide opportunities for their residents, as this list from job website Zippia shows.
Kentucky, which has suffered from the recession and the decline of the coal industry, also has low education rates and household income, creating a perfect storm for chronic underemployment.
If you feel like your hometown is holding you back, where should you move to? Zippia has ranked the best individual towns and cities with the best job markets of 2018, using data from the Bureau of Labor Statistics.
They ranked at 386 different metro areas in wage change, unemployment rate change and current unemployment rate, before producing an average number for each area, and listing them from best to worst.
It may not be surprising that Silicon Valley does well on the list—the industry has seen a boom and massive influx of cash over the past decade, and the region is the biggest high-tech manufacturing center in the U.S.
Texas, which has the second largest economy in the United States, holds a few top towns as well. University towns also seem to be providing good employment opportunities, and places like Napa, which have a well-known heritage industry, continue to create jobs.
If you're ready to pack up and make a new start, these are the places you might want to check out. Here are the top 50 towns and cities with the best job markets this year, starting at fifty and going all the way up to number one.