11 Podcasts to Escape Into That Are NOT True Crime Cases
True crime dominates the podcast landscape, but sometimes it can be hard listening to yet another story of murder.
Perhaps it's simply a matter of taste: Not everyone gets the same morbid thrill from hearing about real-life unsolved homicides. Or maybe you're a long-time true crime podcast listener who has grown uncomfortable with the genre's potential to disrupt the lives of its subjects, or the temptation to manipulate or withhold evidence to create more gripping narratives.
Whatever your motive, there is a much wider world of listening available outside of true crime, and we'd like to spotlight some podcasts worth your time. Some of the following suggestions are lighthearted, others serious, but none of them will bombard your ears with violence. Enjoy.
Ear Hustle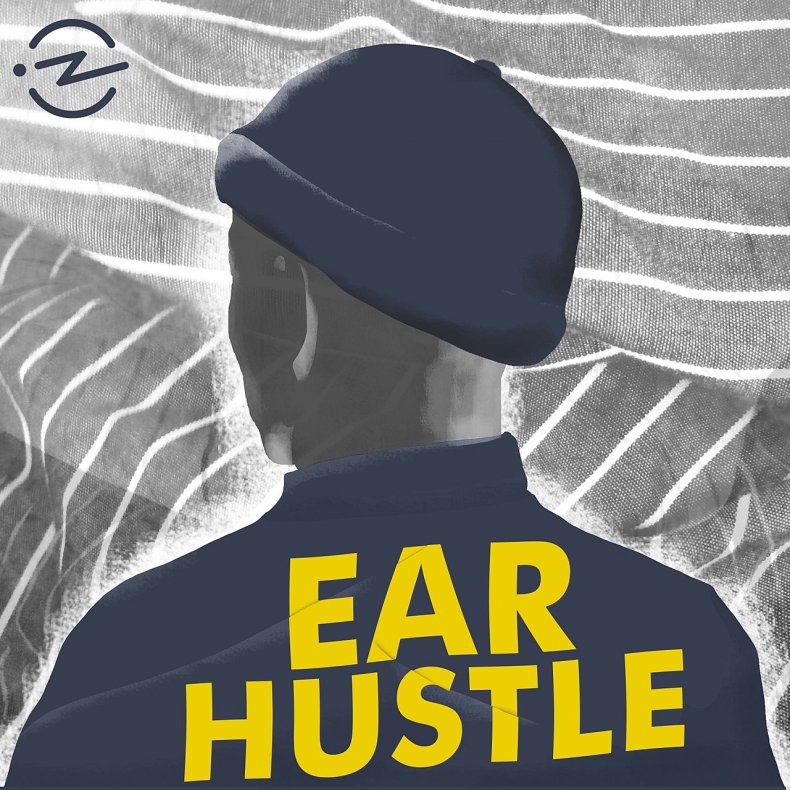 Rather than focusing on the crime, Ear Hustle shares the daily realities lived by those people who have been deemed criminals by our society. Created by Antwan Williams and Nigel Poor, who shares co-hosting duties with Earlonne Woods (who was incarcerated until his sentence was commuted in 2018) and Rahsaan Thomas, a writer who has been incarcerated since 2000, Ear Hustle is produced at San Quentin State Prison—making it the first podcast created in a prison. Ear Hustle is in its fifth season. You can listen on the Ear Hustle website, or subscribe via most podcast platforms.
Floodlines
Released as an eight-part audio documentary series in March, Floodlines follows multiple survivors through Hurricane Katrina and the storm's aftermath, with an emphasis on how a Category 3 hurricane transformed into a humanitarian disaster on the ground, exacerbated by prejudice, poverty and police violence. You can listen to Floodlines on The Atlantic website, or with your preferred podcast streaming service.
Blowback
While technically not true crime, Blowback investigates what its hosts Brendan James and Noah Kulwin describe as "the greatest crime of the 21st century": the 2003 U.S. invasion of Iraq. Unleashing ongoing violence across the region after killing more than 180,000 Iraqi civilians, the U.S. invasion is one of the defining events of the 21st century so far, precipitated by decades of interference in Iraqi politics, both cooperating with and opposing the regime of Saddam Hussein.
Blowback revisits American foreign policy before and during the invasion of Iraq across 10 episodes, while also highlighting the ongoing consequences for an America that would prefer to not look back. Blowback is available on Stitcher Premium.
LeVar Burton Reads
So far, we've recommended podcasts on the Iraq War, Hurricane Katrina and life inside our nation's prisons—not exactly light listening. LeVar Burton Reads is your soothing antidote. In each episode, the Reading Rainbow host and Star Trek cast member reads short fiction by authors like Kurt Vonnegut, Toni Morrison, Ken Liu and N.K. Jemisin. You can listen to LeVar Burton Reads on Stitcher.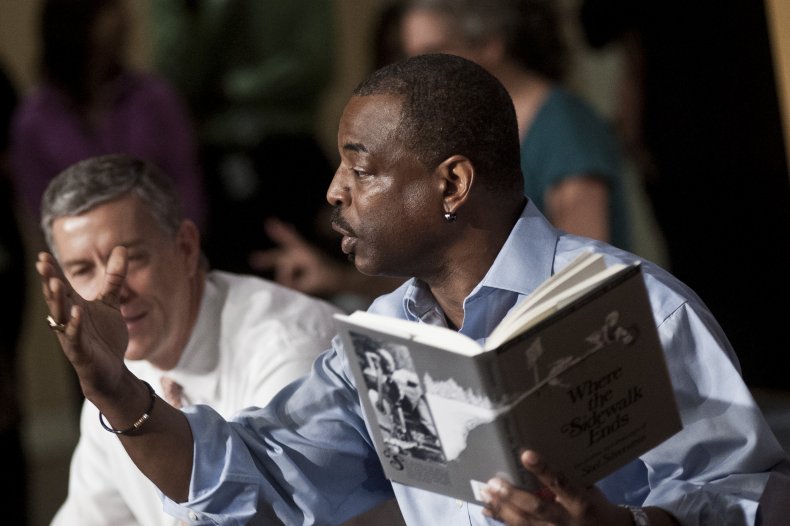 Citations Needed
We are inundated with news, so chances are you already have a favorite podcast covering the events of the day, but what about a podcast that can help you listen more critically? Citations Needed, hosted by Nima Shirazi and Adam Johnson of criminal justice outlet The Appeal (and formerly of the media watchdog organization Fairness & Accuracy In Reporting), describes itself as being "about the intersection of media, PR, and power."
In practice, that means thought-provoking analysis of the hidden assumptions and agendas underlying the reporting that we read and the news that we see on TV. On the Citations Needed website, you can delve into recent episodes exploring pro-police pop culture (or "copaganda"), how metrics like GDP distort the conversation surrounding inequality and the pernicious effect of perennial journalistic subjects like "frivolous lawsuit" stories.
You Must Remember This
Among too many movie podcasts riffing on the latest addition to the Marvel Cinematic Universe or discussing that '80s "cult" film everyone's seen a thousand times, You Must Remember This stands out, even years after its 2014 launch. Hosted by Karina Longsworth, You Must Remember This tells in-depth stories from Hollywood's early decades, putting intensive research into multi-episode examinations behind the scenes of movies like The Last Picture Show, Ed Wood's Bride of the Monster, Barbarella and The African Queen, often told from the perspective of the women workers commonly left out of movie-making history. You can listen on the You Must Remember This website.
Why Won't You Date Me?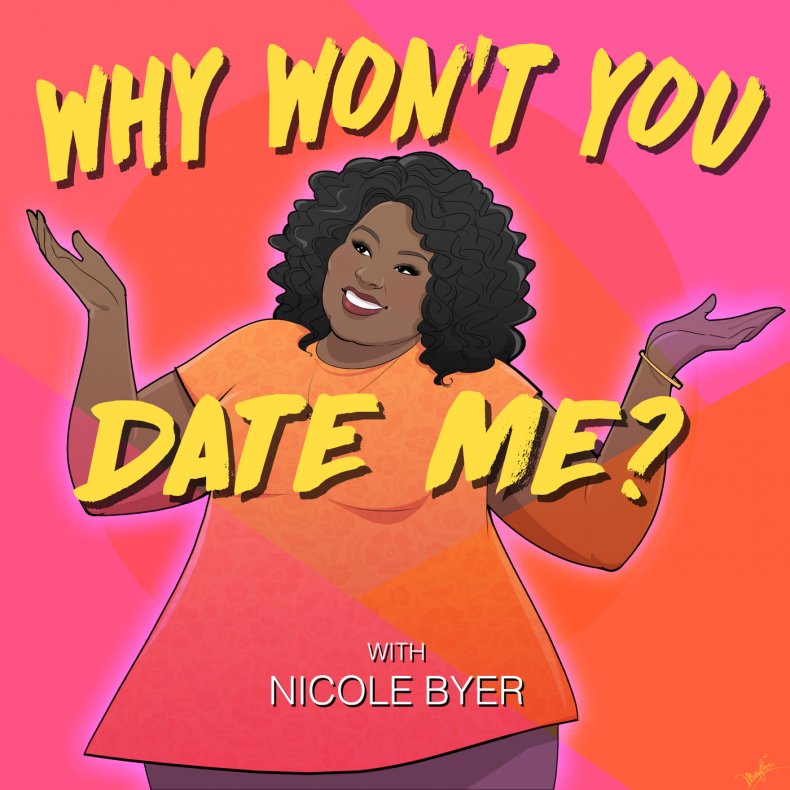 In each episode of Why Won't You Date Me? host and actor Nicole Byer talks dating with a guest, sharing mortifying, sweet and funny stories of her own adventures in romance. Recent guests have included drag queen Monét X Change, comedian Tawny Newsome and Paul Rust, of Netflix's Love. You can listen to Why Won't You Date Me? on the Headgum website.
Off The Husk with The Millennial Farmer
Maybe you're already listening to your podcasts from atop your tractor, but for everyone stuck in traffic or on commuter public transit, Off The Husk is a great way to hear some fresh country air. Hosted by Zach "The Millennial Farmer" Johnson, his wife Becky and Randy Nessman, Off The Husk discusses topics in modern agriculture, sharing the perspective of a fifth-generation farmer with the people destined to eat the food they grow.
Code Switch
While the podcasts on this list vary from wildly popular to niche, few have had the impact of NPR's Code Switch, which still sits near the top of many podcast charts, a few years removed from its 2016 debut. People often discuss the need for more open conversation and dialogue surrounding race in the United States, but Code Switch is actually doing it. Hosted by journalists of color, recent episodes of Code Switch discuss police killings of black people, racial politics in Puerto Rico and dive into poetry by poets of color. You can listen to Code Switch on the NPR website.
Lore
Horror podcasts are experiencing a bit of a renaissance of their own, as listeners frighten themselves with stories from Welcome to Night Vale or Alice Isn't Dead. But it's tough to top Lore, which has been creeping out listeners since 2015 with campfire-worthy stories, which sit in the uncomfortable zone between reality and folklore. There's even a TV adaptation, from a producer of The Walking Dead (trailer above). You can listen to Lore on its website.
This Is Love
Although it comes from Lauren Spohrer, Nadia Wilson and host Phoebe Judge, the creators of the blockbuster true crime podcast Criminal, This Is Love is less harrowing than warmhearted and thought-provoking. This Is Love tells stories of loving relationships between all sorts of unexpected characters, including, in its most recent season (the show's fourth), the story of a desert runner and a dog, and even a love story set among Yellowstone National Parks' wolf population. You can listen on the This Is Love website or on most podcast streaming services.