The Best Red Carpet Looks of 2018 So Far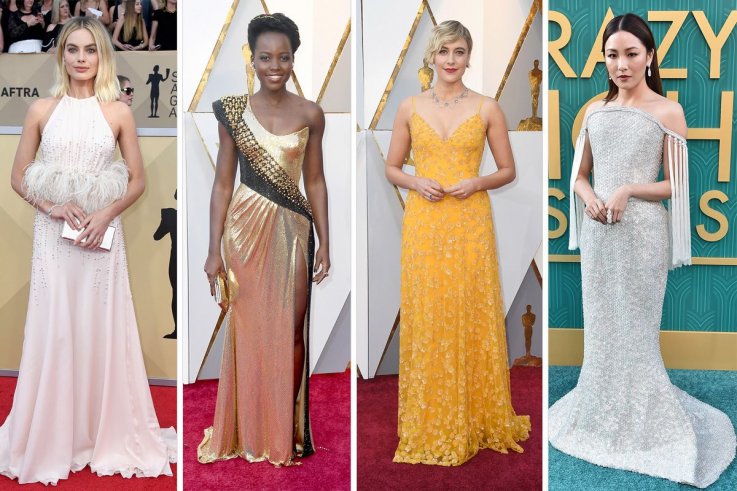 This years' Academy Awards, Golden Globes, Cannes Festival, Billboard Awards and now the VMAs are all water under the bridge. Award season is winding down, with only a few major ceremonies still to come this year.
It's finally time to assess what style gems the red carpet has given us this year—and it turns out there are plenty. The Met Gala in May was particularly fruitful for outlandish, haute couture gowns, with plenty of creative scope in the "Heavenly Bodies" theme given to attendees this year.
Taking place the same month, the Cannes Film Festival remains an ever-reliable source of beautiful looks, shot through with a flavor of European glamour. This year was a standout, with Lupita Nyong'o in particular shining on the red carpet.
In March, the Academy Awards drew in the big stars, and although there were a few standout outfits, there seemed to be a general trend towards pleasant, middle-of-the-road dresses.
A few people stood out time and time again. Stranger Things actor Millie Bobby Brown, who is only 14 years old, continues to impress with style beyond her years, showing off well-judged, fashion-forward outfits.
Rapper Cardi B returned to the spotlight after giving birth to her daughter, Kulture, dazzling in ultra-glam dresses which proved themselves a match for her high-octane personality.
There was some fashion fail too of course—think Emma Stone's lacklustre Oscars suit and Blake Lively's buttoned-up VMAs outfit—but overall, it was a vintage year for red carpet fashion.
We've rounded up some of the best looks from the year so far, excluding outfits which are clearly costumes—Rihanna's Met Gala Pope outfit is sadly absent for this reason. From Naomi Watt's Venice Film Festival triumph to Araya Hargate's princess dream gown at Cannes Film Festival, these are 2018's red carpet hits.