Noma's René Redzepi's Favorite Restaurants in Copenhagen
The famed Michelin starred chef fills author Jeff Gordinier in on Copenhagen's culinary secrets.
People get confused when I tell them where to eat in Copenhagen. They're expecting smørrebrød and flødeboller. I guide them toward pizza and tacos. Why, these travelers want to know, would anyone fly all the way to Denmark to feast on delights associated with Italy and Mexico?
Once you come to understand the influence that chef René Redzepi has had on his home city, it all makes sense. Redzepi's flagship restaurant, Noma, opened in 2003 and gradually stockpiled so much acclaim and media coverage that food writers developed a habit of referring to it as the best restaurant in the world. What young cook wouldn't want to put that on her résumé? Noma's fame and Redzepi's charisma have lured talent from far outside of Scandinavia; in the Noma kitchen, it's not uncommon to encounter Brazilians, Italians, Koreans, Albanians, Americans, and Australians. When these cooks feel as though it's time to leave the Noma nest, they often stick around and set up shop in Copenhagen, merging the skills they absorbed at Noma with the cuisines that are connected to their heritage back home.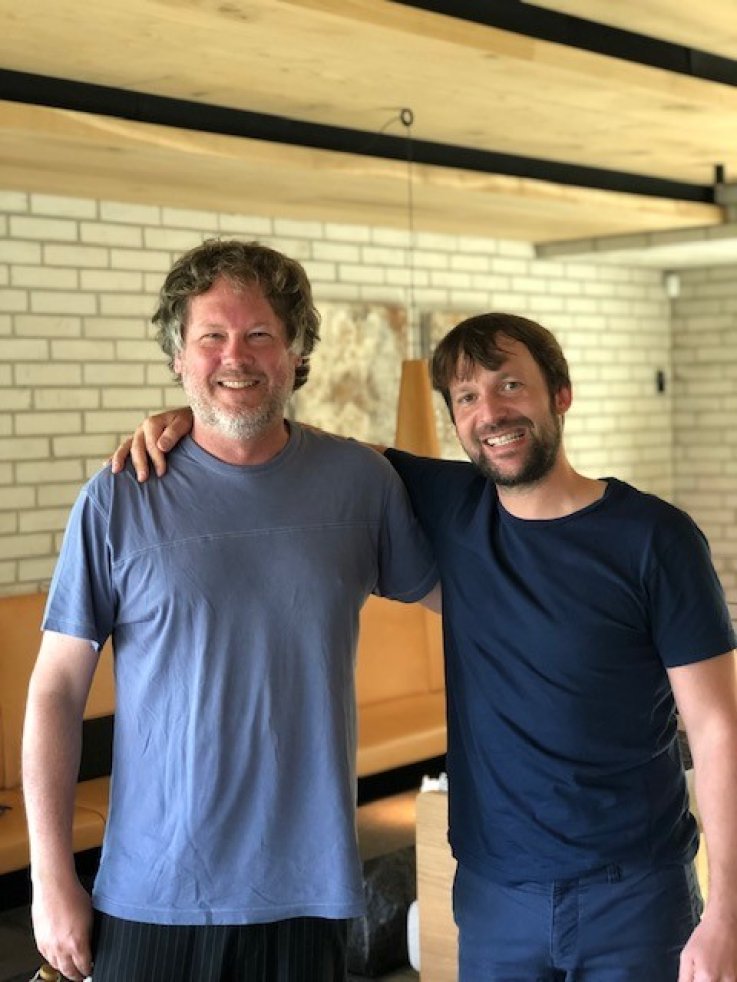 It's for this reason that I instruct everyone to make a stop at Sanchez, where Rosio Sánchez — the former pastry chef at Noma and an essential member of its R&D squad for years — is serving arguably the best Mexican food outside of the Americas. Her salsas shimmer. Her tortillas, made with corn shipped in from Oaxaca, have the sort of freshly pressed chew that puts most taco joints to shame. Sanchez is brightness incarnate, from the sunshine pouring through the big Vesterbro windows to the gleaming orange and pink and purple paletas, Mexican popsicles punctuated with chunks of fruit and garlanded with fresh flowers.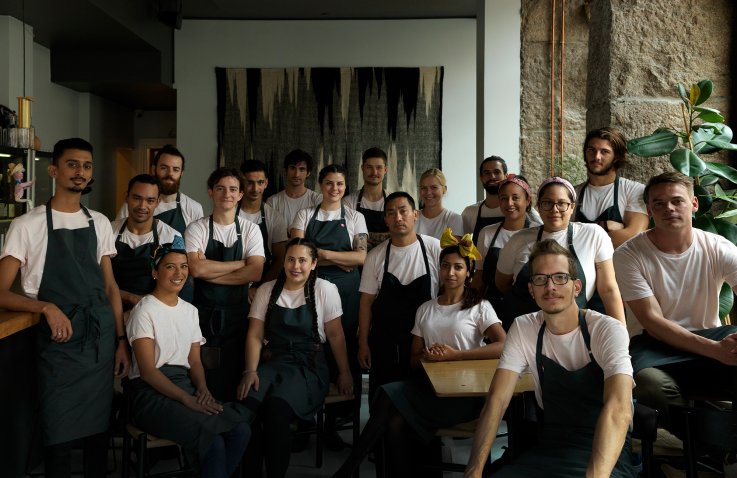 Noma may gobble up much of the spotlight, but it's by no means the only Michelin-starred tasting menu in town. Gastronomes flock to Relæ and Geranium; as a Californian, I have a soft spot for Amass, whose chef, yet another Noma alumnus named Matt Orlando, grew up outside of San Diego. Orlando, in keeping with West Coast tradition, has a deft touch when it comes to vegetables, and the dining room has such a laid-back vibe that diners are invited to get up from the table whenever they want to stretch their legs and go amble around a bonfire, lit at the edge of the Amass garden every night.
Copenhagen is nirvana for seafood lovers, and two members of the Noma diaspora are behind a couple of temples celebrating all things oceanic. Anders Selmer, one of Noma's original founders back in 2003 and a close friend of Redzepi's, owns Kødbyens Fiskebar, where head chef Jamie Lee (originally from the U.K.) has devised a casual-but-creative menu overflowing with oysters, scallops, mackerel, king crab, and squid. Closer to Nyhavn (you probably know this neighborhood, with its bobbing boats and colorful building façades, from thousands of Instagram posts), Noma veteran Beau Clugston, an Australian, runs the kitchen at Iluka. If you've had fresher oysters, clams, langoustines, and herring than Clugston serves at Iluka, you must be living on a boat. A few of Copenhagen's smørrebrød sanctuaries have seen some tourist-thronged wear and tear over time, but I can't resist the brisk service and the unabashed traditionalism of Told & Snaps, which is open every day for lunch and decorated with photos of Danish royals. For pickled herring on rye and hand-shelled shrimp from Greenland with a mound of house-made mayonnaise, Told & Snaps won't fail you.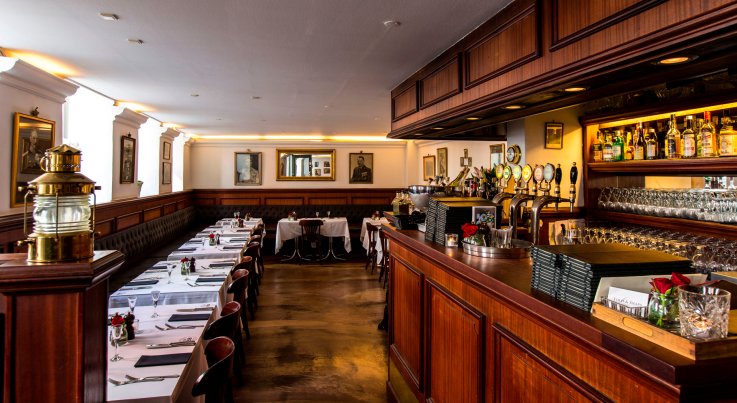 Redzepi directed me to Told & Snaps for lunch the first time I visited Copenhagen, back in 2014, and when it was time for breakfast the next morning, he pointed me toward Café Det Vide Hus. If you step into this café, a sliver of a space alongside the bicycle-gridlocked main drag of Gothersgade, you might worry that you've accidentally wandered into someone's apartment. That's a good thing. Quiet and welcoming and gently paced (which is a euphemistic way of saying that you shouldn't get grouchy if your single-origin coffee isn't ready right away), Det Vide Hus radiates Danish spirit from the core, and its morning offering of skyr topped with a colorful crown of Nordic fruits remains the Copenhagen breakfast I can't stop going back for. For similar reasons I can't stop going back to Ved Stranden 10, which doesn't necessarily look like a revolutionary outpost of the global natural wine movement, but actually is. From an aesthetic standpoint, it's just an unassuming townhouse on a corner with some wobbly tables and chairs next to a canal, but after a couple of glasses of wine and a mustardy, crusted-cheesed croque monsieur, you may find yourself disinclined to depart.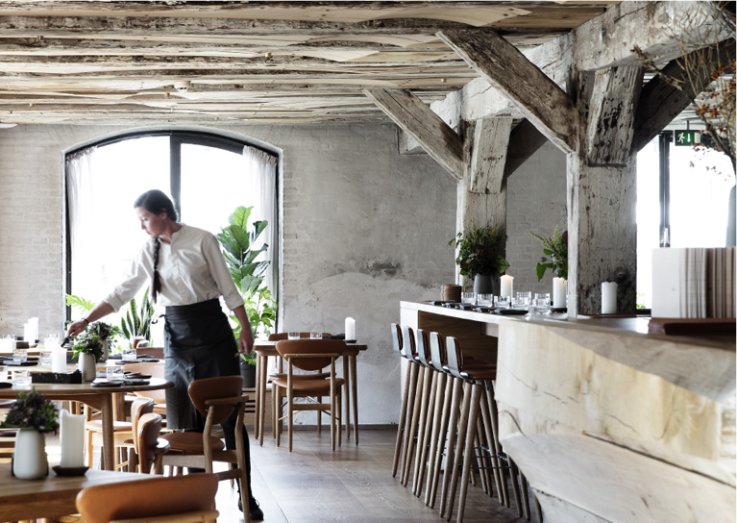 Should you lean more toward beer, Restaurant Barr, which is housed in the space where Noma existed for many years (before Noma moved to a lakeside urban farm on the border of the Freetown Christiania neighborhood), specializes in rare brews, and chef Thorsten Schmidt's menu of schnitzel and fried fish and brown crab on a Belgian waffle is engineered to pair well with everything hoppy and malty. But don't worry, I haven't forgotten the pizza. Christian Puglisi, one of Redzepi's former lieutenants at Noma (you may have seen him on David Chang's TV show, "Ugly Delicious)", offers a classically Italian menu (fresh mozzarella, salumi, pizza) fashioned out of Danish ingredients at Bæst. Everything tastes familiar, and yet slightly, delightfully askew — is there a trace of Scandinavian terroir in the milk that's used for the mozzarella and the sourdough starter that's used for the pizza crust? Does it taste like a sublime clash of something from here and something from somewhere else?
Well, exactly. Welcome to Copenhagen.
Jeff Gordinier is the food and drinks editor of Esquire and a frequent contributor to the New York Times. A product of Southern California and a graduate of Princeton University, he wrote 2008's X Saves the World and co-edited the 2015 essay collection Here She Comes Now. He lives north of New York City with his wife, Lauren Fonda, and his four children.th. His new book, Hungry: Eating, Road-Tripping, and Risking It All with the Greatest Chef in the World (Tim Duggan Books) is out now.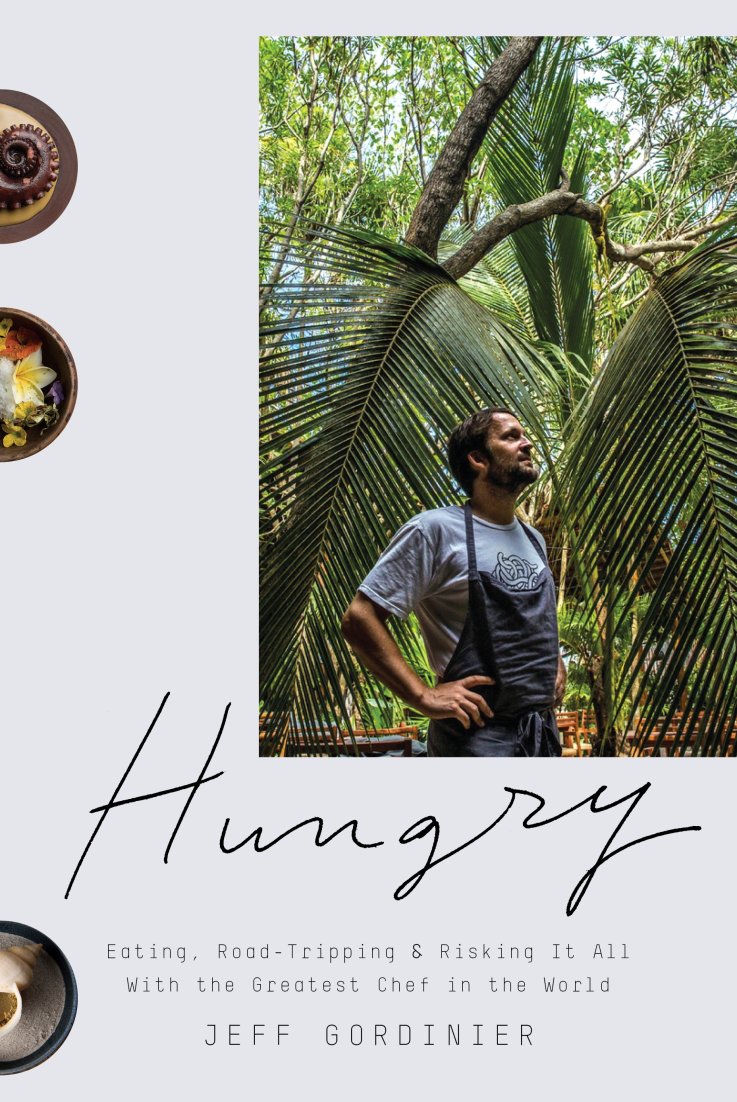 Noma's René Redzepi's Favorite Restaurants in Copenhagen | Culture