The Best Science Fiction and Fantasy Movies, According to Critics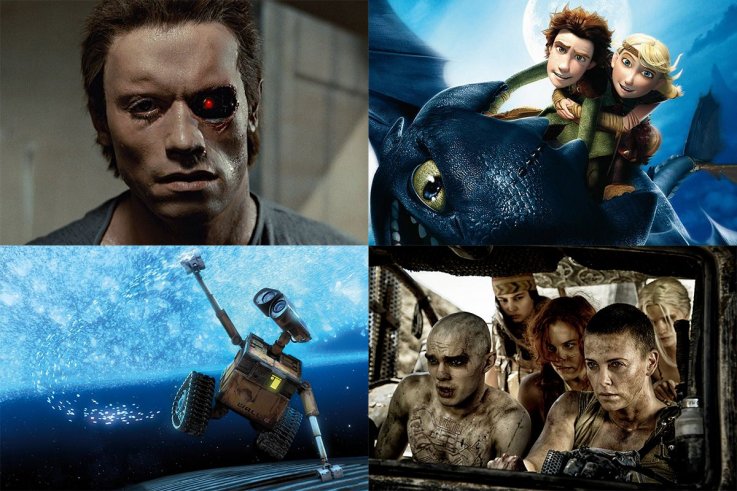 Humans have always imagined worlds beyond our own. From our early history we've relied on complex mythology to understand our surroundings. And as early as 2nd century A.D. satirist Lucian was writing about the tropes we see see in modern sci-fi, such as extraterrestrials and artificial life.
As modern science was developing during The Age of Reason, science fiction and fantasy novels began to blossom. Victorian novelists such as Mary Shelley and H.G Wells furthered this tradition, which was picked up by science fiction magazines and delivered to a mass audience.
Directors realised the on-screen potential of science fiction and fantasy almost immediately—the first sci-fi movie was made in 1902. Movie hits like Metropolis (1927) and Godzilla (1954) cemented the genre in the public consciousness.
Although seen as a niche interest, sci-fi actually has enormous box-office appeal. Some of the highest-grossing movies of all time have been from the genre, such as the Star Wars franchise, the Jurassic Park franchise and Avatar (2009). Marvel Comics' science fiction yarns moved off the printed page and into the cinema to great success.
But aside from commercial triumphs, which proved to be the biggest hit with critics? Rotten Tomatoes has made a list of the highest-rated sci-fi or fantasy movies which have received over 40 reviews. The results have been weighted, so films with more reviews score higher than those with fewer.
Using their data, we've made a list of the most critically-acclaimed sci-fi and fantasy movies ever. We've also included Rotten Tomatoes' audience score for each film, so you can see if they loved it as much as the critics did.