Ranked: The 50 Greatest Science Fiction Movies of All Time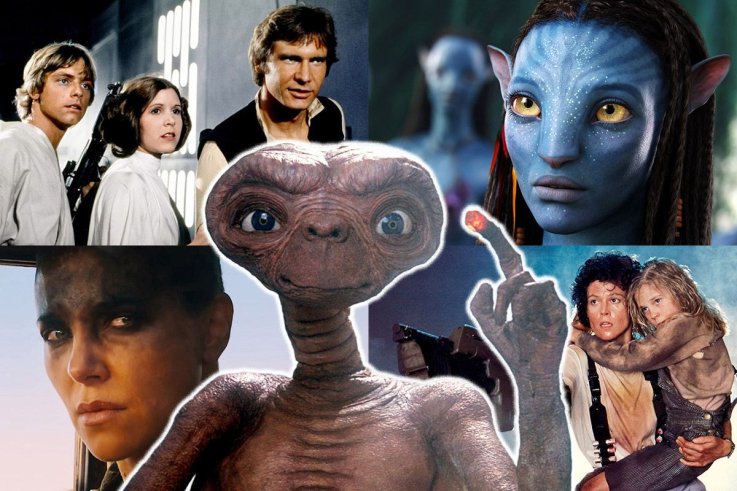 "The boundary between science fiction and social reality is an optical illusion," Donna Haraway famously declared in A Cyborg Manifesto, published in 1984. At a time when our daily lives are so enmeshed with digital technologies, Haraway's statement seems particularly prescient. In many ways, science fiction has become science fact. Even as that boundary blurs, the allure of science fiction continues apace.
In Hollywood, the genre may only be behind sequels and remakes as the favored way for making a box office hit. The infinite possibilities allow for infinite action. If you can combine it with a sequel or remake of a science fiction movie, even better. But science fiction predates Hollywood and—so far as it is possible to imagine a world without Hollywood—it will probably outlive it too. Since the dawn of human civilization, humans have cast a gloomy gaze to the future in biblical texts, ancient myths and fairy-tales, almost always filled with foreboding. Science fiction is the form that this gloomy gaze now typically takes.
"Today science fiction is the most important artistic genre," said best-selling author of Sapiens: A Brief History of Humankind, Yuval Noah Harari, speaking on the Geek's Guide to the Galaxy podcast. "It shapes the understanding of the public on things like artificial intelligence and biotechnology, which are likely to change our lives and society more than anything else in the coming decades."
The badge of honor for many science fiction movies is their power of prediction. Movies like Minority Report, The Matrix, The Truman Show, Blade Runner and Eternal Sunshine of the Spotless Mind are praised for their prescience regarding, among other things, virtual-reality, touchscreen technologies and social media. Many others are simply celebrated for the stories they tell, extending the horizons of our imagination and journeying into the vast, outer limit of our world: Space—perhaps, along with robots, the defining theme of the modern genre.
Read more: The Most Anticipated Movies of 2019
Yet despite this unrivaled popularity, the science fiction genre remains notoriously difficult to define: Is it anything set in the future? Anything that involves space? Does it require robots or futuristic technology?
This ambiguity makes any list of the best science fiction movies fraught with controversy. "There seems to be as many definitions of science fiction as there are imaginary worlds dreamed up by its creators," the science fiction aficionado and journalist Quentin Cooper wrote for the BBC in an article titled "Why is science fiction so hard to define?" Cooper eventually concludes that "the only unassailable definition" belongs to the editor John W Campbell: "Science fiction is what I say it is."
One of the movies many see as one of the great science fiction creations of recent years—Gravity—is actively described by its director, Alfonso Cuaron, as not being a science fiction movie. However, most film sites classify Gravity as sci-fi, so here at Newsweek we've chosen to include it in our list of the 50 best science fiction movies ever made, compiled using critics' scores from Rotten Tomatoes and Metacritic as well as audience scores from IMDb and Rotten Tomatoes.