Best-selling Album Artists in U.S. History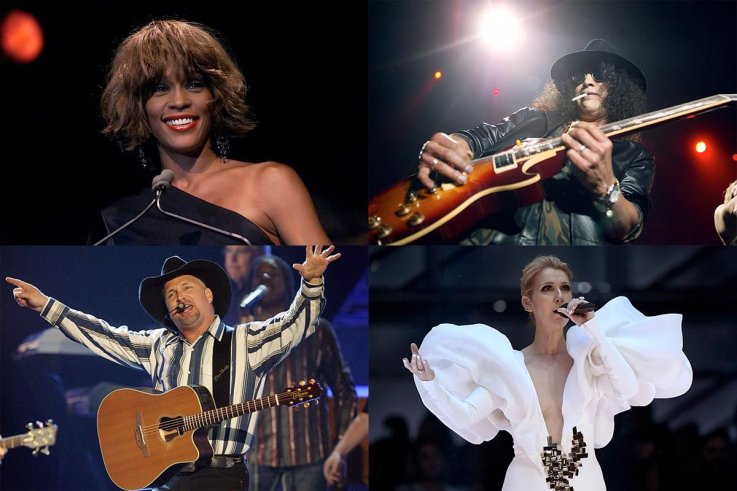 Last year, rap once again surpassed rock as the most popular music genre in the U.S., but it still has a long way to catch up in terms of album sales.
When it comes to all-time best-selling album artists, classic rock, country and pop stars dominate the list, according to figures from the Recording Industry Association of America (RIAA) .
They've counted the number of certified albums sold by every music act in the U.S., showing us which bands and artists are the country's most commercially successful.
Unsurprisingly, most of the all-time top sellers emerged in the 1950s, 60s and 70s, giving them years to release and sell numerous records, many of which which remain popular across generations.
British classic rock icons such as Pink Floyd, Led Zeppelin and the Beatles are high on the list, as are homegrown stars like Michael Jackson and Elvis Presley.
Unlike RIAA's list of best-selling singles, modern artists are largely absent. Although she's number one in terms of single sales, Rihanna doesn't make the top 50 album artists at all.
Taylor Swift, who is number two in single sales, fares slightly better in the album charts at 35th place. That's four spots below Eminem, the first rapper on the list.
Not all of the artists are quite as old as Elvis—the musician at number two released his first album in 1989 and has enjoyed runaway success since. Sadly, we don't see any female artists until number 12 on the list—and it might not be who you'd expect.
It will be interesting to see how album sales change during the age of streaming. In the meantime, we've collected the 50 most successful album artists of all time, and listed them alongside their four biggest-selling albums.