Best Selling Headphones on Amazon: AirPods Pro, AirPods, EarBuds and More
Apple dominates the best selling headphones on Amazon. There's no way to escape Apple's dominance in the audio space; the company makes quality headphones and earbuds. If you use an iPhone or iPad regularly, you should at least consider one of the Apple options because of the seamless pairing they offer, along with great battery life and small physical footprint.
If you prefer a different brand or lower-priced option, there are a few of those choices here as well. Parents, be sure to note the Mpow headphones, which are tailored to young children and include features that may make your life easier.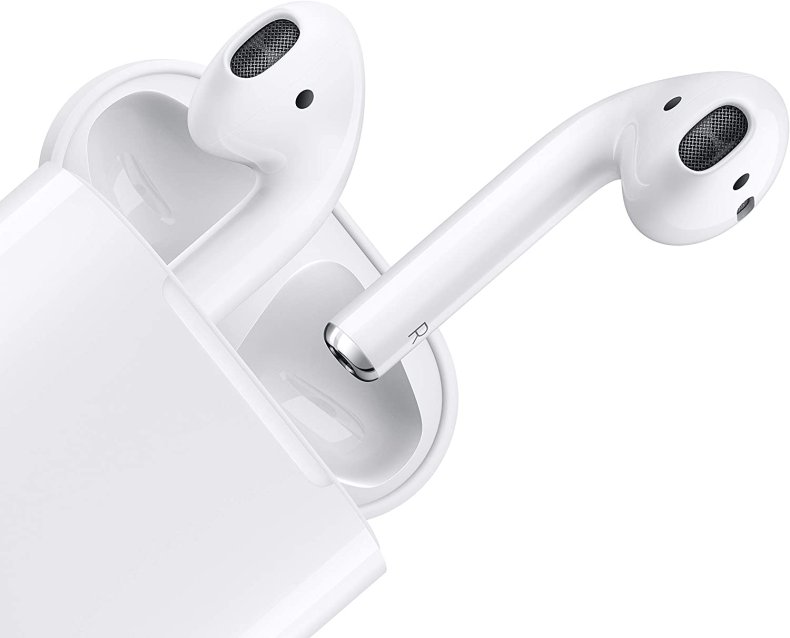 The most popular selling headphones on Amazon are the standard AirPods that come with a charging case. These AirPods hit a sweet spot of low cost and fantastic performance. While these AirPods are not exactly budget-friendly, they are some of the more seamless earbuds if you are using them with an iPhone, iPad or Apple TV. Yes, these work great with the latest Apple TV and can be used with just a few clicks to quietly listen to TV audio without disturbing others in the same room.
It should be noted that these AirPods come with a charging case, but that case will still need to be recharged using a lightning cable. If you want AirPods with a wirelessly charging case, the price goes up.
Buy at Amazon.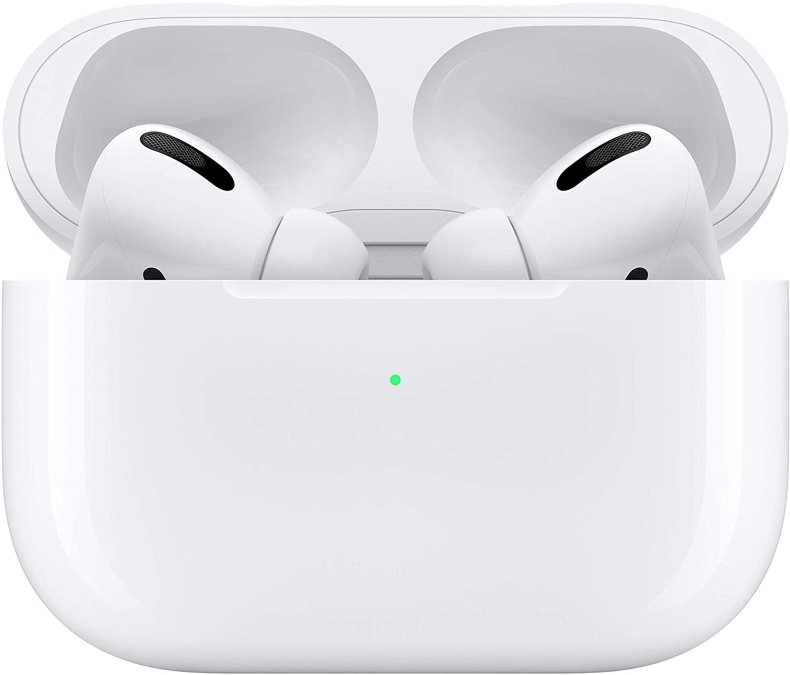 The AirPods Pro is one of the best wireless headphones around. Not only do they provide fantastic sound, capable of surround sound with support iOS devices, but they also include world-class noise-canceling technology. Pop them in and tune the world out.
AirPods Pro comes with three different sized ear tips for a secure fit. Their included charging case can provide 24 hours of battery life, and it can be recharged wirelessly with any Qi charger. They have adaptive EQ for personalized sound and can respond to "Hey Siri" without pressing any button. The list of features goes on, but needless to say, these are probably the best overall headphones available now based on price and performance.
Buy at Amazon.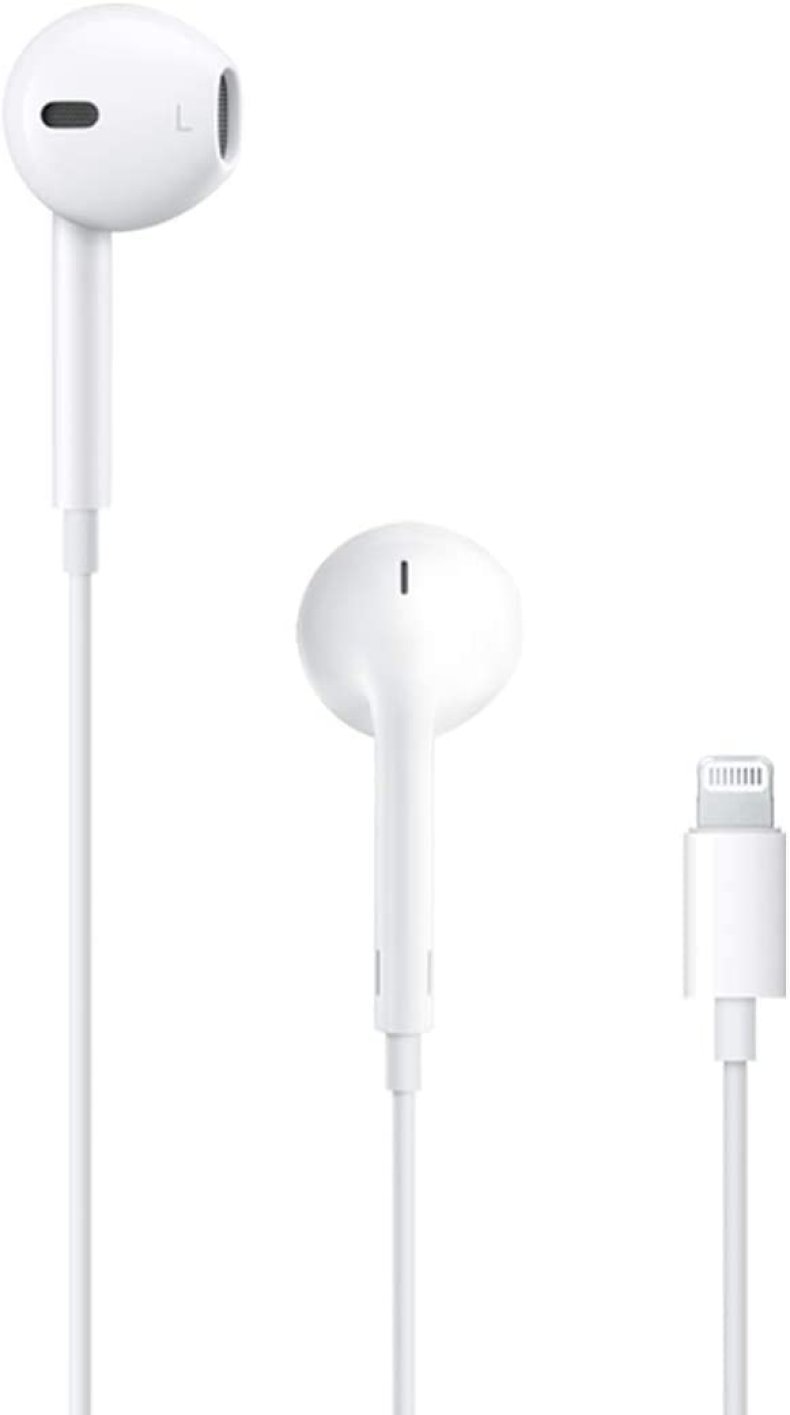 In a world where wireless earbuds and headphones are all the rage, it might be a bit surprising to see these wired EarPods be so high on Amazon's best selling list. These headphones might be a great secondary pair to keep around in case of emergency when your nice wireless pair is dead or won't pair for whatever reason.
Really though, the real reason to consider the EarPods is that they're cheap and simple. If you hate wearing any headphones and don't want to fuss with them, pick these up for $20 and be done with it.
Buy at Amazon.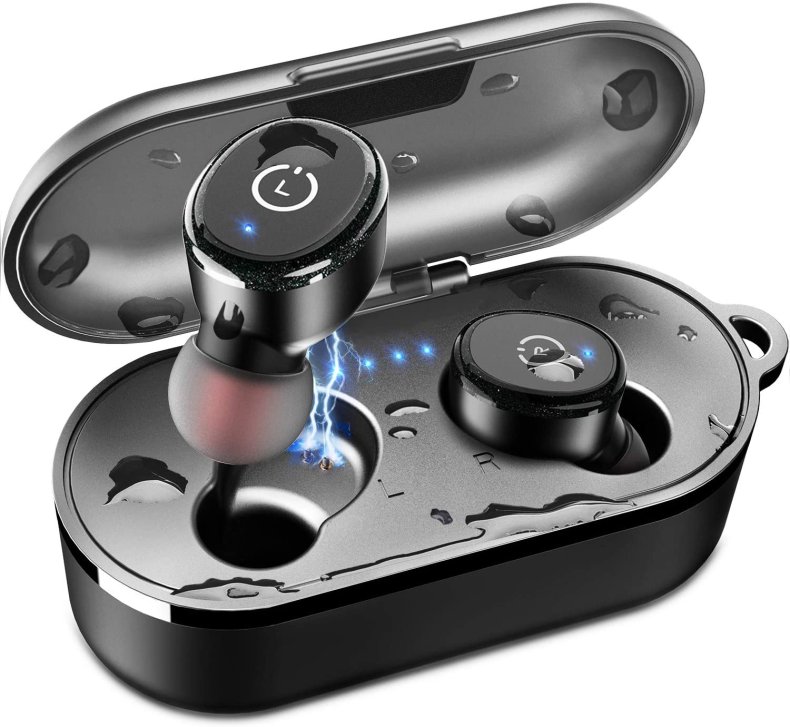 For just $30, the TOZO T10 wireless earbuds offer plenty of features. To start off, they claim six hours of music playback on a single charge and 30 hours using the included charging case. These earbuds are also IPX8 waterproof rated, meaning they could be submerged in three feet of water for 30 minutes and not be damaged.
A lot of wireless earbuds come with a charging case, and these do too. The T10 ups the stakes with a charging case that can charge wirelessly by placing it on a capable Qi charger.
Buy at Amazon.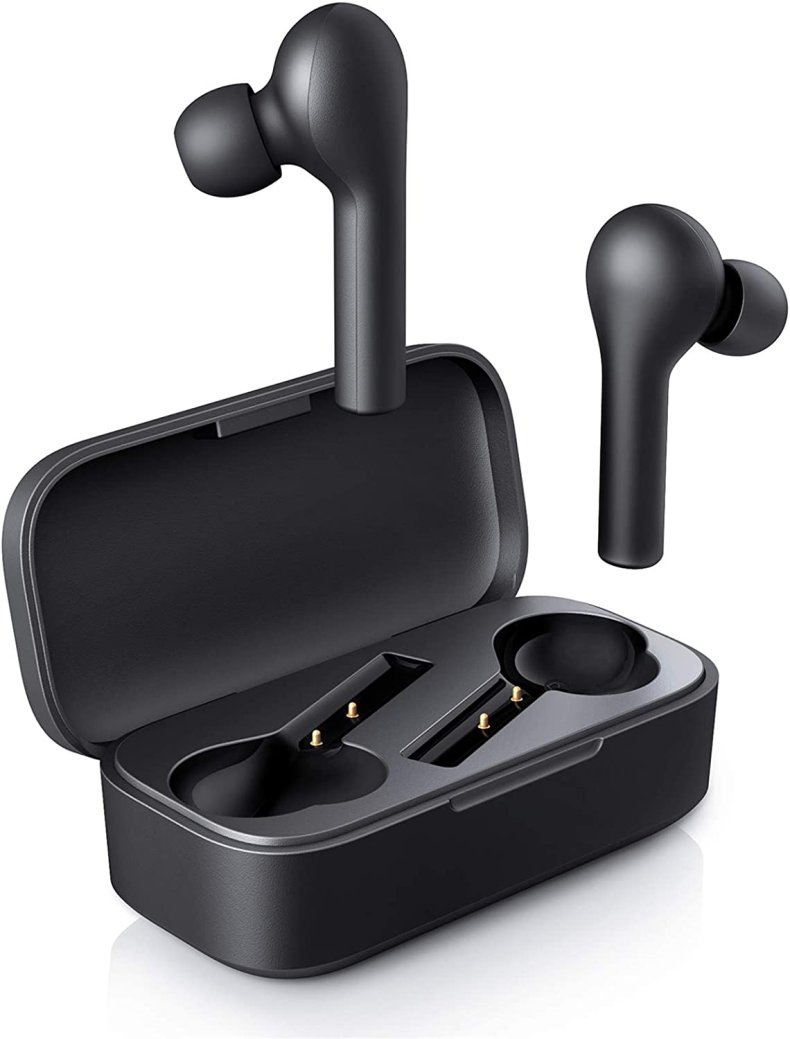 AUKEY's True Wireless Earbuds look extremely similar to Apple's AirPods but come in at just $30. They are not the same, but if you're looking for that style of earbuds that hang in your ears and are a low-cost secondary pair, these may do well. These headphone earbuds have a microphone for taking calls and report a 35-hour rated battery life with the included charging case. Best of all, unlike AirPods, these come in black color.
Buy at Amazon.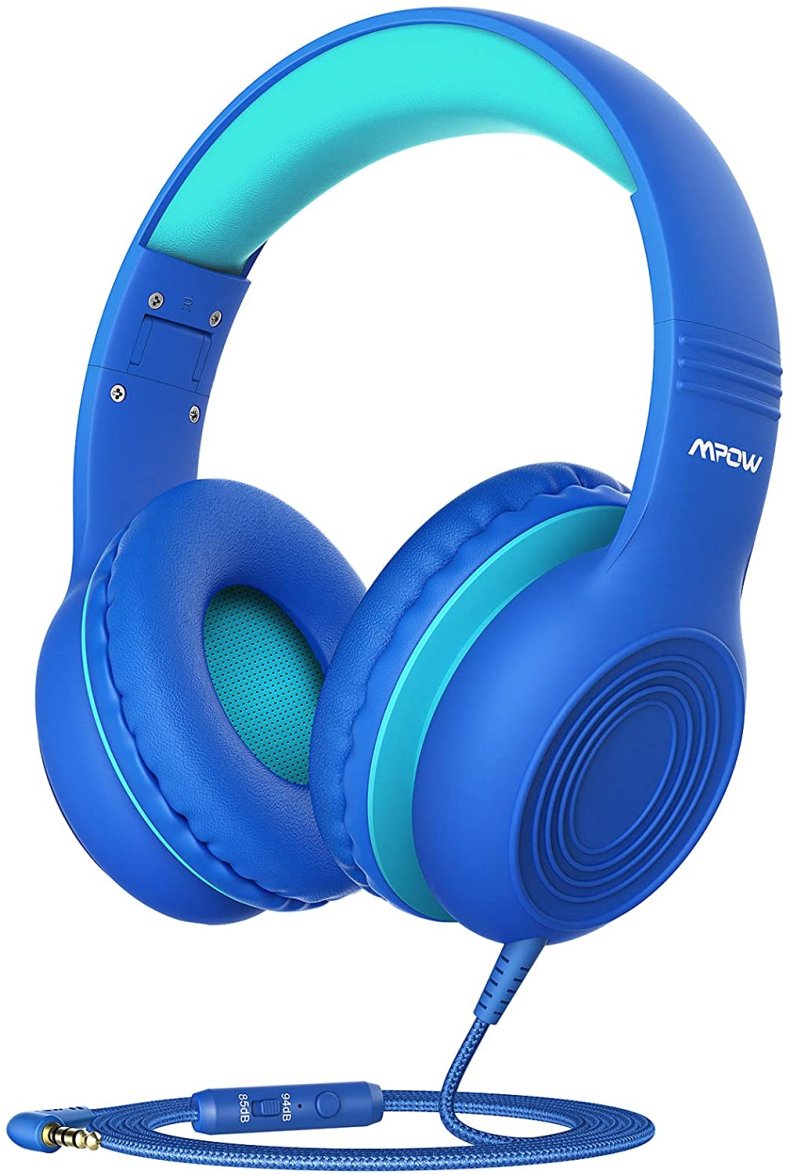 For anyone that has young kids, you already know that there is a difference between headphones for kids and those for adults. While regular, standard-sized headphones can be made to work for kids, they're not great. That's why these Mpow kids headphones top Amazon's best selling list and provide a better fitting, more comfortable option. Plus, kids specific headphones offer a microphone and wired connection. The wired connection is more important for younger kids so that you never need to pair them or remember to charge them regularly.
Buy at Amazon.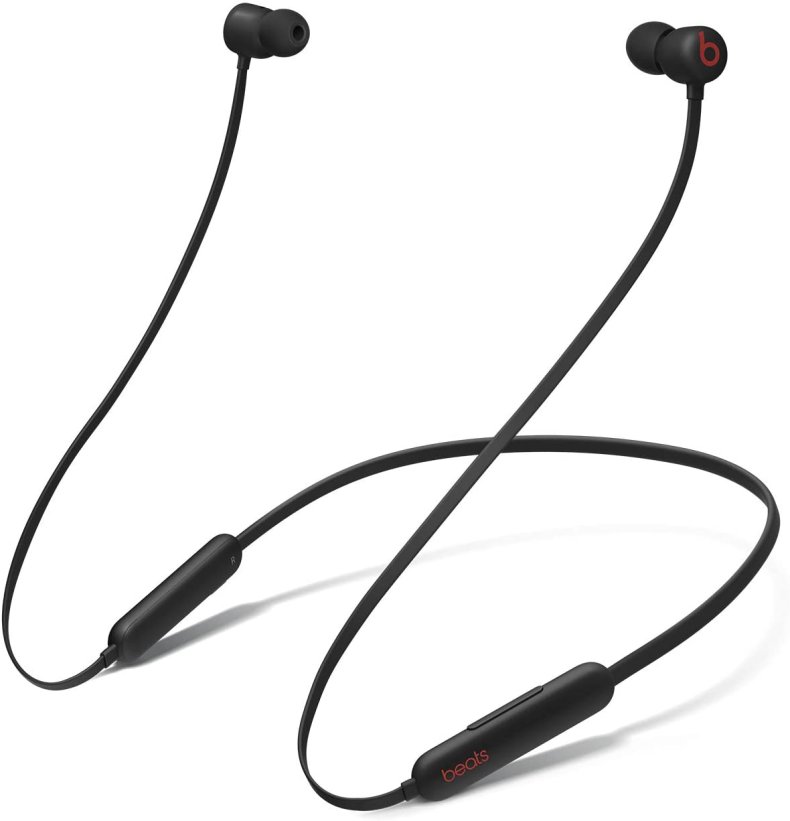 Beats Flex is the latest earbuds from the company, usually putting out high-end over-the-ear headphones. Flex is all about sport and exercise with their light-weight, around the neck design. This design style works really well for people who are constantly taking their earbuds in and out because the cable connecting the two earbuds allows them to dangle from your neck.
Best of all, Beats Flex retail for $50 but can be found on Amazon for just $40. They easily pair to iPhones but should work just fine for all Bluetooth devices.
Buy at Amazon.
Newsweek may earn a commission from links on this page, but we only recommend products we back. We participate in various affiliate marketing programs, which means we may get paid commissions on editorially chosen products purchased through our links to retailer sites.