Paul Ryan, Mitch McConnell Score Low in Ranking of Senators, Members of Congress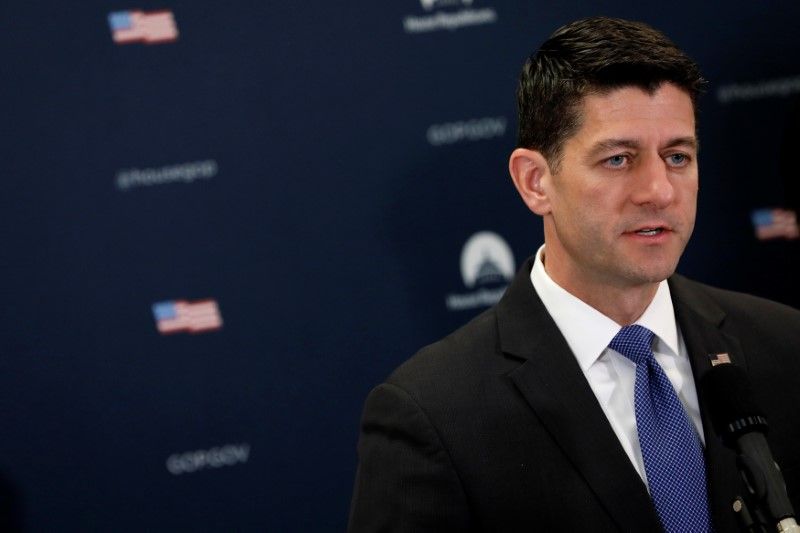 "Bipartisanship and compromise" remain the key to getting things done in Washington even in an era when such qualities are conspicuously absent, said Senator Orrin Hatch (R-Utah), who was reacting to an analysis that named him one of the most effective senators in the country. Hatch, who was first elected to the Senate in 1976, topped a ranking released Thursday by tech startup FiscalNote based on his cumulative performance, and ranked third based on his average session accomplishments.
Related: Why Paul Ryan is the speaker of the House (of Cards)
The group's Government Relationship Management platform analyzed 12 factors—including bills sponsored, bills out of committee, bills to the floor and bills enacted—in coming up with the rankings.
"I represent a group of lawmakers brought up on the principles of bipartisanship and compromise," Hatch told Newsweek in an email. "And I believe that these very virtues are the keys to my success as a legislator. In an era of endless gridlock and increasing polarization, there is no alternative to civility and healthy debate.
He added: "As Senators today, we miss too many opportunities to effect meaningful change by hiding behind partisan differences. We must take the opposite course by renewing our efforts to reach across the aisle to overcome division and forge consensus. There is no better template for effective, bipartisan legislating. This is the model I have followed for decades for the betterment of Utah and the nation."
The man who holds the top job in the Senate, Majority Leader Mitch McConnell, did not feature in the top 10 for either cumulative performance or average performance. However, he did score in the 89th percentile cumulatively, which was significantly better than his counterpart in House of Representatives, Speaker Paul Ryan.
Ryan came in the 74th percentile, with a ranking that has fluctuated considerably over time. Part of that up and down can be explained away because as speaker he has less opportunity to introduce legislation than other members of Congress. The last Democrat to hold the role, Nancy Pelosi, also took a similar nosedive in effectiveness ratings.
To Representative Don Young (R-Alaska), the power of the inherently partisan speaker is a problem in of itself.
"I think Ryan's doing as good as he can," he told Newsweek, while stressing that when the speaker introduces legislation it "has to be a party position. And again I keep stressing it can't be a party position. If we have a problem, you can't do it with one party, because we're not a one-party nation."
Young, like Hatch a legislative veteran who has was elected in the 1970s, scored in the top echelons both in cumulative performance and average performance. Notably, he is joined by nine other Republicans in the top 10 on the cumulative performance of House members. Given that Republicans have had a strong majority in the House for the last four Congresses and have had a majority in all but two of the last 12, those results perhaps suggest just how difficult it has to become for a member of a non-majority party to get things done.
In the Senate, which has been in Democrats' hands more recently, six of the top 10 in the average session performance were Democrats, including the top-ranked Senator Dianne Feinstein (D-Calif.).
The vice president of research and development at FiscalNote, Vladimir Eidelman, explained that what stood out for him from the findings was that there was both accomplishments and obstructionism on both sides of the aisle.
"We're trying to measure how well people are at pushing their agenda and getting things done and that's not always the objective of every elected official," he told Newsweek. "Sometimes the methods they choose is through the prevention of measures. [Looking at] the distribution of the parties, who is trying to push forward their agenda and get things accomplished, it's not necessarily the case that actually you see that it's Republicans or Democrats."
To Young, the fault not only lies with the legislators but with the cable news media, including the channel watched regularly by President Donald Trump, and the people who consume it.
"I just quite frankly wish the public could pay more attention and not listen to the bobble heads, and I am very critical of Fox News, CNN, ABC, MSNBC because they don't give you news, they give you opinions," he said. "Most people don't read anymore and that's my biggest challenge. If you hear something long enough it becomes the truth and it may be a total outright lie."