8 Amazing Shipwrecks You Can See Up-Close and Dive Through
Undersea adventure, history and marine life await divers in these amazing locales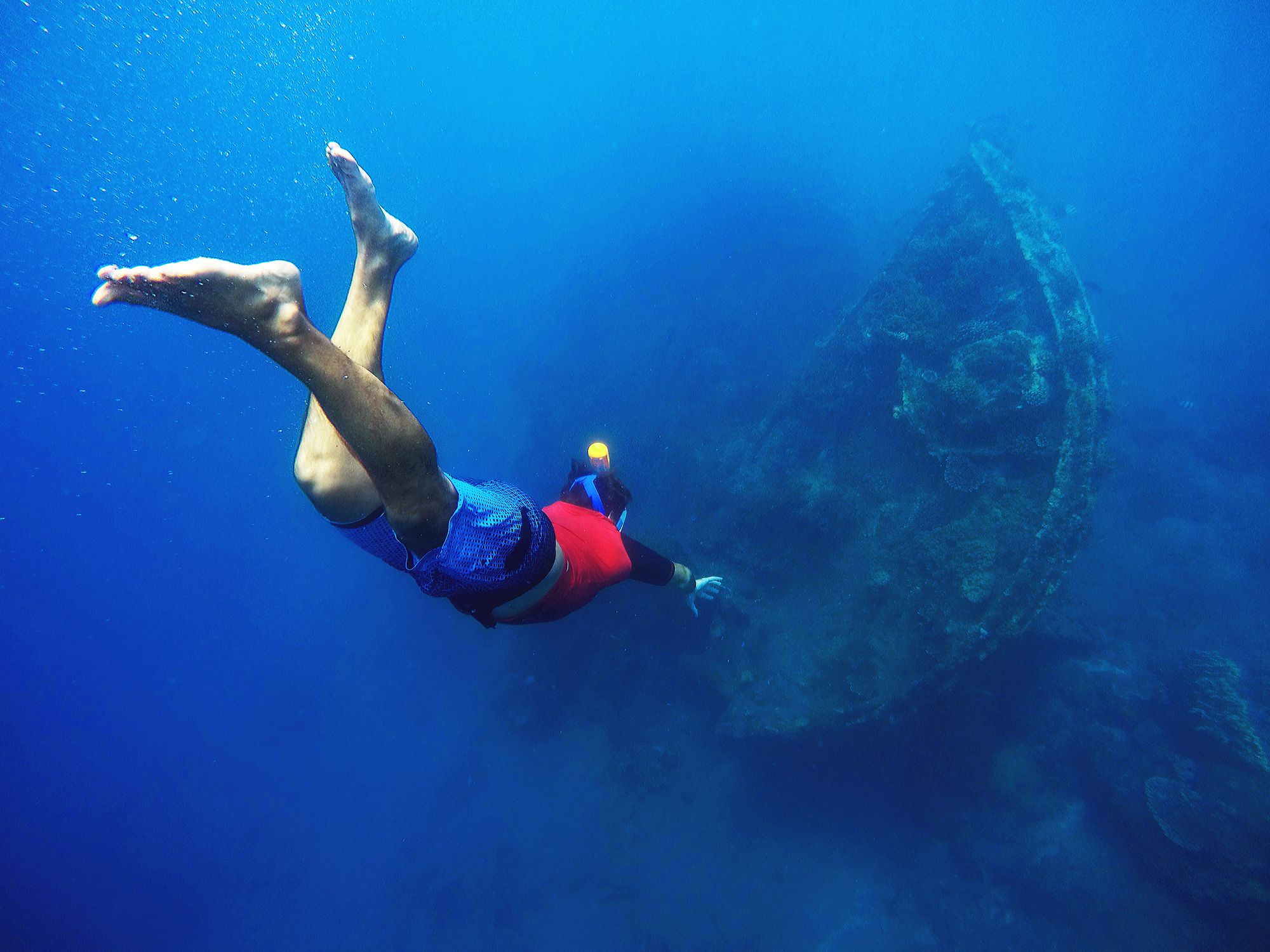 There are an estimated 3 million shipwrecks on the ocean floor, 99 percent of which will never be found. But some have become maritime attractions in their afterlife—attracting snorkelers and scuba divers with mechanical marvels, historical artifacts and abundant sea life.
Aruba
The S.S. Antilla was a Hamburg America Line(HAPAG) cargo ship launched in 1939 but scuttled just a year later in Aruba, when her German crew feared the ship would be seized by the Dutch government. Lying on her port side in Malmok Bay, with a small part of the starboard side still exposed, she's one of the largest shipwrecks in the Caribbean. .
Broken up by storm damage over the decades, wreck has been colonized by coral and tube sponges, attracting lobsters, morays, hawksbill sea turtles, blue tang, and at least one goliath grouper.
Drop anchor at: Renaissance Aruba Resort
Australia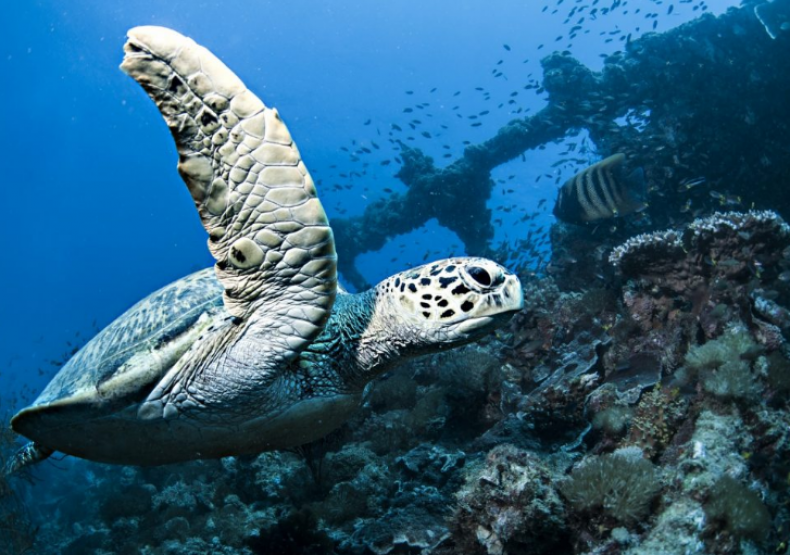 The remains of the S.S. Yongala, a 358-foot steamship downed by a cyclone in 1911, weren't discovered until 1958. They've since become one of the best placed to encounter abundant sea life in Great Barrier Reef Marine Park—including eagle rays, sea snakes, hawksbill turtles and clownfish. Its depth (90 feet) and the sometimes turbulent waters mean it's most suitable for advanced divers.
Drop anchor at: Orpheus Island Lodge in Townsville
Bali
The U.S.A.T Liberty was a military cargo ship torpedoed by a Japanese submarine in 1942 and beached near Tulamben. In 1963 a volcanic eruption moved the Liberty off the shore and now, the partially submerged, coral-encrusted ship is one of the most accessible wrecks in the world. A great choice for divers and snorkelers alike. (You don't even need a diving certificate.)
Drop anchor at: Rimba Jimbaran Resort
Bahamas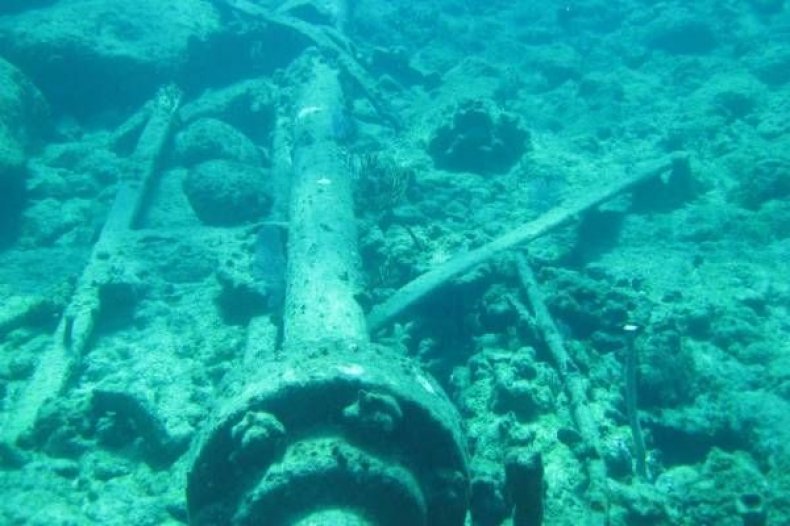 One of the most interesting wrecks off Long Island's Rum Cay is theH.M.S Conqueror, a British warship from the late 1700s that was equipped with one of the world's first steam engines. The 101-gun vessel ran aground on coral during its two-year maiden voyage and remains partially submerged in just 30 feet of water.
Amid the rubble of engine parts, canons, and hundreds of cannonballs, you'll find a gorgeous reef, sharks and other marine life.
Drop anchor at: the Port St. George
Barbados

Barbados is home to one of the healthiest coral reefs in the Caribbean, as well as many shipwrecks, including the S.S. Stavronikita, a 365-foot Greek freighter intentionally sunk in to form an artificial reef in 1978. She sits bolt upright just 230 feet offshore, attracting divers to her cabins, cargo holds and enormous masts, which are coated with sponges and coral.
Drop anchor at: The Hilton Barbados
Fort Lauderdale
The S.S. Copenhagen was a 325-foot long steamer from 1898 that ran aground on the Pompano Drop Off en route to Havana. The ship remained partially above the water until WWII naval fighter pilots used her for target practice, sending her to the sea floor.
The Fort Lauderdale area is known as "The Wreck Capital of the World" and Pompano Beach's Shipwreck Park is home to 16 submerged vessels, including the Mercedes I, a 197-foot freighter that sunk in 1984, and the Lady Luck, a 324-foot tanker formerly christened the Newtown Creek.
Drop anchor at: the Conrad Fort Lauderdale Beach
Maui
The Carthaginian II, a steel-hulled sailing boat from the 1920s, was brought to Maui in the 1970s. It served as a whaling museum until 2005, when it was intentionally sunk to create Hawaii's first artificial reef. Sitting at a maximum depth of 97 feet on a sandy seabed, it's teeming with marine life and is popular with both beginner and intermediate divers.
Drop anchor at: The Aston at the Whaler on Kaanapali Beach
Vanuatu
The world's largest shipwreck, the S.S. President Coolidge was a luxury liner commandeered as as an Allied troopship during WWIl. In October 1942, she hit a mine and sunk in Espiritu Santo. Nearly 80 years later, the Coolidge is still packed with historical items, including gas masks, medical supplies, sub-machine guns, Jeeps and even a swimming pool. "The Lady," a beautiful porcelain relief (above) of a woman riding a unicorn lives at 145 feet in the First Class lounge.
Coral has since grown around the wreck, now home to sea turles, morays, lionfish and barracuda. It's a great for beginners and advanced divers alike, with well-mapped routes and access from the beach.
Drop anchor at: the Havannah