Tori Spelling Visited by LAPD After Mysterious 'Disturbance' 911 Call Insinuating a Mental Breakdown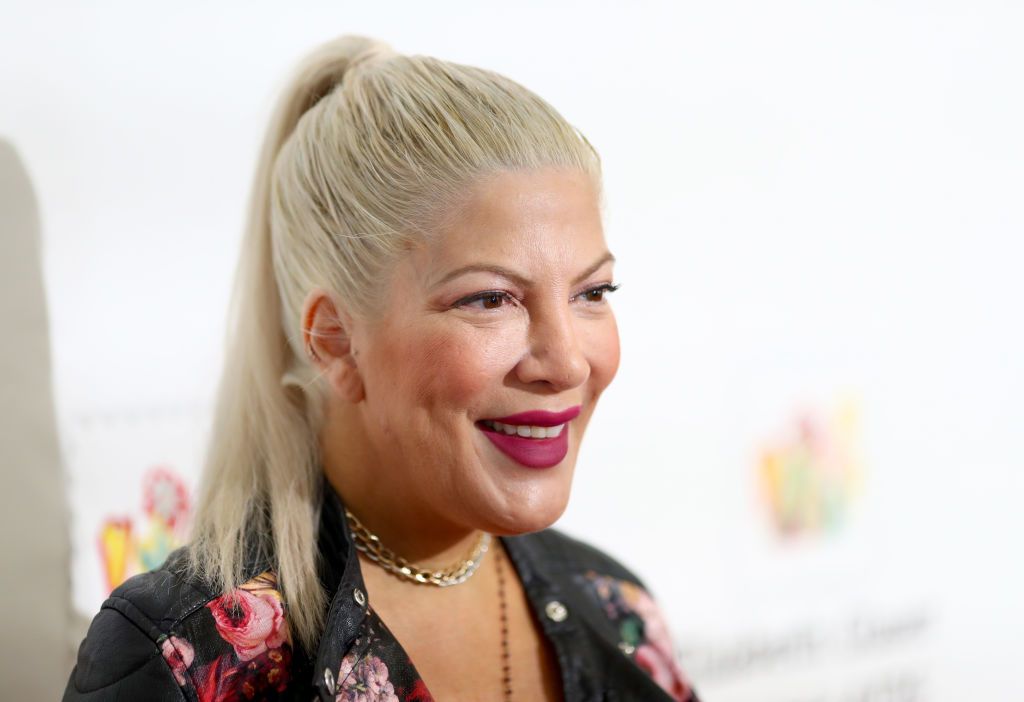 On Thursday, the Los Angeles Police Department visited actress Tori Spelling's home in response to a 911 "disturbance" call placed that morning. The previous evening, Spelling herself had called 911 to report someone breaking into her home, but it turned out to be her husband, Dean McDermott.
According to TMZ, Thursday's caller mentioned "mental illness," aggression and implied that Spelling may have been suffering from a nervous breakdown. The LAPD told Entertainment Weekly that their response to the call was "ongoing," and officer Rosario Herrera added, "We have officers at that location." TMZ also posted paparazzi photos of the cops genially speaking with McDermott in the couple's front yard.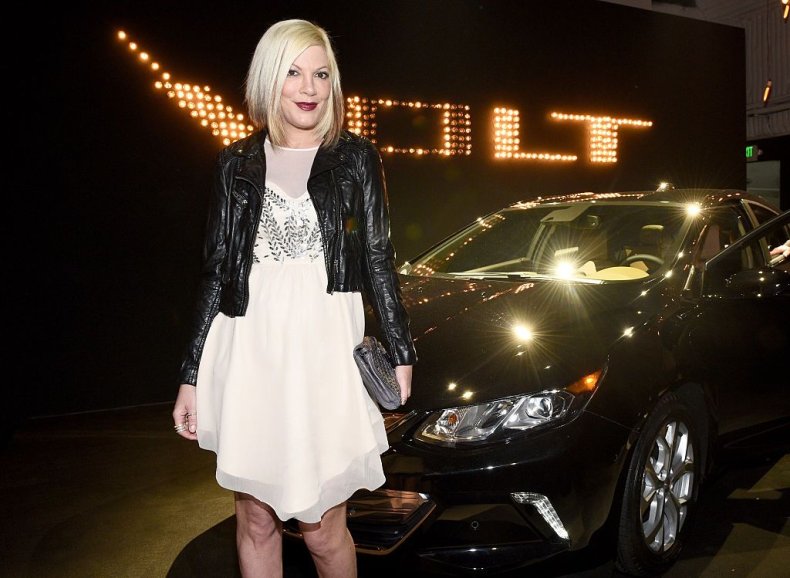 The Bachelor contestant Corinne Olympios, a friend of the 44-year-old Spelling, told the gossip website that she had felt overwhelmed by her duties as a mother, after having gotten pregnant mere months after having her fourth child.
In Spelling's most recent Instagram posts, she posed with all four of her children in her kitchen in a sponsored advertisement for Safe Catch Foods.
Spelling is the first child of legendary TV producer Aaron Spelling, who gave her a role on his wildly popular drama, Beverly Hills, 90210, in 1990. She is estranged from her mother, Candy, who inherited the bulk of her husband's estate, worth a reported $500 million. Tori has appeared in several reality TV series and has published six memoirs. Each of her TV projects plays with her name, resulting in titles like sTori TELLING and uncharted terriTORI.
In her sixth book, 2012's Spelling It Like It Is, she revealed that she had been hospitalized for 10 days during her fourth pregnancy, when she was diagnosed with placenta previa. She also cited several major stressors during that interview, including the cancellation of her reality show Tori & Dean: sTORIbook Weddings and financial troubles related to real estate.