The Best Spanish-language Movies of All Time, According to Critics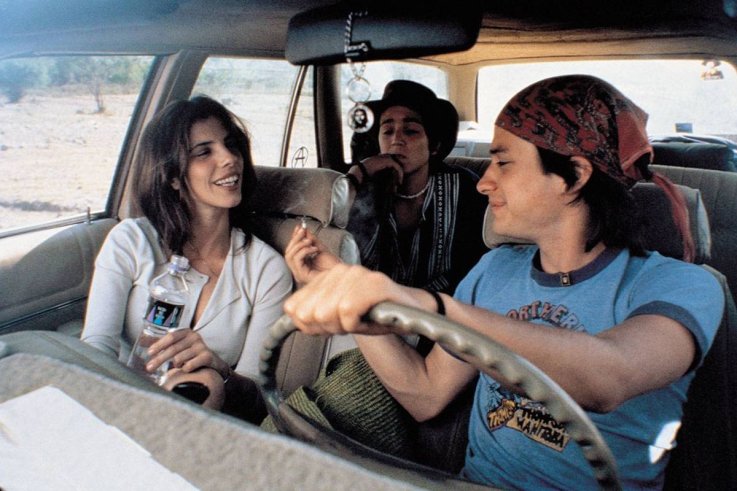 What comes to mind when you think about Spanish-language cinema? The vibrant colors of Pedro Almodóvar? Guillermo del Toro's intricate, gothic fantasies? Or the fast-paced, violent world of Amores Perros? Spanish and Latino cinema has a long and diverse history which has been somewhat overlooked by the Anglophone world, but it is well worth exploring.
Some big names have been a driving force in Spanish-language cinema. Spanish director Luis Buñuel was the first director to make international waves, combining his motherland's strong culture of surrealism with an avant-garde sensibility throughout the 20th century.
The repressive Franco regime, which gripped Spain from 1939 to 1975, put a damper on Spanish cinema for much of the 20th century; Buñuel spent many of those years in Mexico. To avoid censorship, movies from that period tend to allude to the fascist dictatorship through metaphor. The gentle 1973 movie The Spirit of the Beehive uses the psyche of a young girl to explore the isolation and anxiety of life under Franco.
Spanish cinema exploded back into life after Franco's death. Leading the new wave of sensual, gender-bending cinema was Pedro Almodóvar, who drew international praise for films like Talk to Her and Volver. His work helped make a star of another one of Spanish cinema's icons, Penelope Cruz, who went on to find Hollywood success when she became the first Spanish actress to win an Academy Award.
At the same time, Mexican cinema was coming to the fore with movies such as Amores Perros and Y Tu Mamá También, both of which star Gael García Bernal. Mexican director Guillermo del Toro made waves with his elaborate, neo-Gothic films Hellboy and Pan's Labyrinth, and has continued to make movies in both English and Spanish.
Over the last two decades, other Latin cinema gems have emerged. 2004's Maria Full of Grace examined drug smuggling in Columbia. 2016's Embrace of the Serpent shone a light on remote tribal life in the same country. Another recent Spanish-language smash was 2015's The Clan, which told the real-life story of the Argentine Puccio family, known for their criminal activities involving kidnap and murder.
With this emergence of a vibrant, exciting new talent from South America, Spanish-language cinema is in the best place it's been for years. Using data from critical review aggregation websites Rotten Tomatoes and Metacritic, as well as user-submitted reviews from IMDb, we've listed the 50 best Spanish-language feature films of all time, according to critics.