The 30 Best Sports Movies of All Time, According to Critics
Great sports movies are about so much more than tired tropes, such as training montages and stoppage-time victories.
TV and movie producer Josh Wilson, the chief strategy officer of content platform Binj, suggests the best sports films remain popular for not only their entertainment value, but also the positive message they impart.
"Sports movies have historically been cultural trend-setters," he tells Newsweek. "They have stood out throughout the years as films that inspire and promote hard work and dedication.
"They have also proven to be a massive reason why many people get into sports in the first place."
But what is the most-loved: a classic comedy, an intense drama, an unflinching documentary?
Count down the all-time very best sports movies, according to critic aggregator Metacritic at the time of writing.
30. Foxcatcher
2014 ‧ Drama/Sport ‧ 2h 14m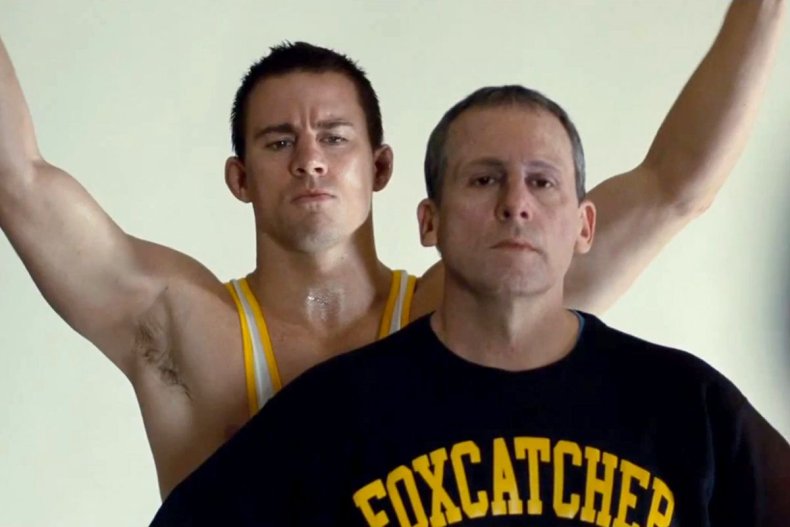 This drama based on extraordinary real-life events finds U.S. Olympic wrestling champion brothers Mark and Dave Schultz join "Team Foxcatcher," led by eccentric multi-millionaire John du Pont.
Rotten Tomatoes' critical consensus states: "A chilling true-crime drama, Foxcatcher offers Steve Carell, Mark Ruffalo and Channing Tatum a chance to shine—and all three rise to the challenge."
29. The Damned United
2009 ‧ Sport/Drama ‧ 2 hours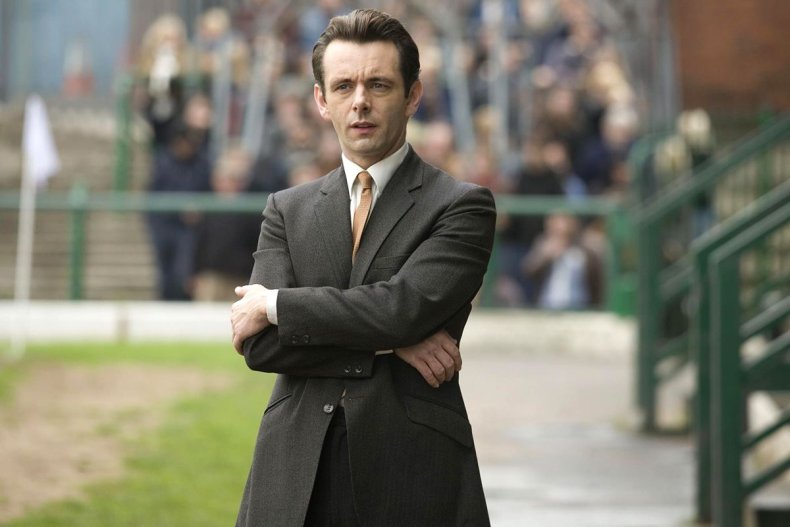 Controversial soccer manager Brian Clough's notorious 44-day reign as the coach of English football club Leeds United is dramatized in this movie.
Rotten Tomatoes' critical consensus states: "Better than your average football pic, Damned United is carried by another star turn from Michael Sheen as Brian Clough."
28. John McEnroe: In the Realm of Perfection
2018 ‧ Documentary/Sport ‧ 1h 35m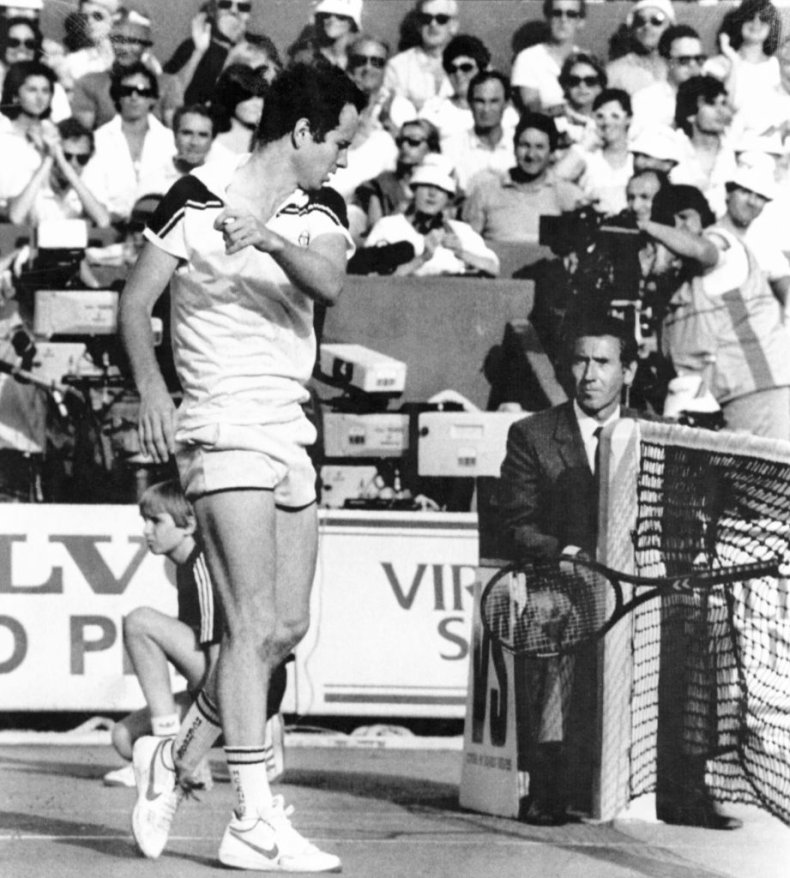 Archival footage documents the drama of the 1984 French Open final between John McEnroe and Ivan Lendl, when the fiery American was the world's top-ranked player.
Rotten Tomatoes' critical consensus states: "John McEnroe: In the Realm of Perfection offers a compelling analysis of what made its subject special—and gives audiences a courtside seat to a pivotal match."
27. One Day in September
1999 ‧ Documentary/Sport ‧ 1h 34m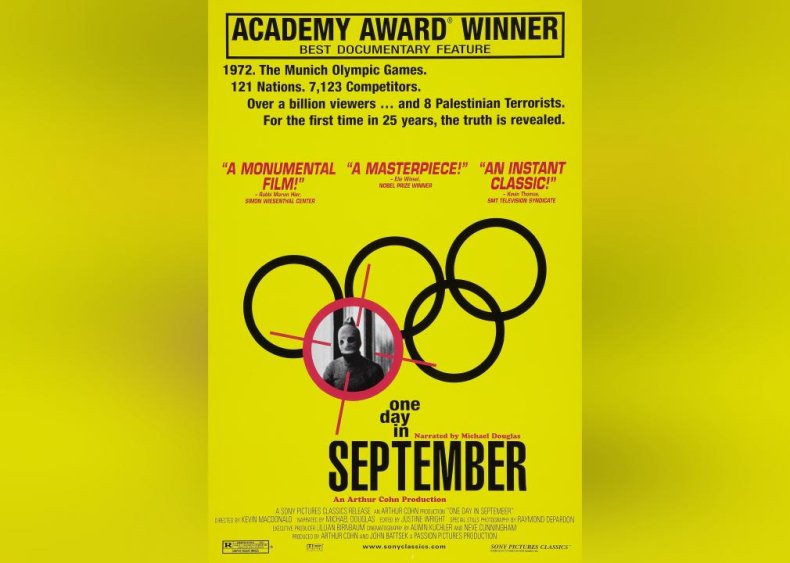 A documentary that looks back at when Palestinian terrorist group Black September held Israeli athletes hostage at the 1972 Munich Olympic Games.
Movie critic Roger Ebert praised the film, writing it "grips the attention and is exciting and involving. I recommend it on that basis—and also because of the new information it contains."
26. Touching the Void
2003 ‧ Documentary/Adventure ‧ 1h 46m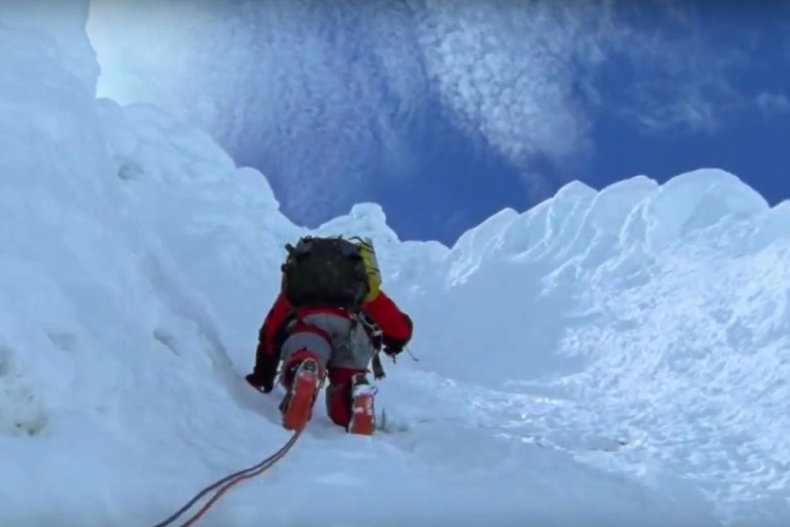 The movie recounts the incredible true story of two climbers and their 1985 perilous ascent up the west face of the Peruvian Andes' Siula Grande.
Rotten Tomatoes' critical consensus states simply: "Gripping even though the outcome is known."
25. Sugar
2008 ‧ Sport/Drama ‧ 2 hours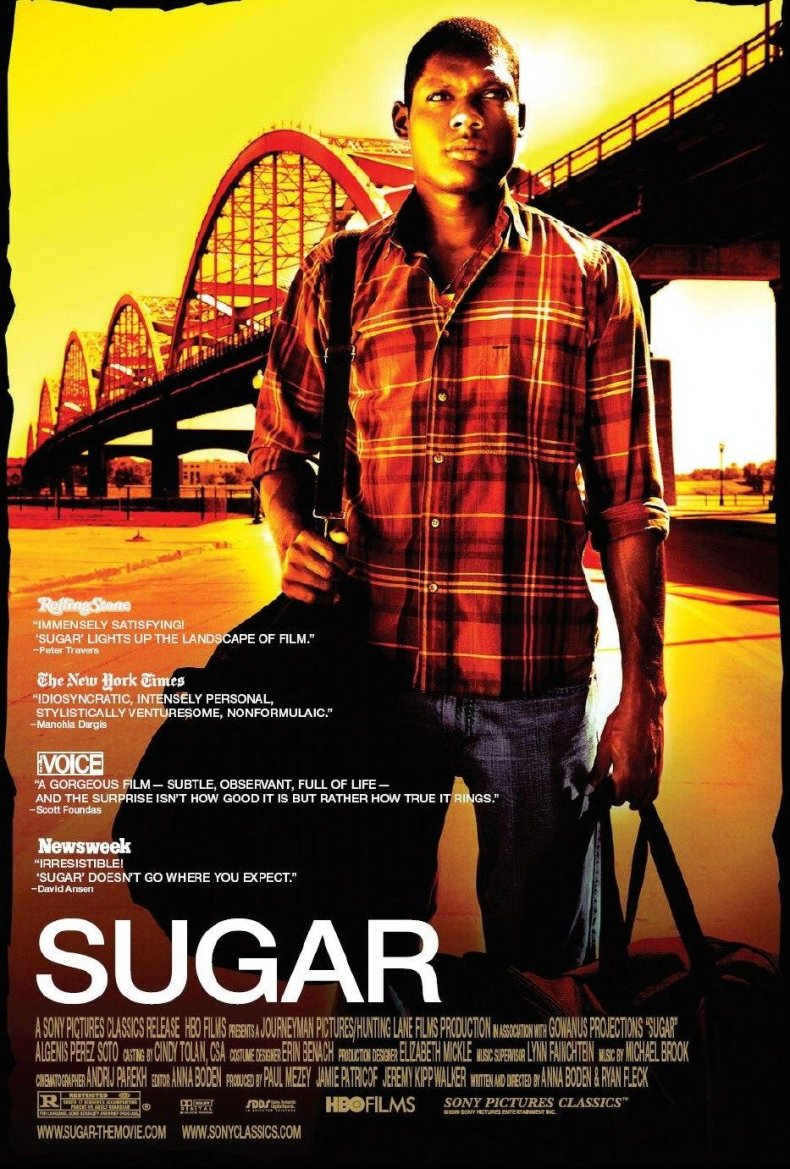 This movie follows the story of a Dominican pitcher, known as Sugar, struggling to make it to the baseball leagues and pull himself and his family out of poverty.
Rotten Tomatoes' critical consensus states: "Sugar is an exceptionally-crafted film—part sports flick, part immigrant tale—with touching and poignant drama highlighted by splendid performances."
Stream on Starz
24. Maiden
2018 ‧ Documentary/Sport ‧ 1h 37m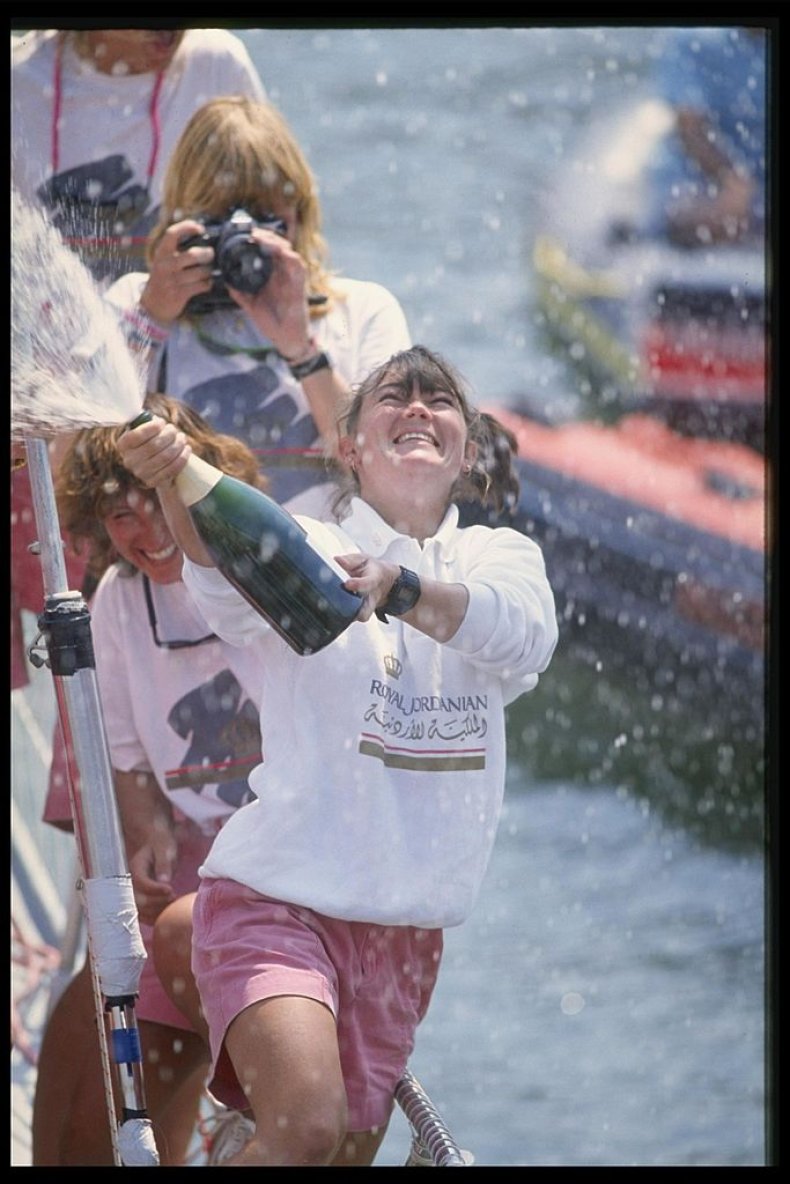 This is the true story of a young woman who in 1989 rises to become the skipper of the first-ever all-female crew to enter the Whitbread Round the World Race.
Rotten Tomatoes' critical consensus states: "Enthralling viewing even for audiences with little to no knowledge of or interest in sailing, Maiden pays powerful tribute to a true pioneer."
23. Wrestle
2018 ‧ Documentary/Sport ‧ 1h 36m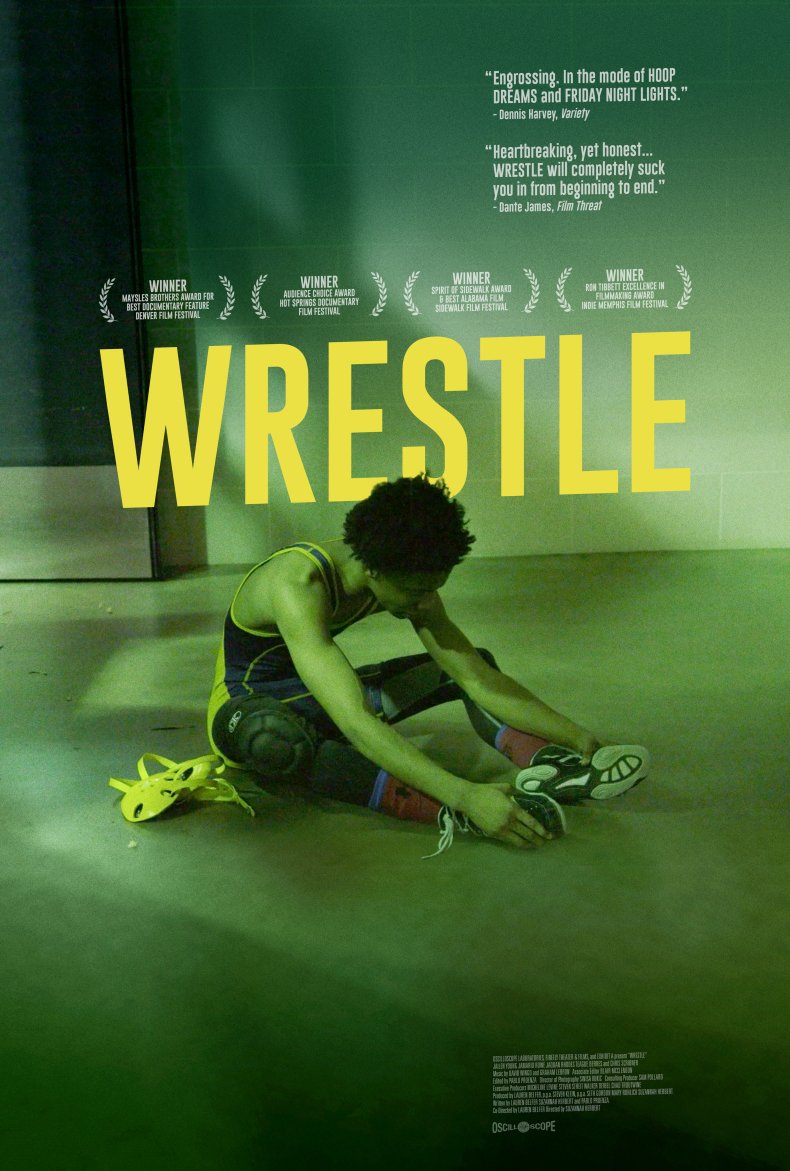 Four young men and their trainer attempt to overcome obstacles as they try and win the Alabama state wrestling championship.
Kenneth Turan of the Los Angeles Times wrote: "One reason Wrestle is so effective is that director Herbert and cinematographer Sinisa Kukic made the decision to move to Huntsville for the duration of the shoot."
22. Creed
2015 ‧ Sport/Drama ‧ 2h 13m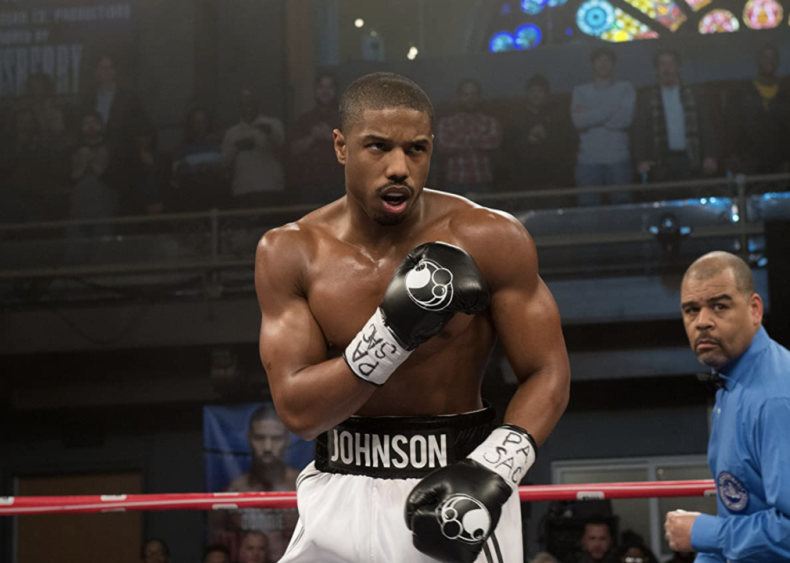 The franchise returns when former World Heavyweight Champion Rocky Balboa starts training Adonis Johnson, the son of his late friend and former rival Apollo Creed.
Rotten Tomatoes' critical consensus states: "Creed brings the Rocky franchise off the mat for a surprisingly effective seventh round that extends the boxer's saga in interesting new directions while staying true to its classic predecessors' roots."
21. The Happiest Day in the Life of Olli Mäki
2016 ‧ Drama/Sport ‧ 1h 32m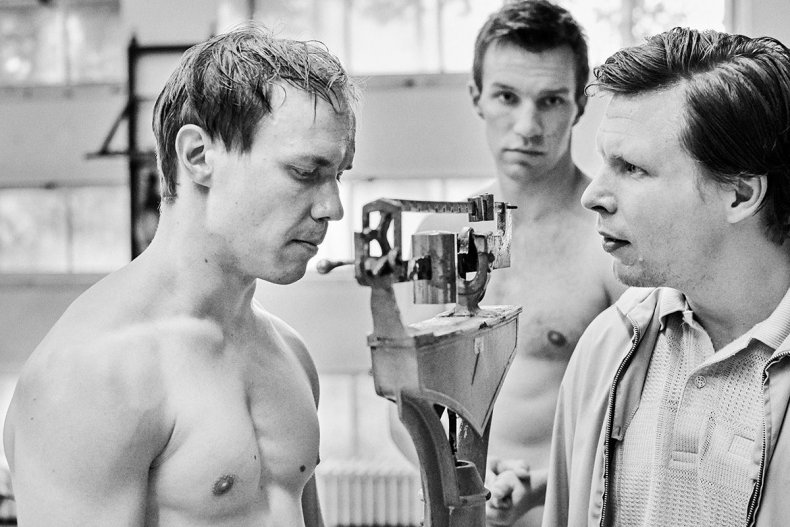 This movie documents the incredible story of Finnish boxer Olli Mäki, who had a shot at the 1962 World Featherweight title.
David Rooney of The Hollywood Reporter praised the sports movie as "a small marvel of impeccable craftsmanship."
20. Tyson
2008 ‧ Documentary/True crime ‧ 1h 30m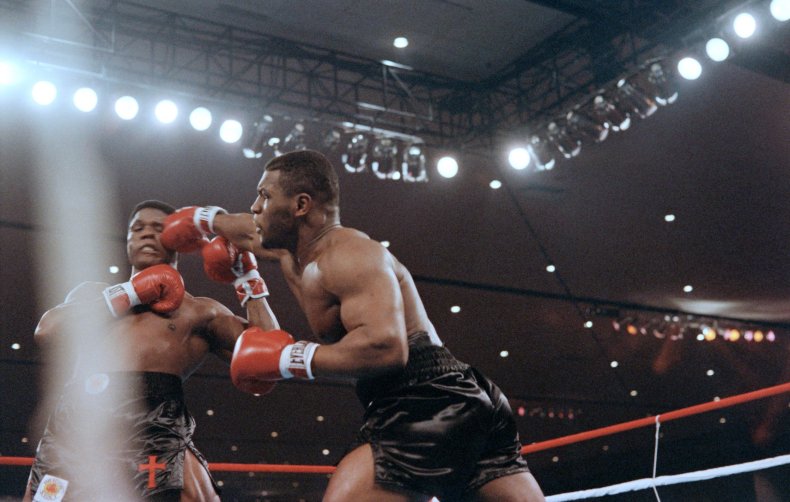 From his tough early years to being awarded the "Heavyweight Champion of the World" title, this documentary recounts the extraordinary tale of boxing legend Mike Tyson.
A.O. Scott wrote in The New York Times: "Because it restricts itself to Mr Tyson's point of view, [it] offers a rare and vivid study in the complexity of a single suffering, raging soul. It is not an entirely trustworthy movie, but it does feel profoundly honest."
19. Red Army
2014 ‧ Documentary/History ‧ 1h 25m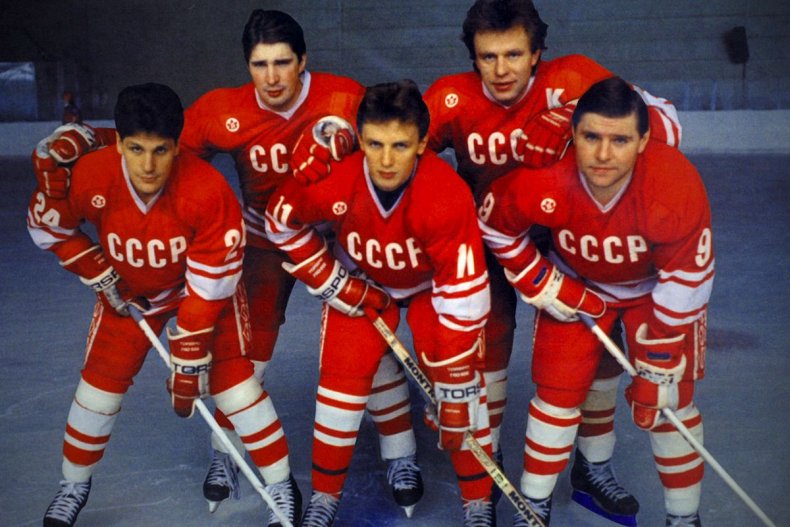 The story of the Soviet Union's famed Red Army hockey team is told through its players' first-person perspective.
Rotten Tomatoes' critical consensus states: "Fun and fascinating, Red Army delivers absorbing documentary drama for hockey fans and sports novices alike."
18. The King of Kong
2007 ‧ Documentary/Sport ‧ 1h 19m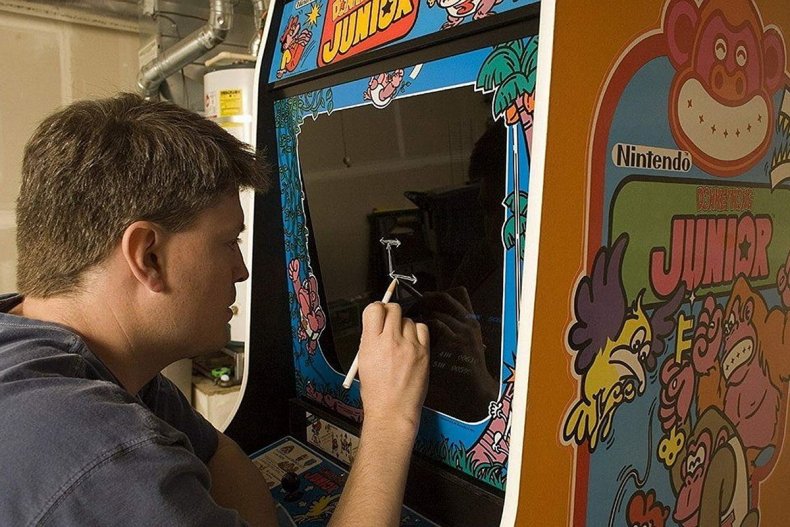 This movie documents an attempt to beat a Donkey Kong record that has stood for almost a quarter of a century.
Rotten Tomatoes' critical consensus states: "The King of Kong is funny and compelling with more than a few poignant insights into human behavior. Director Seth Gordon presents the dueling King Kong players in all their obsessive complexity and with perfectly al dente observations."
17. Paranoid Park
2007 ‧ Drama/Thriller ‧ 1h 25m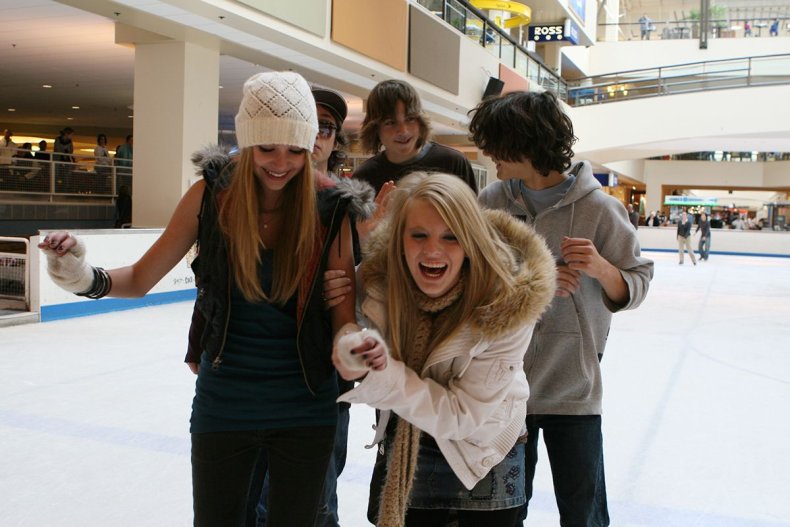 A teen skateboarder's life begins to fall apart after he is involved in a security guard's accidental death.
Rotten Tomatoes' critical consensus states: "Director Gus Van Sant once again superbly captures the ins and outs of teenage life in Paranoid Park, a quietly devastating portrait of a young man living with guilt and anxiety."
16. When We Were Kings
1996 ‧ Documentary/Sport ‧ 1h 29m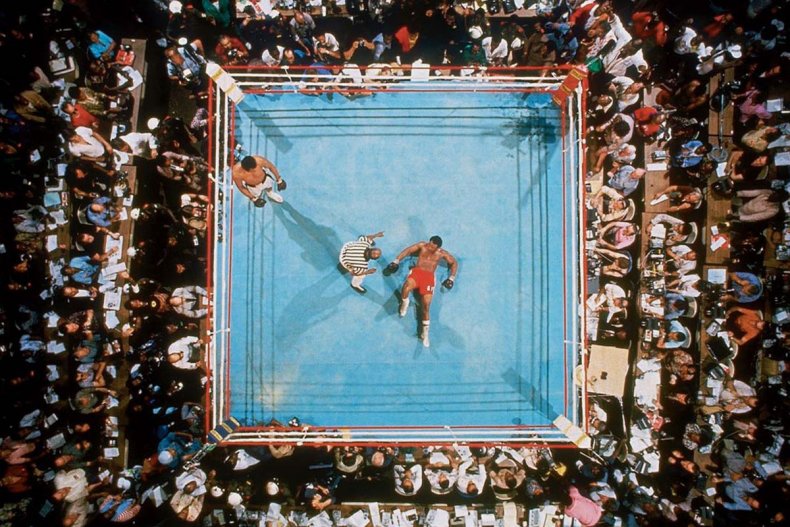 This documents the 1974 heavyweight championship bout between champion George Foreman and underdog challenger Muhammad Ali, dubbed "The Rumble in the Jungle."
Rotten Tomatoes' critical consensus states: "An engrossing documentary that's as much about a time and a place as it is about a fight."
Stream on Fubo
15. Horse Feathers
1932 ‧ Comedy/Musical ‧ 1h 8m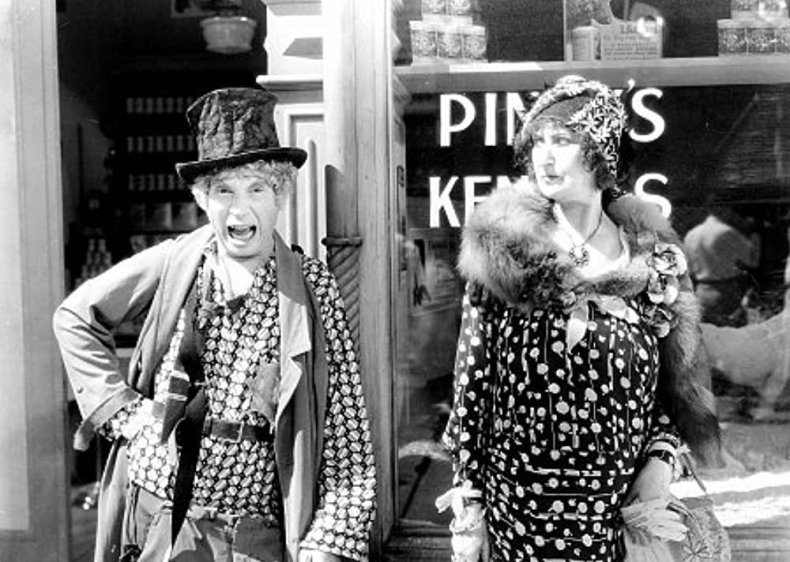 A university' new president accidentally hires two incompetent people to help his school win the big football game against their bitter rivals.
Mordaunt Hall of The New York Times wrote in a contemporaneous review the Marx Bros. movie "aroused riotous laughter from those who packed the theatre" on the movie's opening night.
14. Northern Light
2013 ‧ Sport/Documentary ‧ 1h 45m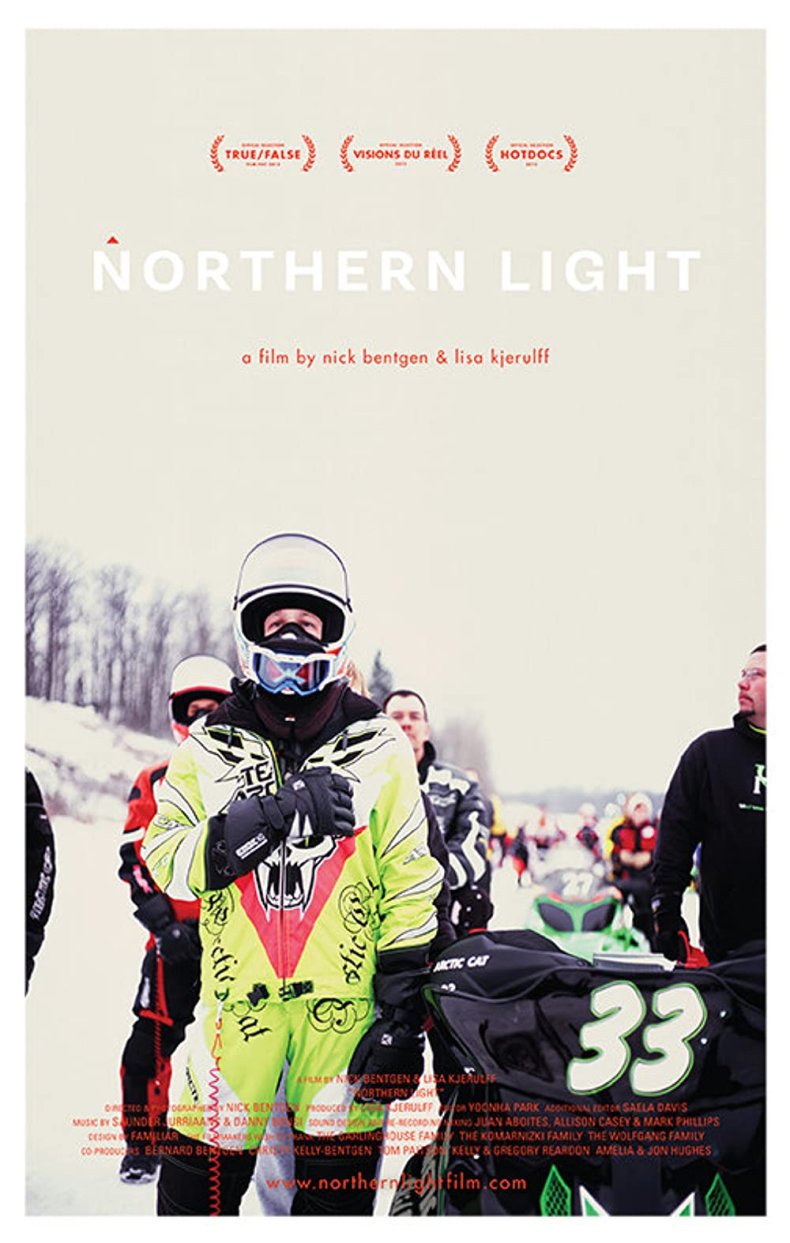 A small town's annual snowmobile race frames this documentary exploring the modern-day American working class.
Wes Greene of Slant Magazine writes: "The film has an atmosphere of endless experimentation, which compliments the constant revision the subjects apply to their lives in the wake of their economic insecurity."
13. The Bad News Bears
1976 ‧ Sport/Comedy ‧ 1h 42m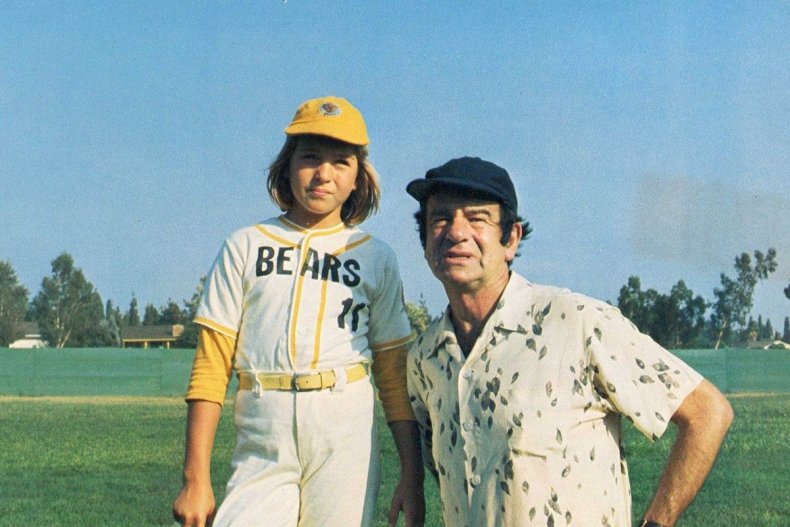 An aging failed former minor leaguer manager trains a team of misfits in a highly competitive California little league.
Rotten Tomatoes' critical consensus states: "The Bad News Bears is rude, profane, and cynical, but shot through with honest, unforced humor, and held together by a deft, understated performance from Walter Matthau."
Stream on Fubo
12. Lagaan: Once Upon a Time in India
2001 ‧ Musical/Romance ‧ 3h 45m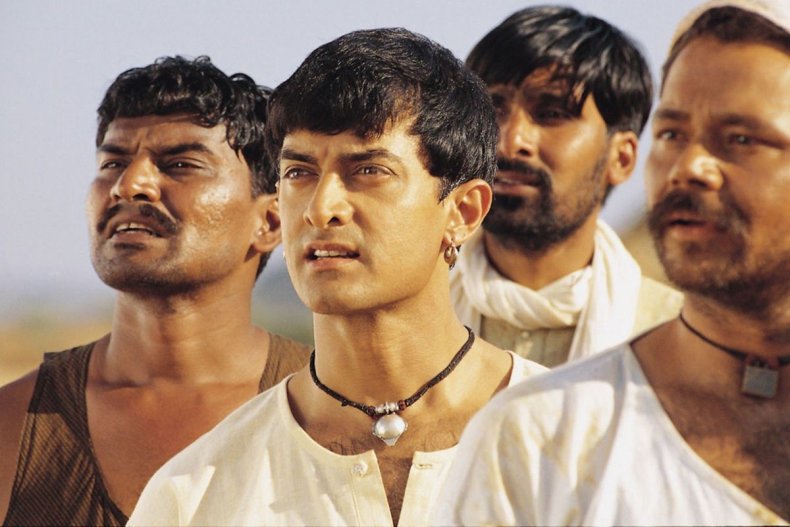 Villagers in Victorian India bet their future on a game of cricket against their brutal British rulers.
Rotten Tomatoes' critical consensus states: "Lagaan is lavish, rousing entertainment in the old-fashioned tradition of Hollywood musicals."
11. The Black Stallion
1979 ‧ Family/Adventure ‧ 1h 58m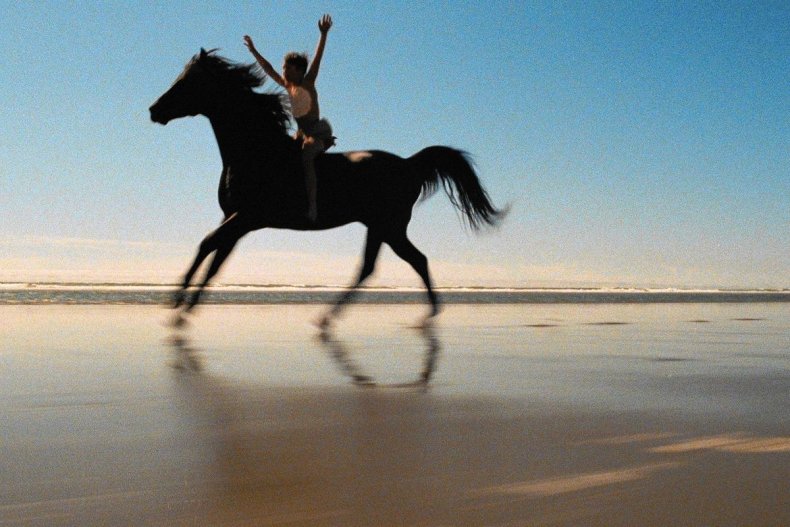 A young boy encounters a horse on a deserted island and bonds with him, later training him to race.
Movie critic Roger Ebert, wrote: "The first half of The Black Stallion is so gloriously breathtaking that the second half, the half with all the conventional excitement, seems merely routine."
10. Offside
2006 ‧ Drama/Sport ‧ 1h 33m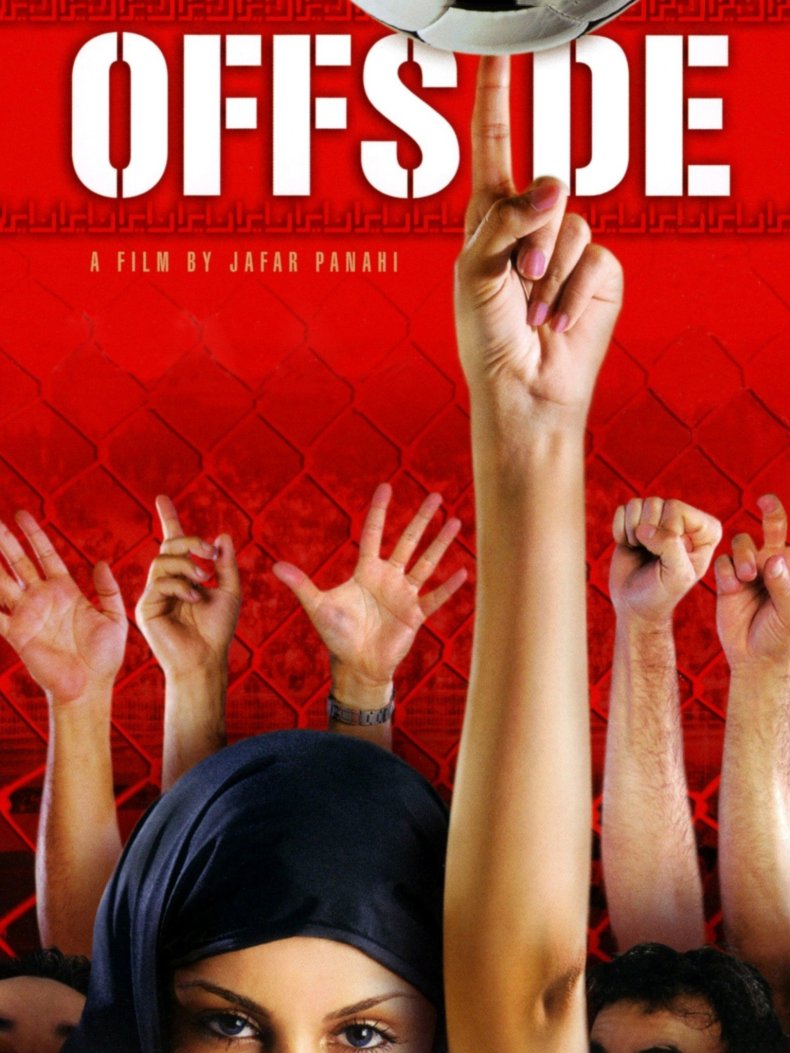 This Iranian film documents the routine struggles of female sports fans living in a country where they are excluded from entering stadiums.
Rotten Tomatoes' critical consensus states: "A spirited film that explores gender politics with comedy, intelligence, and a variety of interesting characters."
9. Million Dollar Baby
2004 ‧ Sport/Drama ‧ 2h 13m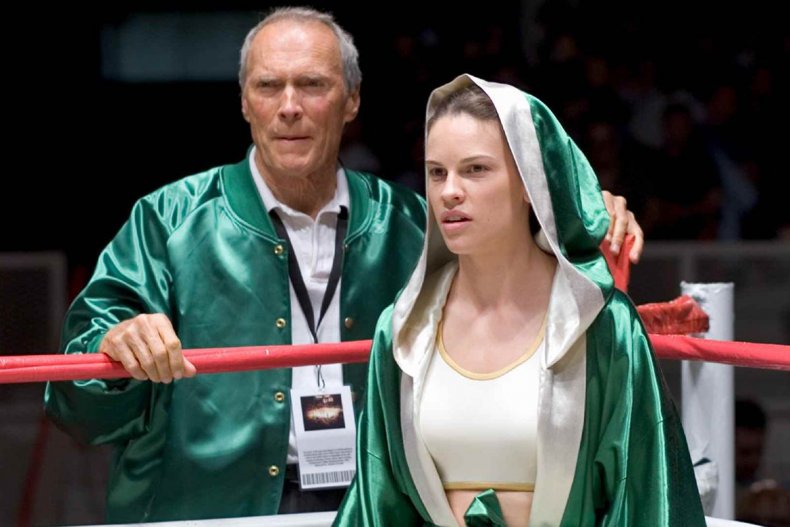 An aspiring and talented female boxer trains with a cantankerous coach in a bid to become a professional.
Rotten Tomatoes' critical consensus states: "Clint Eastwood's assured direction—combined with knockout performances from Hilary Swank and Morgan Freeman—help Million Dollar Baby to transcend its clichés, and the result is deeply heartfelt and moving."
8. Murderball
2005 ‧ Documentary/Sport ‧ 1h 28m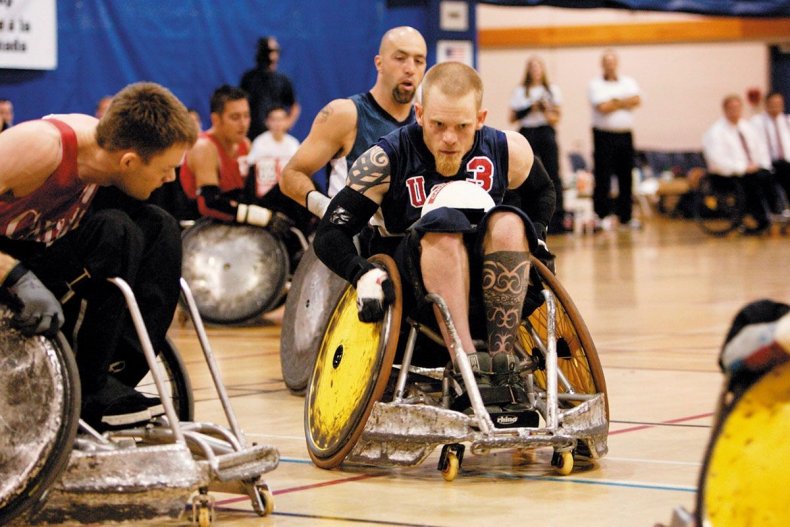 Quadriplegics playing in the notoriously brutal full-contact wheelchair rugby are followed as they participate at the Athens Paralympic Games.
Movie critic Roger Ebert, wrote: "This is one of those rare docs, like Hoop Dreams, where life provides a better ending than the filmmakers could have hoped for."
Stream on Fubo
7. Fat City
1972 ‧ Drama/Sport ‧ 1h 40m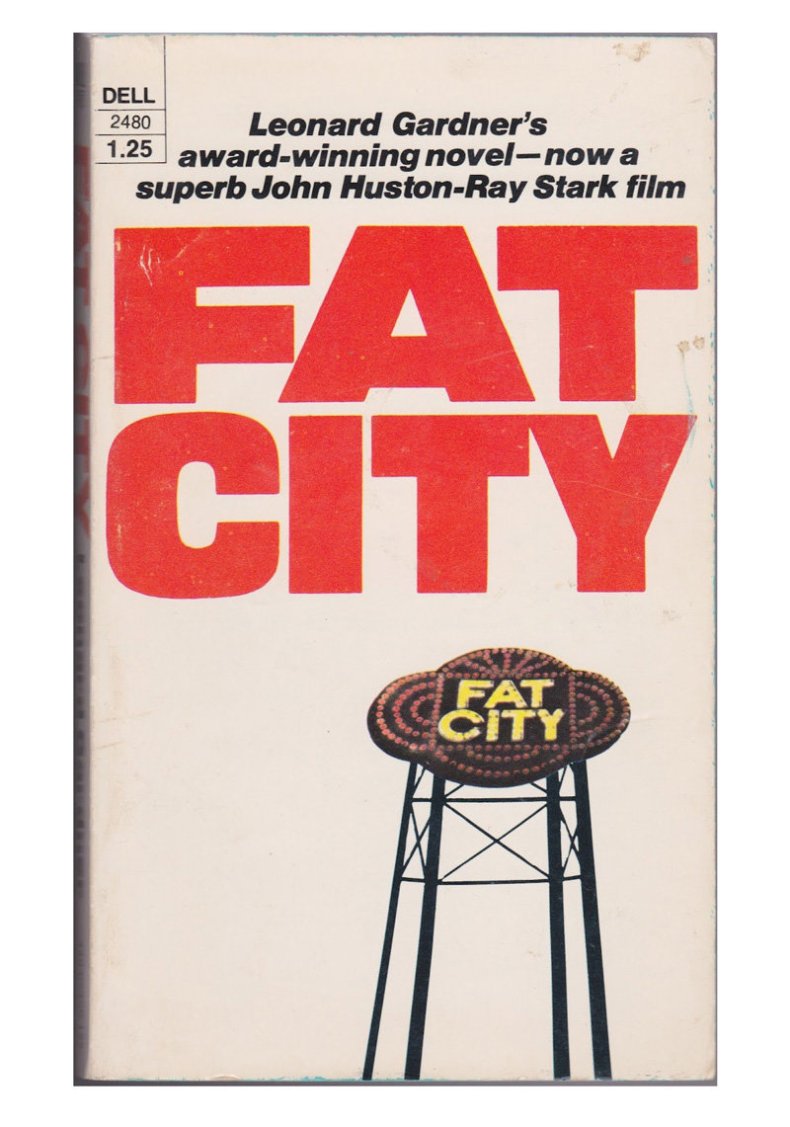 A pair of professional boxers, come to blows when their careers each begin to diverge.
Rotten Tomatoes' critical consensus states: "Fat City is a bleak, mordant, slice of life boxing drama that doesn't pull its punches."
6. Raging Bull
1980 ‧ Sport/Drama ‧ 2h 9m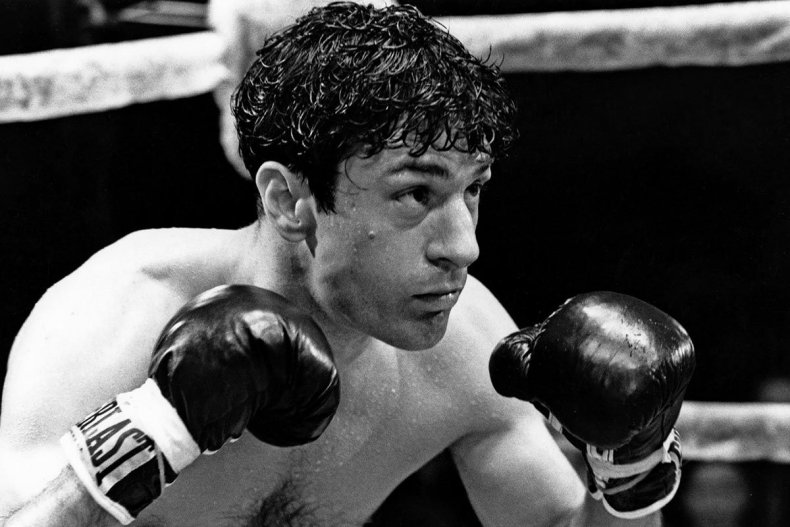 A middleweight with a turbulent personal life rises through the ranks to earn his first shot at a boxing title.
Rotten Tomatoes' critical consensus states: "Arguably Martin Scorsese's and Robert De Niro's finest film, Raging Bull is often painful to watch, but it's a searing, powerful work about an unsympathetic hero."
5. Downhill Racer
1969 ‧ Sport/Drama ‧ 1h 41m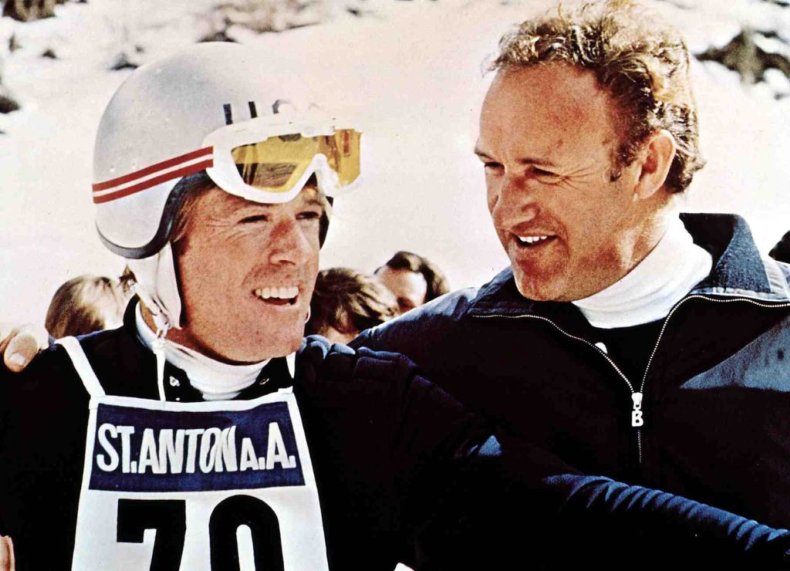 A cocky newcomer joins the U.S. ski team as a downhill racer and quickly discovers his personality clashes with the squad's coach.
Rotten Tomatoes' critical consensus states: "Downhill Racer plunges the viewer thrillingly into the action of the sport—and continues to hold the attention as a thoughtful drama."
Stream on Fubo
4. The Hustler
1961 ‧ Drama/Sport ‧ 2h 15m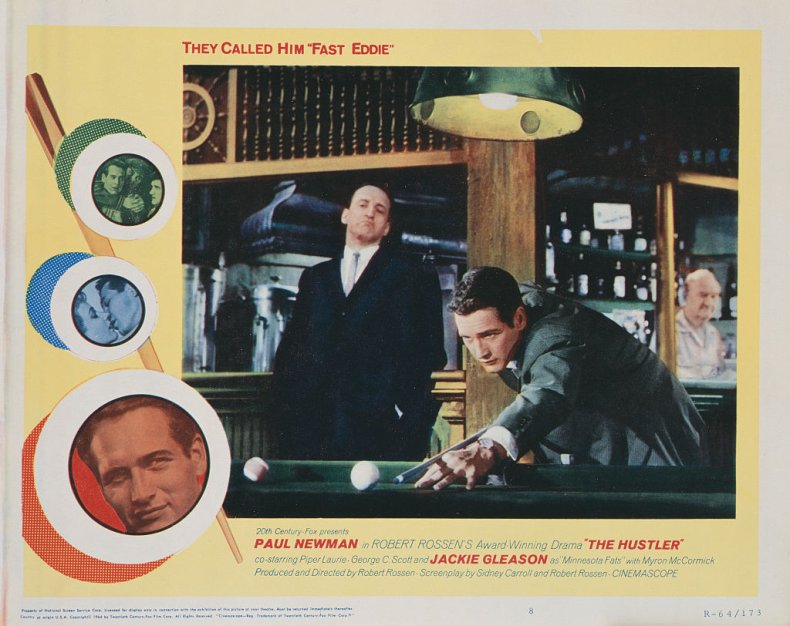 An over-confident, up-and-coming pool player challenges a legendary champion in a single high-stakes match.
Rotten Tomatoes' critical consensus states: "Paul Newman and Jackie Gleason give iconic performances in this dark, morally complex tale of redemption."
Stream on Hulu
3. Over The Limit
2017 ‧ Documentary ‧ 1h 14m
This sports movie presents a year in the life of world-leading rhythmic gymnast Margarita Mamun, a Russian athlete .
Movie critic Guy Lodge of Variety praised the film, writing: "To call it the Black Swan of sports documentaries only partly conveys the intensity of this mesmerizing portrait of rhythmic gymnast Margarita Mamun."
2. Breaking Away
1979 ‧ Romance/Sport ‧ 1h 41m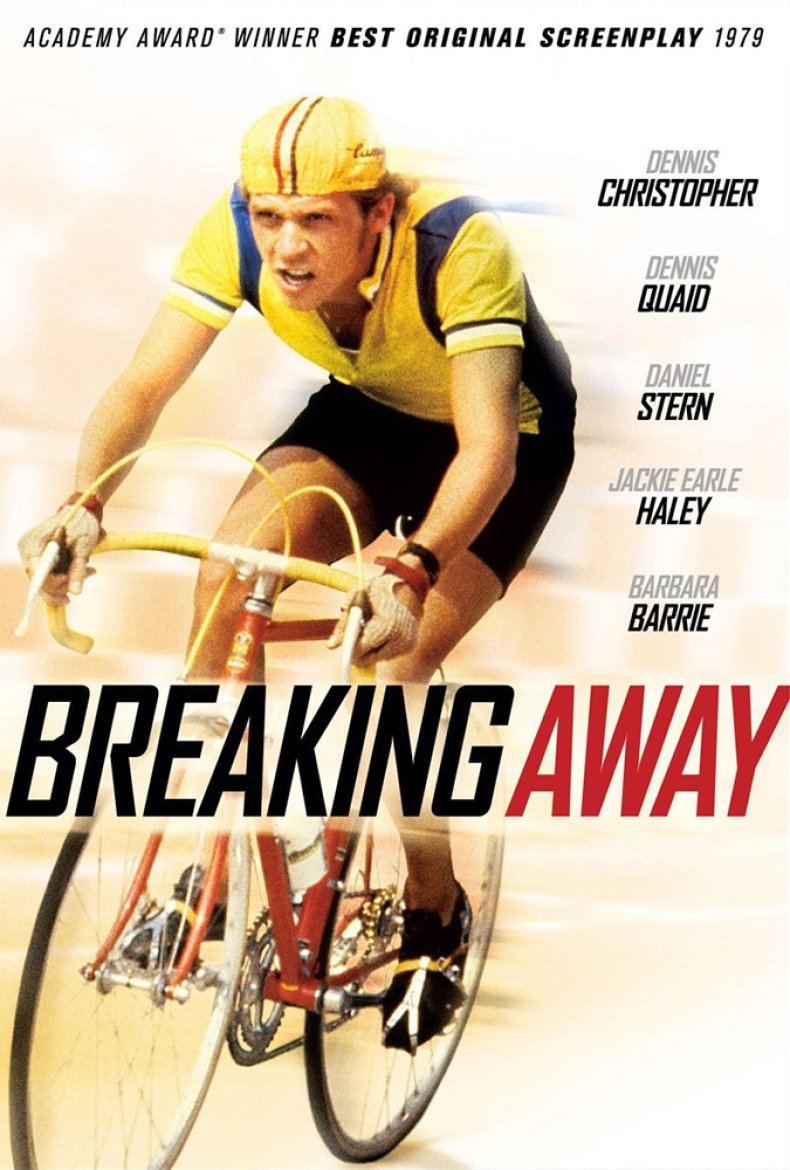 A small-town boy with an obsession for the Italian cycling team vies for the affections of a college girl.
Rotten Tomatoes' critical consensus states: "At once a touching, funny coming-of-age story and a compelling sports film, Breaking Away is a delightful treat."
1. Hoop Dreams
1994 ‧ Documentary/Sport ‧ 2h 55m
A pair of inner-city teenager boys are filmed over five years as they navigate the competitive world of scholastic basketball while overcoming the intense pressures of family life and the realities of their Chicago streets.
Rotten Tomatoes' critical consensus states: "One of the most critically acclaimed documentaries of all time, Hoop Dreams is a rich, complex, heartbreaking, and ultimately deeply rewarding film that uses high school hoops as a jumping-off point to explore issues of race, class, and education in modern America."
Stream on Fubo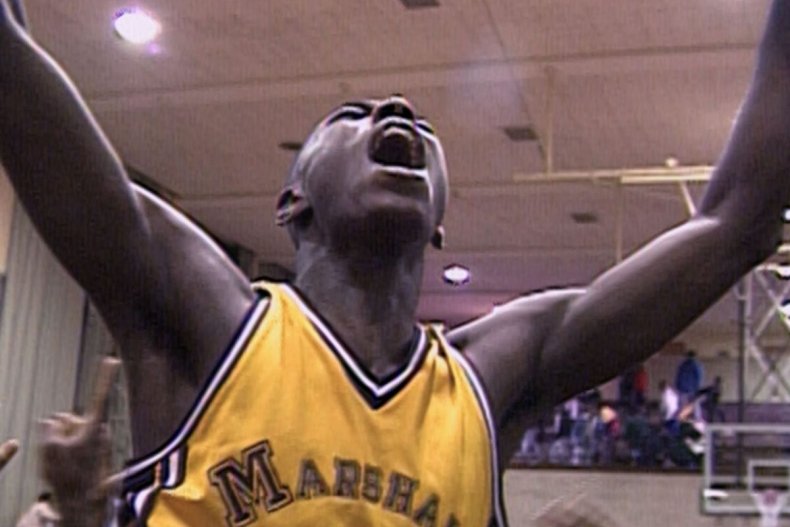 Update 08/05/21, 5:44 a.m. ET: This article has been updated to include more details about Josh Wilson's work.