Best 'Stranger Things' Fan Reactions, Spoiler Memes After Season 3 Release
Stranger Things Season 3 returned on Thursday with eight new episodes and a series of emotional moments, ready for fan reactions and of course, memes. Twitter flooded with viewer comments Thursday afternoon and Friday after more than a handful of viewers plowed through the new season in one day.
Many of the memes can be considered spoilers because of their comments on twists in the show's later episodes, so if you're still watching, you may want to stop reading now. Here are some of the best memes and reactions to Season 3, and what could lie ahead for the kids and adults of Hawkins, Indiana.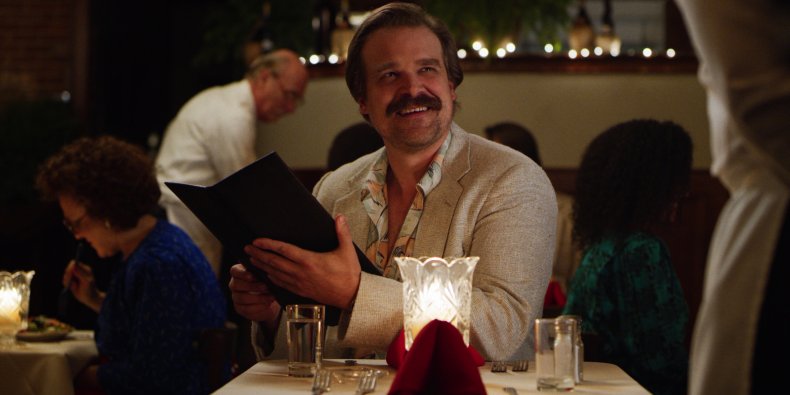 The Duet
One of the season's biggest surprises may have been the NeverendingStory duet between Dustin and Susie. Fans of the show were quick to make a meme of the moment, which added a childlike relationship factor to a more-than-serious situation.
Some memes poked fun at the duet in general, while many pointed to Joyce and Hopper's reaction, as they tried to crack the safe in a dire situation.
Others pointed at Susie for the deaths of some of the series' leading characters, all because of the time here necessary duet took in the ultimate fight to save Hawkins.
Alexi and Hopper
A handful of memes also focused on the relationship between Alexi and Hopper, which was frustrating and funny all at once. Viewers seemed to latch on to Alexi as a wholesome character, and mourned his loss, along with Hopper's final fate.
Some of the memes joked about the pair's back and forth on the cherry slurpee Alexi wanted.
Hopper and Eleven
From the ultra-emotional letter Hopper wrote Eleven, to leaving the door open three inches, memes about the show's father-daughter relationship ranged from funny to devastating.
A fourth season of Stranger Things is planned, though it has not yet been renewed by Netflix. The series first aired in 2016.