Best Super Bowl Halftime Shows Ahead of 2019 Performance By Maroon 5
It takes a special artist to complete a successful, Super Bowl halftime show. From flashy stages and entire dance teams to a relatable, widely known set list of pop-culture anthems, the performers that have impressed in years past have made history. Others who have dropped the ball have not been forgotten.
In preparation for the 2019 Super Bowl, here are some of the most memorable halftime performances, celebrated for being entertaining and impressive, in no particular order.
Prince (2007)
Prince took the Super Bowl stage in 2007 and performed in a downpour. The treacherous weather didn't stop the superstar from acing the set, which included "Purple Rain" in the storm as well as hits like "Proud Mary" and covered "Best Of You" by The Foo Fighters. It's widely regarded as one of the best Super Bowl shows of all time given the seamless entertainment despite the unpredictable weather.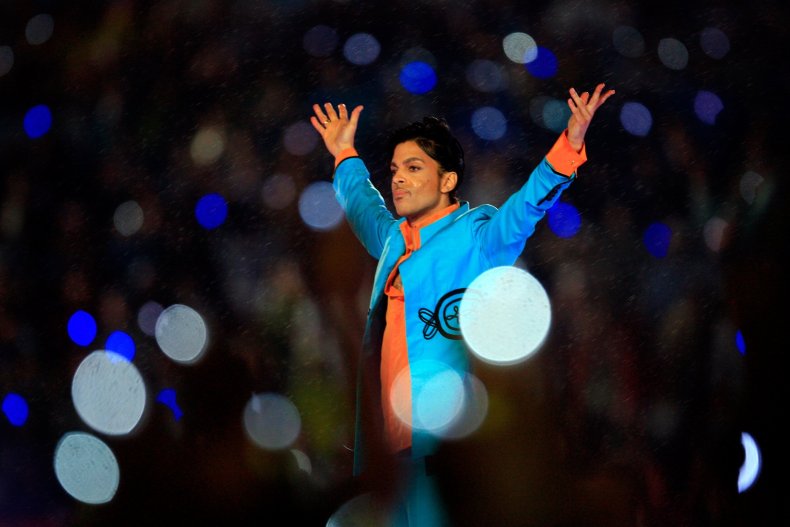 Michael Jackson (1993)
Some claim Michael Jackson defined the modern Super Bowl halftime experience. His 1993 performance was larger than life and solidified the celebrity aspect accessible in such a major sporting event. Jackson opened his set with a silent two minutes and went on to perform his biggest hits.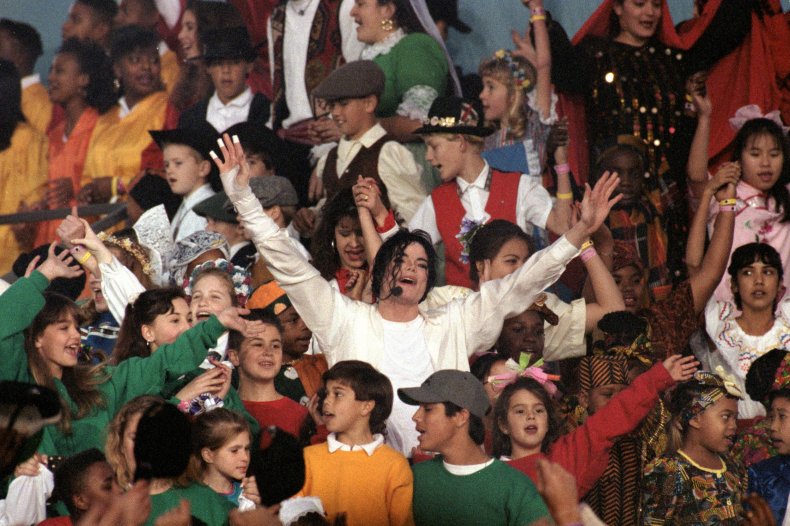 Bruce Springsteen (2009)
Bruce Springsteen and The E Street Band took the 2009 stage with a set of hit songs, a recent album release and a never-forgotten crotch shot. Springsteen had just released album Working On A Dream five days prior, and viewed the set as a promotional opportunity, he told reporters according to Rolling Stone. Later in the set, Springsteen slid on his knees across the stage, directly into a TV camera.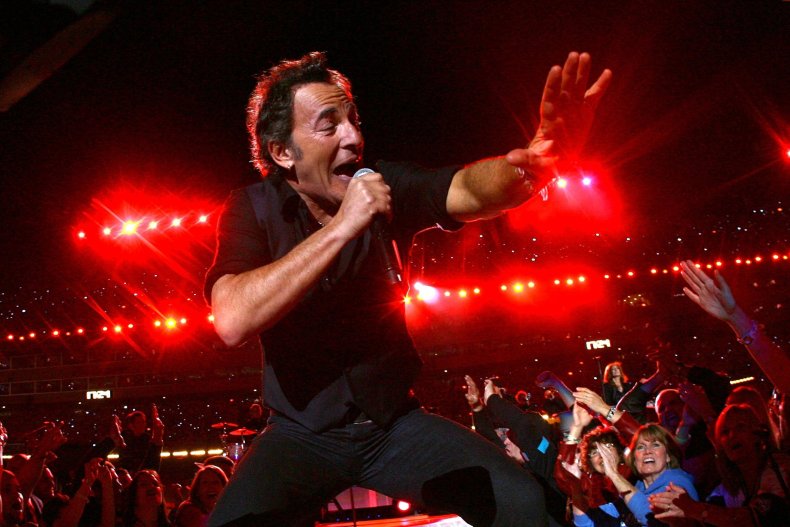 Aerosmith with Britney Spears (2001)
In the height of bubblegum pop and boy bands, an unlikely group of incredibly successful musicians came together. Aerosmith, Britney Spears, NSYNC, Mary J. Blige and Nelly. At the time, NSYNC member Justin Timberlake and Spears were the nation's power couple, making it a pop-culture fueled spectacle. The ultra-famous celebrities joined Aerosmith in singing "Walk This Way (You Gotta Move)."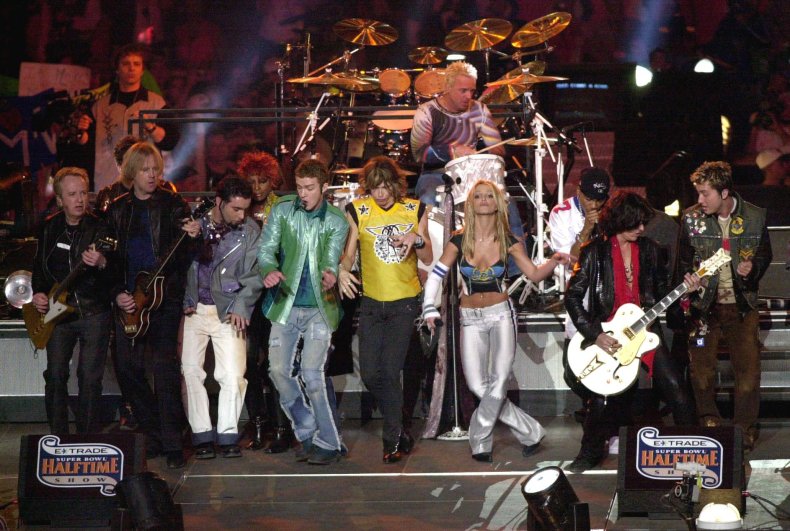 Lady Gaga (2017)
Lady Gaga, as one of the more successful recent acts, played a series of her hit songs at the 2017 Super Bowl sans featured acts. As a solo performer, the time was dedicated to Gaga's musicality and dance moves, including a dramatically soaring over the crowd. At the end of her set, Gaga jumped off a set of stairs while catching a football.