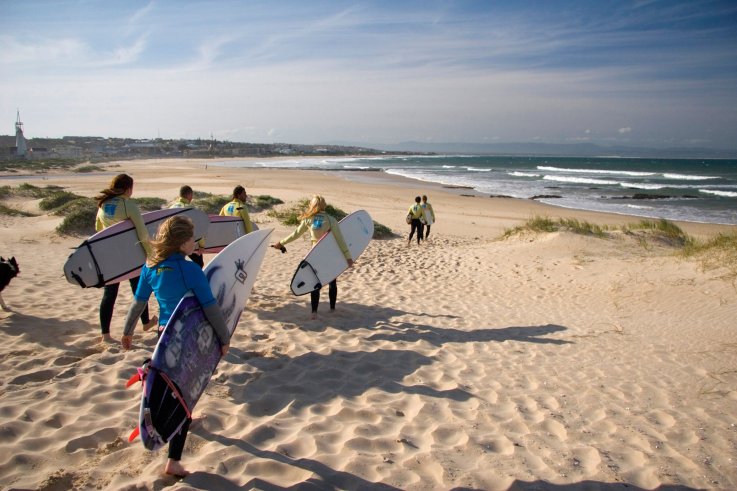 Surfer Alex Wade tailors his family vacations around surfing. Addicted to the high-adrenaline, fast-paced sport, he is the ideal guide to the best places to ride the waves.
[RELATED: A Seasoned Surfer's Guide to The World's Best Spots to Hang Ten]
Wade describes surfing as the ultimate thrill—one that has held him captive for 32 years. Surfing that first wave, he says, is an unforgettable experience.
Even if you find yourself a little unsteady on your feet, it is well worth visiting one of these surfers' paradises. Each offers beautiful beaches and the chance to observe the surfing masters at work.