The Best Tech Gifts Under $50, $100, $250 and Over $250

Best Gifts Under $50
Finding the right gift for someone while staying on a budget can be difficult. But if your budget is only $50, there are plenty of gifts to pick up this holiday season. Here are some suggestions, all under $50.
Newsweek has affiliate partnerships. If you make a purchase using our links, we may earn a share of the sale.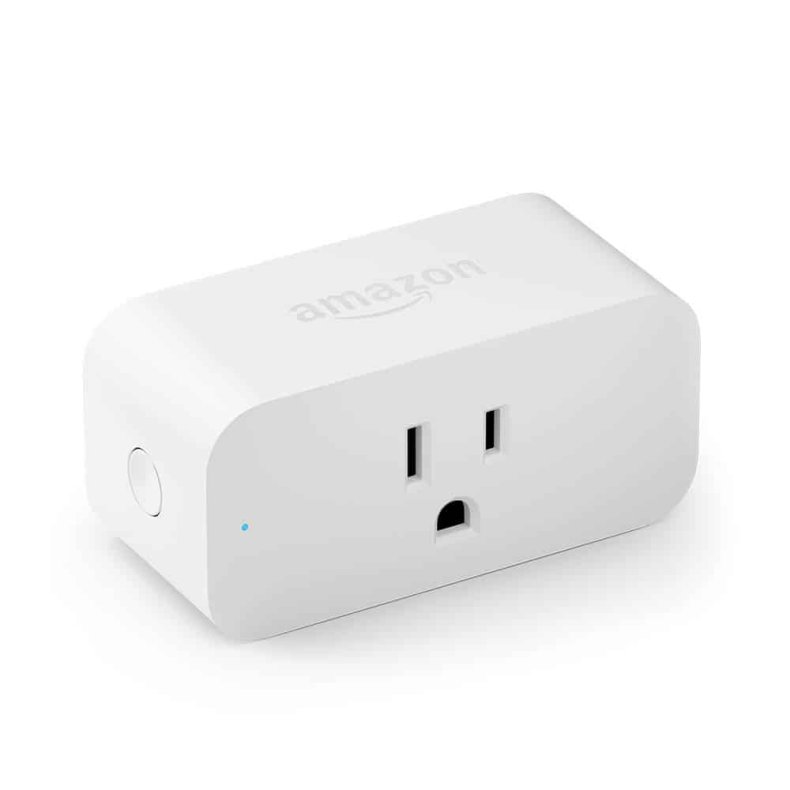 Amazon Smart Plug
The Amazon Smart Plug is an inexpensive product that can make virtually any "dumb" appliance in your home smart. You can control when your lamp turns on or off, as well as set a schedule for it. This also works for other appliances like a coffee maker or microwave. We picked this one over the thousands of other smart plugs on the market because of how easy it is to set up. Alexa will walk you through the entire process, using your voice commands.
Roku Premiere
With the Roku Premiere, you'll be able to watch your favorite Disney Plus movies and TV shows, as well as those from Netflix, Hulu, YouTube, Amazon Prime Video and much more. Roku has over half a million movies and TV shows available across all of the apps on its platforms. This particular model is inexpensive and tiny, but it still supports 4K and HDR streaming to give you the best possible picture.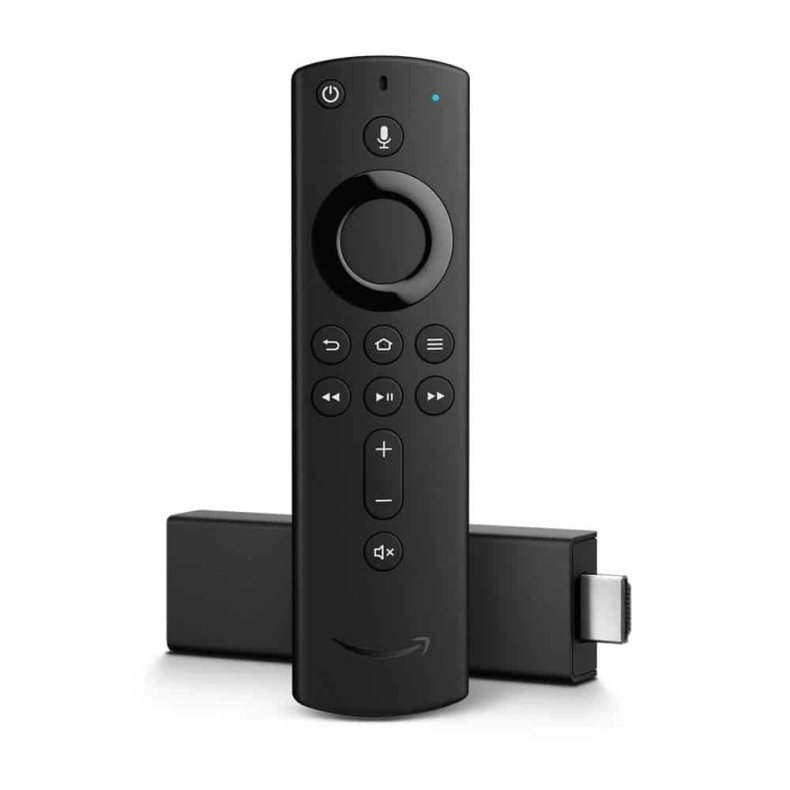 Amazon Fire TV Stick 4K
If Roku isn't quite your style, the Fire TV Stick 4K is also under $50. As its name implies, it is able to stream in 4K, and HDR streaming is also available. But if you don't have a 4K TV, you can save $10 and get the regular Fire TV Stick, which has 1,080-pixel streaming. The Fire TV Stick has many of the popular streaming services you'd expect, like Disney Plus, Netflix, YouTube and Amazon Prime Video. It also has Alexa built in, which allows you to control your smart home's devices using your voice.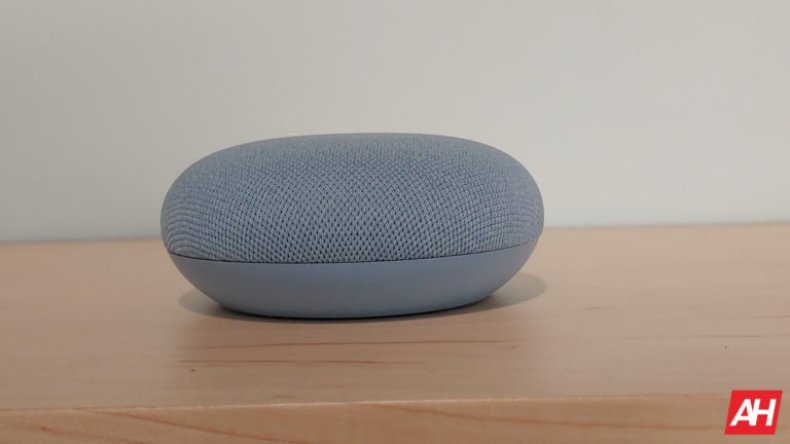 Google Nest Mini
Speaking of smart homes, this is the brand-new Nest Mini from Google. It's a tiny smart speaker with Google Assistant built in. This lets you ask Google anything (and we literally mean anything), as well as control your smart home's devices and, of course, play music, since it's a speaker after all.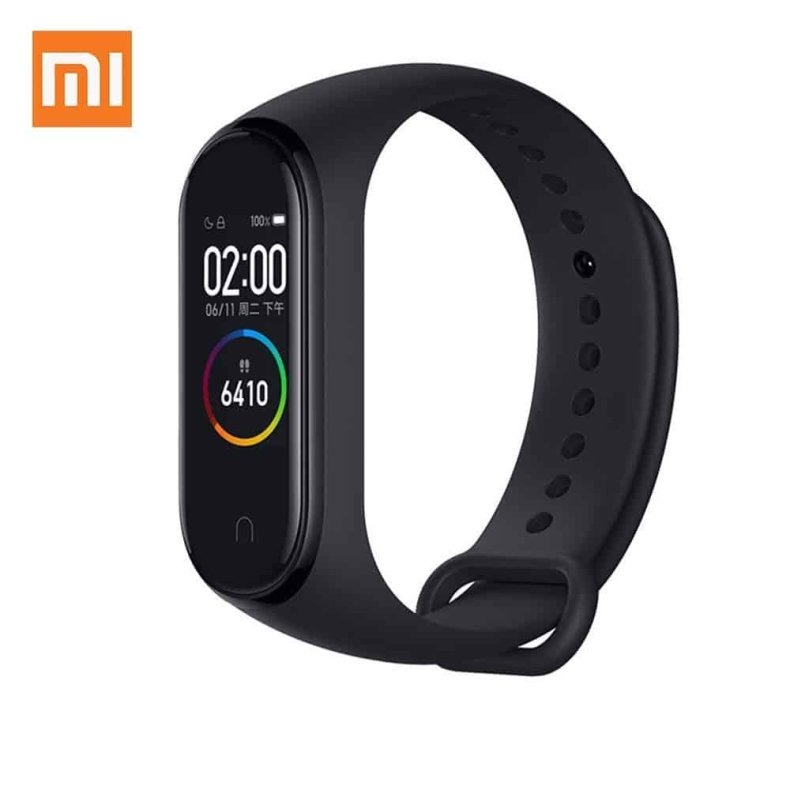 Xiaomi Mi Band 4
The Mi Band 4 is an inexpensive, but impressive, fitness tracker. For under $50, it does everything you can imagine, like tracking your daily activities, workouts and calories. And it has a pretty amazing battery life, with 20 days of usage before it needs a recharge. That addresses one of the main problems with smartwatches today: You need to charge them daily. But the Mi Band 4 goes above and beyond this, all while still offering a good-looking OLED display on the front.
Best Gifts Under $100
If you have $100 to get someone a holiday gift, you can find some incredible ones. It's surprising what $100 will get you in 2019. Here are some of the best for under that amount.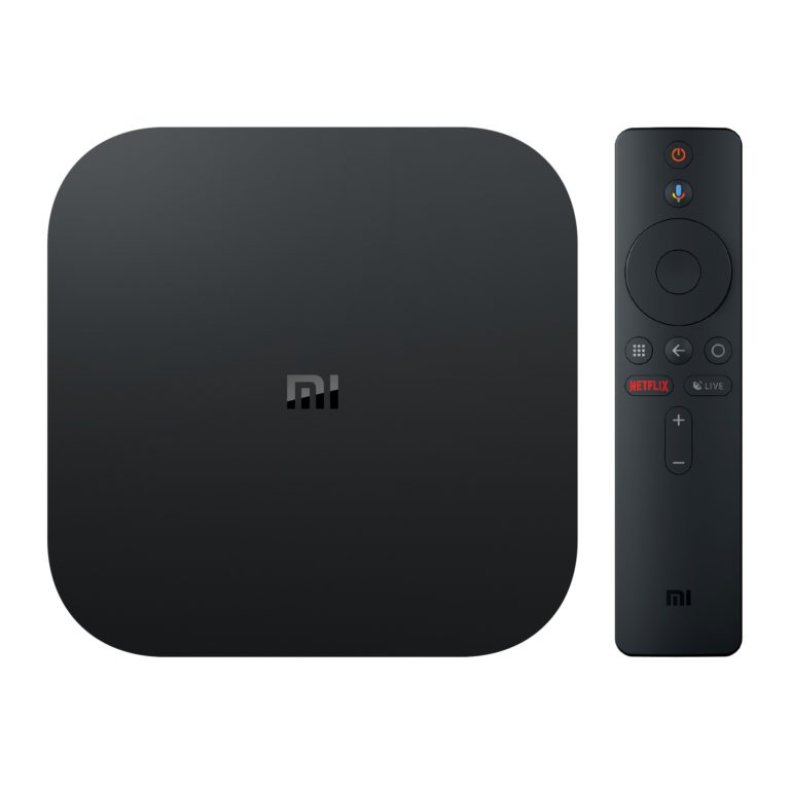 Xiaomi Mi Box S
Xiaomi is a Chinese company you may not have heard about, but it makes some incredible Android-powered products, like the Mi Box S. This product comes in at well under $100 and offers 4K and HDR streaming using the Android TV platform. On Android TV, you'll find most of your favorite streaming options, like YouTube, Hulu, Netflix and Amazon Prime Video, to name a few. Of course, Google Assistant is built in, so you can ask Google questions—and even control your smart home's devices—from the TV by using your voice.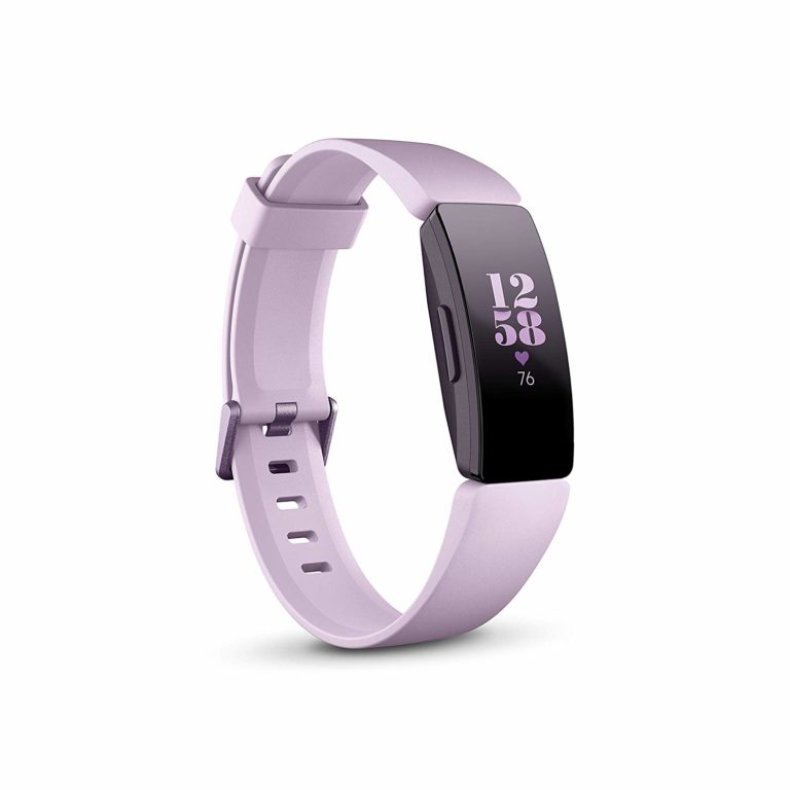 Fitbit Inspire HR
With the new year right around the corner, fitness and getting in shape are going to be on loads of minds during the holiday season. And the Fitbit Inspire HR is the perfect device to pick up. This version has a heart rate sensor (there is a version without one; both are under $100. With the Inspire HR, you can track your daily activities, calories burned and workouts. You can even take it in the pool since it can track swimming. It also brings some notifications to your wrist, like your calls and text messages.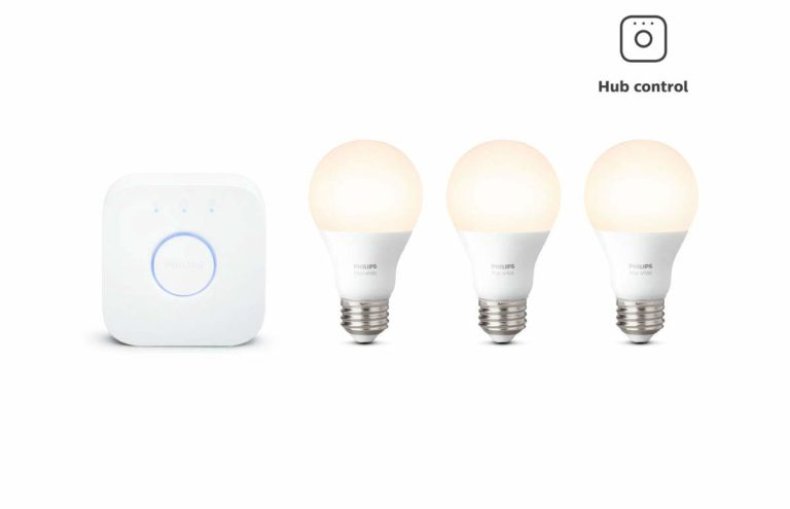 Philips Hue White 3-Bulb Starter Kit
This starter kit from Philips Hue has everything you need to get some smart lights into your home. It's a three-bulb set that comes with the Hue Bridge, a hub you're going to need to connect these bulbs to the internet. Hue bulbs work with Amazon Alexa, Google Assistant, Apple Siri and If This Then That (IFTTT) for voice control and automation. This particular starter kit has bulbs that are only in white, but there are other bulbs that are colored.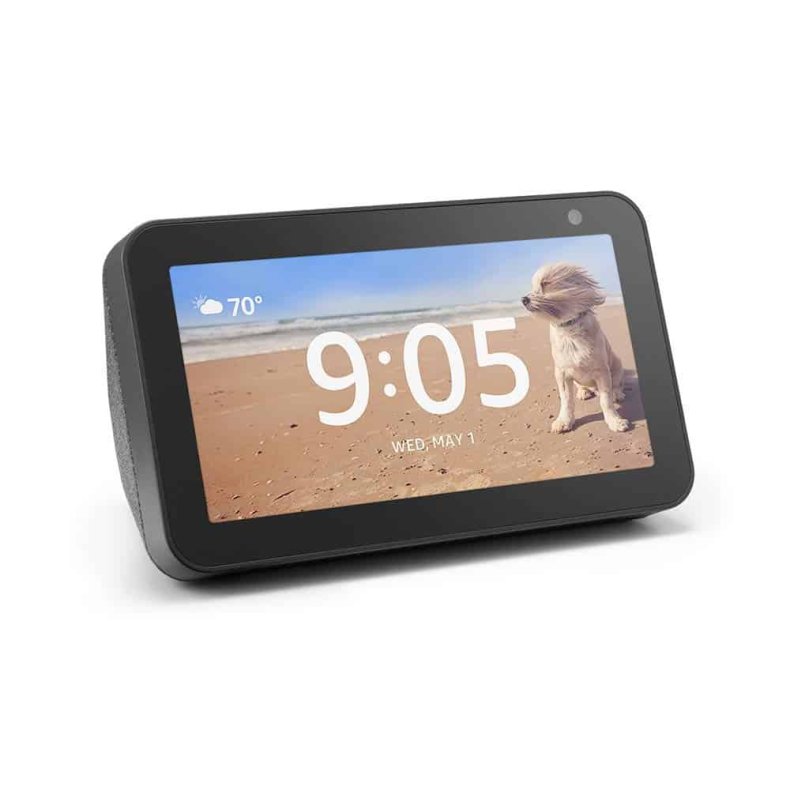 Amazon Echo Show 5
The Echo Show 5 is a 5-inch smart display device that has Amazon Alexa built in. Because it's small, you can put it someplace where you may not have enough room for a larger display device, like the 10-inch Echo Show. There is still a camera here, so placing it in your bedroom or bathroom may not be a good idea. With the Echo Show 5, you get Alexa's visual element, so you can see videos or the weather.
Best Gifts Under $250
If you've got a bit more cash to spend, you can find some great holiday gifts. For under $250, you can get a TV and a robot vacuum, among other gift ideas. Here are the best ones.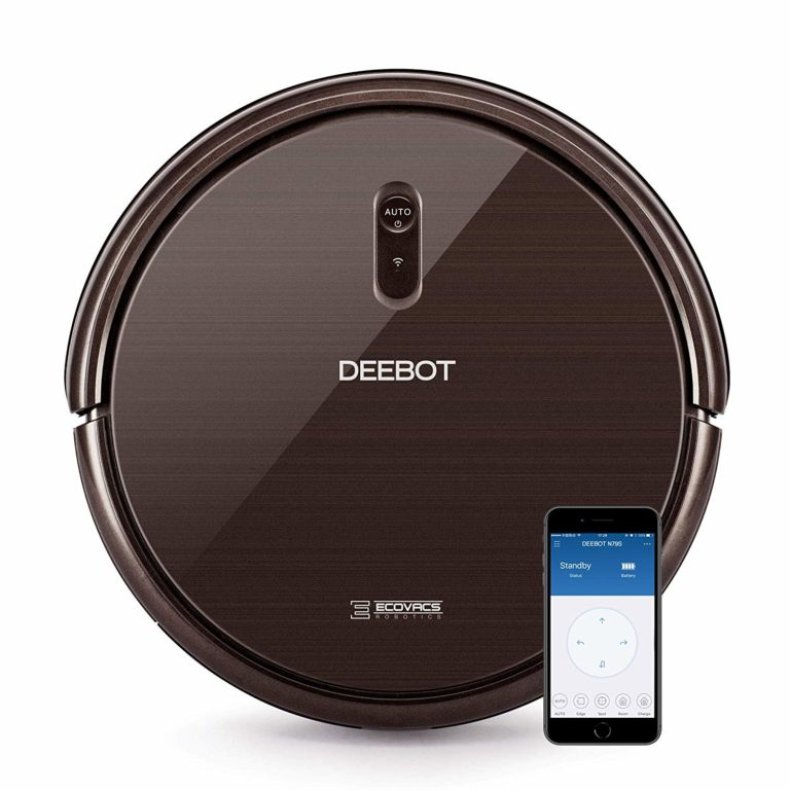 Ecovacs DEEBOT N79S
Ecovacs is another name you've likely never heard before. But the company makes some great, and inexpensive, robot vacuums. With the DEEBOT N79S, you're getting a robot vacuum that will pick up all of that pet hair in your home. It also works with Amazon Alexa and Google Assistant for voice control, and it has its own app for controlling it and setting up schedules.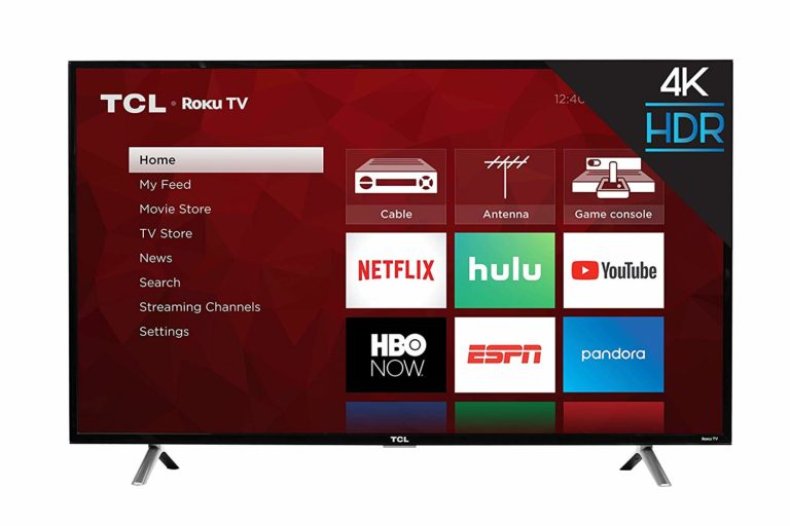 TCL 43-Inch 4K Roku TV
A couple of years ago, you would have been crazy to look for a 4K TV under $250. But in 2019 it's possible to find one, and you can get a really good one too. This is one of TCL's 4-Series Roku TVs, and it comes in a number of sizes. It runs on the Roku platform, so it's running software you are probably already familiar with. Popular services like ESPN Plus, HBO Now, YouTube and Amazon Prime Video are included.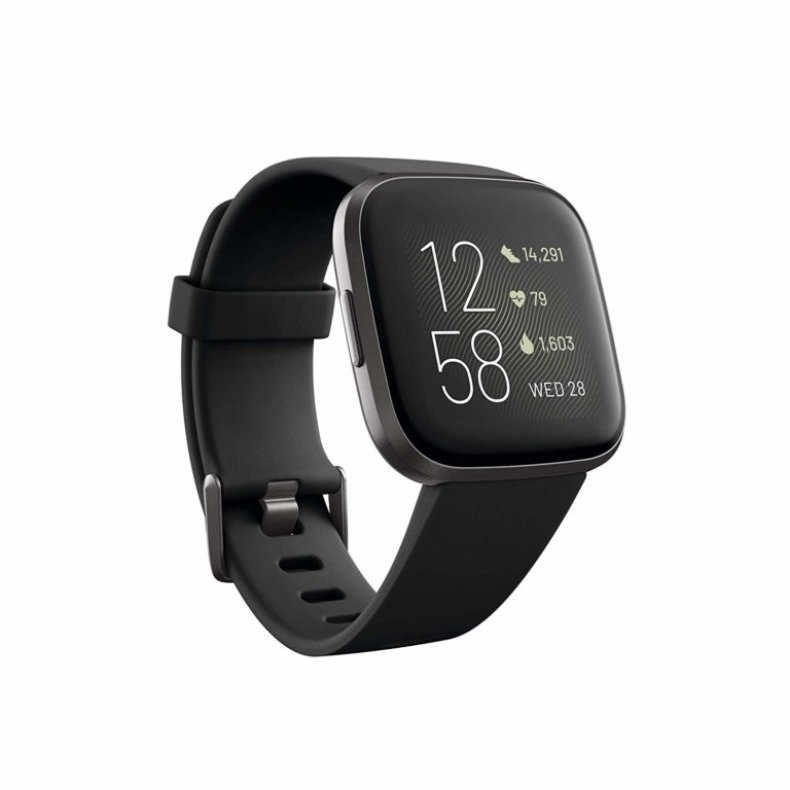 Fitbit Versa 2
This is Fitbit's latest smartwatch, and it's the best one yet. It does everything you'd expect from a Fitbit, including tracking your daily activity, workouts and calories burned. It can also track your sleep, so you can see how well you're sleeping (or not sleeping). And it's waterproof, up to 98 feet, which means it can also track swimming. But perhaps the best feature of all, for a smartwatch, is that it can last for up to six days on a charge.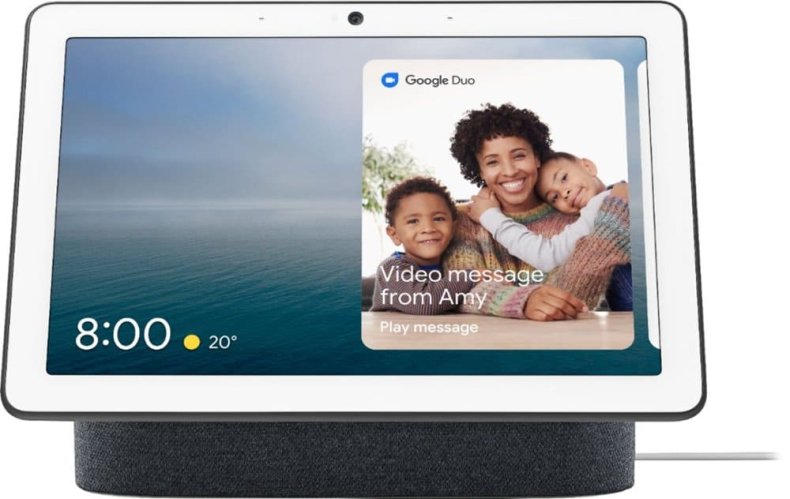 Google Nest Hub Max
This is Google's latest smart display device, at 10.1 inches. It has a built-in Nest Cam, a camera that recognizes you when you're speaking to it. So when you say "call Mom," it calls your mom and not your significant other's mom. It also keeps an eye on the house when you're away. Nest Hub Max works with Google Duo for video calling, and it gives you a nice large display to control all of your smart home's devices in one central place. Finally, it works as a huge picture frame, thanks to Google Photos.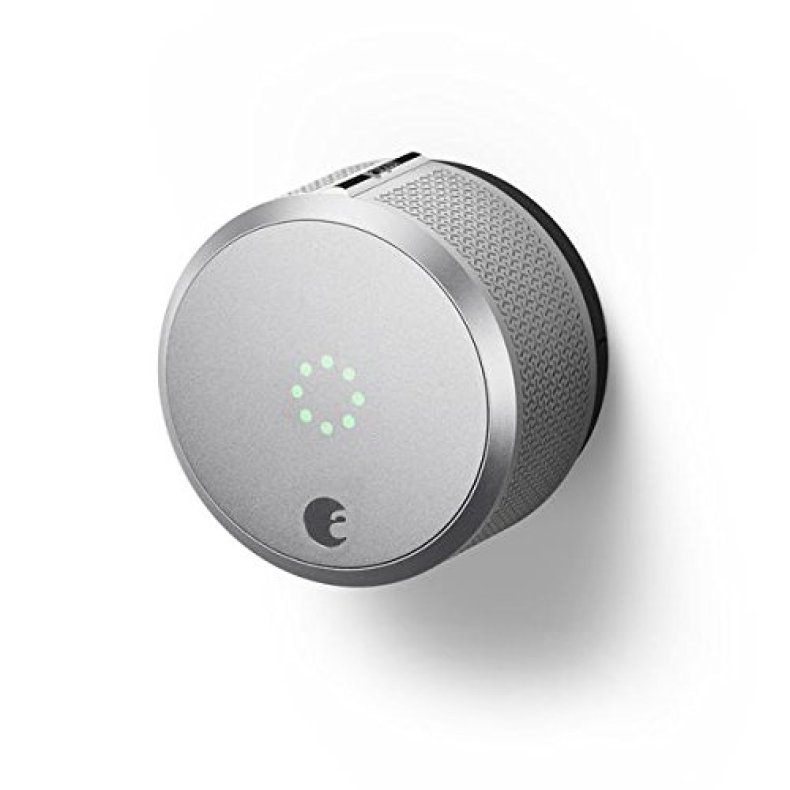 August Smart Lock Pro (Third Generation)
The August Smart Lock Pro is pretty incredible. It is a huge, automated lock, but it allows you to keep your original lock outside of the front door. So if you want, you can still unlock your home with your keys. With this smart lock, you can temporarily grant access to people, like your kids if they are coming home from school early. You will also get notifications when someone enters or leave your home. And best of all, it works with Amazon Alexa, Google Assistant, Apple Siri and even IFTTT.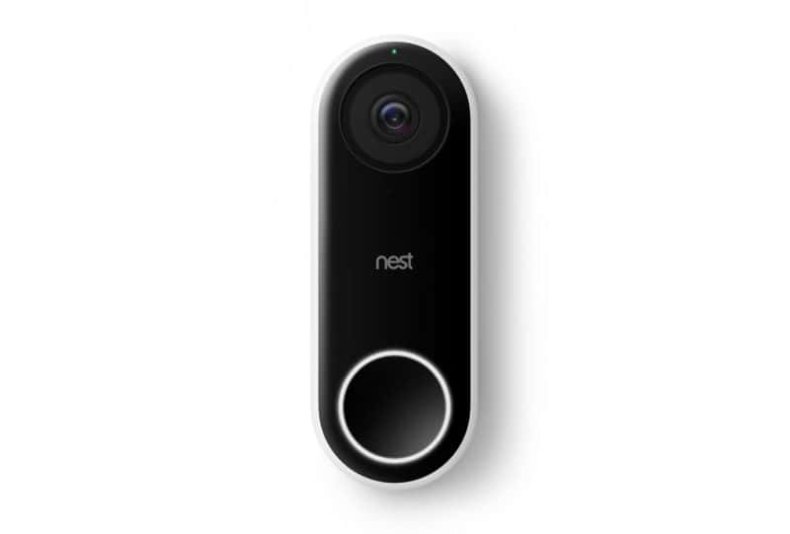 Google Nest Hello
Nest Hello is a video doorbell that works with Google Assistant. It'll notify you when someone is at your door, even if the person doesn't ring the doorbell. And with Assistant integration, you can bring this up on the Google Nest Hub Max and see who's there. The camera on this is a very wide-angle sensor, so it can see the entire front of your home. It's a great device if you get a lot of Amazon packages.
Best Gifts Over $250
When money is no object, this is the category for you. These are the best gifts over $250, and some are quite pricey. But whomever gets them will definitely love them. Here are the best ones.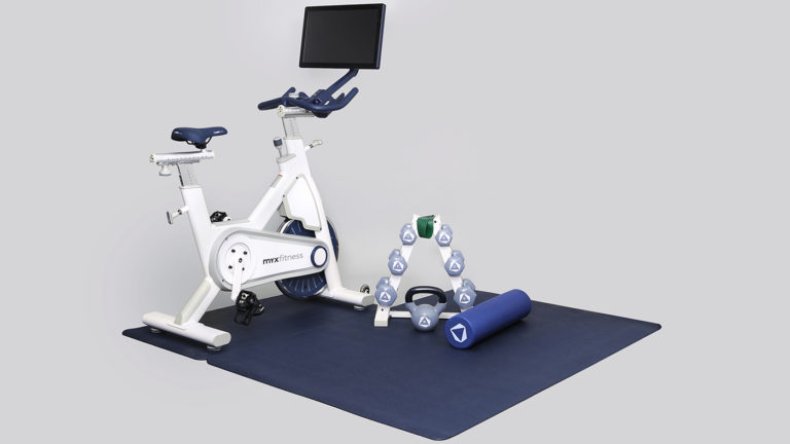 The MYX Fitness Bike
This is the perfect gift for someone who wants to work out at home, but who might not have a home gym. With MYX, you're getting the whole body workout, at home, with one system.The MYX Fitness Bike is professional-grade and features a large touchscreen that allows users to explore a catalog of on-demand workouts, not only for cycling, but for a variety of different fitness preferences. The monitor can swivel 360 degrees so users can move from bike to floor exercises effortlessly and the heart rate monitor tracks your performance throughout. The best part about this new player in the fitness industry? A balanced approach that focuses on the person as a whole: physically, mentally, & emotionally.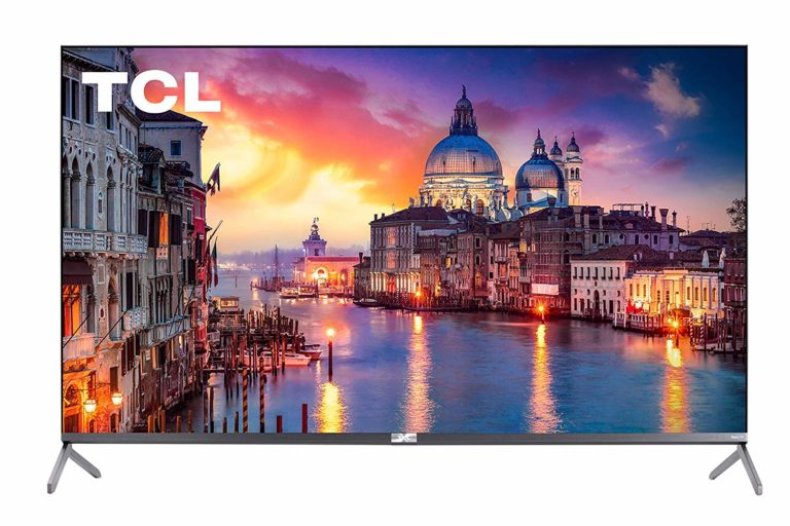 TCL 55-inch 6-Series QLED 4K Roku TV
This is perhaps the best TV you can get right now without spending an obscene amount of money. TCL went with QLED this year on its 6-Series line of TVs, and they are amazing. QLED is similar to OLED but without the burn-in. The colors are bright and vivid, especially on this model, since it has Dolby Vision support. It also has built-in Roku, with services like Disney Plus, Hulu, Netflix, CBS All Access and much more.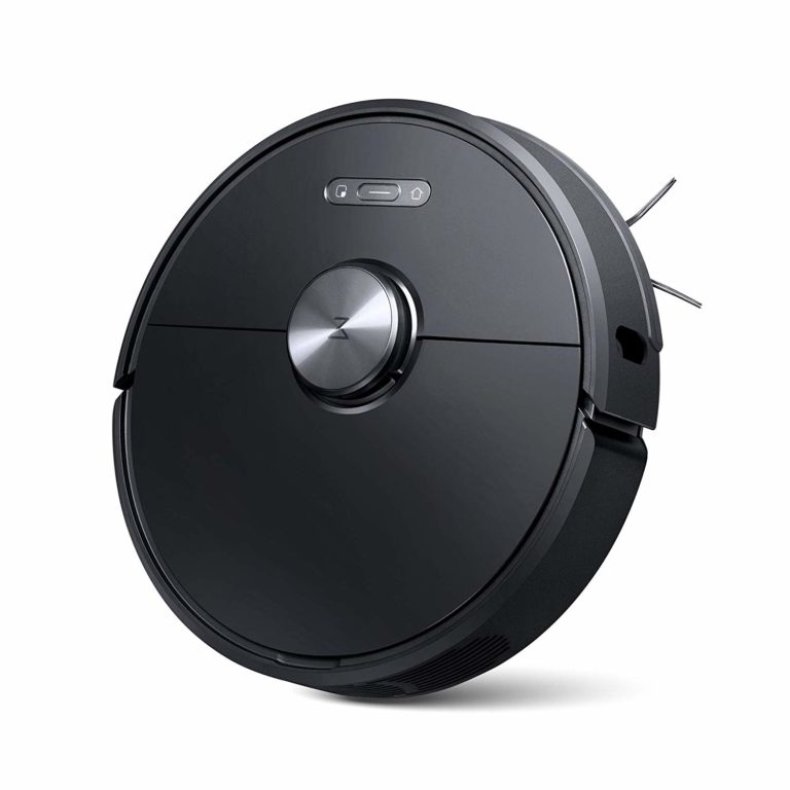 Roborock S6
The Roborock S6 is the successor to what many have called the best robot vacuum available. The S6 is an upgrade, with an improved laser navigation system and even better cleaning, thanks to better suction. This makes it a good robot vacuum to get rid of pet hair. And it works with Amazon Alexa and Google Assistant for voice control.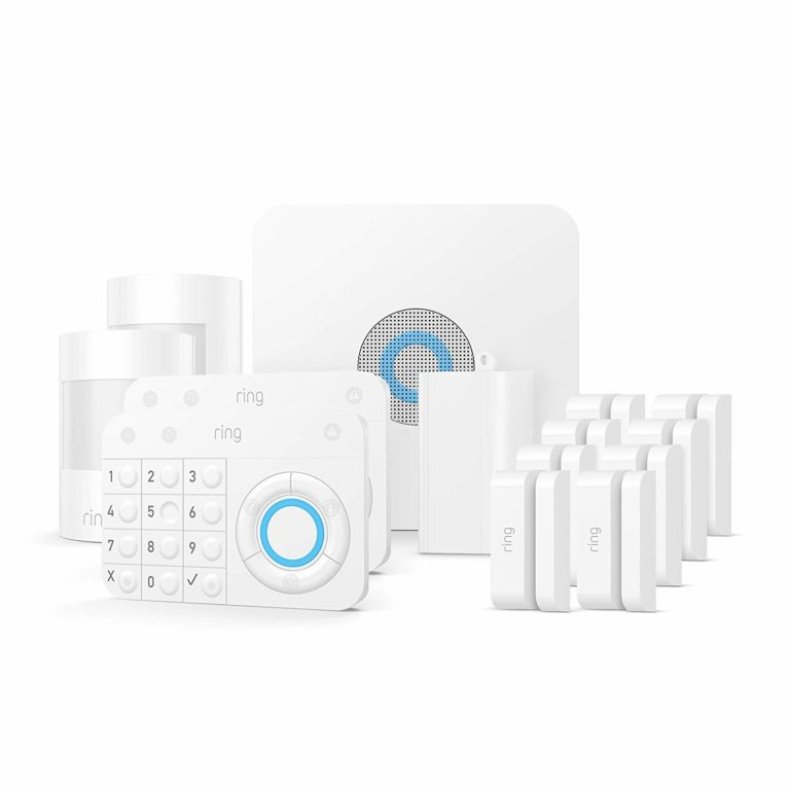 Ring Alarm 14-Piece Kit
Here's everything you need to keep your home safe. The Ring Alarm 14-Piece Kit has motion and contact sensors galore; they will let you know when a door or window is opened or if someone is moving around. It has two keypads, which is great for near the front door, the backdoor or garage. This all works with other Ring products, like its doorbell and cameras.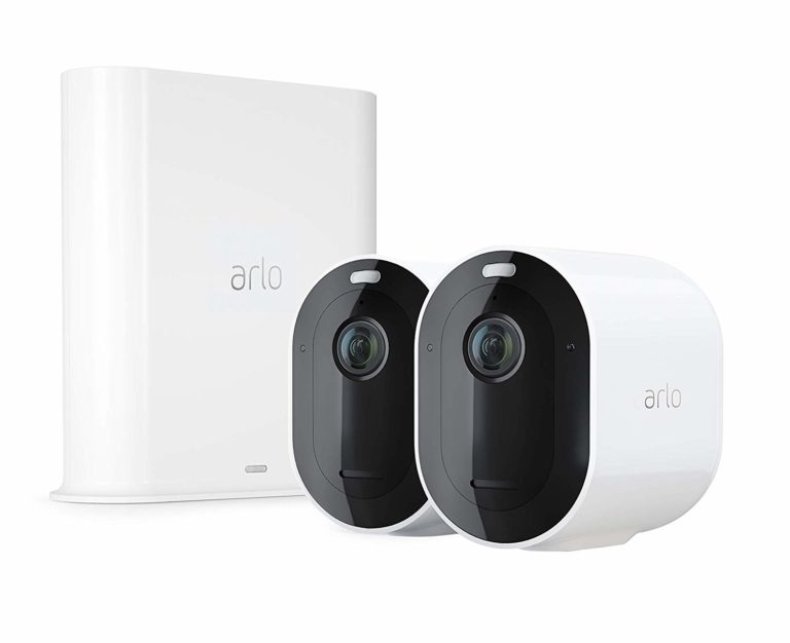 Arlo Pro 3 Two-Camera Kit
Arlo security cameras are some of the most popular ones around for two reasons. They are wire-free and, secondly, they are weatherproof. Meaning you can place these outside of your home and not worry about them getting damaged. They will also last for months on a single charge. The Arlo Pro 3 has a wide-angle camera lens that will record everything in 2K. That is great for zooming in and seeing what's going on at home when you're not there. It will also notify you when it sees people, animals or motion in and around your home.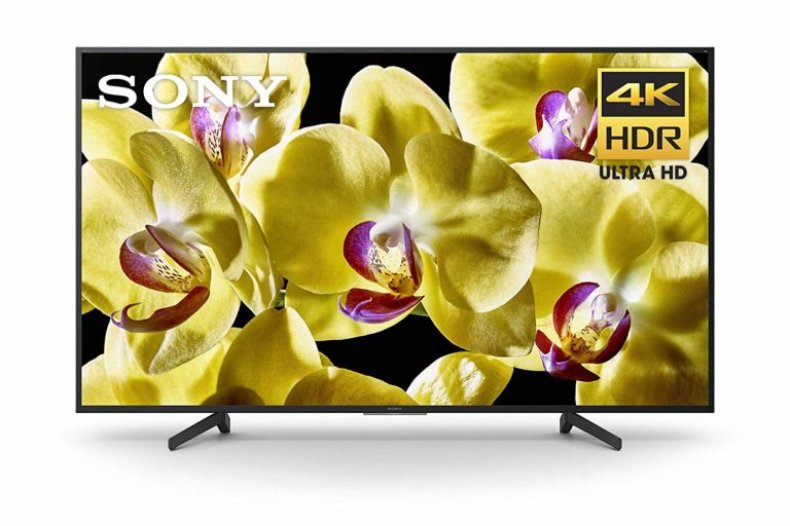 Sony 65-inch (X800G) 4K Android TV
Sony's X800G lineup of Android TVs are some of the best you can get without spending an arm and a leg. These come in various sizes, including 55 and 65 inches. As a 4K HDR TV, it supports HDR10 and HLG standards but not Dolby Vision. It also has most of the streaming services you'd want to use, like Amazon Prime Video, Netflix, Disney Plus and Hulu. Android TV comes with Google Assistant built in, but Amazon Alexa is available too, so you can use whichever assistant you prefer.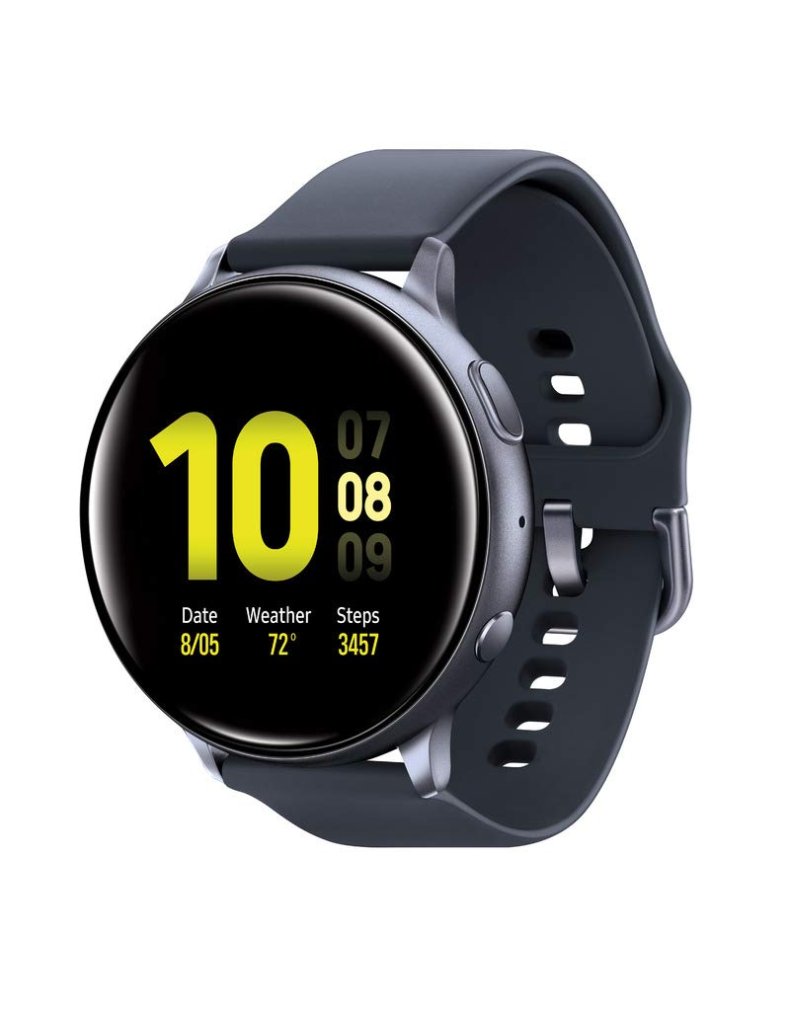 Samsung Galaxy Watch Active 2
Samsung has put the best of a smartwatch and the best of a fitness tracker into one product. The Galaxy Watch Active 2 is a lightweight watch, so it won't feel super-heavy when you're wearing it. And its charge lasts for up to four days. The Galaxy Watch Active 2 tracks everything you'd expect, like your daily activities, calories burned, workouts and even swimming. It can also track your sleep, and since it can last more than a day, you might want to use it for that. For its smartwatches, Samsung has made notifications more important than apps. So not many apps are available, but the notifications do work really well, and being able to dismiss and delete emails from your wrist is nice.
Alex Maxham is the head editor of AndroidHeadlines.com.