The Best Television Shows We Binge-Watched in 2015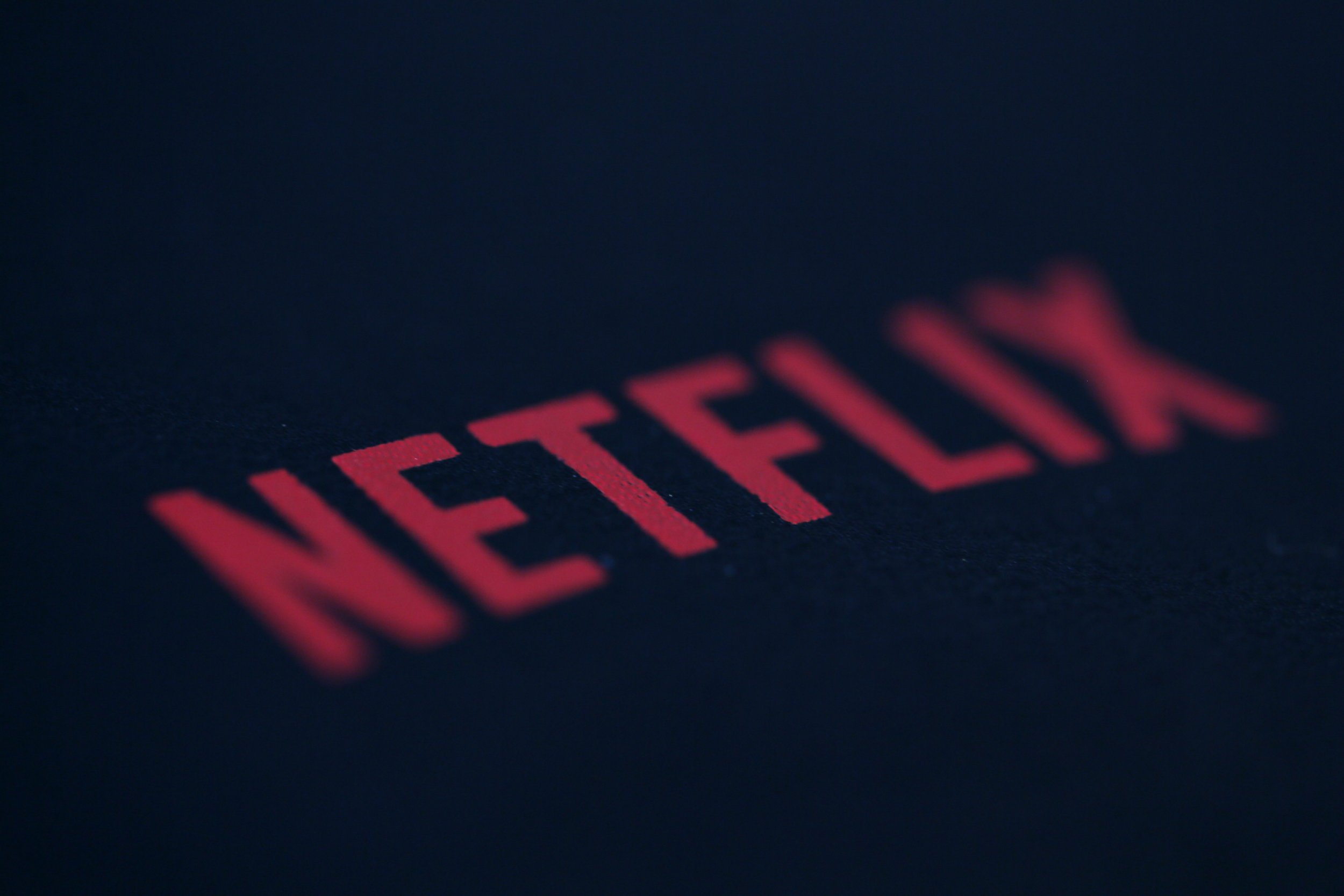 We live in a culture of excess, where we can feast on turducken, upgrade our iPhones when they don't need upgrading at all and post up on the couch with hundreds of critically acclaimed things to watch at the touch of a button.
So what does "binging" even mean anymore, especially when it comes to television? Does it involve watching all of the episodes in one fell swoop and, in the process, forgetting about basic needs like eating and bathing? Does it mean spacing out episodes over a few merciful days? Or does one need to avoid human contact altogether in order to have binge-watched a TV show?
There's not a single right answer, but the common thread is that a proper binge involves losing sight of the world around you for a while. So the eagle-eyed Newsweek staff has outlined the 2015 shows that made them lose sleep (and possibly a bit of sanity). From spies in an alternate America to comedians in an all-too-real Brooklyn, here's what kept our eyes glued to the screen. God bless television.
JANE THE VIRGIN
I don't have a good excuse for missing this show during its 2014 premiere season. I invested in other dramas like True Detective and How to Get Away With Murder instead, and it's a shame because by 2015 it was pretty clear that I had backed the wrong horses. The second season of HTGAWM has become too melodramatic and convoluted for my taste (still love you, though, Shonda), and I just cannot even with True Detective's latest season. So I recently decided to see what all the Jane the Virgin hype was about, and now I admit it: I was a fool for ignoring you, Jane. This is one of the smartest, most tightly written shows on TV. Gina Rodriguez is an instant classic heroine who plays the title character with honesty and vulnerability, and the show's over-the-top twists and turns have often been genuinely surprising. It's a show that's never preachy because, for all its silly sending up of telenovela melodrama, it recognizes and finds new ways to explore how people are complicated. True Detective doesn't even come close. #TeamMichael — Cady Drell
MR. ROBOT
High above the American heartland, I sat in the pressurized chamber of a plane, chewing off what little nails I had left—a paranoid, nervous mess thanks to USA's standout series Mr. Robot. Yep, I binge-watched all 10 episodes of the dystopian hacker series' first season on my flight to and from California. That's because Mr. Robot is the dystopian hacker drama for our Information Age. The show's protagonist, Elliot Alderson (depicted by the intense-looking Rami Malek), is a lonesome, morphine-shooting cybersecurity engineer who sees the world around him as a dark place that's getting darker, thanks to technology and corporate greed. To exact a little justice, he hacks baddies with the hope of turning them in to the authorities. His operation comes to a halt when he meets the wild-eyed Mr. Robot (Christian Slater), the head honcho of a pack of anarchist hackers, who gives him the opportunity to change the world—but perhaps at the cost of everyone around him. Do you see why I couldn't stop watching this? — Paula Mejia
FARGO
Even with the best TV shows, you don't often get the feeling that anything can happen. Most are either cerebral explorations of the psyche (Mad Men, The Sopranos—fascinating, but we all know what it means to be alive) or tightly written Rube Goldberg machines (Breaking Bad, Game of Thrones—the thrill of chasing down the end). But in Fargo's second season, truly anything goes. It's gleefully macabre, with violent surprises at every turn, but it also has a Midwestern politeness—a healthy dose of "Minnesota nice"—that somehow makes it all seem gentlemanly and ladylike. Each episode feels self-contained: One week could be a 1980s, Thelma and Louise-style getaway film, the next a 1970s thriller with split screens and a ticking, tension-building backbeat. There is one thing we know can't happen, though—SPOILER ALERT—and that's that State Trooper Lou Solverson will not die. Neither will his daughter, Molly. We know this because they're both characters in Season 1 of Fargo, which takes place in 2006—27 years after Season 2. But that knowledge turns the rest of the show into a brutal game of "who's going to make it out alive?" It's beautifully shot too, if that's the kind of thing that gets you going, with soothing, washed-out tones befitting its 1979 setting and vast, crystalline Northern snowdrifts that burn your eyes. — Elijah Wolfson
MASTER OF NONE
I got hooked on Aziz Ansari from the moment I saw him perform stand-up on a blisteringly hot day at Coachella. His bits ranged from his thoughts on text message "ghosting" to poignant commentary on race, which should be a tough mix to pull off in a scripted series, but Master of None does it flawlessly. Ansari plays 30-year-old Dev, whose parents (played by his real-life mother and father) immigrated to America from India so their son could experience the luxury of choice. And oh, the choices (queue the episode in which Dev wants tacos)! We meet the parents in the second episode, and by the third episode we're watching Dev on a shitty date with a thief who can't stop impersonating South Park's notoriously annoying Cartman. That back and forth is what the show does best, pitting millennial trivialities against serious truths. In what feels like a single breath, it begs its audience to think critically about the perils of conveying meaning through text and the ugliness of ethnic stereotyping in the entertainment industry. And yet, each episode still follows the addictive boy-meets-beautiful, intelligent, wit-matching girl arc that I begrudgingly crave from all of my binged shows. — Joanna Brenner
SILICON VALLEY
The second season of Silicon Valley featured none of the hallmarks of what we otherwise consider great television these days: no terror plots, murder investigations—not even a conniving politician or ruthless music industry exec. Arguably, this delightful HBO series from Mike Judge has something more terrifying: a handful of brogrammers set loose in Silicon Valley, dreaming of becoming the next "unicorn" company while barely able to fix themselves breakfast. Kumail Nanjiani, as the Pakistani programmer Dinesh, stole every scene with his morbid wit; Chris Diamantopoulos was perfect as Russ Hanneman, an example of what happens when the very stupid become very rich. In all, this is a show that fully deserves its Series C funding. — Alexander Nazaryan
THE KNICK
Why is The Knick so thoroughly addictive? Part of it is director Stephen Soderbergh's painstaking re-creation of 1900s New York, a world that's so familiar (an influx of new technology, debates about the limits of immigration) and so very different (doctors casually dubbing the mentally ill "morons"). But it's also the lure of characters in constant peril, no matter their station in life. John Thackeray (Clive Owen) is a brilliant, celebrated surgeon at the eponymous Knickerbocker Hospital and a prisoner of addiction. His latest snort is, and this really is true, a new product from Bayer called heroin. His sometimes paramour, nurse Lucy Elkins (Eve Hewson), a New York migrant escaping her restrictive Southern upbringing, winds up negotiating with Chinatown pimps to score Thackeray's opium. An heiress, Cornelia Robertson (Juliet Rylance), who is the champion of the hospital's lone black doctor, finds no succor in wealth as she faces ostracism for her enlightened racial views—not to mention a lascivious father-in-law. And of course, there's danger everywhere. What's not to love? — Matthew Cooper
RICK AND MORTY
For a show occurring in infinite dimensions during infinite timelines involving an infinite number of characters, Rick and Morty is surprisingly intimate and tightly narrated in its second season. There's very little continuity between the episodes, except the running joke about hastily improvised commercials from a multidimensional cable-TV network and the main characters: Rick Sanchez, the renegade alcoholic scientist/mix of Doc Brown and Doctor Who, and his intellectually lacking, puberty-stricken grandson, Morty Smith. The Adult Swim show, now several times more batshit than it was the first season, tackles social themes commonly found in science fiction, like memory, slavery, love, family and class inequality, in a bewildering, juvenile way that will click in your head only hours after you finish each episode. Rick and Morty shows no fear in dismantling universes and wantonly making up vocabularies and pop songs because they sound funny. Be warned: This imaginative supernova of a cartoon show will suck you in with its surprising gravitational force. — Seung Lee
THE MAN IN THE HIGH CASTLE
It can be difficult to tell friends and family, "I just love that new series about the Nazis winning World War II." (As my mother asked with horror, "Why would anyone want to watch a show about that?!") Flawed but addictive, The Man in the High Castle portrays a world in which Germany and Japan have emerged victorious and divvied up control of the United States. Frank Spotnitz of The X-Files adapted the story for Amazon from Philip K. Dick's novel of the same name. The alt-historical drama is more Hunger Games than period piece, complete with a love triangle: Juliana, Frank and Joe, who get caught up in the resistance movement. Missteps include fantastical plot turns that you pray don't end up being explained by magic, but the exceptional performances by Rufus Sewell (Nazi John Smith) and Cary-Hiroyuki Tagawa (Japanese Trade Minister Nobusuke Tagomi)—as well as the chilling and controversial premise, which is ultimately about the need to rise up against evil—kept me hooked on the first season. — Liz Rhodes
THE GREAT BRITISH BAKING SHOW
The Great British Baking Show is not like the typical American reality or competition series, where nobody is ever there "to make friends." When television in this country takes its tournaments into the kitchen, it's "Cutthroat," there are "Wars" and people get "Chopped." All sorts of culinary violence flies on the Food Network. When my roommate heartily endorsed The Great British Bake Off—some of which is available to American audiences via PBS and Netflix and, for unknown reasons, replaces "Bake Off" with "Baking Show" (is a "bake off" too British for those of us across the pond?)—I thought it might fall along those same lines. But the "amateur" bakers that make up the cast are as kind as their creations are impressive. And so I devoured—pun very much intended, in keeping with the spirit of the show's hosts—the one season available on Netflix in the span of a few days. It's hard not to take an instant liking to Martha, a 17-year-old baking prodigy, or Richard, a builder in the family business who bakes with his wife and two daughters. The judges are the great British Mary Berry and Paul Hollywood, whom one baker regularly refers to as "the male judge." And the show's hosts, Mel Giedroyc and Sue Perkins, are sassy, supportive and endearingly silly, stealing tastes from mixing bowls and gracing us with occasionally shocking innuendos. The whole thing is positively delightful. A good binge-dose of this show is a sure antidote to any upcoming winter blues. — Stav Ziv
YOU'RE THE WORST
Humans are inherently terrible; humans in love even more so. Two terrible humans who don't know what to make of themselves while dealing with love are at the center of You're the Worst, the brutally funny FX show (now in its second season). I've binge-watched the first season several times and will happily do so again, if anyone needs to commiserate on the agony of love (or debate the merits of Phil Collins over Peter Gabriel). Jimmy (Chris Geere) and Gretchen (Aya Cash) are two attractive 20-bordering-on-30-somethings, with jobs that sound like they were taken from RomCom 101. He's a novelist, except he cannot get over a Michiko Kakutani review snub to actually write anything new. She's a publicist, who's left behind her years of doing lines of cocaine off her best friend's breasts, and can occasionally be quite good at handling an Odd Future-inspired rap crew when she can actually get herself to the office. In between its treatment of Jimmy's perpetual dissatisfaction and Gretchen's destructive recklessness, You're the Worst is actually the sharpest depiction of dissonance in the lives of a certain class of educated, wealthy young people. But after the mimosas and the marathon sex, they're left with a reality where spent book advances give way to dwindling royalty checks worth $17, and marriages are slowly disintegrating in suburban ennui. Sound too dark for a romantic comedy? It is, but it's still delightful. — Iva Dixit