9 Best Theater District Restaurants in New York
Dine at these well-respected restaurants before the curtain opens.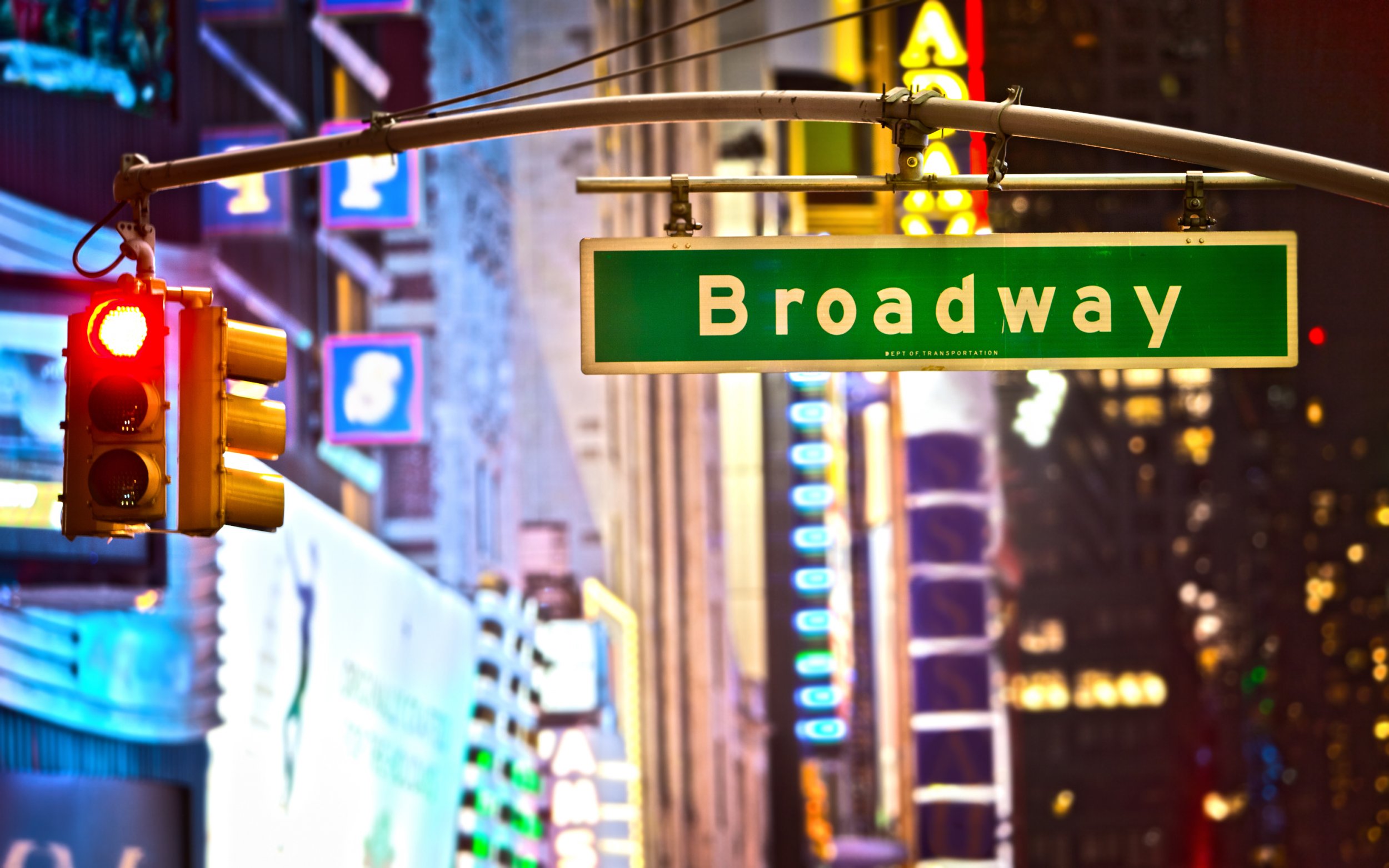 With the proliferation of restaurants flanking Midtown streets around Times Square, one would think finding a great meal before a show would be a snap. Not so. There may be a near ubiquity of tourist traps and inferior eateries flanking the streets but if you do some research – and/or read below – you'll dine very well before the curtain opens.
View an interactive Google Maps list of all the best restaurant in New York's Theater District.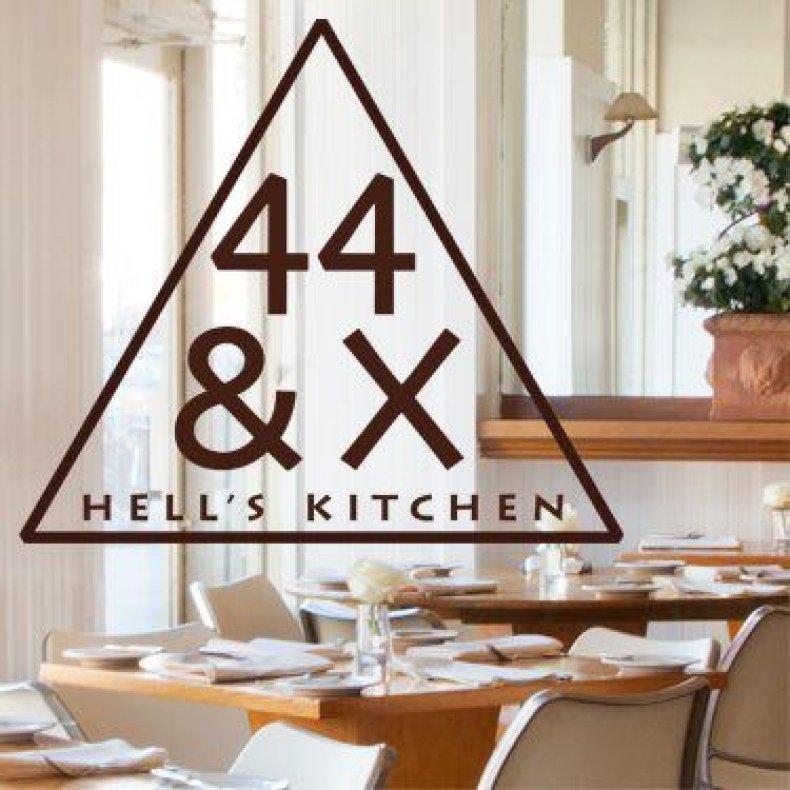 1. 44 and X
With a Broadway-themed cocktail list that includes drink names like Liza with a Fizz, Ethel Mermosa, Tequila Mockingbird, and Bellini-det Peters, this light and airy spot on the corner of W. 44th St. and Tenth Ave. is a fitting place to grab a drink and a bite before the show. The long menu changes with the season but expect to find offerings like goat cheese and pistachio soufflé, pan-seared sea scallops in a parsnip purée, and Maine lobster tacos.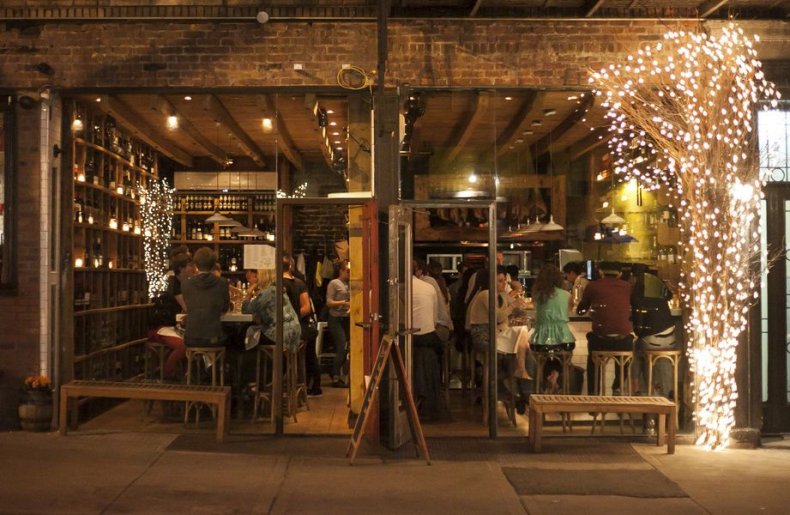 2. Bricola
This Italian eatery has a long list of tempting pastas but stick with the cicchetti, or snacks, making a small pre-theater feast. Porchetta-topped crostini, tender grilled lamb chops, wild boar with polenta, grilled sardines, and jumbo shrimp with marinated artichokes are a few of the standouts.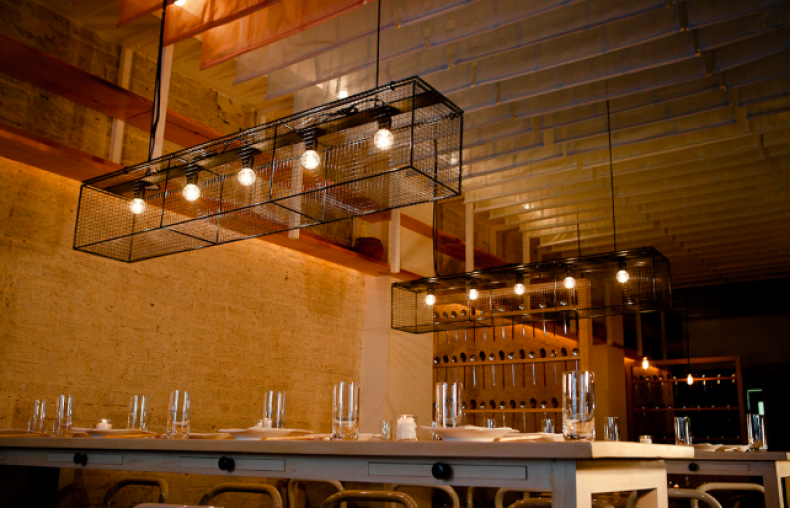 3. Danji
Sure, you could battle the crowds in bustling Koreatown. Or you could just go to 36-seat Danji, a way-above-average Korean spot in the Theater District. Talented chef Hooni Kim separates the menu by "small," "medium," and "large," so you could go the Korean tapas route or mix and match. Some must-eat dishes for first timers: bulgogi beef sliders, kimchi poutine, bacon and kimchi fried rice, and the shrimp and scallion pancake.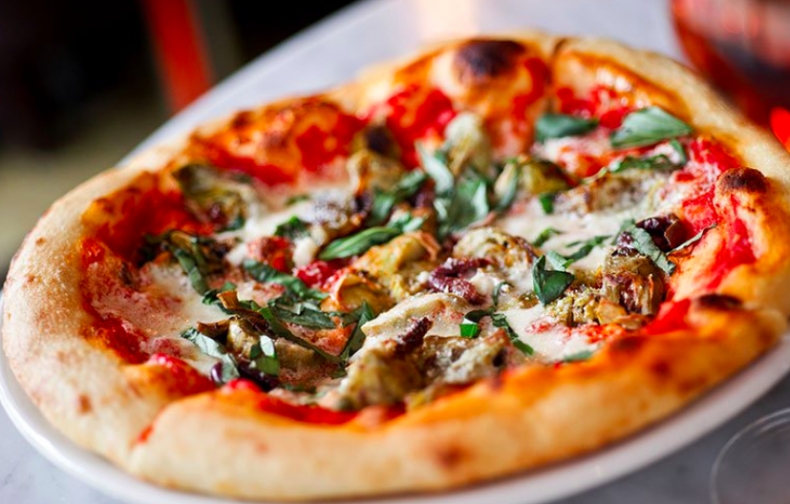 4. Nizza
The name of this Theater District restaurant is the Italian word for the southern French town of Nice. Which should give you some indication of what you might find on the menu: Italian dishes with a hint of a French accent. Cacio e pepe, spaghetti pomodoro, and basil pesto pappardelle are a few pasta standouts, while the crispy pizzas are always a good bet.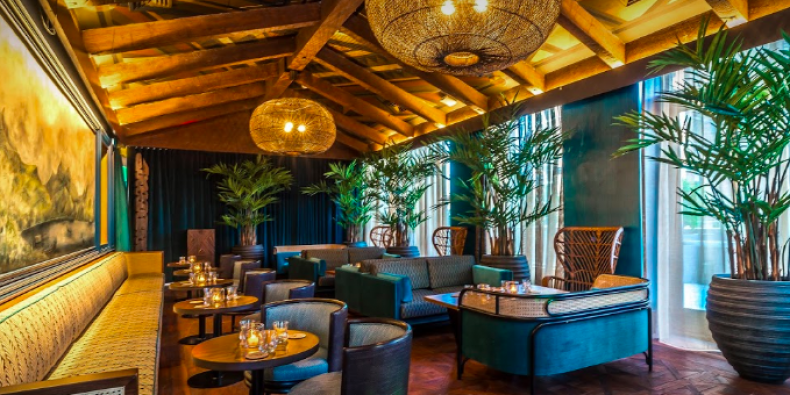 Brought to you by the restaurateurs who gave us Dirty French and Carbone and South Pacific-obsessed bartender Brian Miller, this tiki-themed bar and restaurant on the rooftop of the Pod Times Square Hotel offers splendid views of the non-tropical Midtown skyline, boozy libations in funky glassware (such as skulls and Easter Island-like figures) and above average bar snacks, such as coconut shrimp, spicy jerk chicken satay, curry-laced chicken wings.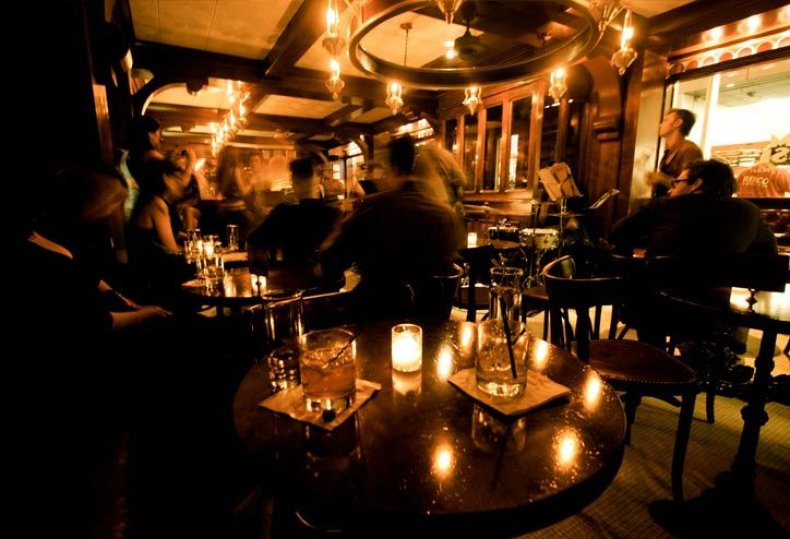 Depending on the quality of the show you're seeing (or just saw), you may need a rum drink (or three) at this Theater District rum-centric spot. Sling back a dark & stormy or mojito or go classic with a Manhattan or old fashioned. Tummy filling treats here include several varieties on the theme of empanadas, ham-and-cheese pressed sandwiches, and plus-sized soft pretzels.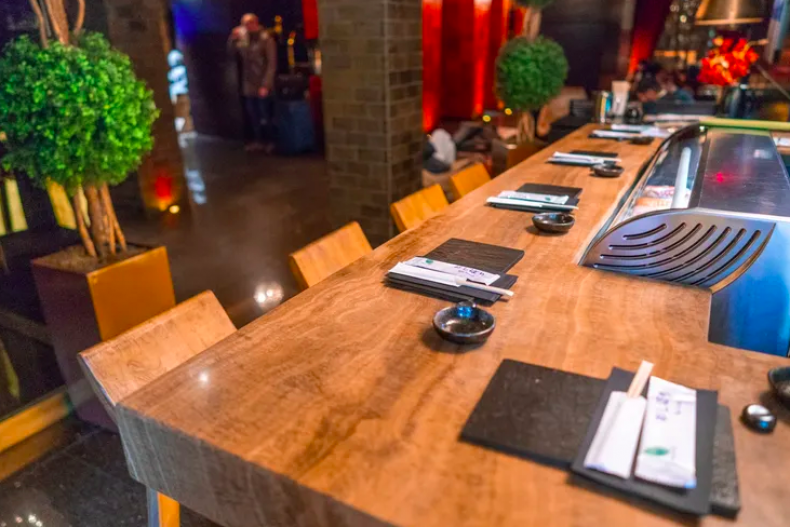 7. Sushi Lab at the Sanctuary Hotel
With just eight seats, this intimate sushi bar might not always have a pre-theater seat available but make a reservation in advance and you'll have one happy pre-show palate. In addition to the high-quality, just-pulled-from-the-sea freshness of the seafood and fish that the chef plates, Sushi Lab is refreshingly affordable: nigiri and sushi pieces are below $10 each and the omakase is just $50.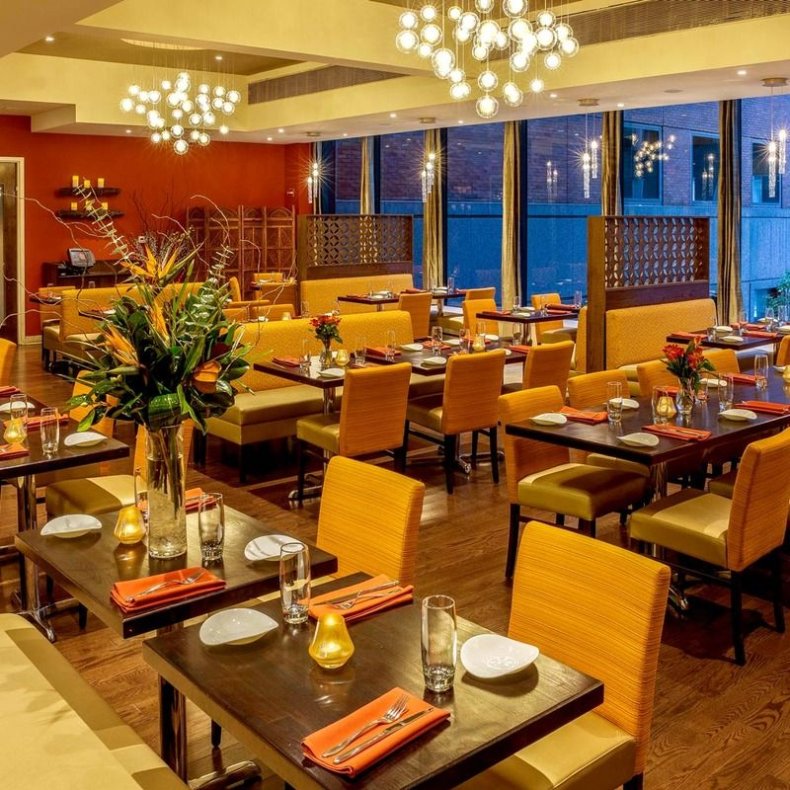 8. Utsav
The Sanskrit word for "festival," Utsav's festive atmosphere nicely complements the colorful Indian fare that comes out of the kitchen here. The $39.95 three-course prix-fixe dinner is a great bargain for theater goers but the menu boasts plenty of a la carte options too, including a long list of vegetarian-friendly dishes.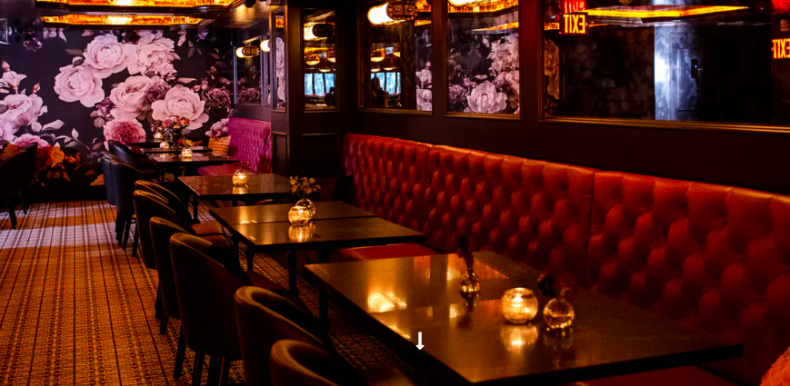 9. Valerie
You might end up with a crush on Valerie. That's because the menu here is like a greatest hits of comfort cuisine: tender beef cheek steamed buns, black fig and smoked bacon flatbread, Korean barbecued fried chicken, steak frites, and even the Impossible Burger, the hard-to-believe-it's-not-meat burger sensation. Swoon!