Best Things to Buy in February: TVs, Mattresses, Appliances and More
February is always thought of as the month of love, and for those that love to shop, February 2021 is an especially great time to make certain purchases. From TVs, mattresses to fragrances and winter gear, these are the best things to buy in February—and a few things to hold back on buying.
Whether you are looking for the right TV to watch the biggest game of the year, splurging to get a night of better sleep or just saving money, here are the best things to buy in February.
Black Friday isn't the only great time to cash in on great deals. President's Day makes February a great time to upgrade and make some purchases you've been looking forward to.
February 2021 isn't a great time for every purchase. Wait to shop for patio furniture until a little later in the year, but consider this month the ideal time to shop mattresses and look at investing in fragrances and winter gear. February is one of the best months to buy;
TVs
Mattresses
Fragrances
Dating Service Subscriptions
Winter Gear
Appliances
Tax Software
If you live in an area where the snow is starting to melt, it's tempting to start considering purchases for spring. You are better off waiting to buy these items;
Patio Furniture
Luggage
Spring Apparel
Read on for more about the best things to buy in February 2021 and the important things you should skip this month.
Although the best time to buy a new TV is in January, sales do not stop at the end of the month; those amazing television sales appear to carry over into the beginning of February. Look for great deals as we head into the game day, and of course, you'll get to enjoy great viewing all year long.
Be sure to check Best Buy, Target and Amazon for great deals on the perfect new television to watch all your favorite entertainment this year.
Check Today's TV Deals at Amazon.
Don't sleep on mattress sales this Presidents Day weekend! Mattresses are best purchased in February, both online and in-store. If you've been waiting to upgrade your bedroom with a new mattress, now is the time to buy.
You can rest easy knowing you'll be getting the best deal of the year buying now. Check Amazon and Walmart as well as local stores.
Check Today's Mattress Deals at Walmart.
Love is not the only thing in the air this month. February is when you see promotions and deals on fragrances for both men and women. Valentine's Day will offer a lot of gift sets and free gifts with purchase opportunities making this a great time to buy.
Whether shopping before or after the holiday or looking just after Valentine's Day for clearance deals, it is an excellent time to stock up on fragrances, online and in-store.
Look for deals at Ulta, Macy's, Nordstrom and other stores.
Check Today's Cosmetic Deals at Ulta.
Dating Service Subscriptions
February is one of the best times to invest in love or at least the possibility of finding love. The month of love is a great time to boost your profile in the dating pool and get seen by more people.
Increase your chances of finding love within the dating pool with dating app subscriptions such as Bumble boost, Tinder Gold and others. Many dating apps will offer discounts to help you make the first move this month, so be sure to log in and start swiping.
Check Today's Subscription Tiers on Tinder.
All the winter gear that you've been hoping to upgrade will be at a deep discount this month, from coats and scarves to cold weather fashion, will be on sale in February as retailers turn their eyes to spring. This means you can save on ski goggles, coats, camping gear and more.
One of the biggest things to look for are deals on outerwear and cold weather camping gear that retailers are looking to move with deep discounts.
Expect to see up great deals at Kohl's, Dick's Sporting Goods, Amazon and other retailers.
Check Today's Clothing Deals at Kohl's.
Appliances
If it's time to refresh your major appliances, President's Day is one of the best times all year to do it. Retailers historically offer generous sales on select appliances on this holiday weekend, and 2021 will be no different.
Keep an eye out for sales on washing machines, refrigerators, and more. Look at Best Buy, Home Depot, and Walmart for the biggest savings.
Check Today's Appliance Deals at Best Buy.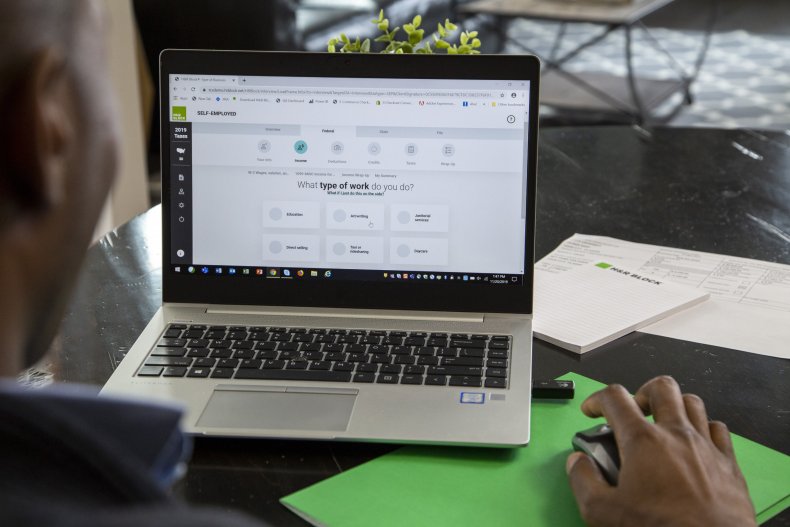 February is the best time to save on tax software. We will likely see some savings offered until the April tax deadline. The latest best savings can be found in February at Walmart, Target, and Amazon.
Check Today's Tax Software Deals at Amazon.
Don't Buy Patio Furniture.
Melting snowdrifts may have you dreaming of spring and sitting on the patio but wait on redecorating those outdoor spaces. Other shoppers are thinking like you making demand and prices rise. Retailers will offer the best deals in another month or two, so sit tight and wait for warmer weather.
We will see lots of luggage going on sale later this spring. Unless you have an immediate road trip or other emergency travel, skip the luggage purchase. Retailers will offer deals closer to summer when families and friends are hitting the road and packing for an adventure. If you need luggage now, check out Walmart clearance deals.
Don't Buy Spring Apparel
While it might be a good time to stock up on winter gear and clothing for next winter, the opposite is true for making springtime apparel. Anything for warmer weather, garden-related items, or outdoor items will be significantly higher in February.
Newsweek may earn a commission from links on this page, but we only recommend products we back. We participate in various affiliate marketing programs, which means we may get paid commissions on editorially chosen products purchased through our links to retailer sites.