Tim Burton's Movies Ranked from Worst to Best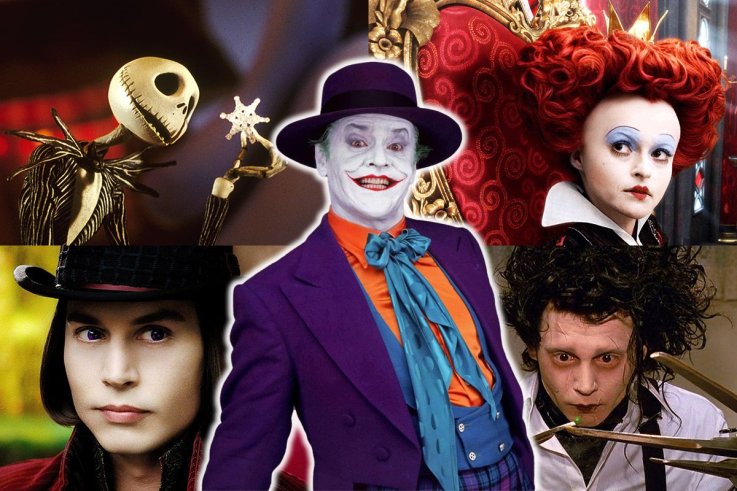 2019 is a big year for live-action Disney remakes; trailers have already been released for The Lion King, Aladdin and Dumbo. The former two appear to closely shadow the source material— The Lion King even matched the original 1994 trailer shot-for-shot. Dumbo, however, stands out: It's dark, gothic, with animation that veers into the uncanny valley—not something you'd expect from Disney.
It is, however, something you would expect from Tim Burton, Dumbo's director. Ever since his first movie release in 1985 he's combined ghoulishness with sentimentality to pioneer a distinctive high-gothic style.
Burton's relationship with Disney dates back to the very start of his career, when he was hired straight out of CalArts off the strength of a short film, Stalk of the Celery Monster, in the early 1980s. But once he was there, he found Disney wasn't quite ready for his unique creative vision.
"I think once people got to Disney, it was kind of like a cold wake-up call, that maybe it wasn't everything it was cracked up to be," Burton told Vanity Fair. "The company wanted to stretch out and try different things and hire new people, but they were still kind of stuck in the past." He was fired in 1984 after Disney found his live-action short, Frankenweenie, too scary for kids.
Being fired turned out to be just what his career needed. The following year, he directed Pee-wee's Big Adventure, which began his decades-long collaboration with composer Danny Elfman. It also saw the beginnings of Burton's distinctive visual style. "Mattel Surrealism, a toy-store fantasia in primary colors and '50s decor," wrote David Ansen in Newsweek. "Whoever proposed teaming up Pee-wee with 26-year-old director Tim Burton knew what they were doing."
In 1988, Burton returned with his much-loved classic Beetlejuice, which combined gothic elements with Americana kitsch and a calypso soundtrack. The following year, he directed the mega-smash Batman, assuring studios that his filmmaking was commercially as well as artistically sound.
His 1990 film Edward Scissorhands explored his own alienation as a teenager in suburban California through the surreally malformed lead character, memorably played by Johnny Depp, who would become another long-term collaborator. The 90s would see a string of hits for Burton, including Ed Wood and Sleepy Hollow.
Since the turn of the century, Burton's films have shifted further into fantasy, drawing less from American pop culture and more from a traditional Victorian gothic style. He returned to Disney to direct 2010's Alice In Wonderland, kickstarting the current trend of live-action remakes. His career came full circle in 2012 when he directed a remake of Frankenweenie, the film that had got him fired.
How will Dumbo stand in the director's long and varied career? Using review data from Metacritic, Rotten Tomatoes and IMDb users, we've ranked all of the feature films he has directed or written by how well-received they were by critics.