Slideshow: The Most Iconic Photos of 2016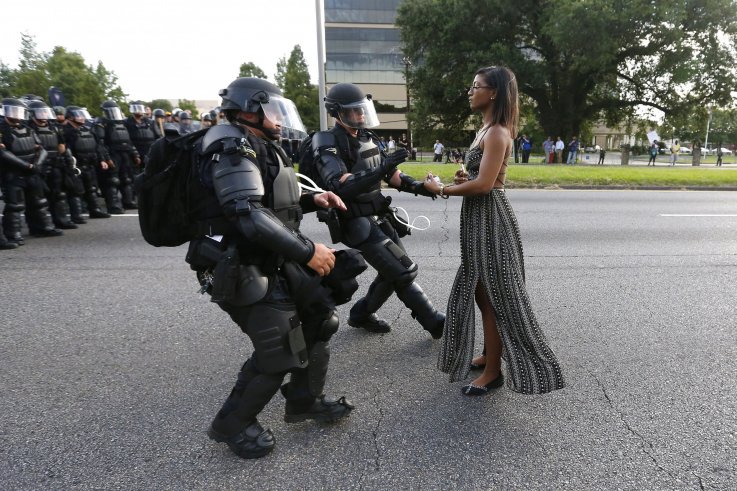 Every year has its share of war and bloodshed, chaos and tumult. Few in recent memory rival 2016. We've assembled some of the most iconic photography taken this year, and while not exhaustive, it is difficult to forget how difficult recent months have been for so many.
There were modest victories and moments of triumph (Standing Rock). But most will remember this year for its outbursts of violence, its paroxysms of terror—and, of course, the shock and dismay many felt as the old order crumbled. It wasn't just Brexit, Trump, fake news and police shootings in Minnesota and Baton Rouge. It was the persistence of ISIS, and the way nightclubs were turned into crime scenes. On our social media feeds, we watched migrants drown, Aleppo starve, a diplomat bleed out on the floor of a Turkish art gallery, and confirmation that Prince really is gone.