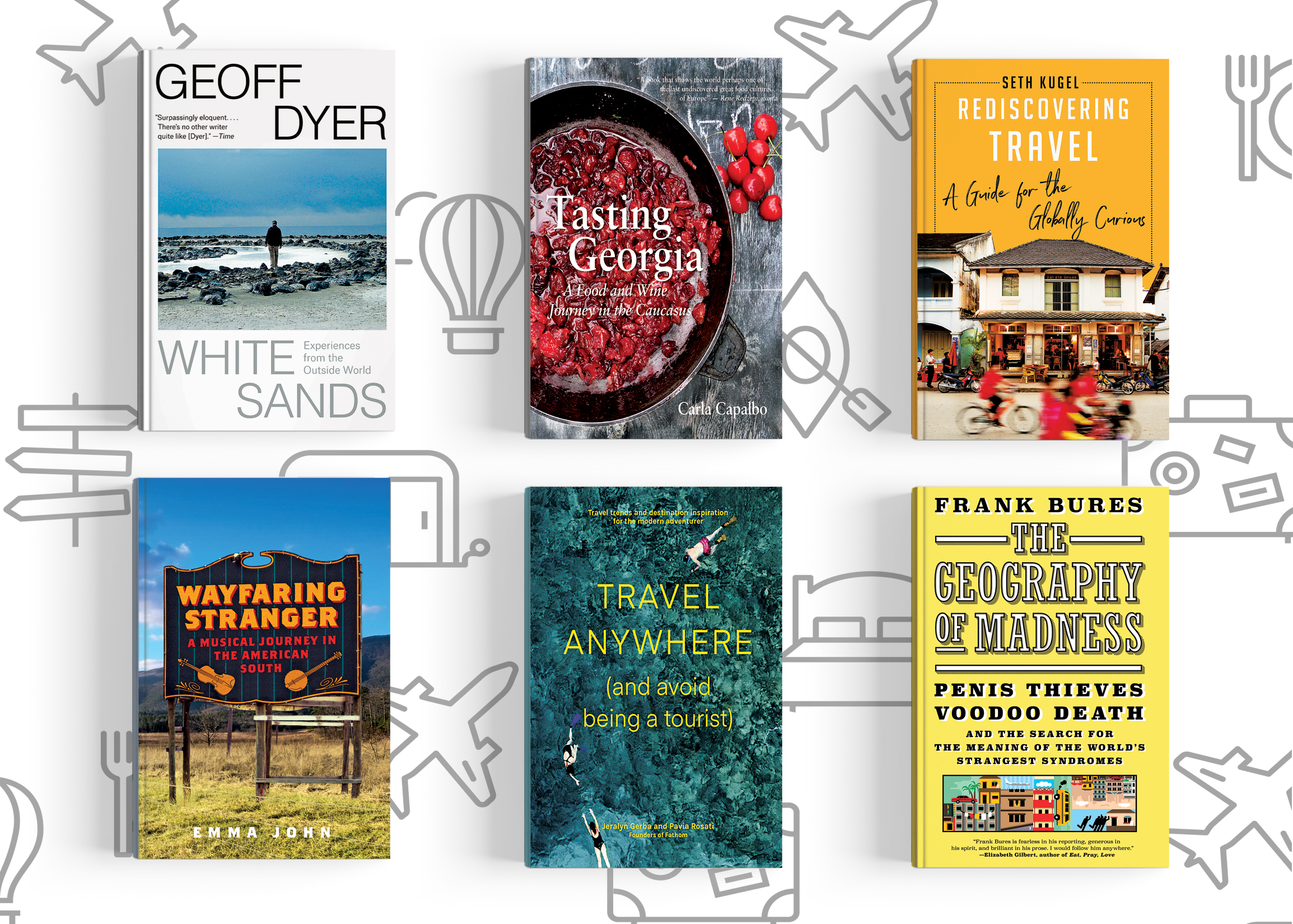 There once was a time when a travel writer could get on a long train, or a series of them, and write a book about the experience. But travel writing has changed. In an age when a huge portion of the population is now seeing the rest of the world on its own, simply describing your travels in a book makes for very dull reading. Instead of describing the landscape, travel writers have to make some sense of the landscape. The books below, all published in the last 10 years, do just that: The writers walked out their front doors, got on a plane or train, hung around a place (or places) and typed out something about what makes this rock we live on so damn interesting. Here are a handful of books that was the best of the best in travel publishing in the last decade.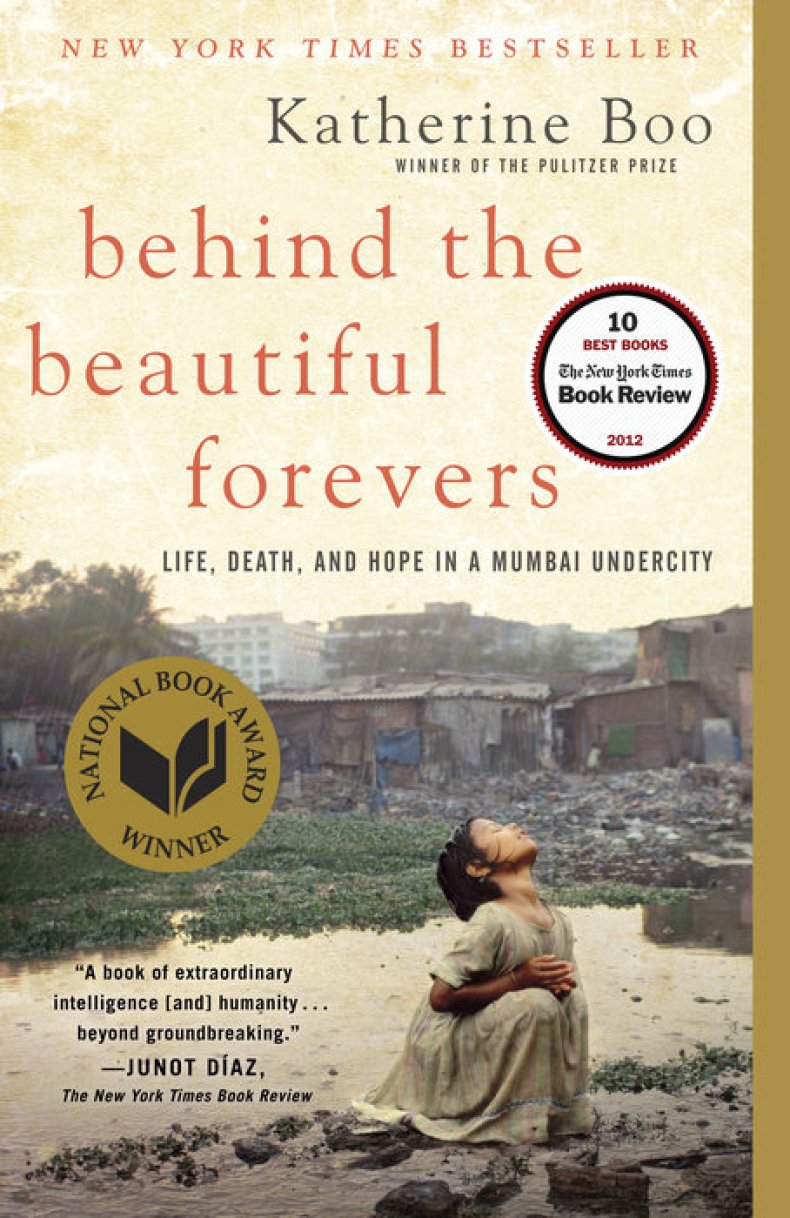 'Behind the Beautiful Forevers: Life, Death, and Hope in a Mumbai Undercity' by Katherine Boo
New Yorker staff writer Katherine Boo spent years hanging out in and reporting on some of the shanties in the Indian metropolis some people still call Bombay. And this book captures the despair and struggle of India's poorest, detailing daily life and the misfortunes and hopes of the residents of Annawadi, a makeshift swath of landscape in the shadow of five-star luxury hotels.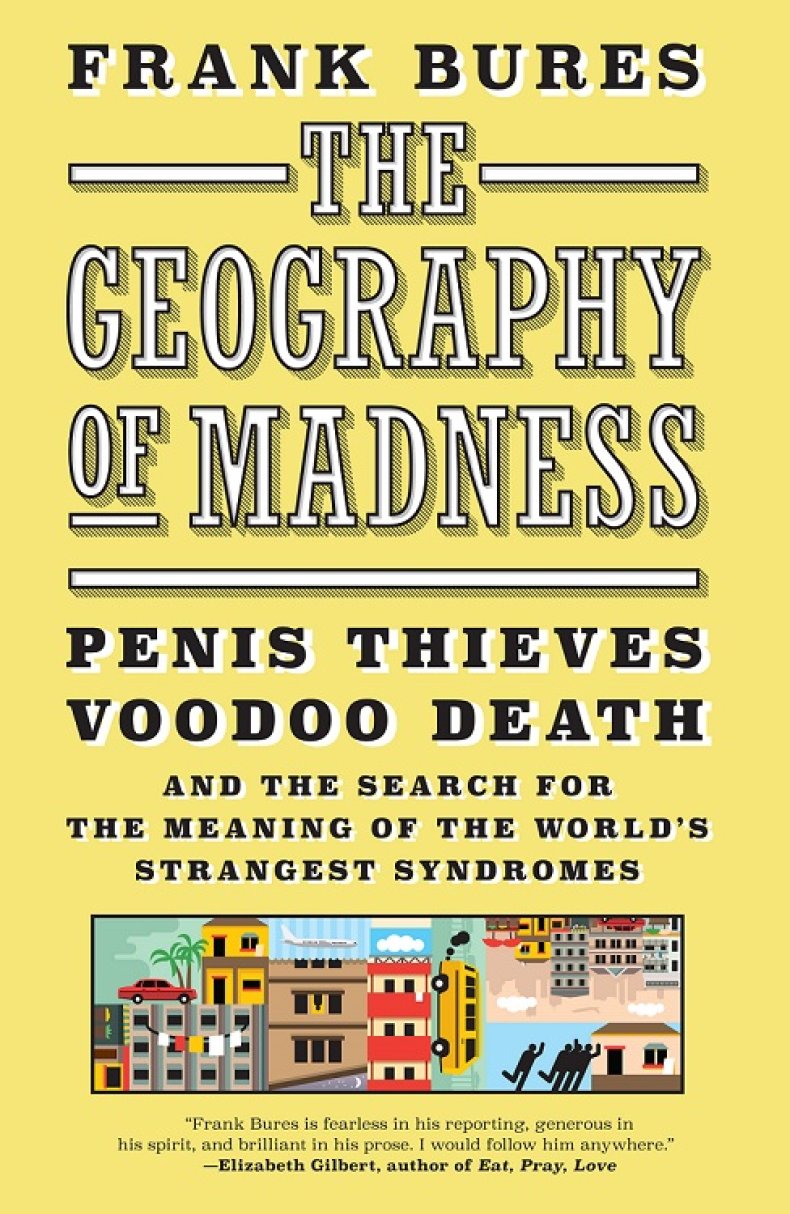 'The Geography of Madness: Penis Thieves, Voodoo Death, and the Search for the Meaning of the World's Strangest Symptoms' by Frank Bures
Minneapolis-based writer Frank Bures stumbled upon a curious phenomenon when he was traveling in Nigeria: men who were insistent their penises had been stolen. This led Bures to research other strange maladies around the planet, both imagined and real. And it turns out that there's a treasure trove of strange symptoms that took him from Nigeria to China and many places in between. Bures has crafted a unique travel book, a synthesis of science, anthropology and travelogue that is infinitely interesting and readable.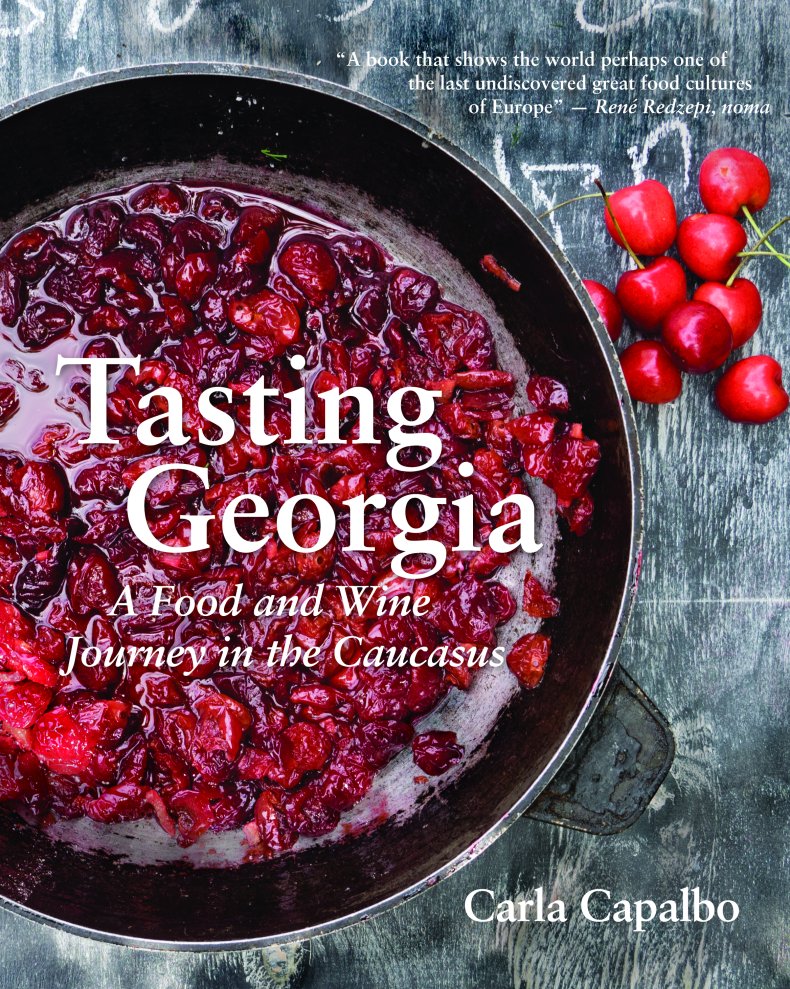 'Tasting Georgia: A Food and Wine Journey in the Caucasus' by Carla Capalbo
At first glance, you might mistake this doorstop of a book for a cookbook. It's true that it is filled with recipes on Georgian dishes, a cuisine that the world is finally and slowly discovering and loving. But Capalbo's book is so much more. It's a history. It's a travel guide. The work that went into this book is seriously impressive. Spend a few hours with it and you'll get up feeling like you really learned something about this wonderful country in the Caucus Mountains. And you'll point yourself to the nearest Georgian restaurant.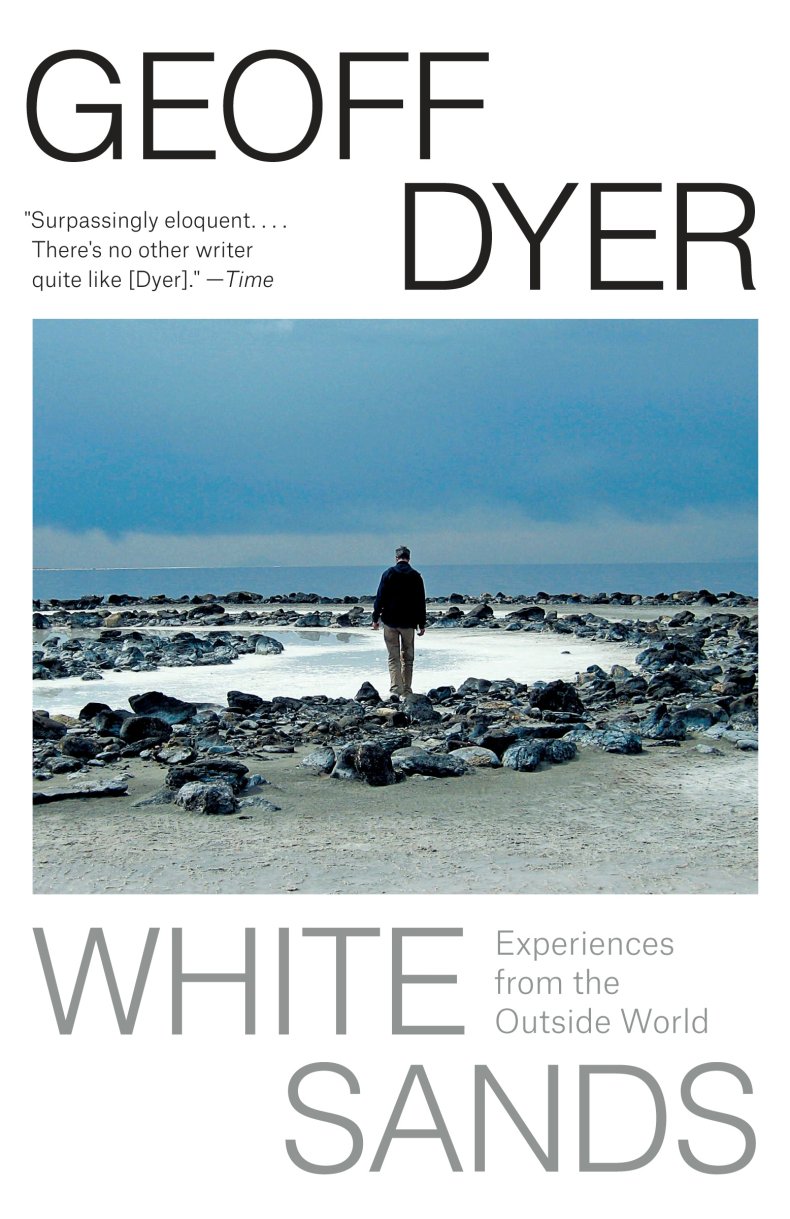 'White Sands: Experiences from the Outside World' by Geoff Dyer
British writer Geoff Dyer has made a career out of writing deft, enjoyable books on a diverse range of subjects, both fiction and nonfiction. Many read Dyer's 2004 essay collection Yoga for People Who Can't Be Bothered to Do It and were sold on his wonderful, humorous, smart prose. Even more so in the novel Geoff in Venice, Death in Varanasi. In White Sands, another essay collection with a strong travel bent, Dyer takes us to Beijing, Tahiti, and the California desert, among other places. Wherever he is, you end up getting stellar writing like this: "There was talk of a daytrip to the place where Gauguin's grandson or great-grandson lived. The idea was to have lunch or at least take tea or coffee with him, but it turned out that he doesn't like foreigners and did not want to meet me. Which was fine by me, because I have some dislikes of my own and near the top of that extensive list are the sons, daughters, or grandsons and granddaughters of famous parents who consider themselves special by some virtue of having been born. Within that special category of detestation I reserve special contempt for those sons and daughters who, while claiming special status from the strength of their lineage, also lament the inhibiting weight of expectation bearing down on them because one or both parents achieved such renown that the pressure on the descendants to do something condemns them to doing nothing, to a life of endless weakness."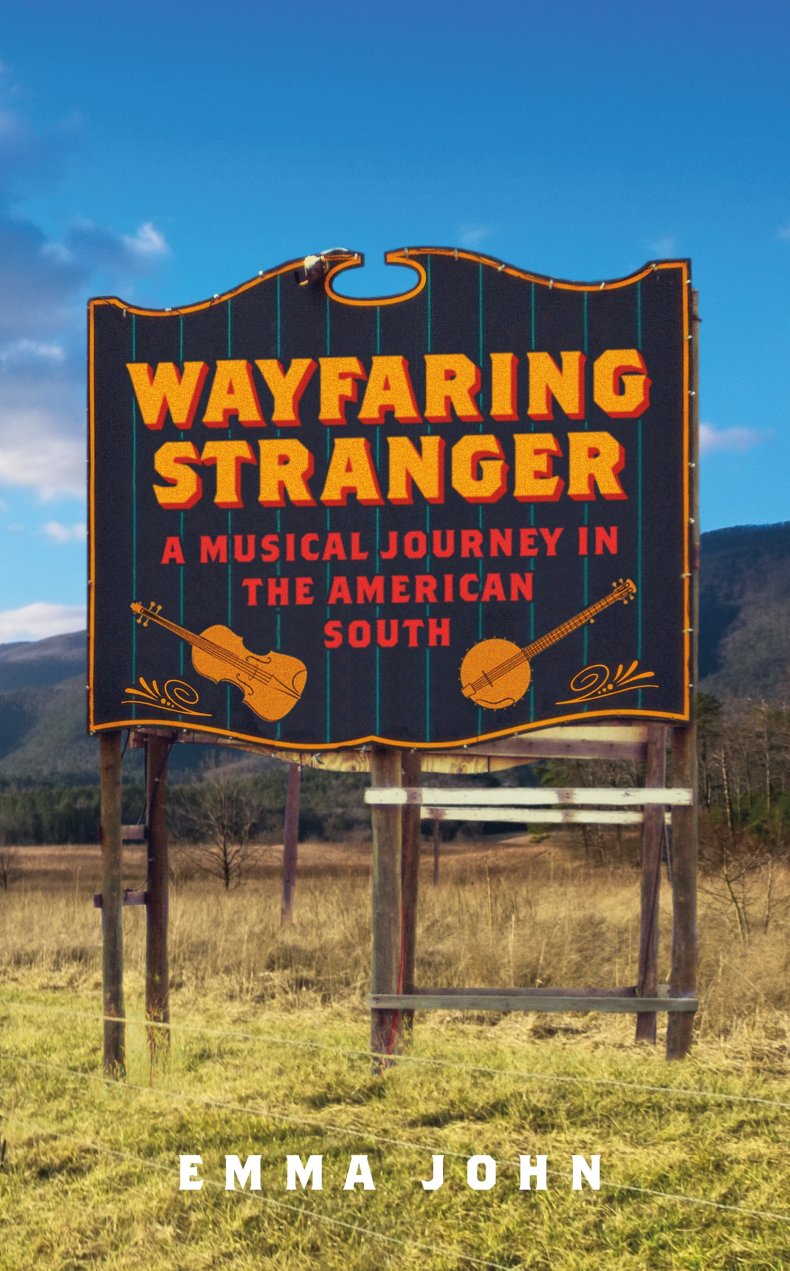 'Wayfaring Stranger: A Musical Journey in the American South' by Emma John
London-based writer Emma John's official journey with American roots music began when she penned a piece about her travels in the American South, sent it to the travel magazine Afar, and it was published. She went back to the South, her fiddle under her arm, to delve even deeper into the landscape and culture of bluegrass music. John peppers the narrative with the history of bluegrass and amusing anecdotes. The narrative really shines when she's interacting with local musicians. The fish-out-of-water element, a Brit in the deep South, makes for some comical elements in this wonderful travel tome.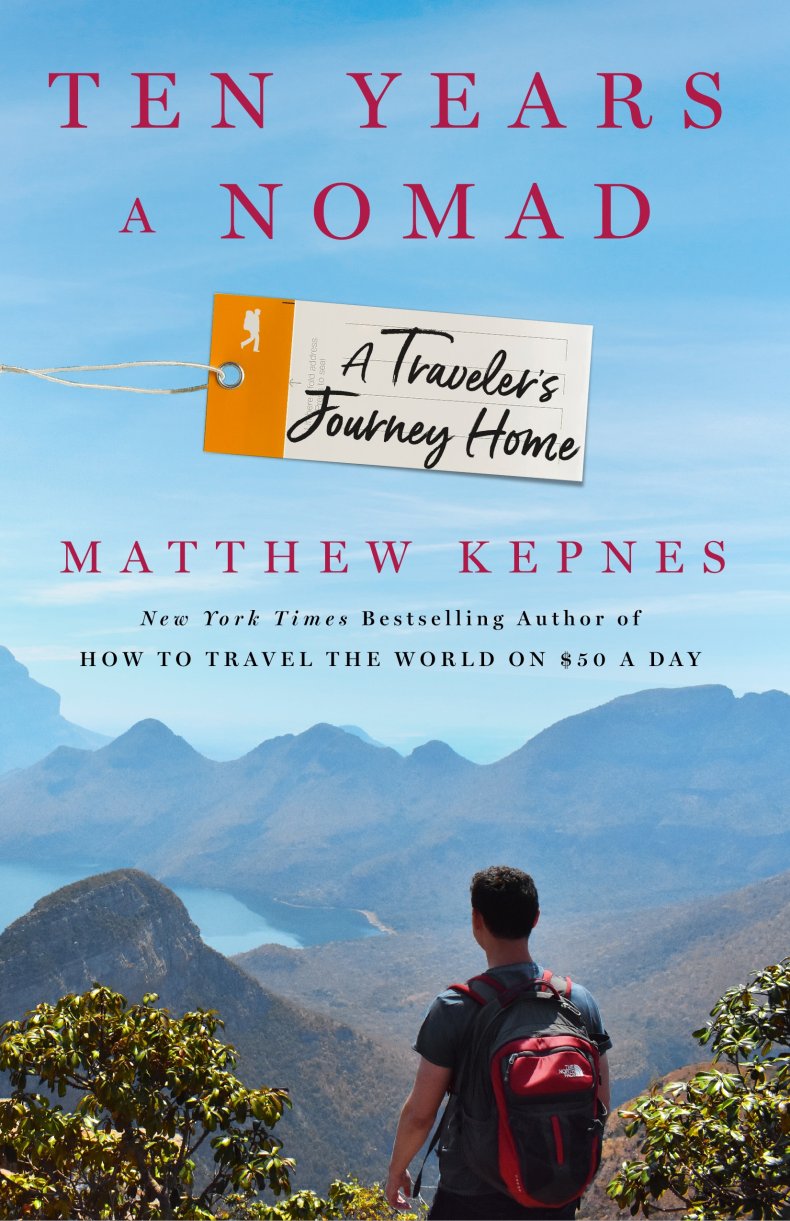 'Ten Years a Nomad: A Traveler's Journey Home' by Matthew Kepnes
Author and blogger Matthew Kepnes is better known as Nomadic Matt. For the last decade or so, he's written and run one of the internet's most popular travel blogs, NomadicMatt.com, and has since parlayed his success into writing books and penning guides on his site. In this 2019 book, Kepnes regales the reader with humorous and fascinating tales of his decade wandering the globe and offers a long gaze into what it's like to eschew mainstream life in America with its commutes, bills, mortgages etc., for a life on the road.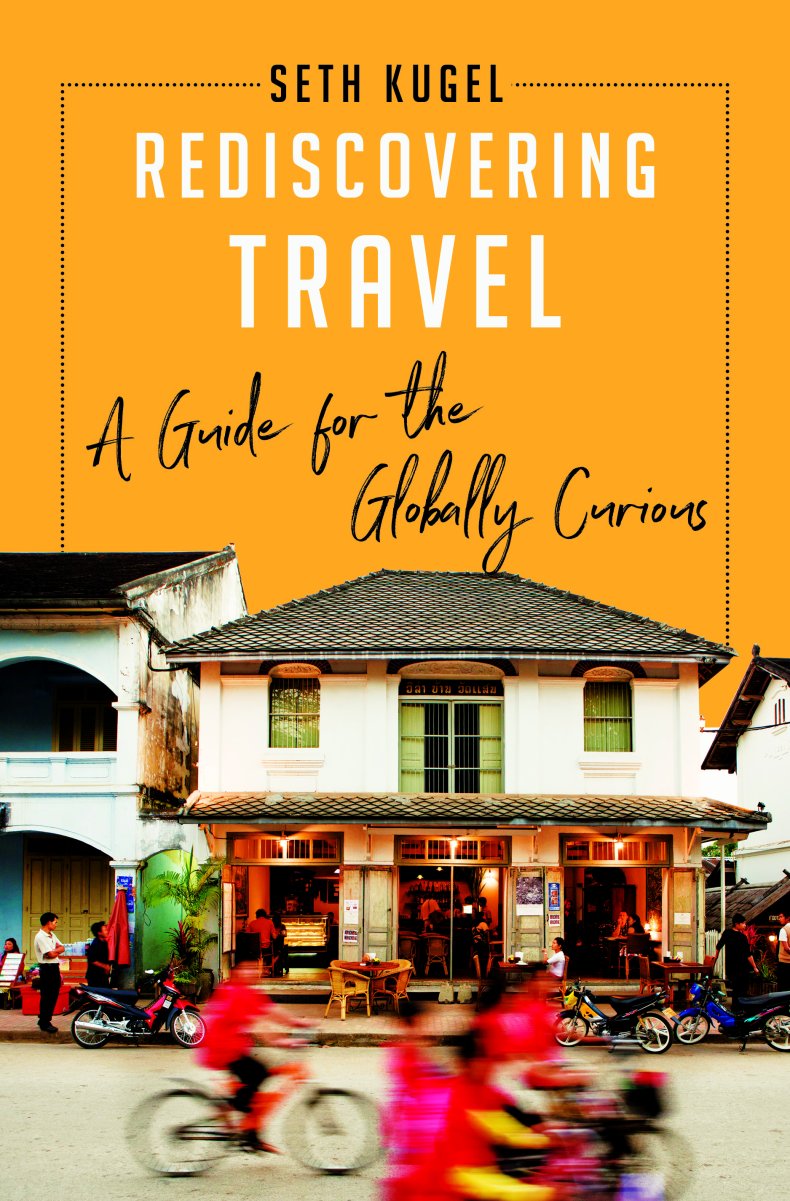 'Rediscovering Travel: A Guide for the Globally Curious' by Seth Kugel
Seth Kugel collected a lot of travel fodder and wisdom about the world as he hopscotched around the planet writing the Frugal Traveler column in The New York Times travel section for nearly six years. He pours much of that earned insight into this fun and fascinating book. Some of the best portions of the "Kugel Traveler's" tome are when he uncovers the ugliness of the travel industry, taking it to task for being manipulative or overly brazen in its desire to fleece travelers.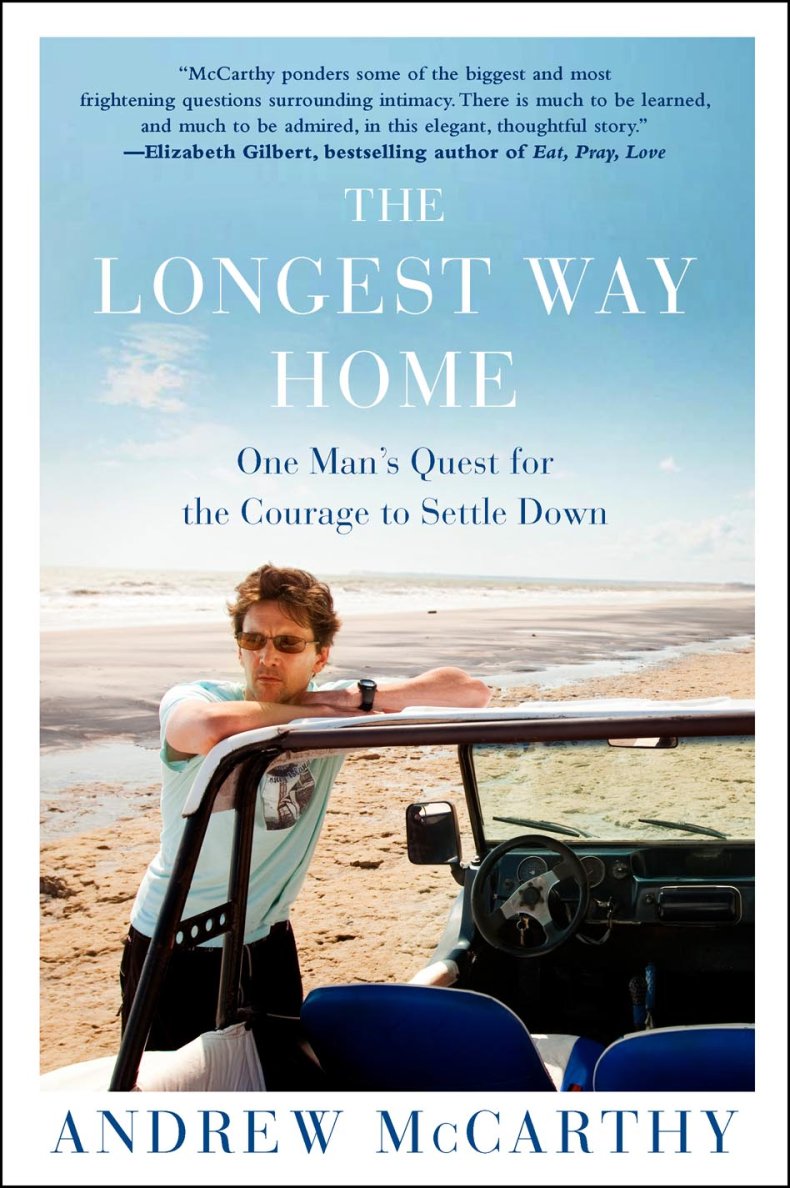 'The Longest Way Home: One Man's Quest for the Courage to Settle Down' by Andrew McCarthy
Americans of a certain age might remember Andrew McCarthy, the film and TV star. He's been behind the camera for the last decade or so directing TV shows. And he's also been skipping around the planet, penning award-winning travel articles for the likes of National Geographic Traveler and The New York Times. In this very readable travel memoir, published in 2013, McCarthy spins the globe, traveling from country to country, continent to continent, usually on a magazine assignment, before his wedding in Ireland. McCarthy's introspective prose and musings on life and marriage are thought provoking and a welcome edition to the wide genre of travel writing. He creates a nice narrative arc throughout the manuscript as the reader roots for him to get to the Emerald Isle and tie the knot.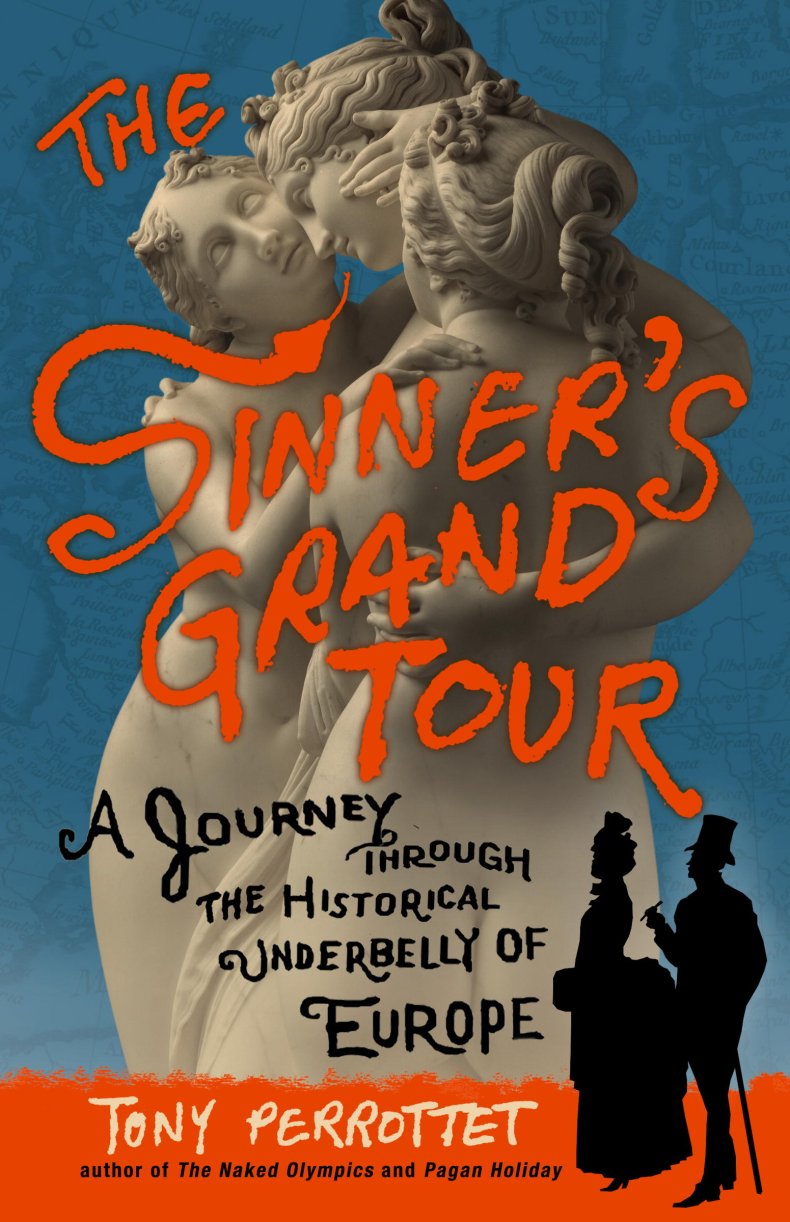 'The Sinner's Grand Tour: A Journey Through the Historical Underbelly of Europe' by Tony Perrottet
Australian-born, New York City–dwelling writer Tony Perrottet is at his best when he's fusing offbeat history with his travel experiences. And here he does it best. Whether he's dredging up the lost "sex chair" of King Edward VII in Paris or he's talked his way into a verboten room in the Vatican where the walls are covered by 16th-century pornography painted by Raphael, award-winning Perrottet offers readers a page-turning experience and great cocktail party conversation. This was Perrottet's fifth book—his sixth and most recent is Cuba Libre: Che, Fidel, and the Improbable Revolution that Changed World History—and he makes for a very fun travel companion as he regales the reader with aspects of European history that have fallen through the cracks. Only to have Perrottet squat down, pick them up, and put them on the page.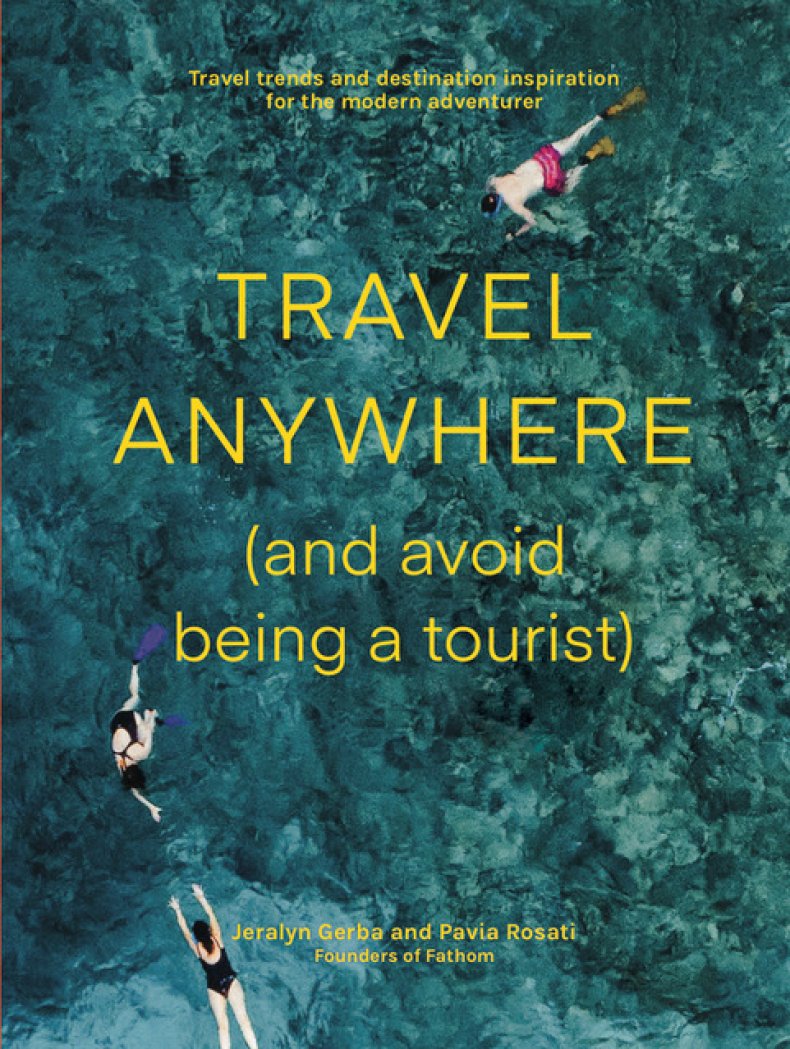 'Travel Everywhere (and Avoid Being a Tourist): Travel Trends and Destination Inspiration for the Modern Adventurer' by Pavia Rosati and Jeralyn Gerba
Two editors behind the travel site FathomAway.com, Pavia Rosati and Jeralyn Gerba have mined their wealth of global contacts to put together an advice book about how to travel better. Want to go off the grid or still visit over-touristed nightmare destinations like Barcelona and Dubrovnik without getting stuck in the souvenir swamp? This book will help.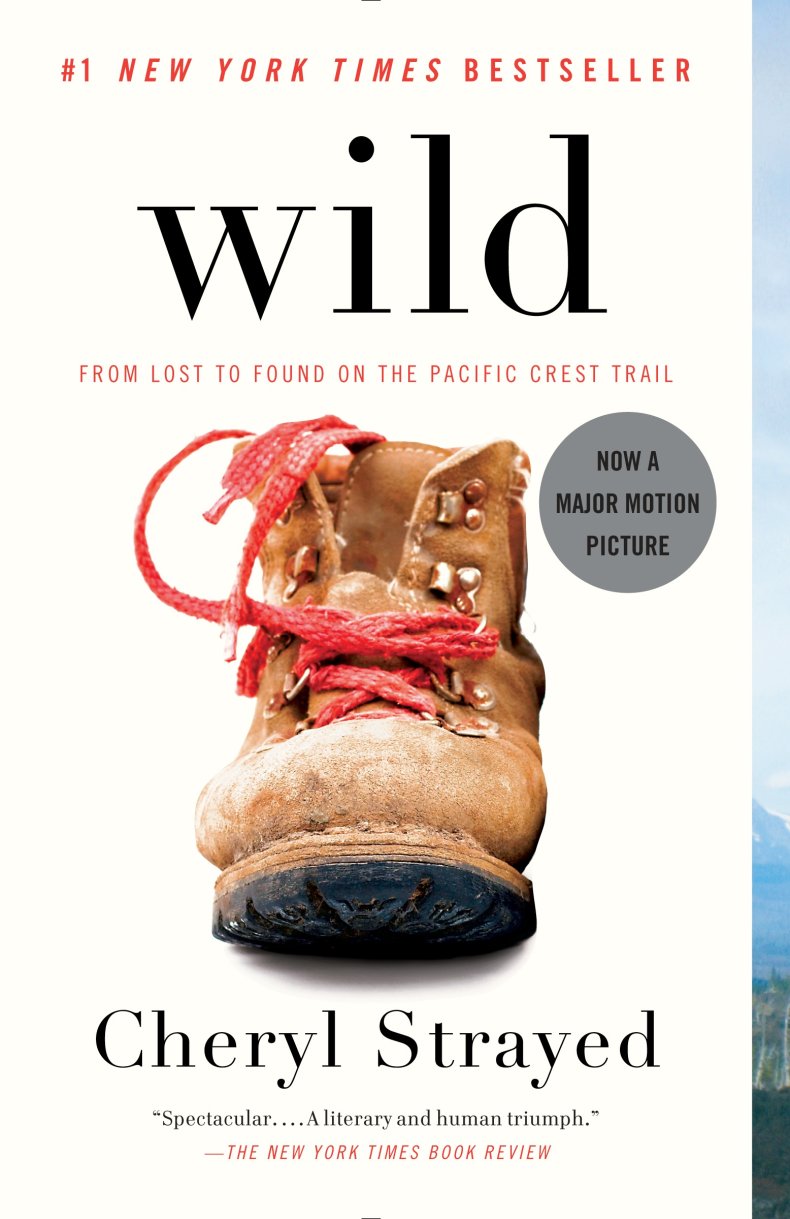 'Wild: From Lost to Found on the Pacific Crest Trail' by Cheryl Strayed
Portland, Oregon–based Cheryl Strayed was already an established writer before this memoir his bookshop shelves. But Wild rocketed her into the literary stratosphere, placing her on best seller lists everywhere and having Reese Witherspoon play her in the major motion picture adaptation of the book. Strayed's narrative about hiking the long Pacific Crest Trail while grieving the death of her mother and contemplating her own life fits in nicely to the history of the internal struggle in travel writing. She masterfully writes in detail about her own struggles in a way that allows the reader to not only sympathize but take from it our own past struggles.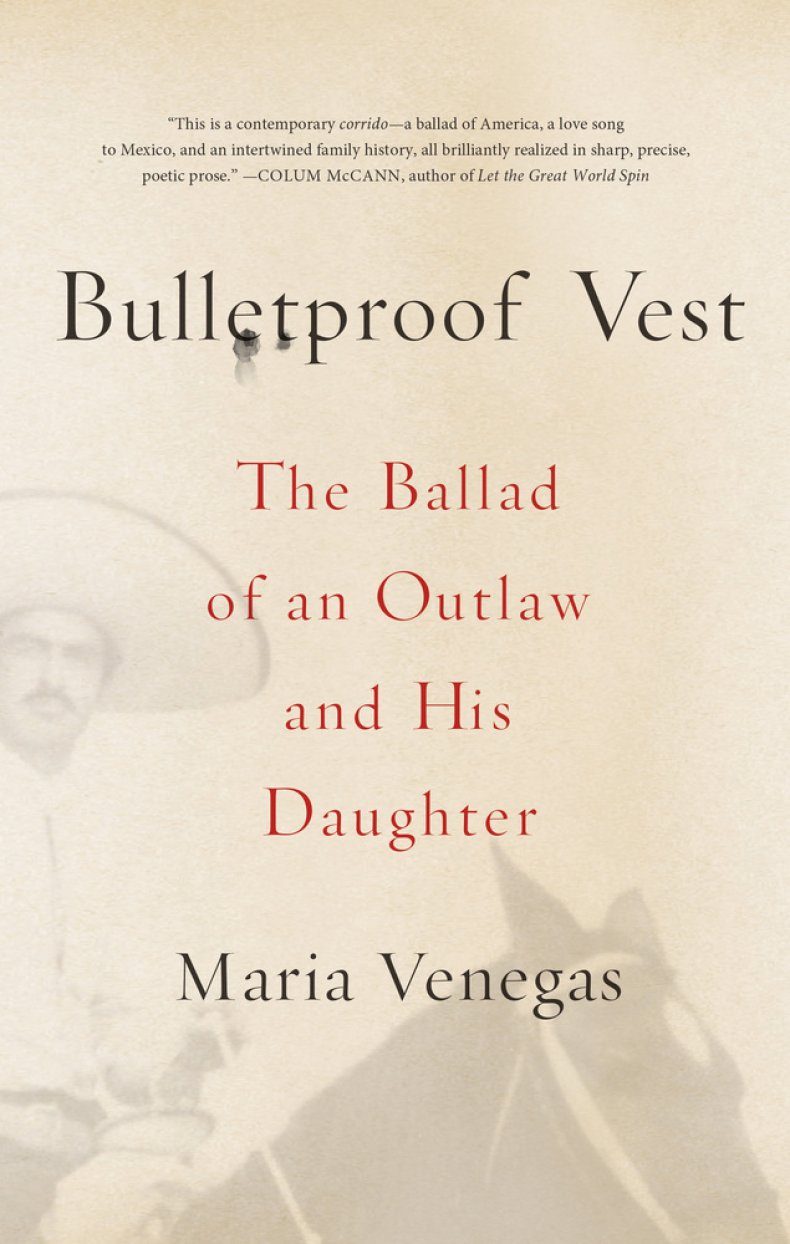 'Bulletproof Vest: The Ballad of an Outlaw and His Daughter' by Maria Venegas
Writer and Columbia University professor Maria Venegas' tale of reacquainting herself with her father in Mexico is a gripping one. After a long estrangement, her father begins opening up about his outlaw life revealing insight into the dark side of Mexico. Traveling between Mexico and New York City, Venegas' tome is both heartbreaking and fulfilling and very difficult to put down once you start reading.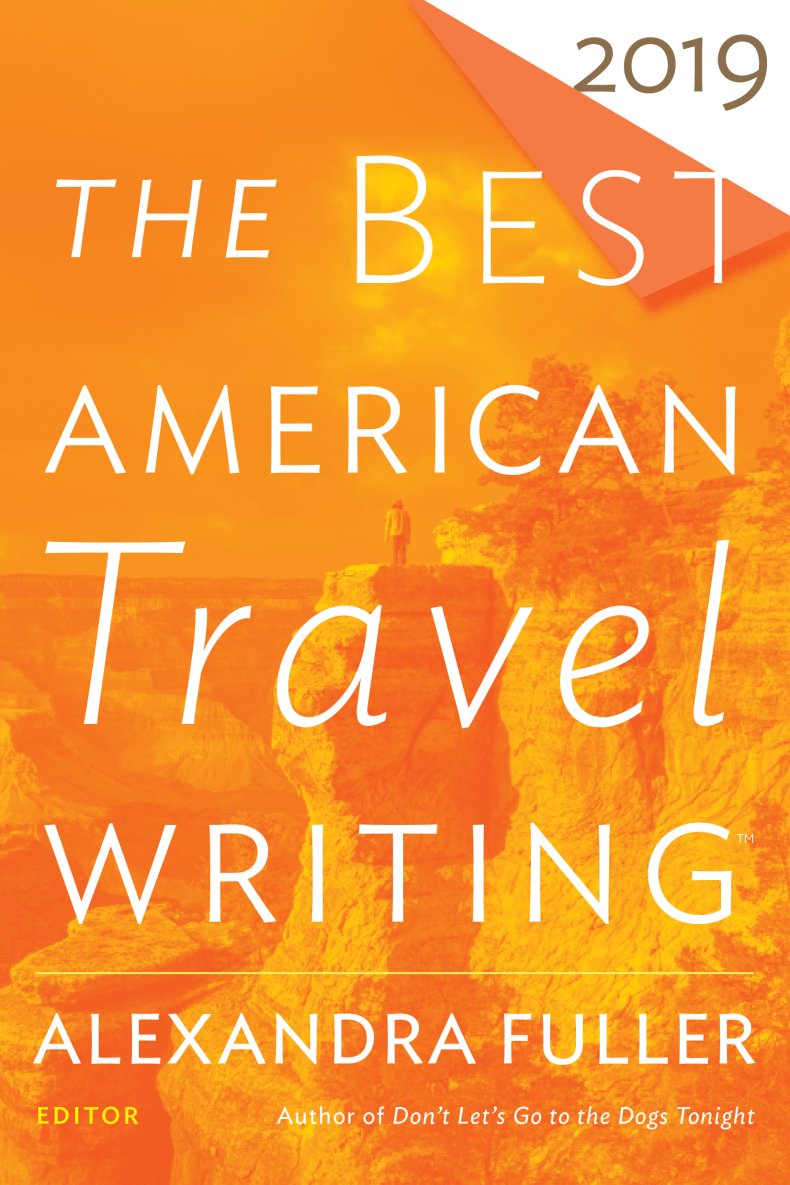 'The Best American Travel Writing, series editor: Jason Wilson
Since 2000, Houghton Mifflin Harcourt has been publishing this annual anthology. Jason Wilson has been the series editor since it was first published. Every year, a guest editor, a well-known writer who has at least dipped her or his toes in the genre of travel writing (Anthony Bourdain, Cheryl Strayed, Elizabeth Gilbert), picks 25 or so articles that were published in the previous year. And every year, BATW is an exciting read. The annual anthology helps to broaden the definition of travel writing, as it eschews the more vapid aspects of the genre—the top 10 beaches in Florida!—for more serious adventures that include topnotch reporting, researching and writing.