Comedy was a priority in 2017. No surprise there: It was that kind of year. But it was also a good time to drop into richly layered dramas—fantastical worlds steeped in danger (Game of Thrones, Stranger Things 2) or American landscapes filled with a more familiar kind of treachery (Big Little Lies, Godless).
The point, in either case, was not reality but escape, often courtesy of Netflix. The streaming platform had an exceptional 2017, beating most network and cable channels for originality and quality.
Herewith, the Newsweek culture team's favorite shows of the past 12 months. Some are returning soon, so use the long weekend to catch up.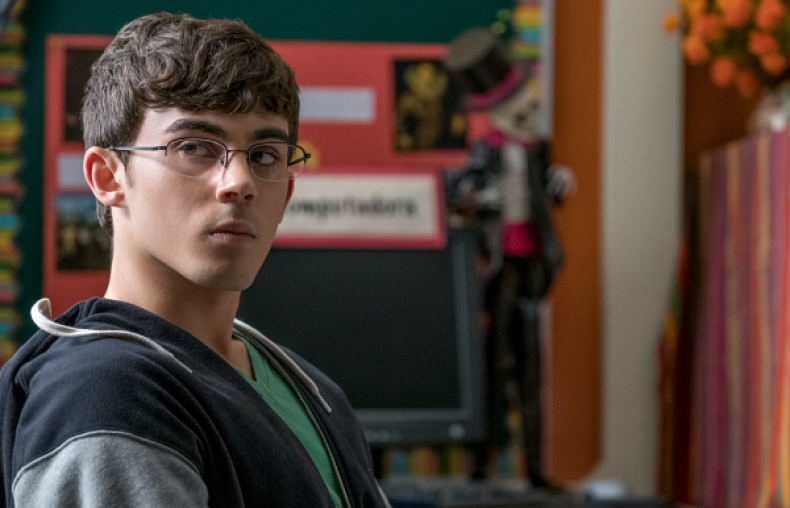 American Vandal (Netflix)
The most subversive comedy of the year—a lampoon of the relatively new true-crime-mystery series—stars former Vine celebrity Jimmy Tatro as a wrongfully punished stoner hoping to prove himself innocent to the school board. The show, co-created by Dan Perrault (CollegeHumor) and Tony Yacenda (Lil Dicky's music video "Pillowtalking"), wrings genuinely moving moments from a deceptively simple premise: two AV nerds (played by Tyler Alvarez and Griffin Gluck) try to exonerate a kid they have zero in common with. If nothing else, it proves that funny white dudes still have something to say. —Emily Gaudette
Better Call Saul (AMC)
Creator Vince Gilligan's flair for casting became apparent with Breaking Bad, a drama filled top to bottom with actors who could be confused with real folk walking the streets of Albuquerque, New Mexico (where the show was set). With this prequel, the story of how one of those people became sleazy lawyer Saul Goodman, Gilligan and co-creator Peter Gould have assembled the strongest ensemble on TV, beginning with stars Bob Odenkirk, Rhea Seehorn, Jonathan Banks and Michael McKean, whose character's slow slide into madness during a superb Season 3 highlights just one of the things Gilligan does brilliantly: The setting and springing of narrative traps. —Mary Kaye Schilling.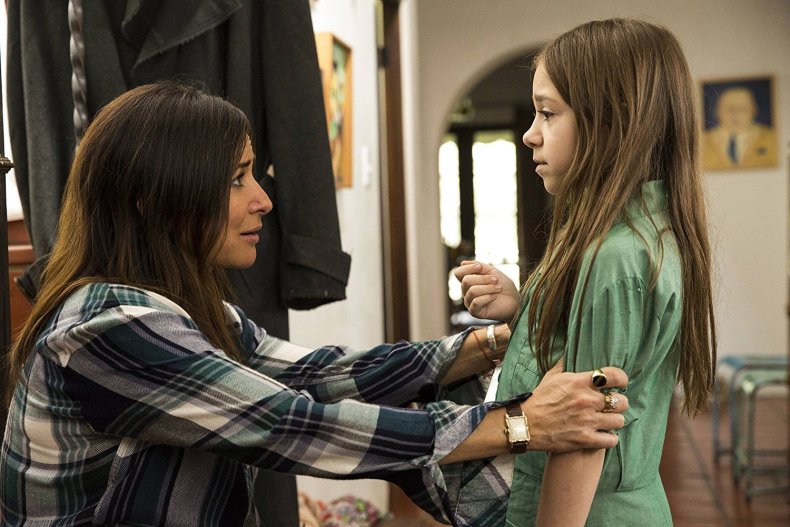 Better Things (FX)
Yes, Louis C.K. has been a bad boy, but he did reinvent the sitcom with his FX show Louie, and you can see his fingerprints (too soon?) all over Better Things, co-produced with the show's star, Pamela Adlon. The actress and one-time voice of King of the Hill's Bobby (for which I will forever adore her) co-produced and co-starred on Louie, and she brings a similarly beleagured incredulity here, as a single actress who loves—though more often resents—her three self-absorbed daughters. As scathingly funny as Roseanne, Better Things follows in the latter's footsteps in revealing what we all now know: parents are marginally more mature than their kids. —MKS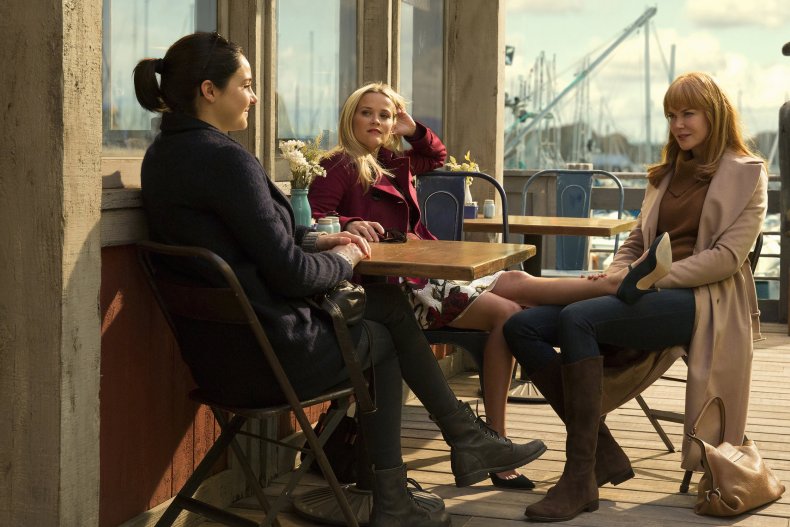 Big Little Lies (HBO)
What starts as a compelling if rudimentary murder mystery about affluent helicopter moms (played splendidly by Reese Witherspoon, Shailene Woodley, Nicole Kidman and Laura Dern) swerves into something more nuanced and powerful: a psychological thriller about the insidiousness of domestic abuse. Entertaining bitchiness and long-suffering glances over glasses of wine aside, the story here is of women coming together to fight a violent bully (the insidiously creepy Alexander Skarsgård). What could be more timely than that? —Anna Menta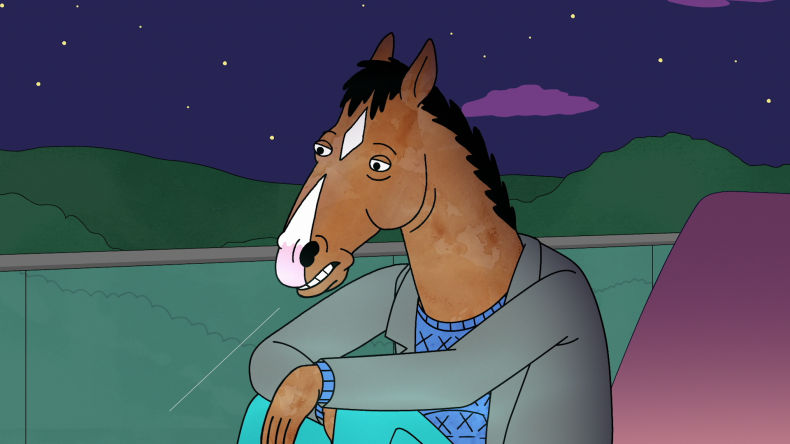 Bojack Horseman (Netflix)
At its best, this animated show about a has-been actor—half horse and half man in a world where talking animals and humans co-exist—is TV's most astute satire of celebrity culture. In addition to being funny (the never-ending sight gags are worth repeated viewings), creator Raphael Bob-Waksberg has a way of wrenching the heart. Of course, none of that would be possible without the inspired voice work of Will Arnett (as cynical narcissist Bojack), Amy Sedaris (catty, all-cat celebrity manager Princess Caroline), Aaron Paul (cheerfully idiotic Todd) and Alison Brie (Bojack's human soulmate, Diane). After awhile, this "Hollywoo" doesn't seem fantastical at all. —MKS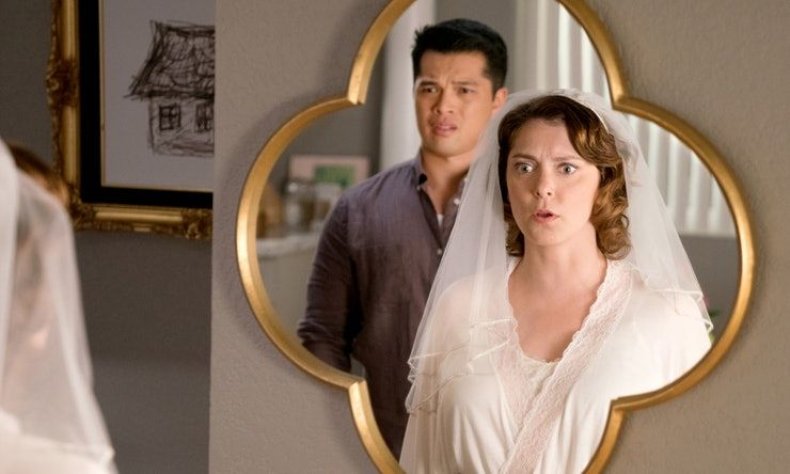 Crazy Ex-Girlfriend (The CW)
Season 3 was the show's darkest yet, and at times it was painful to watch Rebecca Bunch (played by the show's co-creator, Rachel Boom) spiral ever deeper into depression and self-destruction. She's downright villainous in her smear campaign against Josh (Vincent Rodriguez III), toys with the heart of her surprisingly sweet boss Nathaniel (Scott Michael Foster) and treats her loyal friend Paula (Donna Lynne Champlin) like dirt. Few creators are brave enough to center a show—a musical comedy, no less—on a character with borderline personality disorder, and, with Bunch's official diagnosis this season, Bloom and co-creator Aline Brosh McKenna took the show to the front lines of mental health representation on TV. —AM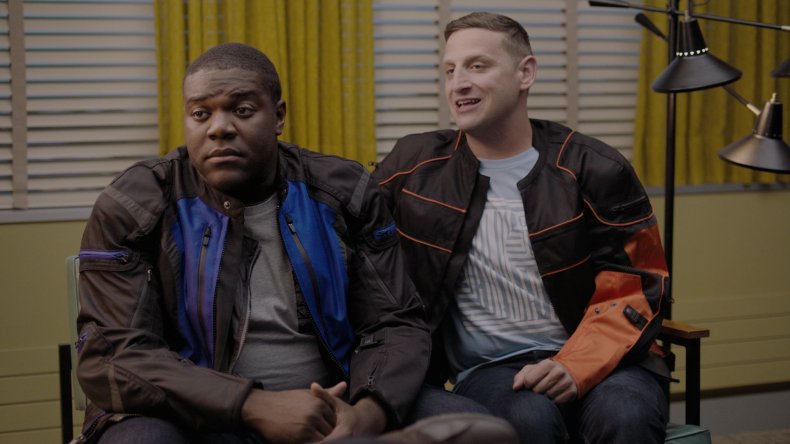 Detroiters (Comedy Central)
The criminally overlooked sitcom follows two guys, Sam Richardson (Veep) and Tim Robinson, as they struggle to run a once-great advertising firm in a scrappy city full of weirdos. The humor is dumb but sweet—like Workaholics' heartfelt cousin, or M.A.S.H. with lower stakes—and the show's underemployed and immature leads indulge in enormously satisfying slapstick and silliness (such as, how many times you can throw a chair at a window before shattering it). A nice diversion from, well, everything. —EG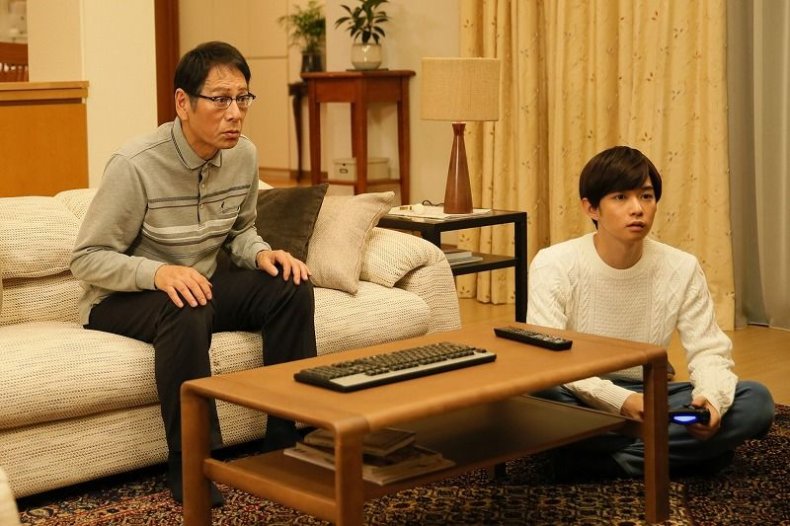 Final Fantasy XIV, Dad of Light (Netflix)
In this tongue-in-cheek Japanese soap opera, Yudai Chiba plays a lonely twentysomething trying to anonymously bond with his father within the world of Final Fantasy XIV. His in-game buddies are in on the plan, but his stressed-out millennial coworkers can't figure out why he wants to bridge an intergenerational gap. His parents (played by Ren Osugi and Mako Ishino) are standouts as a middle-aged couple both charmed and terrified by modern technology. Easily the best video game adaptation in years. —EG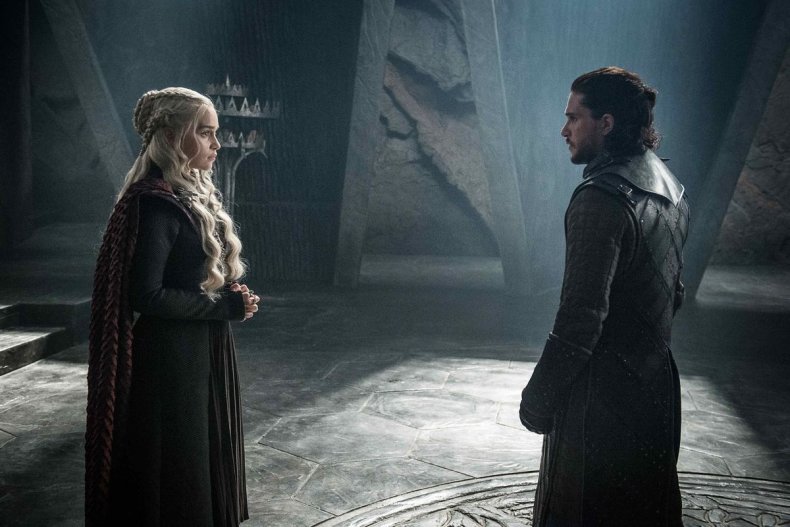 Game of Thrones (HBO)
Naturally, there was whining over Season 7, like too many storylines running in circles, or glacial pacing that amounted to a lot of waiting—for Jon and Dany to hook up, for the White Walkers to show up, for Jaimie Lannister to finally turn on his psycho twin, for Littlefinger's whispers to be silenced forever. HBO's highest-rated and most expensive show has a lot of expectations to excede, particularly in its final lap. But no complaints here. Creators David Benioff and D.B. Weiss have taken George R. R. Martin's epic fantasy series (including a book yet to be written) and turned it into an emotionally weighted, gorgeously staged and utterly captivating TV saga for the ages. As with every single episode, I both yearn for and dread the show's final scene in 2019, which I dearly hope includes Tyrion, Jaimie, Bronn and at least one dragon. —MKS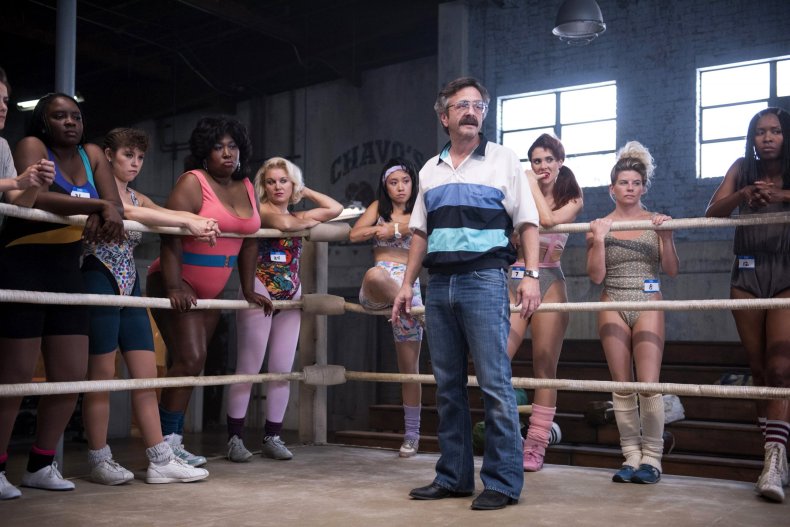 Glow (Netflix)
Creators Liz Flahive and Carly Mensch (ha!) had us at women wrestling. We stayed for Alison Brie's impeccable comic timing, Marc Mayron's inspired casting as the foul-mouthed, sexist manager of a female wrestling troupe, and the actresses—most of them unknown—playing the ragtag band of big-haired, spandex-clad misfits who find that they're more successful together than apart. The comedy, based on an actual low-budget '80s TV Show, The Gorgeous Ladies of Wrestling, should be savored, though it's a challenge not to inhale the 10 episodes in one five-hour sitting. As Mayron's Sam says in his TV series pitch to network executives, "Porn you can watch with your kids, finally!" —MKS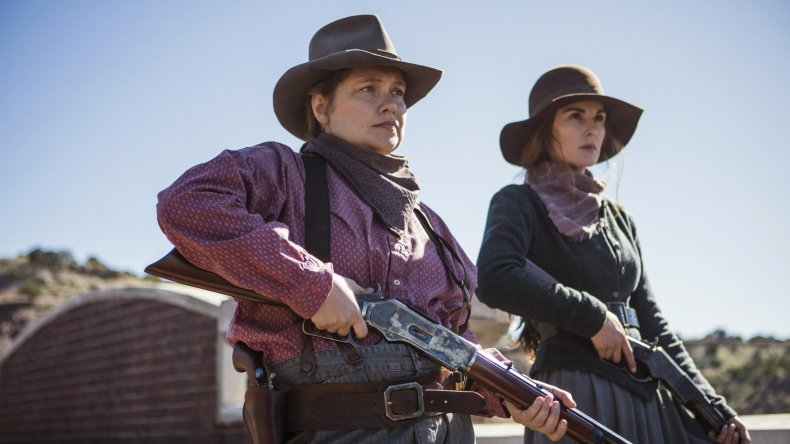 Godless (Netflix)
For those still pining for the violent machinations of Deadwood—not to mention a villain as delicious as Ian McShane's Al Swearengen—feast your eyes on this horse opera, featuring an evil Mormon played to psychopathic perfection by Jeff Daniels. The plot is beside the point. It's the conceit of a frontier town run by women, the dry-witted snap of creator Scott Frank's dialogue, and the hard-bitten characters portrayed by Michelle Dockery, Jack O'Connor, Scoot McNairy and Merritt Wever (a sassy sharpshooter reminiscent of Deadwood's Calamity Jane) that make this bucking bronco irresistible. —MKS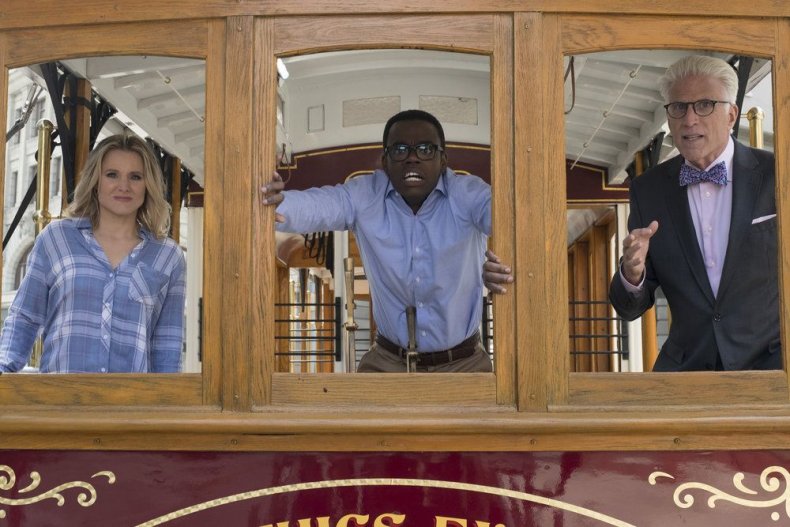 The Good Place (NBC)
Season 1 of Mike Schur's sitcom, about a woman (Kristen Bell) who's died and gone to a non-denominational afterlife that includes Michael (Ted Danson), ended on a shocking plot twist (no spoilers), allowing for a revolution. Most half-hour comedies return to the status quo at the end of each episode; nothing really changes from day to day (think Friends, Seinfeld, The Office). The Good Life certainly includes expected tropes (quippy lines, running gags, will-they-won't-they romantic tension), but with Season 2 Schur has created a miracle: an ever-changing, plot-driven sitcom. —AM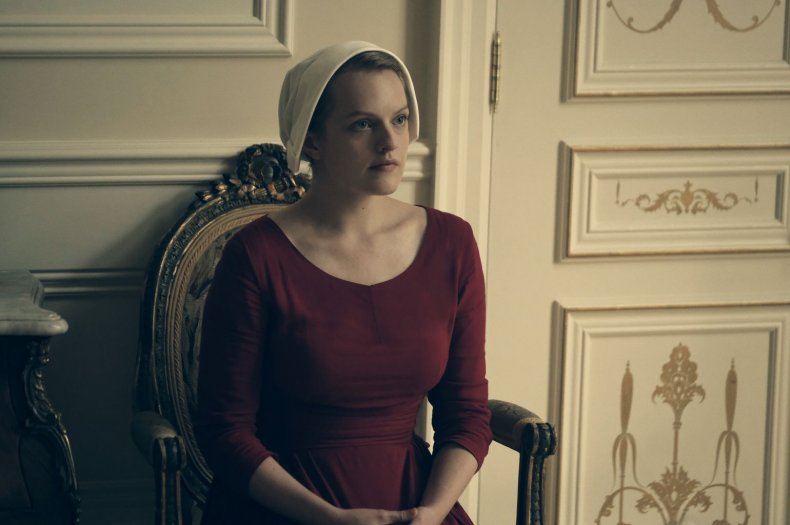 The Handmaid's Tale (Hulu)
Bruce Miller's adaptation of Margaret Atwood's 1985 vision of dystopian America, where women have been turned into enslaved breeders, went beyond the storylines of the book while staying true to its spirit, thanks in part to a superb cast led by Elisabeth Moss. The series is a chilling evocation of what happens when democracy gives way to authoritarian theocracy. As one of the characters says,"Better never means better for everyone"—a line that resonates against the backdrop of President Trump's "Make America Great Again," which has never meant "great again" for everyone. —Stav Ziv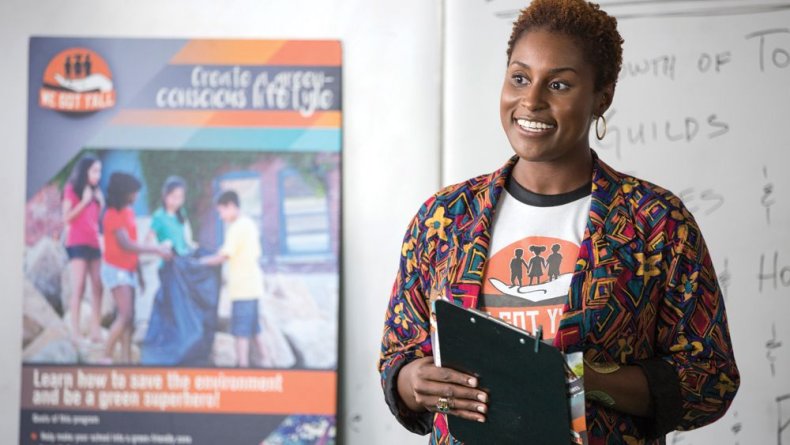 Insecure (HBO)
When the actress and writer Issa Rae set out to create a show—beginning with her YouTube series Awkward Black Girl—she was trying to fill a void: the lack of black voices and experiences on TV. She did that and then some with Season 2 of her HBO series,sparking intense social media conversations among all races with storylines about pay inequality, racial bias (includling the anxiety of driving as a black person), sex and open marriages—looking at you, Molly and Dro. —Janice Williams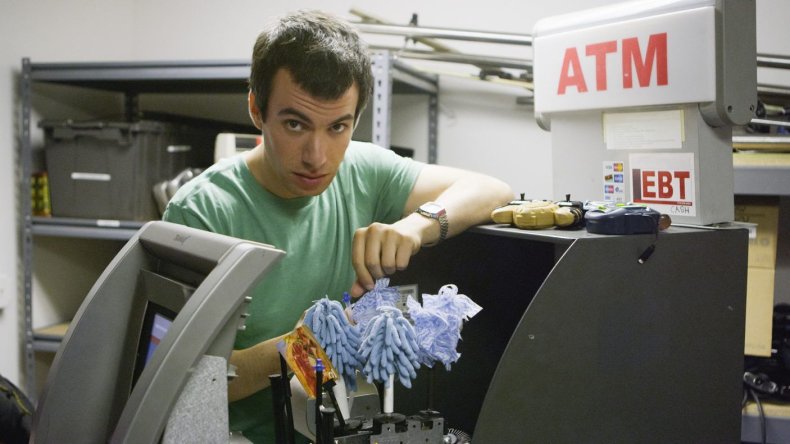 Nathan For You (Comedy Central)
When Nathan Fielder's bizarre series began, he was making gross-out jokes and pranking small business owners. The comedy, which was originally set up like a hidden camera prank show, or a serialized Borat, has evolved into a tongue-in-cheek satirization of American capitalism. And with the Season 4 finale, "Finding Frances," Fielder created the most sophisticated and mind-bending TV movie of the year. Even if you've never seen the show, this episode's commentary on love, loneliness, sex work and masculinity will take your breath. Documentary filmmaker Errol Morris called it downright transfixing, and that's an understatement. —EG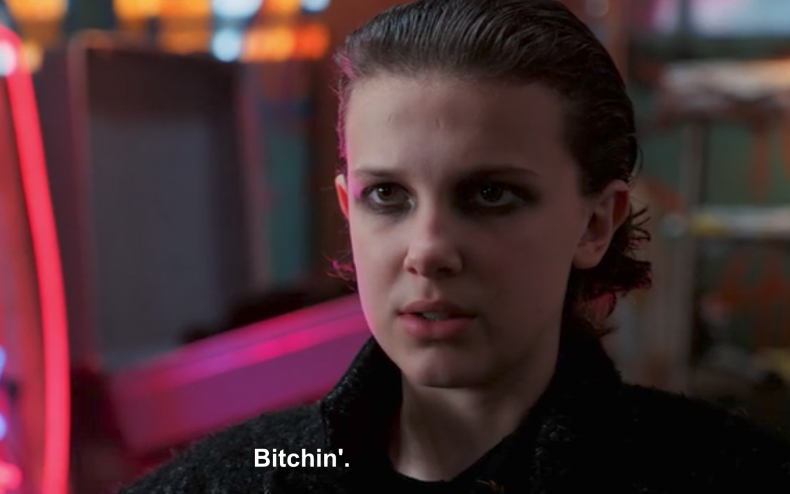 Stranger Things 2 (Netflix)
Turns out a bigger, smarter, scarier monster was lurking in the Upside Down. (Surprise!) The second season of the sci-fi hit came as close as a show can to meeting the enormous expectations of its rabid followers. The young actors who play the central group of friends deepened their characters (with Noah Schnapp's possessed Will Byers a standout), and newcomers—Sadie Sink, Dacre Montgomery and Sean Astin—were seamlessly integrated. Eleven's standalone episode was hotly contested, but for this fan the big swing paid off. It was "bitchin!" —AM