Who to Follow on Twitter in 2018: The Best Accounts for News, Humor, Cute Animals and Interesting Facts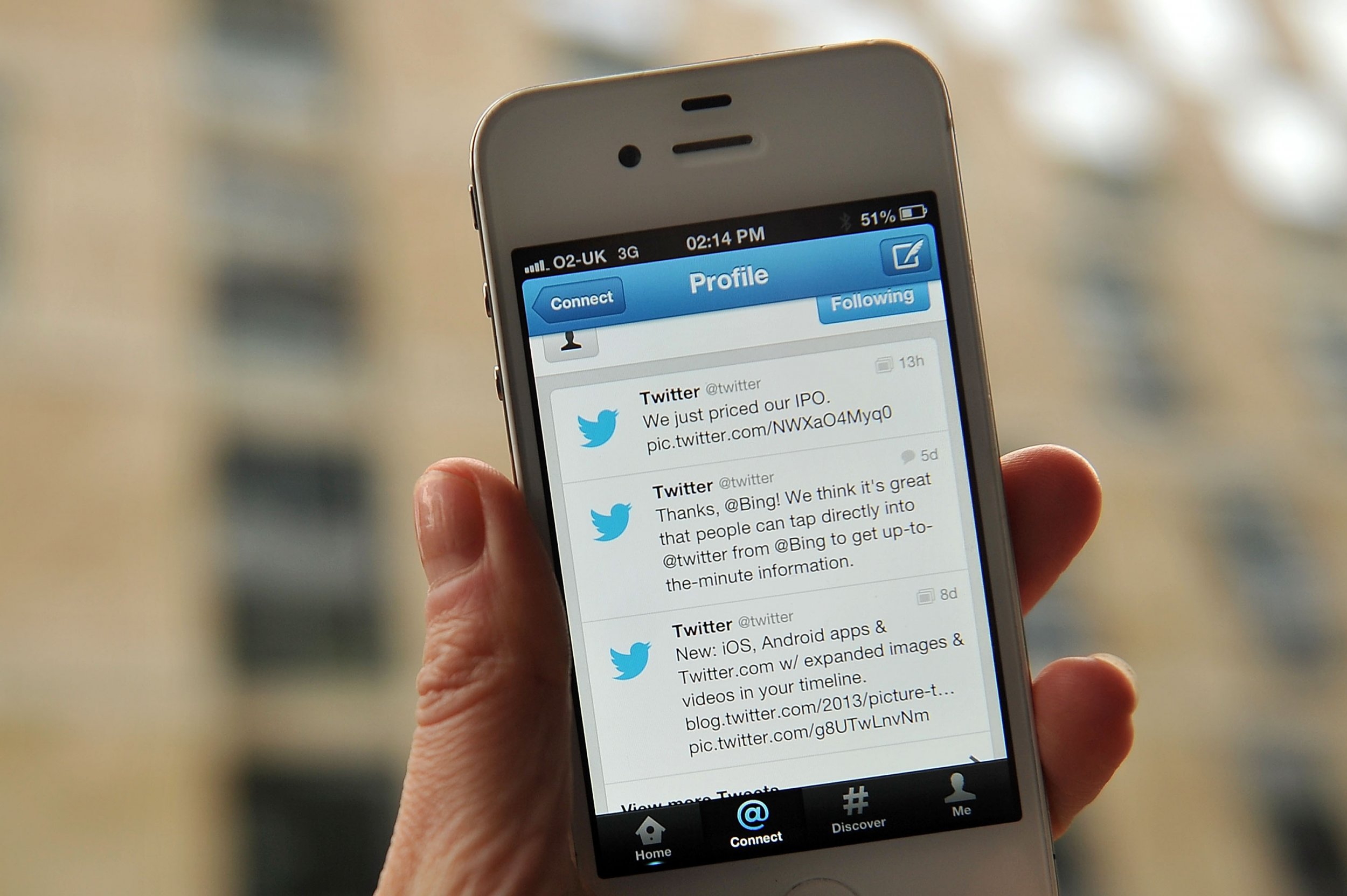 It's a new year, and that means new Twitter followers.
With 2018 comes a chance to expand the number of people you're following on social media. Contrary to its reputation, Twitter isn't just a platform where you can read every single update from every single facet of every single person's life—it's a way to stay on top of breaking news, a reason to giggle while you're on your iPhone in the grocery line and a place where cultural movements like #MeToo get started.
Twitter has more than 300 million users around the world, so why not join them? And if you're already on it and unhappy with your feed, why not switch up who's on your timeline?
Here are a few of our favorite Twitter accounts to get you started.
@Newsweek: Duh.
@WashingtonPost: If you're seeking reliable sources, you should head to the Washington Post. The paper may be known for its coverage of the Watergate scandal in the 1970s, but more recently it's broken stories about Donald Trump's Access Hollywood tape and the sexual misconduct allegations against Roy Moore.
@nytimes: The Post's rival-slash-partner-in-crime publishes hugely impressive stories like the March 2015 one that revealed Hillary Clinton had used a private email account while secretary of state and the October 2017 one that exposed Harvey Weinstein had been paying off sexual misconduct accusers for years.
@BuzzFeed: So much more than cat-themed listicles, BuzzFeed is the outlet that published the dossier containing the rumor that Trump once paid Russian prostitutes to urinate on a bed where the Obamas once slept.
@SavedYouAClick: Don't fall for clickbait—let this account do it for you.
@kalesalad: Despite its name, this account exists simply to retweet the sources behind the best Twitter memes. Follow this instead of CommonWhiteGrl—you'll feel much better about yourself.
@realdonaldtrump: The president of the United States is a near-constant tweeter, using the site to comment on everything from Kim Jong Un's weight to Robert Pattinson's relationship with Kristen Stewart.
@darth: Every once in a while he takes a Twitter hiatus, but this little red panda always comes back with adorable animal pictures and GIFs.
@dogrates: WeRateDogs rates dogs (shocking, right?). You can either submit your own pup or sit back and enjoy other people's pets. It's a good follow, Bront. 13/10.
@UberFacts: It's hard to resist the lure of getting quick, interesting facts in your feed (it's recently tweeted about vampire bats, spanking, penicillin and Nicolas Cage). This account is a good follow, but before you share something, make sure you check it out.
@mental_floss: If you're on Twitter to learn, check out the brand Mental Floss. It recently shared the secret to perfect cookies, an article about ugly sweaters and information about pigeons.
@GordonRamsay: The British celebrity chef will tell you what he thinks of your home-cooked meals... but he probably won't be nice about it. Recent comments include "grilled diaper," "puke bowl" and "I've seen better food in prisons."
@ElonMusk: The CEO of Tesla is a weird follow, but a good one: He recently got into a Twitter spat with the Flat Earth Society and sold more than $500,000 in hats.
@JohnGreen: The best-selling author and Vlogbrother tweets mostly about his books, his videos and the Mountain Goats. What more could you want?
@TrumpsAlert: Following this bot is an easy way to stay on top of what the large Trump brood is tweeting, retweeting and liking. It's like a window into the souls of America's most influential family.
@chrissyteigen: Come for the sassy Trump responses and adorable baby photos, stay for the Animal Crossing commentary and pleas for people to find her bras.
@BarackObama: He's no longer in office, but he's still ridiculously popular. Four of the top 10 most-retweeted posts from 2017 were from No. 44. Plus he and his wife, Michelle Obama, regularly use the site to write cute public messages to each other, making us all feel warm and fuzzy.
@EmrgencyKittens: Bad day? Bored? Just want to scroll through a bunch of photos and videos of cute cats? You're in luck.
@dril: This account tweets nonsensical yet somehow extremely relatable phrases that will make you both smile and shake your head. And he got doxxed last month, so he deserves your follow.
Happy tweeting.