Best Twitter Reactions to Sasha Obama's Prom Date, Everything We Know About Chris Milton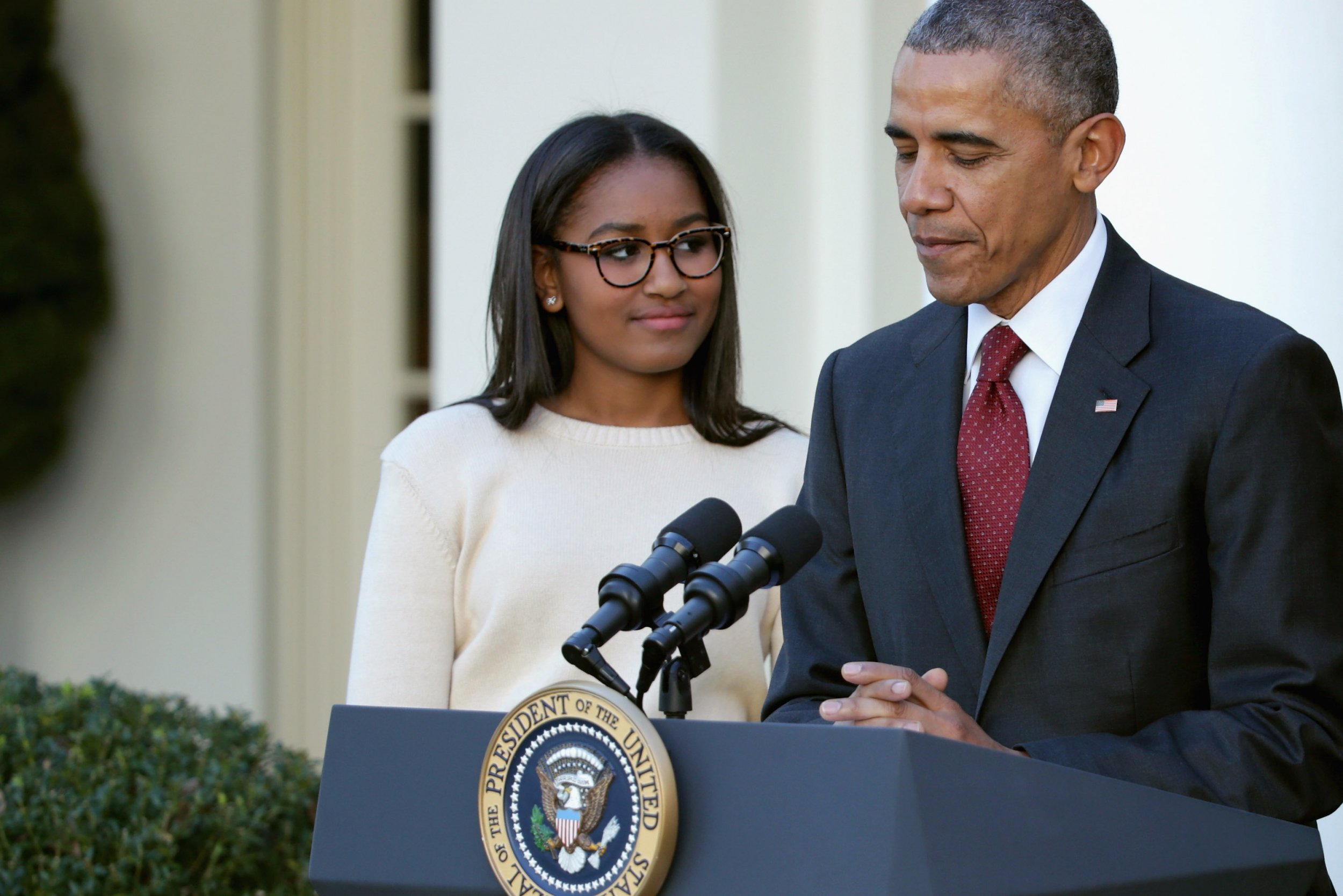 Twitter took a collective sigh of relief and subsequent happy cry when it was discovered that Sasha Obama was trending Saturday because she was headed to prom. America first met Sasha when she was 7 years old — the time her father, Barack Obama, was sworn into office as the country's 44th president in January 2009.
Coined "America's baby sister," the general public turned into a protective sibling when her prom pictures went public and a young man was standing next to her. In true Twitter fashion, the prom date was identified as Chris Milton and people were quick with the 1998 film My Date with the President's Daughter references.
Not much is readily known about Chris or his relationship with Sasha, except that he attends Sidwell Friends High School — a highly selective Quaker school in Washington, D.C., where Sasha Obama is also a student; older sister Malia graduated from the school too — and reportedly comes from Middletown, Ohio, according to a Monsters & Critics report.
His father, Travis Milton, took to Facebook Friday to share a dapper photo of Chris along with the caption, "CONGRATS to Chris and Sasha Obama 2019 Sidwell Prom. Hanging out with the First Family..... PRICELESS!!"
Given that both Chris and Sasha are students at Sidwell, and the wording of Chris' father's Facebook note, it appears that the prom was likely for Sidwell and not an event at another school.
In 2018, Michelle Obama told Ellen Degeneres that the family was still living in Washington D.C., so that Sasha, then a junior, could finish high school in the same school "she's been in since second grade." Sasha will turn 18 in June and is headed to the University of Michigan in the fall, official details on these plans are unconfirmed.
Michelle Obama recounted in her 2018 memoir Becoming how, for Malia's first prom date in 2015, the president and first lady made an exception for their teen daughter, allowing her to travel in a limousine without Secret Service protection in the car with her and her date.