The Best New Korean Films Coming in 2021 and Beyond
Several compelling new Korean films are on their way, including Escape from Mogadishu, which is released in the U.S. on Friday.
Distributed by Well Go USA Entertainment in the U.S, the political action thriller will be the opening film of the New York Asian Film Festival (NYAFF), which is on from August 6 to 22.
The film makes its international premiere at the NYAFF on Friday at 6:30 p.m. ET at Lincoln Center for the Performing Arts in New York City, following its release in South Korea last week.
Here we look at some of the most exciting new Korean films to be released this year and beyond.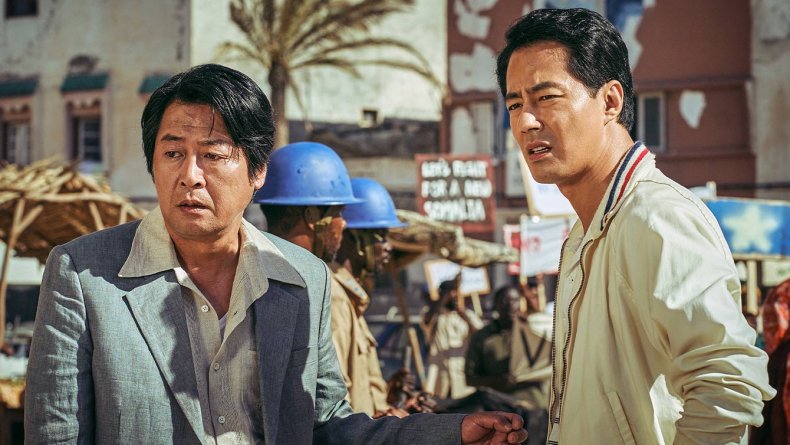 Escape from Mogadishu
Set in the Somali capital of Mogadishu, the film directed by Ryoo Seung-wan is based on real events that happened in 1991 amid the civil war in Somalia. The events took place at a time when the South and North Korean embassies were battling each other for United Nations membership. Both countries were admitted to the UN that year in September.
The film sees the two embassies come together "solely in order to come out alive from this war field," in the words said by South Korean ambassador Han Shin-sung (the real-life character played by Korean actor Kim Yoon-seok).
The sentiment is echoed in the words of North Korean ambassador Rim Yong-su (played by veteran Korean actor Huh Joon-ho, who recently starred in the Netflix K-drama series Kingdom) who says: "From now on, our goal is survival."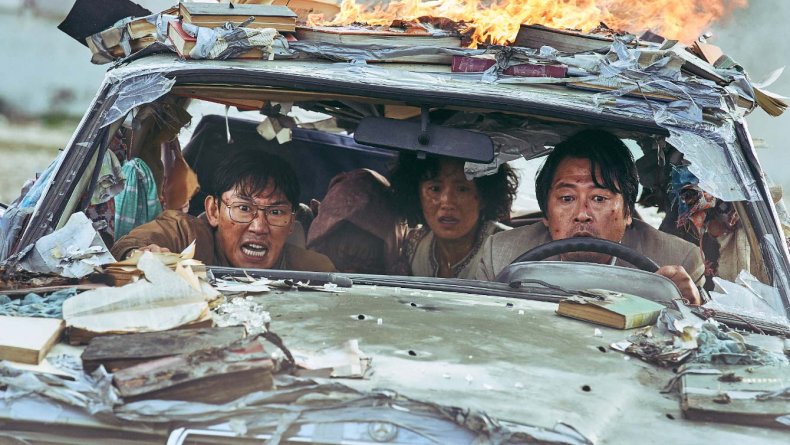 Among the film's other leads is Korean actor Zo In-sung (known from several K-dramas and Korean films) who plays Kang Dae-jin, a counselor for the South Korean embassy who is a member of South Korea's intelligence agency.
Korean actor Koo Kyo-hwan plays Tae Joon-ki, a counselor for the North Korean embassy. Koo was among the main characters in the special episode of the Kingdom series entitled "Ashin of the North," which was released last month.
Escape from Mogadishu features several action-packed narrow escapes, from explosive car chases to dodging bullets on the wartorn streets of Mogadishu.
Asked what was one of the film's most moving scenes, Zo told South Korea's Topclass magazine it is one that shows members of both embassies holding up beefsteak plant leaves while sharing a meal. Known as "ggaetnip" (깻잎) in Korean, it is a popular plant leaf often eaten as a wrap with rice among Koreans and is used in other Korean dishes.
Zo told the magazine on Tuesday: "It's a culture that only we [Koreans] would know. I believe South and North Korea are the only countries that eat ggaetnip."
Escape from Mogadishu is South Korea's highest-grossing film this year.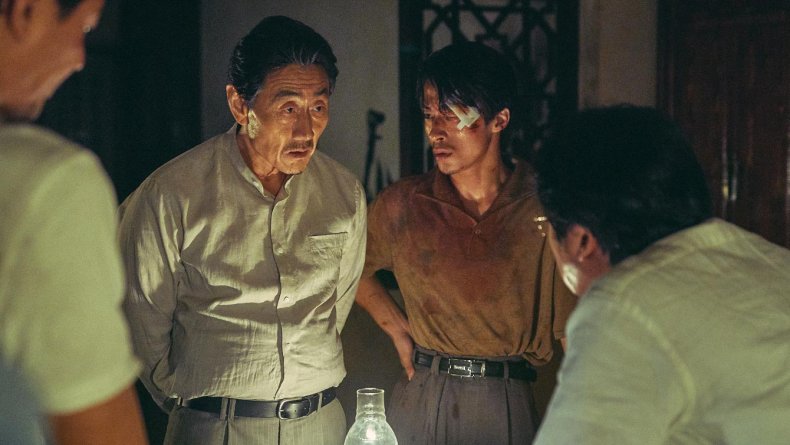 Decision to Leave
Decision to Leave is the highly anticipated upcoming film from Park Chan-wook, the acclaimed director of Oldboy (which won the Grand Prix prize at the 2004 Cannes Film Festival) and BAFTA-winning film The Handmaiden (shortlisted for the Palme d'Or award at the 2016 Cannes Film Festival), among a host of other films.
Park also directed the BBC's The Little Drummer Girl television series starring Alexander Skarsgård and Florence Pugh back in 2018.
Decision to Leave follows the story of a detective investigating a death in the mountains whose suspicions rise after meeting the mysterious wife of the deceased, according to South Korea's News1.
The film, which was reported to be in post-production in May, was not submitted to this year's Cannes Film Festival as it was incomplete at the time, an unnamed official from the film production told News1 in an exclusive interview in May.
The film's exact release date has yet to be confirmed, the official told News1.
While Decision to Leave didn't make it to Cannes this year, two other Korean pictures did. Emergency Declaration (starring Parasite's Song Kang-ho and Lee Byung-hun from The Magnificent Seven and The G.I. Joe film series) as well as In Front of Your Face were screened in the non-competition categories.
Jung-E
The upcoming Netflix film is a sci-fi picture from Korean director Yeon Sang-ho, who is "redefining the future of Korean films," according to Netflix.
Yeon directed the apocalypse thriller Train to Busan (which also screened at Cannes in 2016) and its sequel Peninsula (which was among the films of Official Selection at the 2020 Cannes Film Festival. The festival was canceled this year due to the COVID-19 pandemic).
His latest film centers around "brain cloning and human-like mercenary robots," Netflix said in a statement last month.
"The setting of this film is in the 22nd century where climate changes have made Earth uninhabitable, and humans are living in a man-made shelter. An internal war breaks out, and its outcome hinges on the success of brain cloning technology of the legendary robot mercenary Jung-E," Netflix describes.
The exact premiere date for the film, which will be released only on Netflix, has yet to be announced.
Yeon is also directing the upcoming Netflix K-drama series Hellbound, which sees its characters trying to survive under "conditions of utter social chaos," according to Netflix.
Concrete Utopia
Concrete Utopia from Korean director Um Tae-hwa follows a group of people in the aftermath of an earthquake that devastates Seoul, the South Korean capital.
South Korea's Hankyung reported the filming of Concrete Utopia began in mid-April.
The natural disaster thriller stars Lee (from the aforementioned Emergency Declaration) as well as Park Seo-jun, a popular Korean actor from various K-dramas, including Itaewon Class on Netflix.
Park is also starring in Hollywood's next Marvel film (The Marvels, the sequel to Captain Marvel), South Korea's Star News website reported in mid-June.
The actor reportedly received an offer for a role and is expected to head to the U.S. for the film in the second half of this year after the filming of Concrete Utopia is completed, according to Star News.
South Korea's Newsen reported Park's representative responded with "no comment" when asked about Park and The Marvels film.
Park's agency Awesome Entertainment told Newsen that "there was nothing they could share."
Wonderland
This sci-fi fantasy film unpacks what happens to a group who use an artificial intelligence service to communicate via video calls with loved ones who are no longer visible in the living world, Star News reported in October.
The drama features a star-studded cast including one of Parasite's lead actors Choi Woo-shik. Wonderland also stars other major Korean actors including Park Bo-gum (who recently starred in the Netflix K-drama Record of Youth) and Gong Yoo (known from a host of K-drama series).
The film is slated for global premiere on Netflix later this year, following an initial release at theaters in Korea, according to Star News.
Alien
The two-part sci-fi drama from Korean director Choi Dong-hoon stars Kim Woo-bin (the Korean actor from several K-drama series) and Korean actor Ryu Jun-yeol, who has been in several Korean films.
Shifting between time periods, the movie features swordsmen from the Goryeo (also spelled Koryo) era (918-1392) and aliens living in the present in South Korea who attempt to locate a mysterious sword, The Korea Times reported in April.
The film's production team said in April that the movie entails an unpredictable plot, unusual characters and clever humor, according to the South Korean daily newspaper.
The filming of Alien began in March 2020 and wrapped in April. Its two installments were shot simultaneously. The first part is slated for release in the second half of this year, The Korea Times reported in April.