The Best Video Games of 2018
From epic fantasy to Tokyo's criminal underworld to the Old West, the most outstanding games of 2018 spanned an eclectic mix of genres and worlds, hailing from major developers and small indie studios alike. Here are our favorites: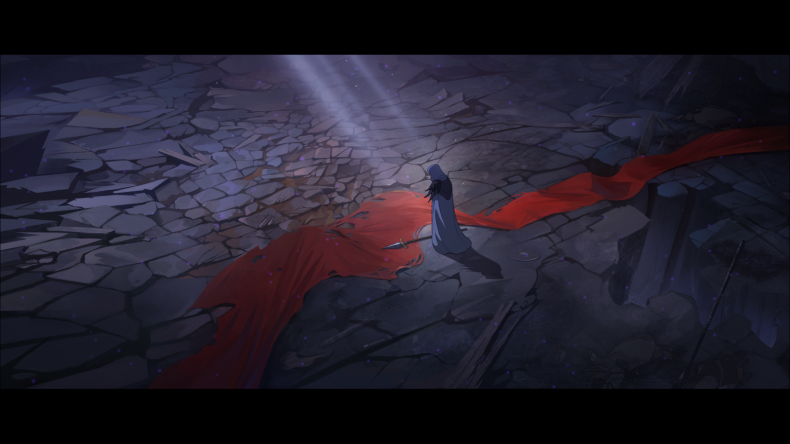 The culmination of a six-year journey, this final installment Stoic Studio's trilogy delivers the kind of experience gamers always seem to want: a single-player campaign with a branching narrative full of real consequences, carry-over saves between titles, a unique aesthetic and deep gameplay devoid of grinding and loot boxes. Even if you're inclined to go mining for flaws, The Banner Saga 3 offers virtually none.
As a trilogy, The Banner Saga manages to be simultaneously rich and incomplete. What initially seem to be innocuous moments evolve across three games into dynamic changes. Your mind will twist into a pretzel as it chases the tail of your story, and you'll need another playthrough to re-examine everything. The Banner Saga is a classic that will withstand the test of time in a way so many modern games simply cannot. Get it here.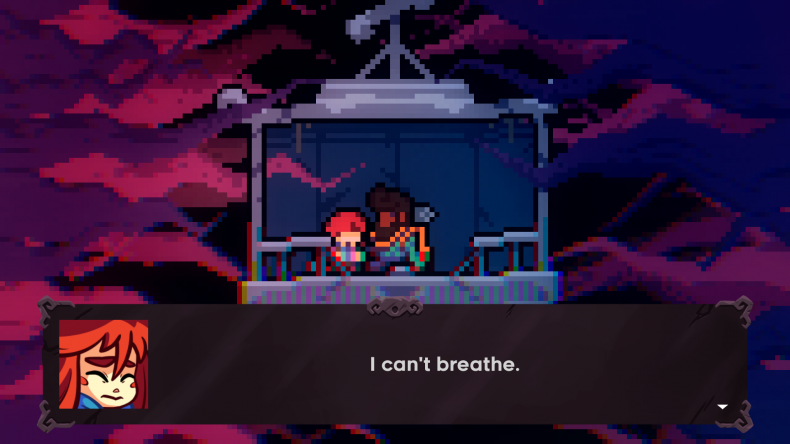 Celeste (by Matt Makes Games)
On the surface, Celeste is a highly polished platform experience (think Super Mario Bros. with an indie-rock aesthetic). Although it's not especially innovative, the game transcends its genre as a stark parable about mental illness. The title refers to the mountain players must climb while doubt and anxiety torment them. In one gripping scene, the young female protagonist tells her companion what it's like to live with depression. Her companion, in turn, describes the difficulties of supporting someone who is suffering. Celeste shows us that we help others best by enabling them to help themselves. We celebrate our summits, but it's really the climb that defines us. Get it here.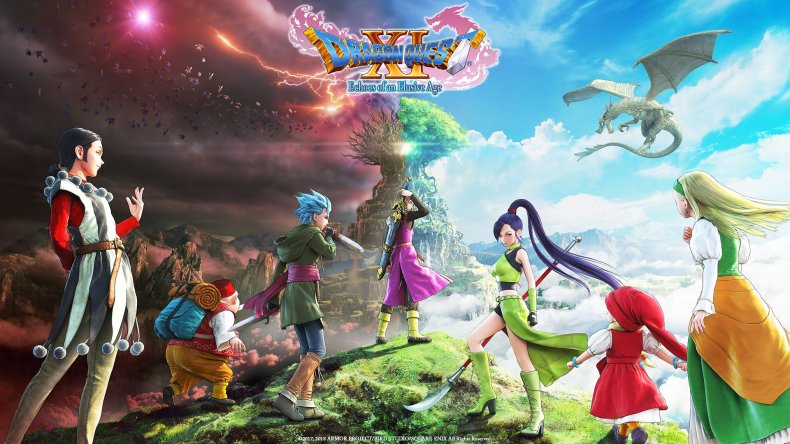 With all due respect, The 2018 Game Awards got this category dead wrong: Dragon Quest XI is the best RPG of 2018. (Sorry, Monster Hunter: World is a great game, but it's just not an RPG.) Bolstered by one of the most charming ensemble casts in recent memory, DQXI takes players on a rollilcking 100+ hour adventure bursting with charm and heart, putting a truly unforgettable spin on the well-worn "chosen lad saves the world" JRPG narrative.
With rich Crayola hues everywhere you look, almost every moment of DQXI could pass for a cutscene, the visuals seamlessly blending manga legend Akira Toriyama's distinctive art style with current-gen graphical pizazz. Cities and towns are an unparalleled delight to explore, each with its own unique architecture, atmosphere, accents and culture. An impressive slate of thoughtful quality-of-life features make the epic scale of the game's story and world seem less daunting, and thoughtful gameplay tweaks retain all the freedom and scope of an open-world game, while avoiding most of the subgenre's shortcomings. Get it here.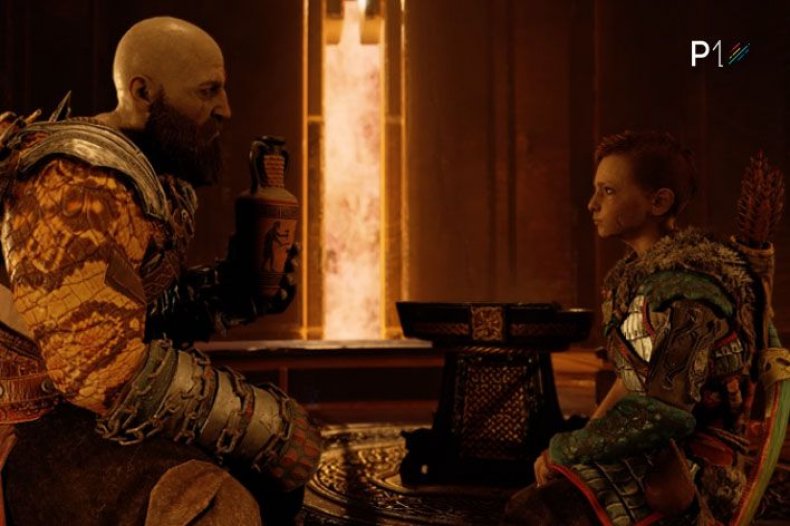 God of War (by Sony Santa Monica)
Believe the hype. God of War may be an epic adventure with jaw-dropping scenery, but the father-son dynamic keeps your focus on the characters--the demigod Kratos and his son Atreus--as they slowly bridge the gulf between them. Kid characters in games can often be one-dimensional or grating. But impeccable writing and Sunny Suljic's acting allow God of War to succeed in this difficult task.
There's plenty of action to sink your axe into as well. The combat difficulty, even on "normal," is in a wonderful sweet spot. Enemies scale nicely and, demigod or no, you are not simply a meat grinder by game's end. Killing tough foes yields rare crafting materials, an added incentive that keeps you engaged in fights even if you're dying over and over. Get it here.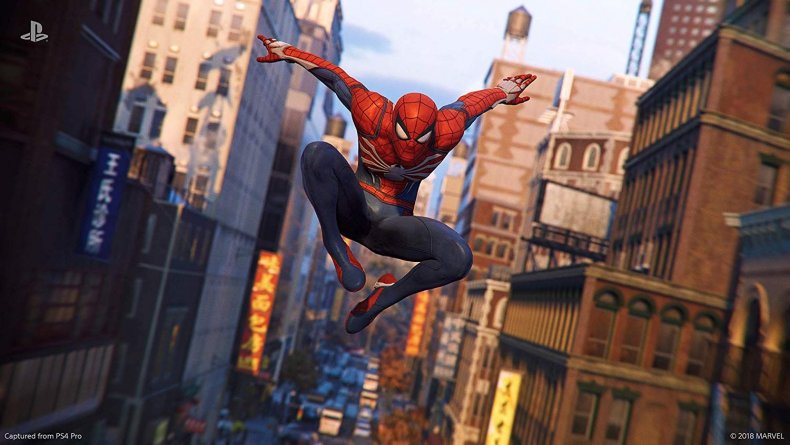 Insomniac Games has designed a thrilling, rock-solid adventure with a balanced difficulty scale that players of all skill levels can enjoy. A strong story, set in its own universe so as not to be encumbered by copious lore, respects the audience enough to avoid retreading Peter Parker's well-worn origins. You won't be expecting this much genuine drama from a game that is so much fun, but Spider-Man truly delivers the goods.
But even the engrossing story often takes a backseat to the sheer thrill of web-slinging, which starts simple enough, but quickly add a kinetic ballet begins to take shape. Want to fly through NYC traffic or fling your way to the top of the Empire State Building and bust out your best King Kong pose? You can do it in Marvel's Spider-Man, and it's every bit as exhilarating as you'd hoped. Get it here.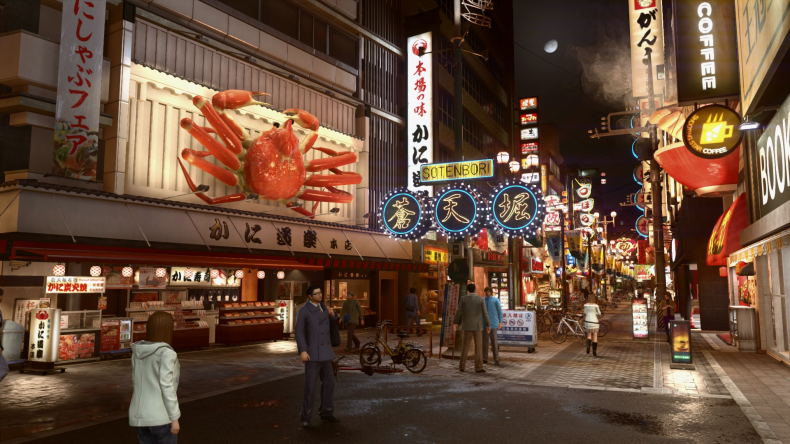 Sega's cultivated a robust fanbase for the Yakuza games in the West in the last couple years, and has continued to keep devotees happy with a steady stream of new content every several months. Yakuza Kiwami 2, a top-down remake of the naughties PS2 original, could have been quite satisfying just by serving up more of the same. Instead, it improves upon virtually everything that was already fun about the Yakuza games, while leaving some fiddly aspects of gameplay in the rearview with small, but welcome quality-of-life tweaks.
While the tale of Kazuma Kiryu's battle against the Dragon of Kansai doesn't quite hit the dizzy heights of Yakuza 0, it's another stellar and endearingly strange trip through Japan's wild criminal underworld. If you love fast-paced beat-em-up action, oddball humor, and the prospect of playing virtual tourist in Tokyo and Osaka sounds at all enticing to you, Yakuza Kiwami 2 would be a stellar use of that holiday gift card burning a hole in your pocket. Get it here.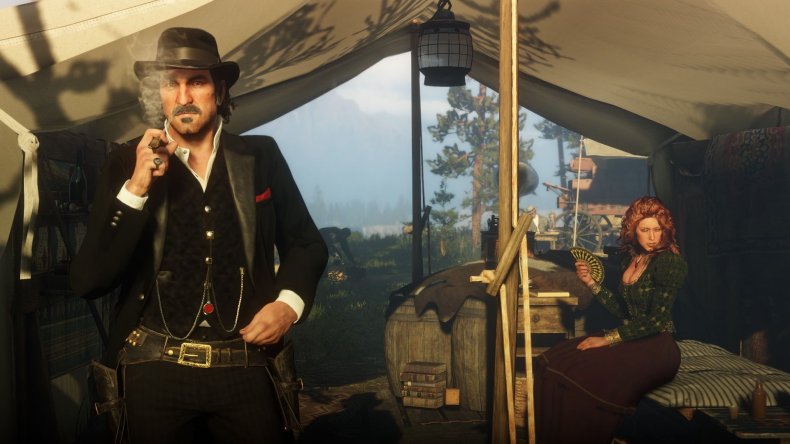 Rockstar redefined the open-world genre with Grand Theft Auto III, perfected it in GTA V, and now has created the most alive, gorgeous game world ever made in Red Dead Redemption 2. This isn't a game that revolves around you; you're just one part of a universe that acts and reacts independent of your input. Everywhere you turn, you'll want to take a moment to reflect on your surroundings, and the level of detail and sheer graphical power is truly staggering. An outstanding score, bursting with reverb-filled guitars, sounds straight out of a classic spaghetti western.
Red Dead 2's sprawling story delights with riveting storytelling, incredible voice acting and a robust variety of mission styles. Really, if you're even remotely intrigued by this open-world western, we can't recommend it enough. Get it here.
Newsweek writers independently curate their picks. We have affiliate partnerships so if you make a purchase using our links, we may earn a share of the sale.​