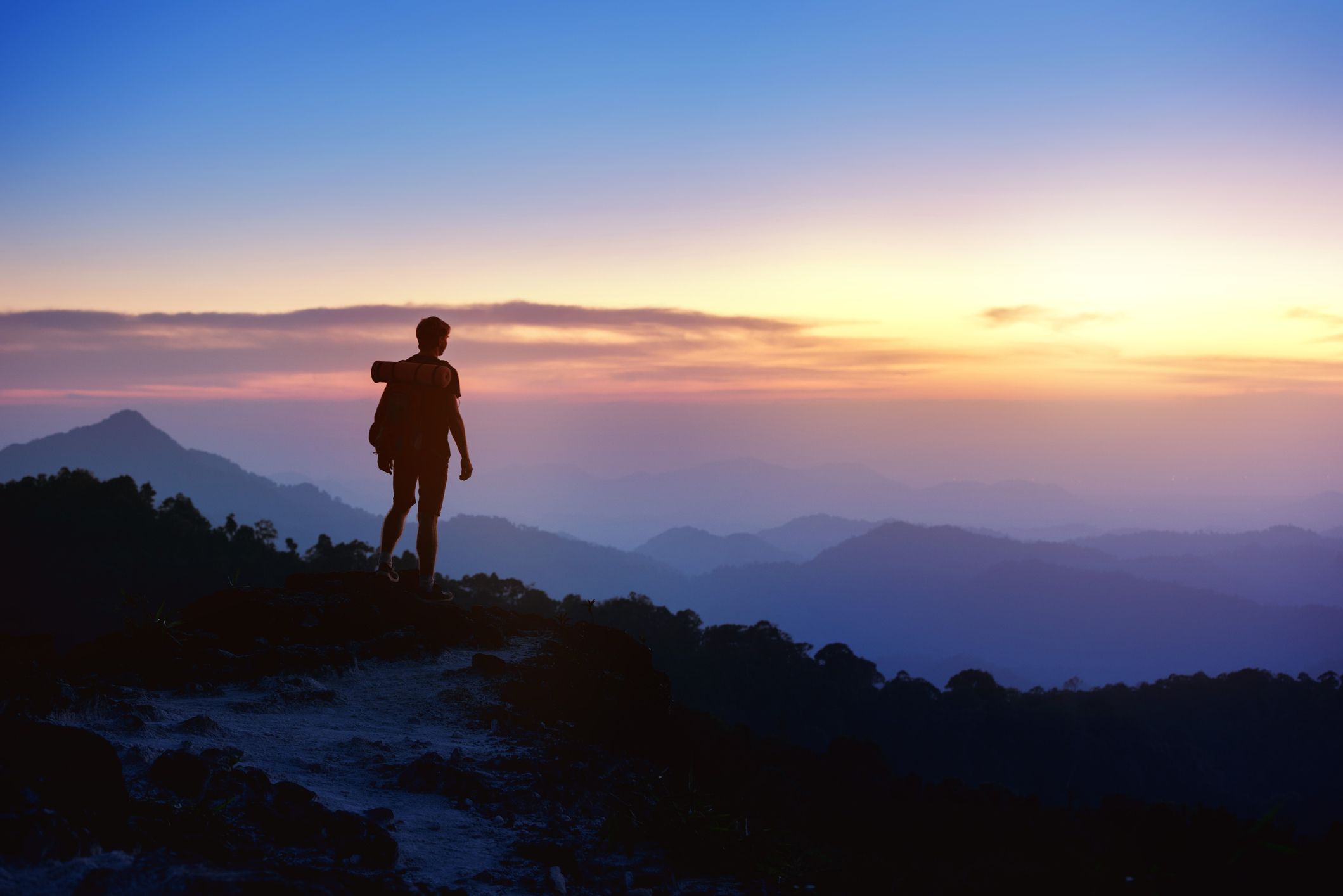 There's no better way to truly experience a place than by walking through it—taking the time to actually meet the locals while you slowly peruse the landscape and breathe in the clean air while your mind starts the process of decluttering hour after hour in what can only be described as moving meditation.
Long walks can also be physically transforming—beyond just shedding calories.
In the age of social media anxiety, ever-heightening depression and the almost physical inability to unplug even on vacation, our bodies have stooped to our devices. And so, in this technological age, it is no wonder that active travel is on the rise, as more people yearn to ditch their electronics, slow down, and stand up straight. Even better, there are tour companies that do the hard work for you—planning your route, booking your accommodation and transferring your luggage so that your walk is pack-free. Guided walks—with small walk-at-you-own-pace groups, come with a knowledgeable guide who can talk about the history of the area, provide translation if needed and make sure you don't get lost.
Here are some inspiring and beautiful walks—guided and self-guided—to do around the world:
Hike the white villages of the Ronda Mountains in Andalucia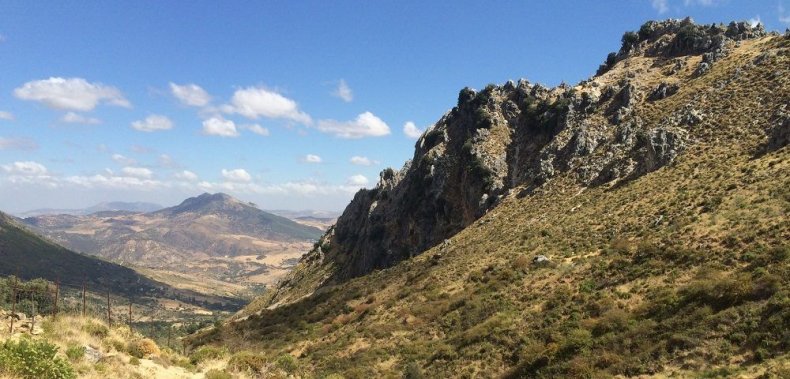 April is the best time of year to hike the mountains of southern Spain – the mountainsides are thick with wild flowers, and the temperature is not too hot or too cold for comfort. Walk between the white villages of the pueblos blancos, which contain some of Spain's most distinctive architecture, and look out for ibex, eagles and griffon vultures in Grazalema National Park. A seven-night self-guided hiking vacation with On Foot Holidays is priced from around $950 per person (based on two sharing), and includes accommodation, luggage transfers and comprehensive maps and directions.
Walk the Alpes Maritimes—from the Alps to the Mediterranean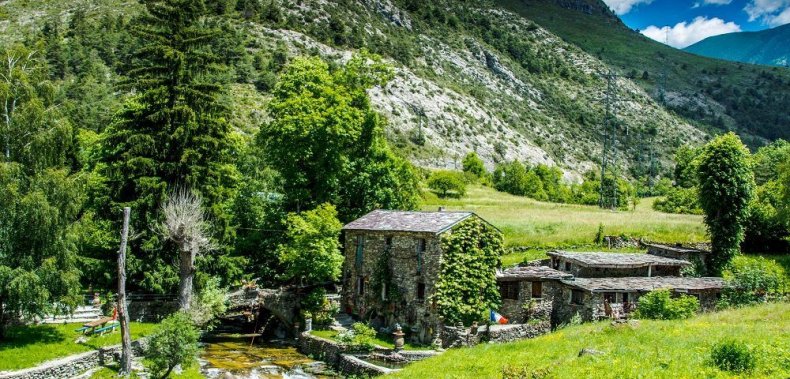 Another On Foot self-guided walk to look into is one that takes you from the mountains to the sea in south-east France. This hike meanders between medieval hilltop villages on its way to the beautifully restored town of Menton on the coast, through flower-filled meadows in April and May before the heat of summer kicks in. The seven-night walk strarts at around $1100 per person (based on two sharing), including accommodation, luggage transfers and comprehensive maps and directions.
Trek the Larapinta Trail in the Australian Outback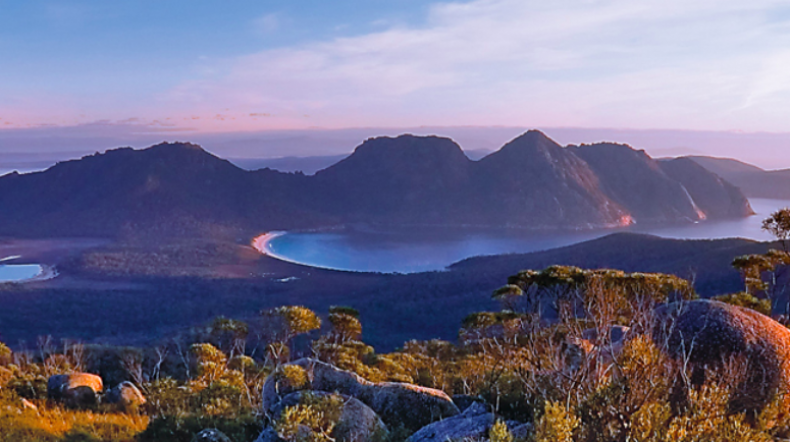 This is a stunning guided desert walk with Great Walks of Australia into the wilds of Australia's Outback where participants join up to 10 others as they hike over the remote ridges of the West McDonnell mountain range and through vast canyons. While it is strenuous—72 kilometers in total over six days—each night is spent at exclusive, semi-permanent wilderness campsites that come complete with hot showers, a large kitchen and a heated dining tent where dinner and breakfast are prepared for you. Rates start at $2000 and include accommodation, baggage transfer and guides.
Explore Andros—the green heaven in the northern Cyclades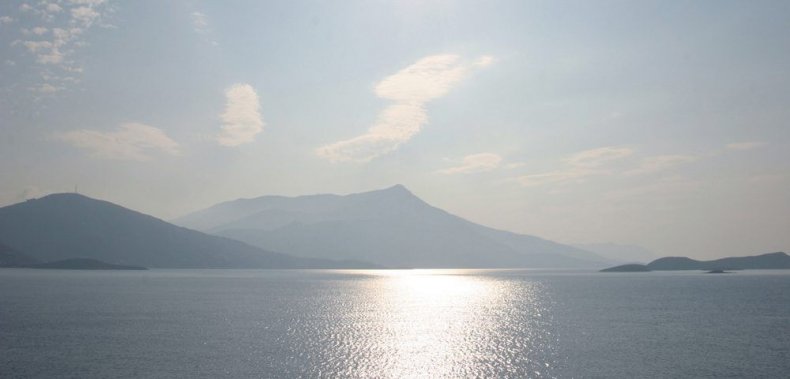 You'll find surprisingly verdant landscapes on this Greek island, with quiet seaside towns and lots of spring flowers in April and May. A five-night self-guided hike, staying in Chora and exploring the central part of the island, starts at $800 (based on two sharing) is offered by On Foot Holidays, and includes accommodation, comprehensive maps and directions.
Ramble through the Bay of Fires in Tasmania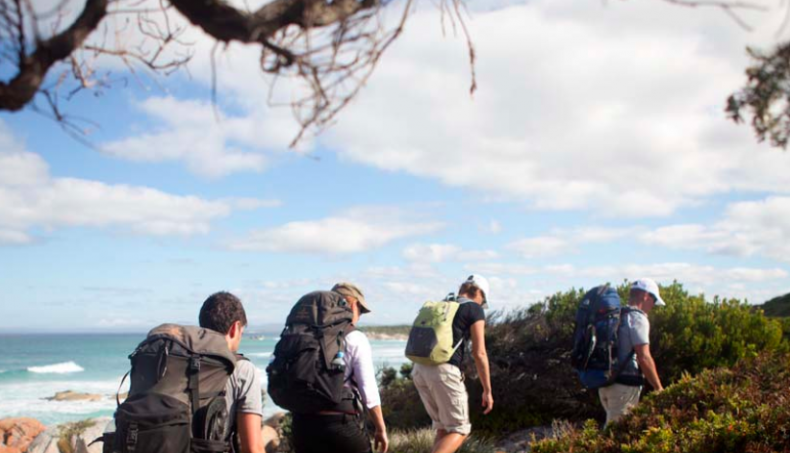 Join a small guided group and walk from Great Walks of Australia along this remote, coastal stretch of azure water and rocky headlands, with boulders dotted offshore for four blissful days as you explore the beach and nearby woodlands. You will spend one night in a private camp and the others at the award-winning Bay of Fires Lodge. All meals are provided for the duration of the walk, using local produce and world-class Tasmanian wine. Departing daily from October to May, this walk starts at $1700 per person.
Hike the Great Ocean Road coastline in Australia in the Twelve Apostle Lodge Walk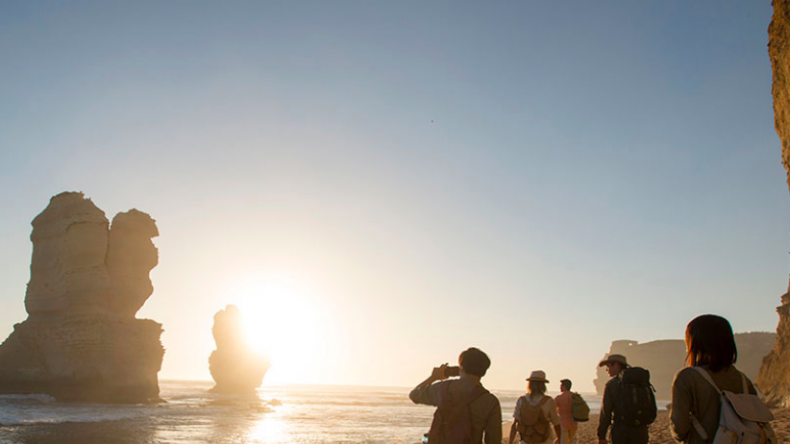 Explore Australia's shipwreck coastline and the hidden areas of this iconic landscape on foot over four days with a guided group. Marvel at fur seals, wallabies, koalas, and learn the British convicts transported here on ships over 200 years ago with stories from each shipwreck from these times. You will also visit remote, untouched beaches as you walk 40 kilometers through the Great Otway and the Port Campbell National Park with Great Walks of Australia.
Trek the Kumano Kodo Pilgrimage Trail in Southeastern Japan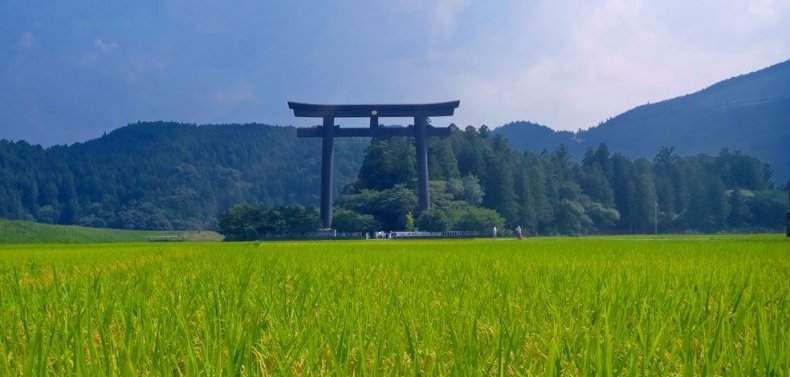 One of only two UNESCO certified pilgrimage routes in the world, the Kumano Kodo takes you from Osaka to the mountain temple community of Koyasan and the Japanese Imperial shrine at Ise via the mountain trails of the Kii Peninsula. Go in the Spring and spend nine days walking through a thousand years of Buddhist history and forests filled with cherry trees and hot springs while relaxing at monasteries and local inns with a small group lead by Walk Japan.
Walk the ancient Nakasendo Way via the Kiso Road in Japan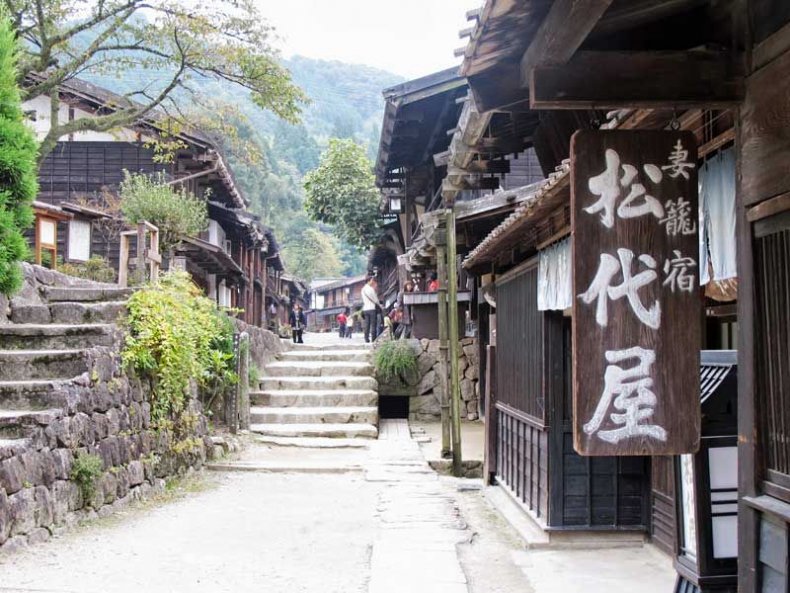 In the 17th century the Nakasendo Way was crowded with travelers, feudal lords, samurais, merchants and pilgrims making their way from the then capital city of Kyoto to the village of Edo (now Tokyo). Today, it is less crowded and in this five day walk you can recreate their steps as you hike through the rural countryside deep into the mountains of Japan's Central Alps as you glimpse a unique look into the lives of the Japanese. Stay in charming, traditional inns, which have somehow survived into the modern world, after a calming day of walking through the mountains.
Explore Hadrian's Wall on the National Trail in England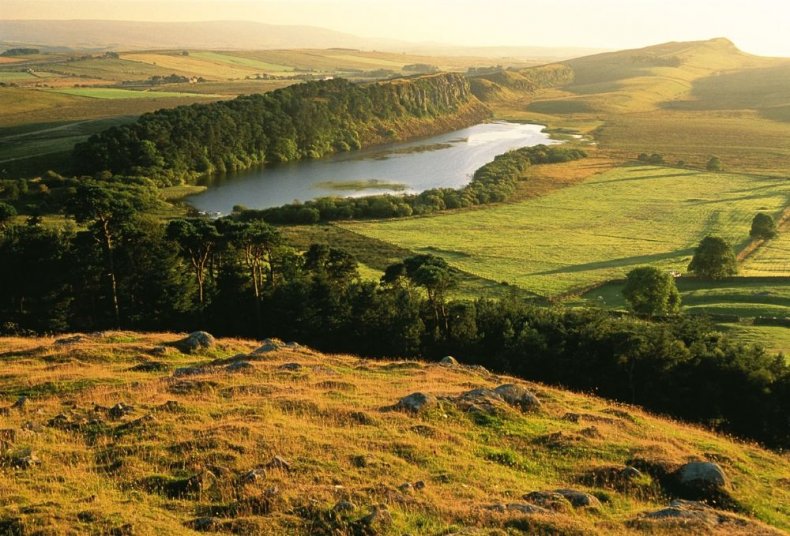 Over six days and five nights, follow in the footsteps of ancient Roman soldiers through some of Britain's most spectacular scenery and fascinating historical buildings including Chesters Roman Fort, Birdoswald and Carlisle Castle. Join Ramblers Walking Holidays on this trek that starts just west of Heddon on the Wall and finishes 66 miles later at Bowness on the Solway Firth. Prices start at around $1,000 and includes accommodation, transport and guide.