From 'The French Dispatch' to 'Rushmore': The Best Wes Anderson Movies Of All Time
Like great musicians, painters and photographers, some filmmakers have a distinct style that you instantly recognize and attribute to their genius—even if the connection is subliminal.
We're not talking about the continual dirge of the Coldplays of the world, or the all-singing-all-dancing direction of (almost) every Ryan Murphy flick ever, we mean those truly iconic artists who make you feel every note and word as if it were meant just for you, whose every new release feels like you're coming home, even if the furniture has moved about.
One such filmmaker is Wes Anderson, an eccentric 52-year-old Texan with a penchant for symmetry, color blocking and pantsuits.
Since making his debut in 1996 with the iconic Bottle Rocket starring brothers Owen and Luke Wilson, Anderson has written, directed and produced 9 films (10 if you include his upcoming project Asteroid City)—and become a seven-time Oscar nominee. His aesthetic is so signature, in fact, it's inspired the #AccidentallyWesAnderson movement.
Beyond awards and social credibility, he's also got an impressive company of talent at his fingertips, most notably Bill Murray, the aforementioned Wilson brothers, Frances McDormand and Tilda Swinton. It seems none of them can resist the allure of another project with Wes, and on the rare occasion he recruits fresh blood (here's looking at you, Timothée Chalamet), you'd better believe they're in the club for life.
Naturally, given the scale and quality of his portfolio, it's nigh on impossible to choose the best Wes Anderson movie of all time—but that won't stop the Newsweek team from trying. Read on for our top picks.
The French Dispatch (2021)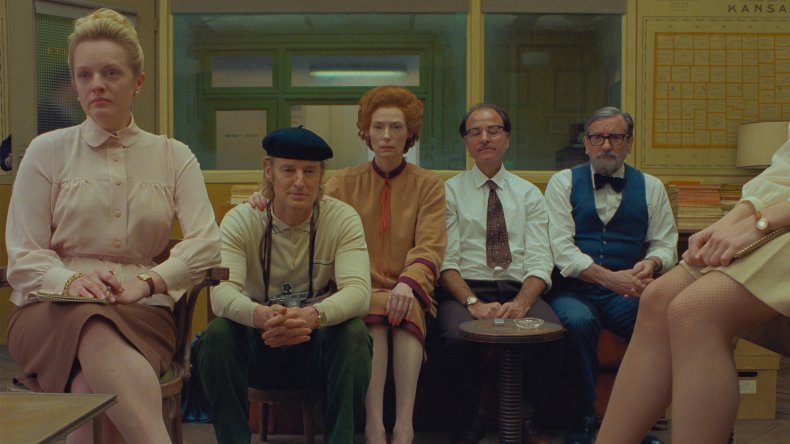 At a time when the world seems to be in disarray, Wes Anderson has returned with his signature symmetrical style to put a smile on cinema-goers faces with The French Dispatch.
Of course it features all the trademarks of a Wes Anderson movie. It will feel samey to those who aren't fans, but the anthology style of The French Dispatch allows him to tell three enthralling stories (and then some), filled with surprising visual gags, delightfully farfetched plots and creatively ambitious set pieces.
While many of Anderson's recent films can claim to have the best ensemble cast ever assembled, The French Dispatch will take some beating. Since the movie is split into three parts, each big name is given ample time to shine in their roles, bringing their arcs to quick yet satisfying conclusions.
The French Dispatch is Anderson's love letter to journalists and an ode to artistic writing, which, admittedly, may be the source of our bias for the Francophile film.
— Jamie Burton
The Grand Budapest Hotel (2014)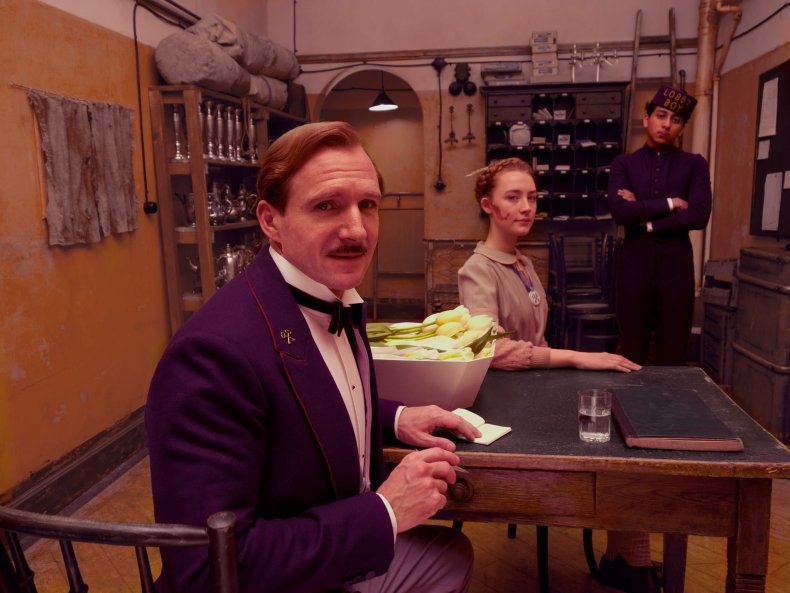 Set in the charming, fictional country of Zubrowka and told from the point-of-view of Zero Moustafa, the concierge of the film's eponymous hotel, it features all the best traits of an Anderson production.
There's an incredible ensemble cast, beautiful sets, and an elaborate yet infinitely funny plot of how Zero goes from rags to riches thanks to a stolen painting.
Ralph Fiennes gives an extraordinary performance as head concierge Monsieur Gustave H., and newcomer Tony Revolori does more than hold his own as Zero, while supporting actors like Adrien Brody and Jeff Goldblum have some of the best lines.
Like many of Anderson's films The Grand Budapest Hotel is infinitely quotable, and his quirky style allows each character to stand out without detracting from the larger story at hand. It's Anderson at his finest.
— Roxy Simons
Moonrise Kingdom (2012)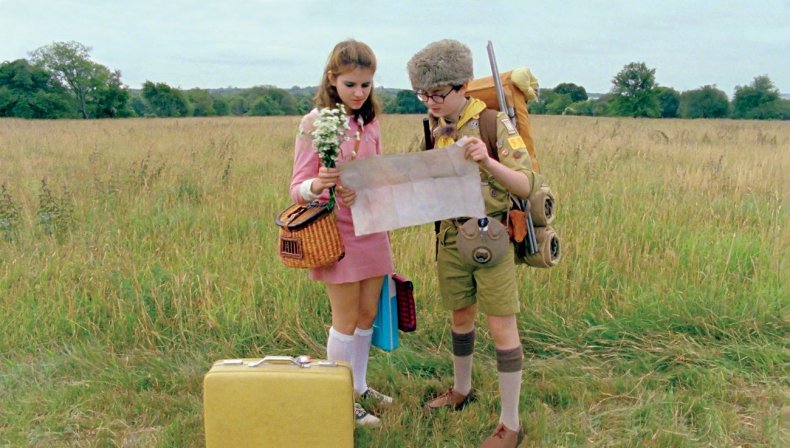 Many films have come since, but Moonrise Kingdom is Wes Anderson's filmmaking masterpiece. He really found and cemented his cinematic style by the time he reached this, his seventh movie.
The elegant, simplistic style blends so wonderfully with a story told through a child's eyes. It reminds viewers of the fragility of first love and the all-encompassing strength of that emotion when felt as a pre-teen.
From the outset when Sam (Jared Gilman) approaches Suzy (Kara Hayward) to shoot his shot ("No, I said, what kind of bird, are you?"), viewers can't help but cheer at the screen like proud older siblings. From that point on we're invested, rooting for the Khaki Scouts to best the grown-ups chasing them down and threatening all the fun.
Anderson manages to pull some brilliant performances out of some already great actors. It's nice to see Bruce Willis having fun on-screen again, while regular collaborators Bill Murray, Frances McDormand, Edward Norton and Tilda Swinton shine as always.
— J.B.
Fantastic Mr. Fox (2009)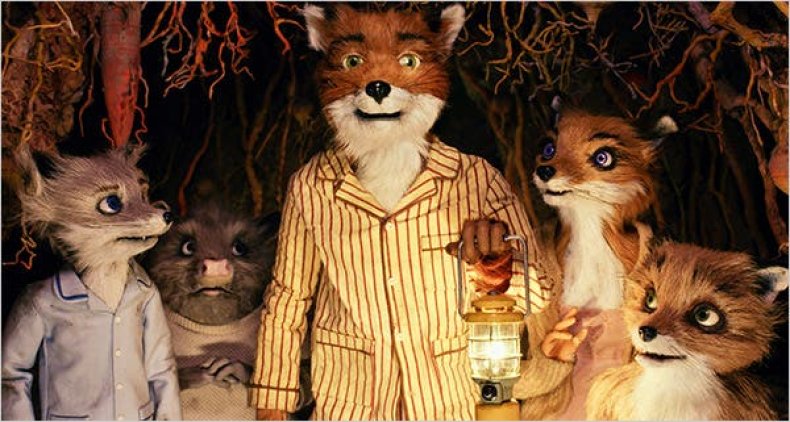 What makes Wes Anderson so beloved among his fans (and so hated by his detractors) is the total control he seems to have over the look of his films. Every shot is immaculately framed and each piece of set design perfectly in place.
As such, Fantastic Mr. Fox has to be seen as the culmination of his craft. After all, stop motion allows him to control not only every leaf on every tree, but every move the characters make. The result is art in its purest form.
Roald Dahl zealots may not have been too happy with this hipster-esque take on the classic children's book, but for everyone else there is so much joy to be found: the script, co-written by Marriage Story's Noah Baumbach; Meryl Streep's only appearance in the world of Wes Anderson (so far); the director's eccentric decision to record all the voices in forests, attics and stables, rather than in an actual studio.
It is a shame that Fantastic Mr. Fox was released the same year as Up and lost every major award to it, as it has stopped this film for being remembered as the classic it is.
— Samuel Spencer
The Life Aquatic with Steve Zissou (2004)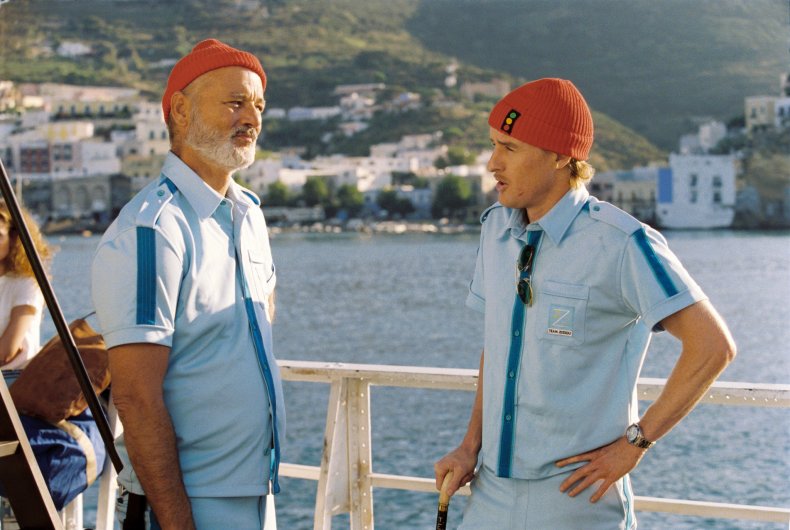 The Royal Tenenbaums was always going to be a tough act to follow, and it's perhaps why Wes Anderson's fourth cinematic outing wasn't initially appreciated by audiences the way it deserved to be. Throughout his unflinching deadpan delivery, Bill Murray shines as the titular oceanographer and auteur—inspired by Jacques Cousteau—in this undervalued masterpiece, which follows Zissou as he sets sail with a sizable crew in tow to avenge the death of a friend eaten by a "jaguar shark."
Reinforcing the mantra that life is more about the journey than the destination, the audience is subsequently taken on a joyous visual ride from the rocky heights of exotically-renamed Mediterranean islands to the depths of the ocean bed.
Owen Wilson gives one of his most earnest performances to date as Zissou's possible (though quite possibly not) son, Ned Plimpton, who proves himself to be a valuable part of Team Zissou as he joins the voyage.
Anjelica Huston captivates as Zissou's estranged wife, while Cate Blanchett adds to the film's whimsical feel as English reporter Jane Winslett-Richardson. Also popping along the way are Jeff Goldblum, Michael Gambon and Willem Dafoe, whose screen time as German first mate Klaus Daimler makes for some touching moments with father figure Zissou.
While the visuals are bold and grand, the plot almost feels less so. This comedy-drama veers away from the conventional path of storytelling to showcase the subtleties of life, love and friendship, albeit in a format that feels like a Technicolor dream. The David Bowie-inspired soundtrack perfectly rounds out a film that only gets better with each viewing.
— Ryan Smith
The Royal Tenenbaums (2001)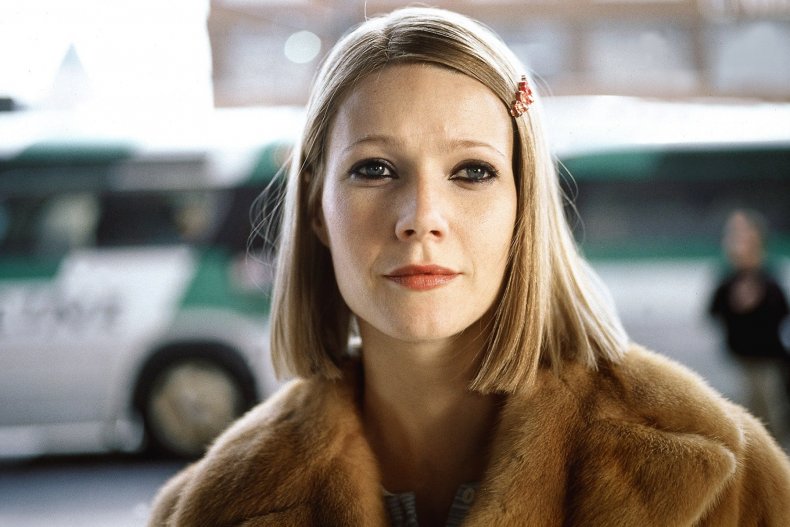 In stark contrast to The Grand Budapest Hotel, which thrives on grandiose sets and flamboyant, larger-than-life characters, The Royal Tenenbaums is a quiet, subdued sort of film that examines the beautiful dysfunctionality of family.
Not only did it lead to Anderson's first Oscar nomination, it was also a turning point in his career, in which he perfected his signature style and aesthetic we have all come to know and love.
Much like the book it's loosely based on (J.D. Salinger's 1961 classic, Franny and Zooey), the film is about a set of gifted children (played by Gwyneth Paltrow, Luke Wilson and Ben Stiller) who gradually lose their way and any promise they once had.
In addition to Anjelica Huston's tender portrayal of Tenenbaum matriarch Etheline, Gene Hackman's Royal is a stroke of genius. He perfects the role of the overbearing father and despite his many, many flaws (he is emotionally dismissive and later fakes terminal illness), he creates a great sense of pathos in viewers with his journey of atonement.
More so than any other Wes Anderson film, The Royal Tenenbaums offers moments of sheer anguish, transgression, joy and relief. To say it's cathartic is an understatement.
We empathize with a grieving Chas (Stiller) who has tragically lost his wife; we root for Margot (Paltrow) to finally feel accepted by her adopted father; we yearn for Richie (Wilson) to get past his heartache and see there is a life beyond.
In short: it is utter perfection... and it has a banging soundtrack to boot.
— Emma Clarke
Rushmore (1998)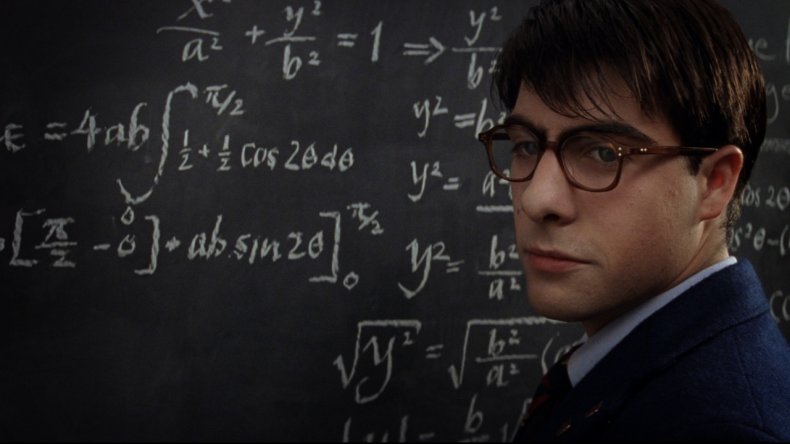 Eccentricity is the name of the game when talking about Wes Anderson, and there are fewer characters more outlandish than Max Fischer (Jason Schwartzman) of Rushmore. The precocious teen is a lover of teachers, friend to a cheating businessman and bee-keeping obsessive, whose relentless energy and desire for all things extra-curricular makes Rushmore a heart-warming ride from start to finish (though it doesn't help him with his grades).
It is one of Anderson's few autobiographical works, which could be how he and fellow script-writer Owen Wilson could treat irritating characters with such infectious affection. That's before we even talk about the stand-out performance from Bill Murray in his first collaboration with Anderson, marking the beginning of a relationship that no doubt helped found the director's troupe of players.
The Vietnam War play is the perfect end to a brilliantly witty and whacky film, and helped cement Anderson as a director-to-watch in his early career.
— Jenny Desborough
The French Dispatch is released in U.S. theaters on October 22.