The Best Whiskeys in the World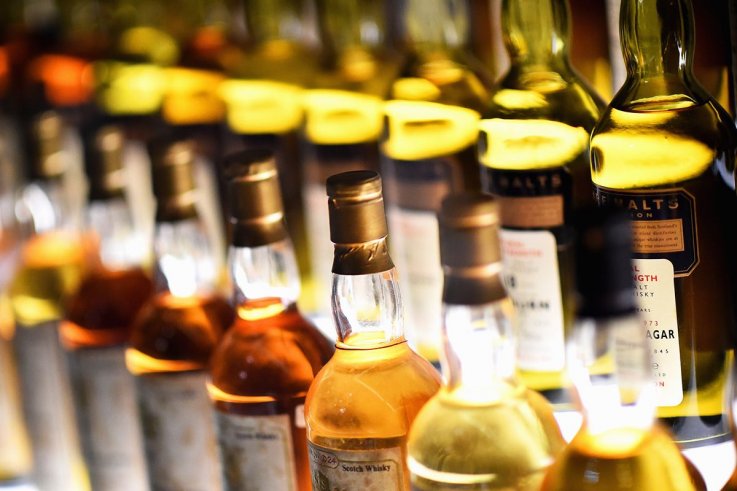 Few drinks excite such passion in its aficionados as whiskey–or whisky, depending on where you're from and what particular style you're drinking. In fact, the way you spell your whiskey (or whisky) offers the first hint as to why the drink is so revered. There are hundreds of varieties from all across the globe. It is painstakingly produced in accordance with secret recipes, stored for years in casks or bottles, supped or swigged in front of fireplaces or sunsets, beside lochs or lagoons, in dive bars or the lounges of luxury hotels.
As a general rule, if your drink was distilled in either the U.S. or Ireland, you're probably drinking whiskey. If it comes from Scotland, Canada, Australia, Japan or elsewhere in Europe, you need to lose the "e". It means that most bourbons are "whiskey", while the Scottish lay strongest claim to most single malts and will insist that's whisky and only whisky (and don't you dare start adding anything to it in the glass either).
Although the world's oldest licensed whiskey distillery is to be found in Ireland—Bushmills in County Antrim was granted its license in 1608—Scotland remains the spiritual home of the amber stuff. According to the Scotch Whisky Association, some 20 million casks of Scotch lie maturing in warehouses in Scotland right now, while 39 bottles were shipped overseas every second of 2017. Scotch whisky accounts for around 20 per cent of all UK food and drink exports.
Whiskey is obviously big business in the U.S. too, with Business Insider reporting that more than 50 percent of the purchase price of a fifth of whiskey goes on taxes. This has rarely been popular. In the late 18th century, riots broke out in Pennsylvania over the introduction of a whiskey tax, prompting George Washington to deploy troops to quash the uprising.
One thing has never been in doubt: The American drinker's taste for the stuff. Around 39 million people in the U.S. drink whiskey regularly, and its sales trail only those of vodka, according to the U.S. spirit industry.
Every year in London, whiskey enthusiasts put their taste buds to the test to determine the winners of the prestigious World Whiskies Awards. Newsweek takes a look at the prizewinners from the past four years, and takes a whiskey-fueled tour through the full range of delicious malts, blends, ryes and bourbons.