Wine in a Can? Yes You Can! The Best Wines Now Come in the Most Convenient Packages
The lowly aluminum can is getting an upgrade as great winemakers are filling them with delicious wines.
I recently had a wine that completely surprised me. It wasn't the wine itself that was surprising – Broc Cellars has quite a reputation for making tasty California wines – but by how good it was coming out of a 375ml can. The 2018 Love Rosé was all strawberries and guava candy with a touch of smokiness that was straight delicious, and it shocked the heck out of me that wine poured from a can could be so good. A skeptic had been swayed. And canned wine skeptics abound in the wine world. The ritual of wine – the cork popping, the swirling, the smelling – can get lost when a wine is drunk from a can. It can be hard to appreciate all that goes into making wine when the container removes the romance and mystique.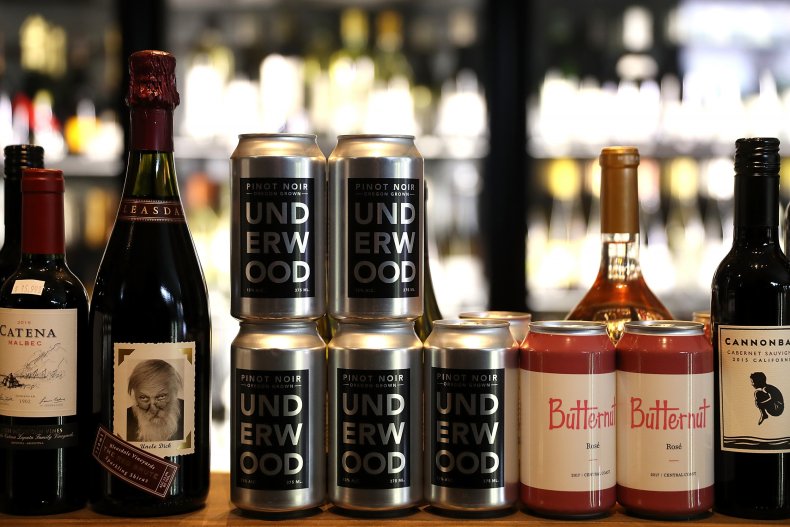 But there are more and more winemakers utilizing cans as of late, and not just The Family Coppola with Sofia Mini Blanc de Blancs, or Underwood putting Pinot Noir on the shelves. In the last year alone, can sales in the US are up 69%, according to Wine Spectator; and small, high quality producers are leading the charge to put good quality juice in cans.
Those in favor of canned wine point to three positive aspects:
Convenience (if you just want one or two glasses without opening a full bottle)
Portability (cans can go places where bottles cannot – to the pool, to the beach, to the park)
Sustainability (aluminum is the most recycled material in this country)
Canned wine typically arrives in three sizes:
187ml – ¼ bottle of wine
250ml – 1/3 bottle of wine
375ml – 1/2 bottle of wine
A word to the wise if you want to judge wine in a can for yourself – size matters, and so does ABV (alcohol by volume, or the standard measure of how much alcohol is contained in a given volume).
This is of particular importance because if you casually sip a 375ml can of 12.5% ABV wine like you would a can of beer (typically 5-6% ABV), you'll most likely find yourself rather overserved within a short period of time. (Side note: the writer watched it happen last Fourth of July at an outdoor bocce ball tournament – trust me, it is not a good look).
With that in mind, here are 9 canned wines to try – just in time for pool/park/beach/at-home by-the-glass season:
Great whether direct from the can or from a glass:
Broc Cellars Love Rosé 2018: This rather complex rosé of Valdigué, Zinfandel and Trousseau wouldn't be out of place at an outside dinner party this summer (see notes above). 375ml, 11% abv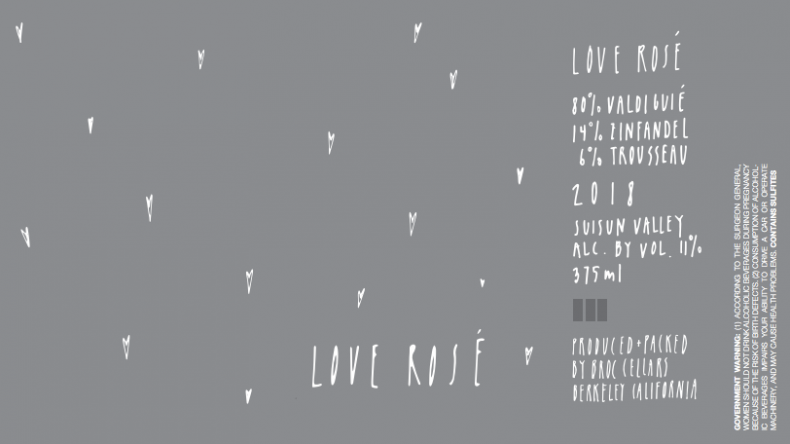 Old Westminster Crush NV: An off-dry white from Maryland, this has pretty notes of tropical fruit and jalapeño peppers that fizzes slightly and lingers on the palate. Essentially really delicious adult soda pop. 375ml, 12% abv
One Piece Revival Muscat/Grenache Blanc 2017: Petrol, overripe banana peel, sea salt and pears – this white seems like it has a little RS (residual sugar), but that only further cements it into the adult soda pop category, too. 250ml, 12.7% abv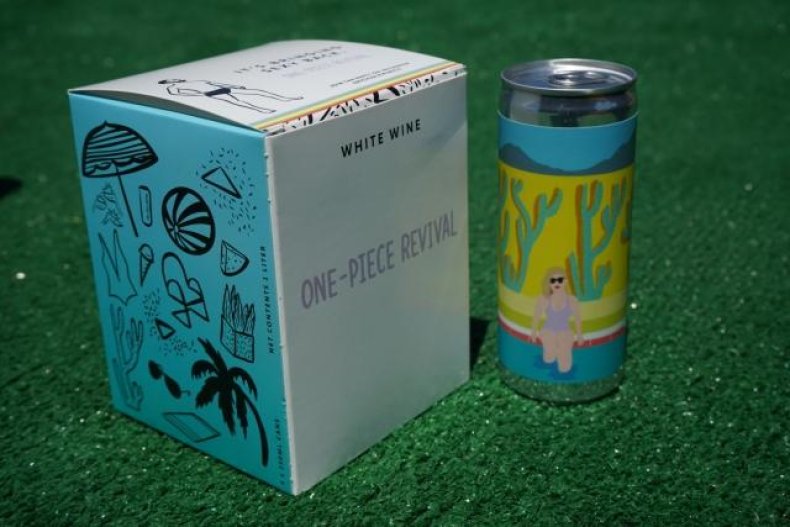 Great from a glass:
Nomikai California Fizzy Rosé NV: A zippy little rosé, all cherries and juiciness that does the cha-cha on your tongue. Perfectly suited for a single serving. 187ml, 11.5% abv
Antipasto Sangiovese 2017: This is a great pizza wine full of acid and juicy red fruit. Great for weeknight takeout when you don't want to open up a full bottle. 375ml, 12.5% abv
Nomadica Sparkling Rosé of Syrah 2017: Pretty, salmon pink juice from the Central Coast of California. Be prepared for a little reduction in the glass followed by a nose of wild strawberries. More frothy than sparkling. 250ml, 12% abv
Best straight from the can:
Presto Sparkling Red Lambrusco NV: Earthy/ fruity/ dry/ tannic wine in a tiny fizzing can and a (surprisingly) long finish. Such an easy drinker! 250ml, 8% abv
Frico by Scarpetta Frizzante Italian Sparkling White Wine NV: A great hair of the dog and absolutely crushable. The packaging even offers a handy food pairing guide, should you need that sort of thing. 250ml, 10% abv
Sway Rosé: A light pink rosé from Texas (who knew?!), it has a hint of reduction and a pleasant cranberry note. 187ml, 12.3% abv