Beth Dover Talks 'Orange Is the New Black' Season 6, (Maybe) Shaving Her Head and Becoming More Politically Active
The last fans saw of corrections management executive Linda Ferguson (Beth Dover) on the Season 5 finale of Orange Is the New Black, guards had mistaken her for one of Litchfield's rioting inmates and herded her onto a bus bound for a maximum security facility. Season 6 finds Linda marooned in an Ohio prison, frantically attempting to convince a pair of COs she doesn't belong there. She's eventually whisked away to safety, but not before the guards cut off all her hair to prevent the spread of lice.
Dover was asked to shave her head for the scene, but the actor opted to keep her locks intact. "It's scary, just the idea of me being bald—I wouldn't know what I would look like. If I looked like Demi Moore, then maybe. If it's like a G.I. Jane situation and I'm, like, ripped and hot, sure. In this case, I feel like I'd have a weird-shaped head... Who knows what's under there?" Dover told Newsweek with a laugh. She credits "really great bald-cap work" for the scene's remarkable believability, with long hair falling to the floor in clumps to reveal patches of Linda's fuzzy scalp.
Back on the job (and outfitted with a spiffy new wig), will Linda emerge from her stint of accidental incarceration with a fresh perspective on her employers' inhumane treatment of inmates? Don't hold your breath.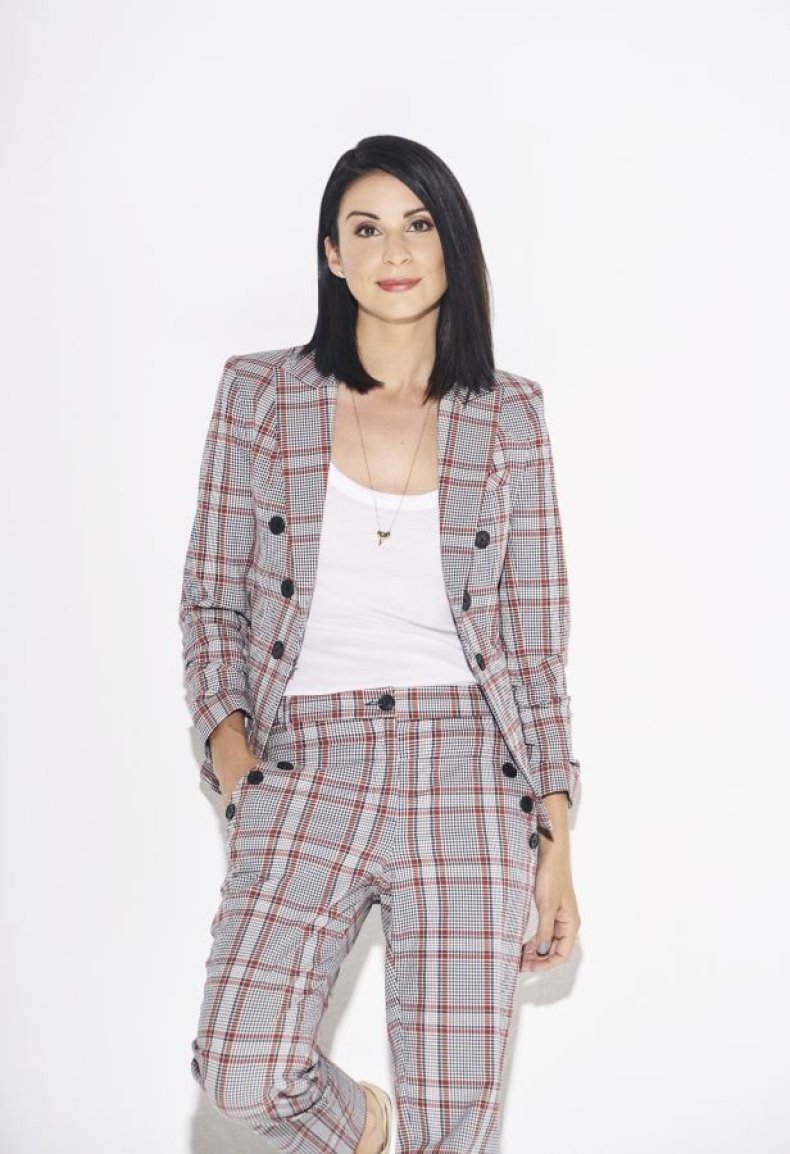 "I honestly thought that Linda would have that experience in prison and have come out of it with compassion and empathy for the prisoners … sort of change her colors. But she did not. She became more vengeful at MCC," Dover said of Linda's story arc in Season 6. "She's really quite selfish and cares about her own stuff. She's a survivor, essentially. She might be bordering on sociopathic, I have no idea. I try not to play her that way, because I want to humanize her … she thinks she's doing the right thing."
Even if her character didn't learn much from prison life, Dover said the move from the wardens' story line into the cells of Litchfield brought about a shift in her own perspective. "It's almost like being on two different shows. Season 4, it was just me and Nick Sandow, basically. A lot of administrative stuff, board rooms. Season 5 was like the first day of school: getting to meet all these characters. I was so excited to meet everyone and work in the prison. It was such a fun season," said Dover. "I got to be really good friends with a lot of the castmates. They really inspired me politically, because I wasn't really very political. Then I had a kid, and I got on this very political show, and Trump got elected. The confluence of all those things happening made me a bit more active."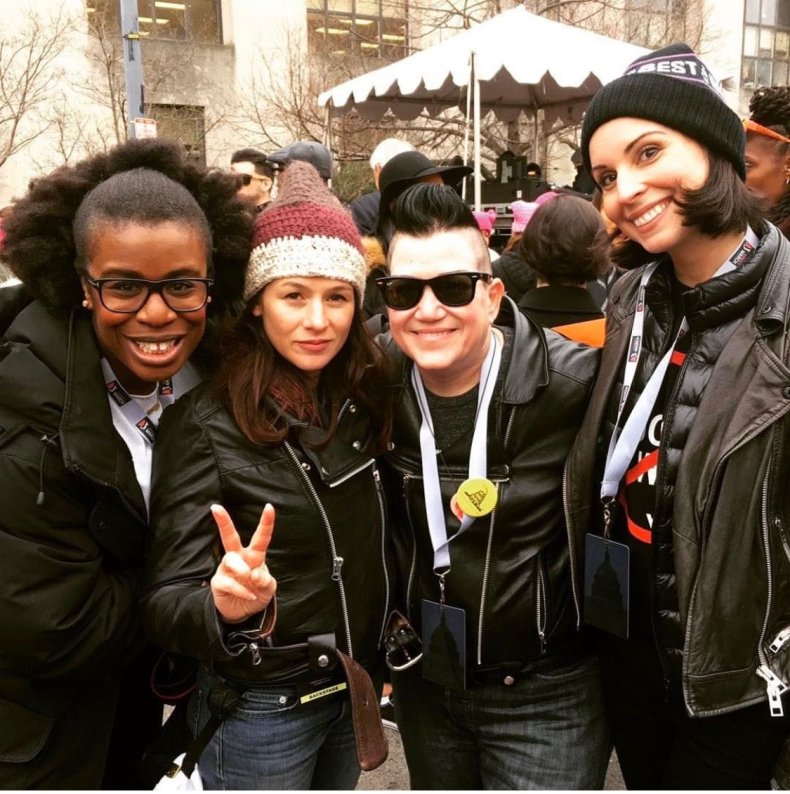 Dover and her castmates took to the streets to protest after the 2016 presidential election, and again for the Women's March in January 2017. She's a supporter of Planned Parenthood and the ACLU, and has lent her time and talent to smaller organizations like The Hometown Project, which aims to increase turnout in local elections, and Drain the NRA, which challenges companies and politicians to divest from the gun industry. "I just felt like I needed to raise my voice, in whatever little way I can," she said.
While "disgusted" by some of Linda's actions this season (particularly a certain jaw-dropper during the finale), Dover sees her character as an important part of OITNB's long-standing critique of institutional bias. "Playing a villain is important. It's bringing to light issues that are actually happening, and that's what's great about this show … it's definitely on the pulse of the news, even though we shot it a year ago."
All 13 episodes of Orange Is the New Black Season 6 are now available to stream on Netflix. Season 7, reportedly the final one, is set to begin filming in August.