Amazing Miracle: Bethany Hamilton, the 'Soul Surfer' Who Survived a Shark Attack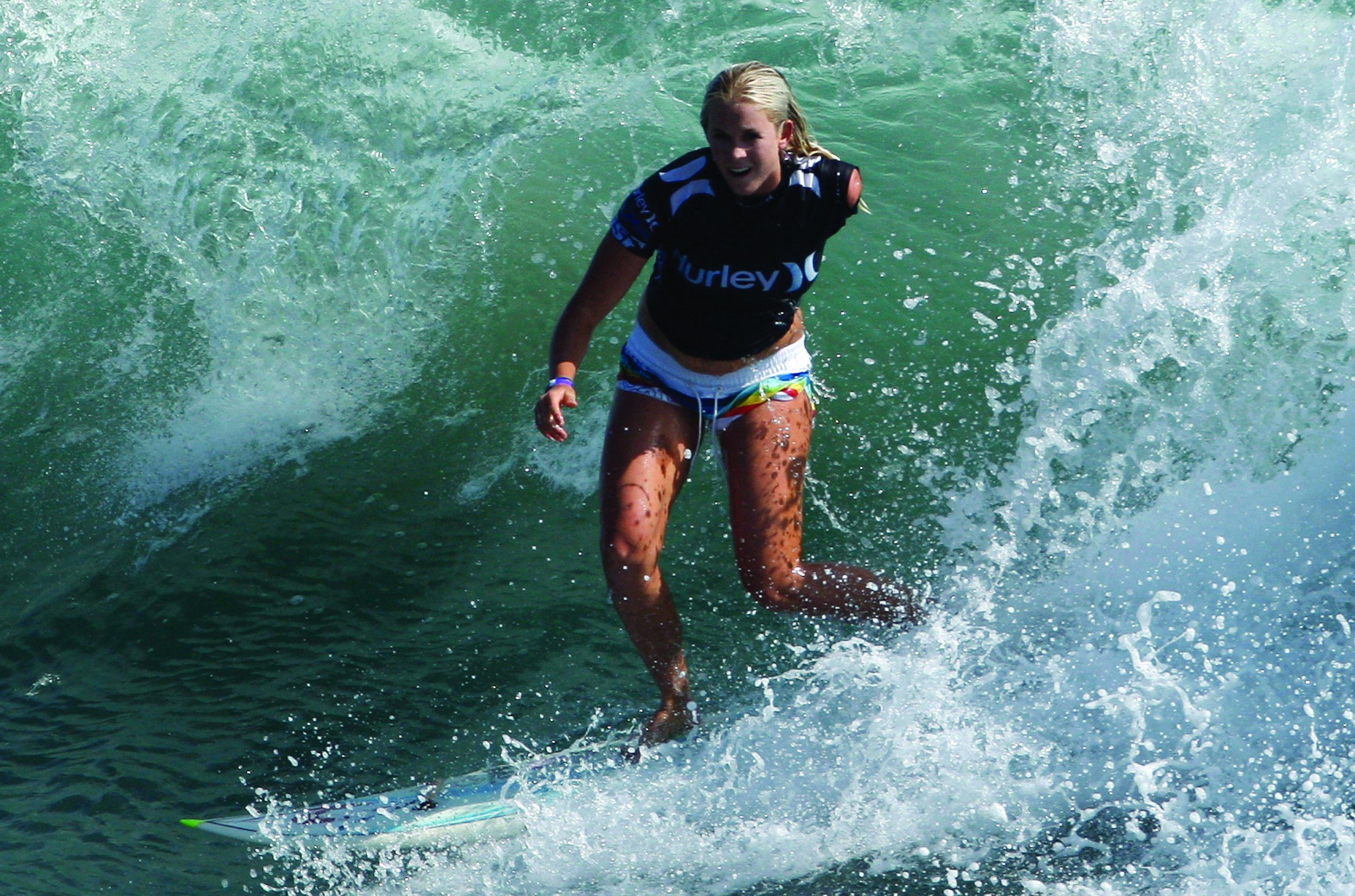 Bethany Hamilton was 13 years old and on her way to becoming a surfing star. Her board was her life, and she was determined to be the best. But on October 31, 2003, during 
a surfing session off the shore of her home state
 of Hawaii, she suffered a major setback. Bethany was lounging with her left arm over the side of her board when a 14-foot tiger shark clamped down on her arm, severing it just below the shoulder. She survived the attack, scrambling desperately to shore—where a friend's father fashioned a tourniquet out of a surfboard leash, wrapping it tightly around her bicep in an effort to stop the rushing blood. She would later claim she did not feel much pain from the shark bite, but was numb on the way to the hospital. By the time she made it to the ER, she'd lost more than 60 percent of her blood and was in hypovolemic shock. But as fate would have it, her father—who was scheduled to have knee surgery that morning—was already at the hospital. She took his place on the operating table. She spent a week in recovery before being released.
Bethany was physically scarred by the shark attack, but she refused to let it damage her emotionally. Rather than live in fear of the water the rest of her life, she returned to her board just three weeks after losing her arm. A little more than a year later, she won her first national surfing title. In 2007, she realized her dream of surfing professionally and has won numerous competitions, receiving many accolades and sponsorships along the way. She also wrote a New York Times best-selling autobiography in 2004, which was turned into the 2011 film Soul Surfer. She was portrayed by actress AnnaSophia Robb, but the one-armed surfer footage featured in the film is 100 percent Bethany, standing in as the stunt-version of her celluloid self.
She's also involved in numerous charitable efforts, including her own foundation, Friends of Bethany, which reaches out to encourage amputees and youth through faith. She married youth minister and avid surfer Adam Dirks in 2013, and they are expecting their first child this June. It's a boy, and a new challenge she is excited to tackle. While publicly announcing their pregnancy, Bethany said, "I often forget that I have one arm.... I think there's going to be things that will be very challenging with one arm, but I'll just have to find my own way to take care of the baby...I'll have to figure it out and be creative." It will take resolve and determination, as well as a fair amount of positive thinking. But if anyone can do it, Bethany can.
This article appears in Newsweek's Special Edition, Amazing Miracles.