Bethenny Frankel Reveals Autoimmune Disease Worsened by COVID
Bethenny Frankel has opened up to fans on her struggles with an autoimmune disease, which she says was exacerbated by COVID-19.
The Real Housewives of New York alum, 52, recently addressed questions from her fans about why her face looked different from its normal shape, saying she had gained 4 pounds in just three days.
Frankel has postural orthostatic tachycardia syndrome (POTS), where an excessively reduced volume of blood returns to the heart after a person stands up from a lying-down position.
This lightheadedness or even fainting is accompanied by a rapid increase in heartbeat of more than 30 beats per minute, or a heart rate that exceeds 120 beats per minute, within 10 minutes of rising, according to the National Institute of Neurological Disorders and Stroke.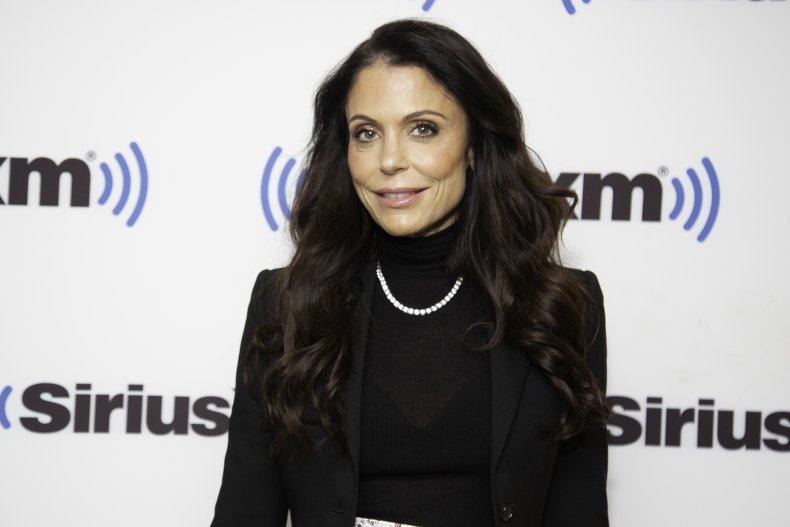 "Only because I love you will I tell you and that's why I share this with you," an emotional Frankel said at the start of a video posted to her Instagram. "I am messed up. I am not doing that great. I'm so dehydrated and riddled with aches and pains."
The reality TV star, who is on a skiing vacation in Aspen, Colorado, told fans she has been drinking liters of Pedialyte, water, kombucha and coconut water, "and it just goes right through me."
"I've gained, like, 4 lbs since I've been here because my body is trying to hold on to any water it can. Dehydration is so real," Frankel continued. "This is very intense and it's gotten really bad in the last few years, since this autoimmune thing I'm dealing with. So I wake up every 2 hours in such pain and dying of thirst so it's of my body won't hold on to it.
"It's crazy. My doctor said it's definitely connected to this POTS syndrome," she said.
POTS is a fairly common syndrome that affects between 1 million and 3 million people in the U.S. While it can affect anyone, 80 percent of patients are women between 15 and 50, according to Dysautonomia International, a nonprofit advocacy organization.
POTS is not a disease but a syndrome, a cluster of symptoms regularly seen together. While researchers are not sure what causes POTS, they know that many underlying conditions can trigger or be associated with POTS, one of which is a range of autoimmune diseases.
Frankel has spoken previously about having an autoimmune disease. In the caption of her Instagram video, she reminded her fans not to be judgmental about a change in someone's physical appearance.
"There were some comments about my face looking different in recent videos, so here is why. I'm bloated, swollen and I've gained 4 lbs in 3 days because my body is desperately hanging on to any water it can," she wrote on Instagram.
"A while back I shared what has been a serious battle with POTS. This is an auto-immune disorder that seems to have been drastically exacerbated since COVID. I know there are many of you out there, so thanks for all of the information. It's certainly a condition to manage."
Frankel continued: "I suffer from chronic severe dehydration. I have always experienced extremely low blood pressure and dehydration, but it's gotten exponentially worse.
"I make a tremendous effort to stay hydrated, get IV's, and I haven't had liquor for 6 months. I'm basically on the case. Altitude and a dry climate (in my favorite place in the world to do my favorite sport) present additional challenges."
She concluded: "PS. When you comment on someone's physical appearance, you may not know exactly what they're enduring personally, physically and emotionally."