Bethenny Frankel Doesn't 'Like To Be Alone' After Suffering Severe Allergic Reaction to Fish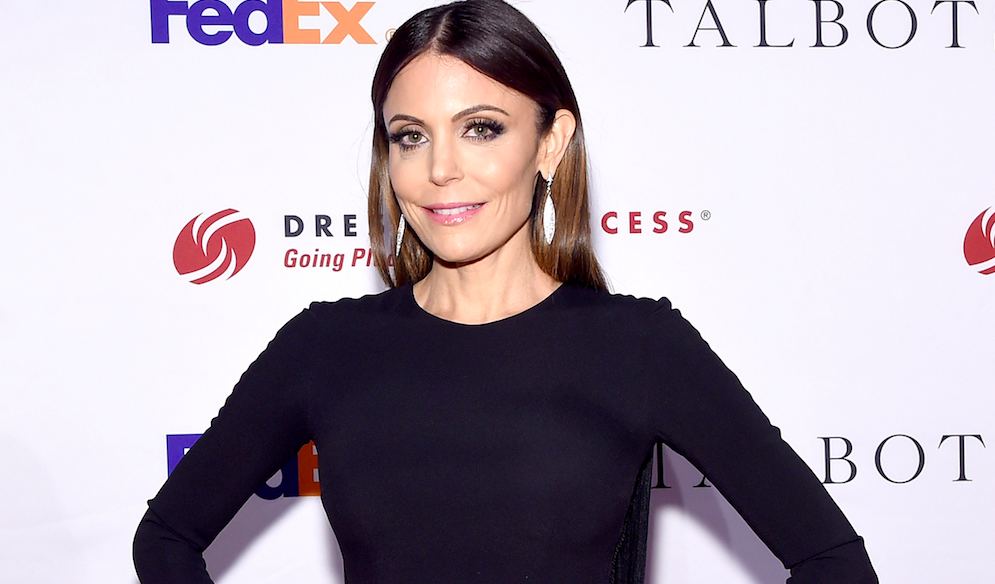 Real Housewives of New York City star Bethenny Frankel revealed she's afraid to be by herself anymore. The Skinnygirl mogul fell unconscious at her boyfriend's Boston home in December after suffering from a severe allergic reaction. The reality star, who has a rare fish allergy, became unresponsive after she ate a miso soup that contained fish broth. It was accidentally given to her by beau Paul Bernon.
On Thursday's episode of The Dr. Oz Show, the 48-year-old said she a hard time coping after the incident left her unconscious for 15 minutes. "I don't want to be in restaurants alone and I'm not that type of person," she told host Dr. Mehmet Oz. "It's very scary. It changes your whole entire life."
After consuming the fish, Frankel became itchy. "Then I felt a little tickle in my throat. Something seemed a little off, not crazy at all, less than before in my life," she recalled.
Bernon, a real estate developer, got her Benadryl, but by the time he came back, Frankel was found "drooling" and "unconscious."
"I woke up disoriented. There were cops, there were medics," the star said. "I vaguely remember them taking me on a stretcher to the ambulance, but thinking I'm having a stroke and dying."
She previously told fans she went to the emergency room and spent two days in the intensive care unit. "I have rare fish allergy. Sun, I had soup, itched & was unconscious for 15 mins then to ER & ICU for 2 days w BP of 60/40," she tweeted December 17.
"I couldn't talk, see," she added. "Thought I had a stroke & dying & told if 5 mins later I'd be dead."
While traveling this month, Frankel's plane was almost double backed because of her fish allergy. She tweeted that the plane didn't actually come back to the airport after serving bass to the passengers.
The reality star sent a series of tweets to airlines in a campaign to ban food allergens. "Called airline mult x to say I have fish allergy. Got on & they're serving bass. They couldn't not serve it they said. Then they were turning around which I protested bc it would delay people," she tweeted January 3. "Cabin asked to not serve it & pilot made announcement to plane. That was fun. #epilife"
Frankel has since revealed she would not travel without an EpiPen.