What Did Bethenny Frankel Say? Star Accused of Making Transphobic Comments
Bethenny Frankel has defended herself on Twitter after being accused of making transphobic comments on her podcast.
The former Real Housewives of New York City star, 50, sparked a furious backlash across social media for remarks about a "person with a penis, who identifies as being a girl" on her show Just B with Bethenny Frankel.
She also discussed her 11-year-old daughter Bryn, saying: "We have to go into the fact that I did a Zoom for my daughter's school and [had] the pronouns conversation with each teacher, each parent, each child.
"And my daughter says in school, too, that everybody has to say their pronouns. And my daughter didn't even know what hers were."
According to Us Weekly, Frankel then shared a story about the "person with a penis, who identifies as being a girl," spending time in a bunk with other girls at a summer camp.
"So, the other girls saw a penis," the TV personality said. "They're 9, 10 years old, so the parents obviously weren't that happy … A penis often goes into a vagina so they might not want that visual so soon."
Frankel added that if she had a transgender child, she would "want my child to go to another camp where there were kids in the same situation."
"Not every situation is set up to make someone thrive," she said. "I know parents who won't send their children to very athletic school because they're not jocks so they're gonna set them up for not feeling successful. You can't make every situation fit. The camp didn't think it through."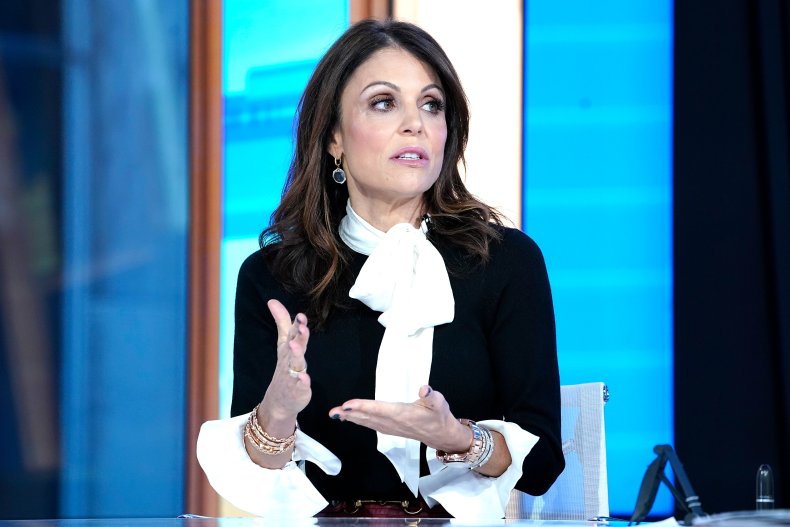 The erstwhile daytime talk-show host went on to discuss inclusive bathrooms.
"What happens if a child isn't ready to make a decision?" Frankel asked. "Don't a lot of girls in college have a lesbian phase and then they realize that they're not?
"Maybe they're going through something, maybe they want attention, maybe they're going through a bad break-up. What is the age that someone's absolutely positive who they are? There's got to be gray area."
"I've heard of situations when [people] unmake that decision," she went on. "What does that mean for that camp? What does that mean for that bunk? Maybe a mother isn't ready for her child to see a penis in a bunk and understand that child identifies as a girl."
Frankel praised her "amazing" daughter for her knowledge of the subject, saying Bryn "understands all this" and has "different language" to discuss it.
She added: "She also hasn't seen a penis. In a camp, she would see girl parts."
Her podcast statements provoked fury online, with a number of Twitter users branding Frankel transphobic—but she quickly hit back.
She tweeted to one detractor: "Listen to the podcast. Then comment. I was absolutely not wrong. And I'm going to discuss this again this week. Thankfully I have a platform to clarify what the media loves to distort... ps. I'm not afraid of cancelation so not afraid of charged discussions."
Agreeing with a supporter who said the comments were not transphobic, Frankel wrote: "[P]eople have been afraid to have real conversations. If you didn't read your script before speaking, people get so excited. Come at me … I'm here … and the conversation will continue."
She added in response to another critic: "I didn't do one thing wrong. Conversations are healthy. Try it. Doubling down.
"I'm not a celeb who panics in fear of cancelation Bc I didn't say something precisely how you needed to hear it. I don't have a transphobic bone on my body so take it elsewhere. Watch handmaids tale."
Frankel also tweeted: "Does anyone else feel like social media has become a space for touchy feely sanctimonious preaching? What happened to people showing us what they ate for breakfast?"