Will Bethesda's E3 2018 Press Conference Share 'Fallout Shelter' PS4 Port News?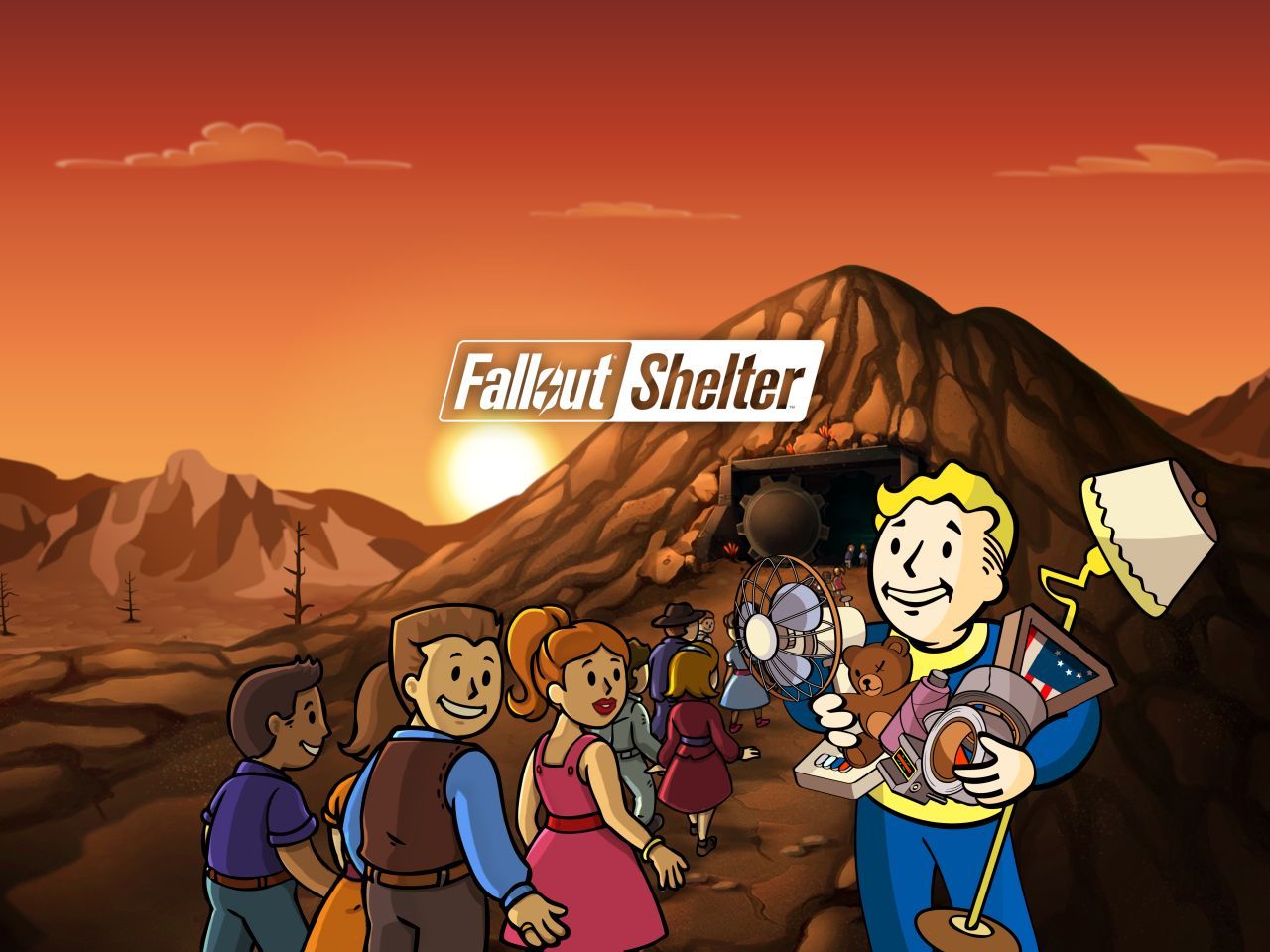 Oops!
A trophy list for Fallout Shelter on PlayStation 4 wafted to the top of the Internet last night.
You can check out the complete list of 34 trophies for Fallout Shelter here (via Exophase). They include:
Hard Work is Happy Work: Successfully complete 50 Room Rushes
Vault-Tec Architect: Build 25 rooms
A Vault For My Vault: Collect 10,000 Caps
Home Sweet Home: Build 1 of every room type
Get Off My Lawn: Successfully stop 50 Raider Attacks
Legend of the Wastes: Complete 100 Quests
Fallout Shelter was a delightful surprise from Bethesda during E3 2015, helping players through the excruciating wait until the release of Fallout 4. It launched on June 15, 2015 as an iOS exclusive, then came to Android in August 2015. The game launched on PC in 2016 and Xbox One in 2017.
According to Bethesda, players logged 29 million hours during Fallout Shelter's first month. Marketing research firm SuperData Research shared that Fallout Shelter earned $5.1 million during its first two weeks. On iOS, Fallout Shelter dethroned Candy Crush Saga as the #1 spot in the free app store.
"By emphasizing unobtrusive monetization and offline playability, Bethesda managed to earn the respect of a consumer group that is otherwise highly critical of free-to-play monetization," said SuperData exec chief Joost Van Dreunen at the time.
More than two years later, Fallout Shelter crossed one hundred million players. At D.I.C.E. 2016, Bethesda creative director Todd Howard stated, "I think the last stat was 4 billion sessions, making it the most played Fallout game of any Fallout games combined. We wanted to do something smaller that wasn't this big three or four year thing and it exploded. It brought in an audience you'd never expect."
Trophy hunters may be interested in knowing that, if this trophy list leak is real, Fallout Shelter includes a platinum trophy. Aside from that, however, the trophies are largely the same as the achievements on Xbox One.
Last year, when Bethesda's Pete Hines was asked about a PS4 release, he answered:
The trophy list might not necessarily mean that Fallout Shelter is coming to PlayStation 4. It could be a straightforward port, but might also be a re-release to stir up excitement as another Fallout sequel, game, spinoff or remaster is announced. With the recent excitement and speculation around the announcement of Fallout 76, we'll just have to see what Bethesda has up its tricky, tricky sleeve.
Bethesda's E3 2018 press conference takes place tomorrow at 6:30 p.m EST. Will you be watching? Do you think we'll get any more news about Fallout Shelter? Feel free to let us know in the comments section below, and stay tuned for more as E3 2018 unfolds.