How To Watch Bethesda's E3 Showcase: Twitch Drops, Live Stream, Conference Time, Games and Predictions
The Bethesda 2019 E3 Showcase will be held on Sunday June 9 at 5:30 p.m. PDT. The presentation will stream on a variety of online platforms, including Twitch, Mixer and YouTube (and a second YouTube Channel).
Best to get the bad news out of the way first: Bethesda will not be previewing Starfield or The Elders Scrolls 6 (rumored to be set in Hammerfell), during their E3 showcase in Los Angeles.
Previously, Bethesda executive producer Todd Howard showed off the new graphical capabilities of the Starfield and The Elder Scrolls 6 game engine at a PAX East panel celebrating the 25th anniversary of The Elder Scrolls series. Unfortunately, he also confirmed neither game would make an appearance at E3.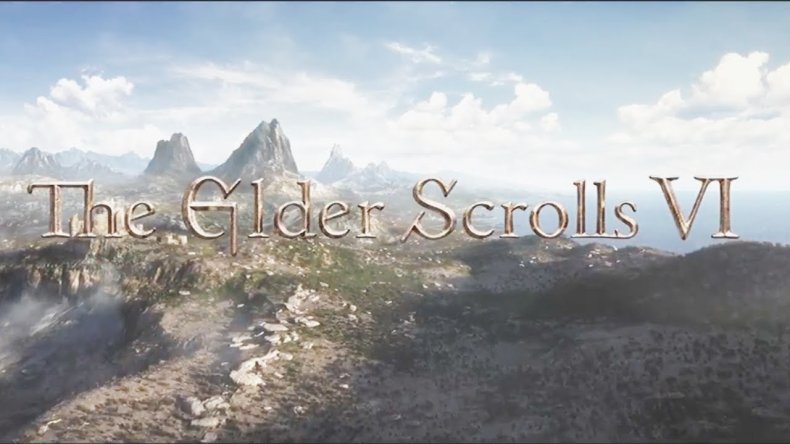 "It's going to be a long time," Howard said, according to Gamespot. "It's not something we're going to be talking about at E3—either of those games—this year. And so, patience, please."
Bethesda E3 Showcase 2019 Games
Instead, the highlight of the Bethesda E3 Showcase is expected to be an in-depth look at Doom Eternal, which was first announced at their 2018 E3 Showcase.
Doom Eternal will return the series to Earth, just as Doom II did in 1994. Gameplay looks like a ramped up version of the 2016 Doom, introducing a new energy sword, "Meat Hook" grappling and a hell-load of new enemies, including classic Doom fodder like Pain Elementals, Arachnotrons and Archviles.
It's also likely we'll get an official release date for Doom Eternal during the Bethesda E3 Showcase.
Bethesda E3 Showcase 2019 Live Stream
Those who watch the Bethesda E3 Showcase on Twitch will have the chance to pick up "Twitch Drops": bonus items for select titles. The biggest Twitch drop will be for Elder Scrolls Online: five Ouroboros Crown Crates and a Clouded-Senche Leopard mount. To qualify, PC players will need to link their Elder Scrolls Online and Twitch accounts. Xbox One and PS4 players will need to log into Elder Scrolls Online on June 9, between 3 and 11 p.m. EDT and kill a monster (any monster).
Additional E3 Showcase Twitch drops include an exclusive Twitch Assault Rifle skin for Rage 2 and the "Ancestor Moth" card back for The Elder Scrolls: Legends. More details can be found on the Bethesda blog.
Bethesda E3 Showcase 2019 Predictions
More information on Doom Eternal is welcome, but what else does Bethesda have planned for E3? So far, Bethesda has only promised "much, much more."
More of Wolfenstein: Youngblood is a near certainty. With its July 26 release date, E3 will be one of the last major opportunities for Bethesda to share new information about the upcoming sequel to Wolfenstein II: The New Colossus. The Wolfenstein virtual reality game, Cyberpilot, is also likely to make an appearance.
This week, Bethesda released the Elder Scrolls Online expansion Elsweyr, so it's likely additional content, including DLC quest adds, will be part of the Bethesda E3 Showcase. Similar iterative announcements should be expected for Fallout 76.
The 2019 Electronic Entertainment Expo will take place in Los Angeles between June 11 and June 13.