Bethesda Explains Why 'Elder Scrolls 6' was Revealed and 'Fallout 4' on Switch
Bethesda has operated the past few years with a simple plan: announce a game, then release the game shortly after. That wasn't the case at this year's E3, where Bethesda revealed development is underway on sci-fi game Starfield and teased Elder Scrolls 6. Why the change? Bethesda's Todd Howard says it was so people wouldn't be disappointed.
"It's better to say we're making it. It makes life a little bit easier for us," Howard told Eurogamer at the Gamelab conference in Spain. "[If we didn't say anything] they would be disappointed and they'd still ask 'What about Starfield?' and 'What about Elder Scrolls 6?' But it's also exciting! We're excited; we want to share it with everybody."
Howard also wanted to ensure that despite Bethesda's departure from its traditional genres with Fallout 76 and Elder Scrolls: Blades, the studio's bread and butter wasn't going ignored. "We're going to E3 and showing a new Fallout game which is very different than we usually do, and then we're going to show you an Elder Scrolls game that is very different than we would usually do," Howard said. "And if we leave it just at that, our fans are like, '... - Are you still going to do the things I love?'"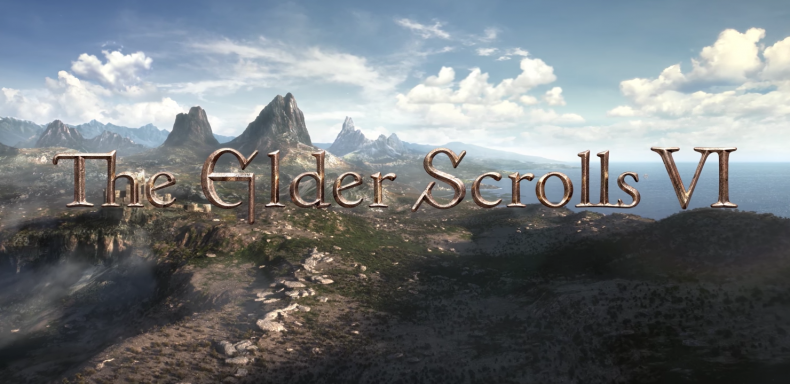 When pried for details about Elder Scrolls 6, Howard confirmed the team has an area in Tamriel settled on, and it had been decided on a while ago. When asked if the incredibly short teaser released at E3 gives enough clues to figure it where the game is set, Howard said it is possible. "I obviously would say yes, but you can't - it's intentionally... You can rule some things out. And you can rule some things in," he said.
As for a Fallout 4 port on the Nintendo Switch, don't get as excited. Despite DOOM and Skyrim making the jump to Nintendo's latest console, Fallout 4 is a different story. "Well there's definitely interest," Howard said in an interview with Gameractor. "It's not something that we are exploring right now."
That's certainly a bummer, but Bethesda isn't done with the Switch just yet. "We think Switch is a great platform - it was the first time we really worked closely with Nintendo on Skyrim - and really, really great experience and we'll certainly be doing more things there in the future, but right now it's not a mainline Fallout 4," Howard said.
So what do you think? Are you sad to know Fallout 4 isn't in the cards for the Switch any time soon? Will you go back to that trailer to find more clues about Elder Scrolls 6? Let us know your thoughts in the comments section below.