Bethesda Joins Xbox Roundtable: Start Time and How to Watch Online
Now that the Xbox acquisition of ZeniMax, the parent company of Bethesda Softworks, is complete, the companies are scheduled to have a roundtable discussion on Thursday.
Pete Hines, senior vice president of marketing at Bethesda, informed his followers on Twitter that the roundtable will go live Thursday afternoon where gamers will get to know the many faces of Bethesda Softworks and its various studios.
If you want to watch along, continue reading for all the pertinent information.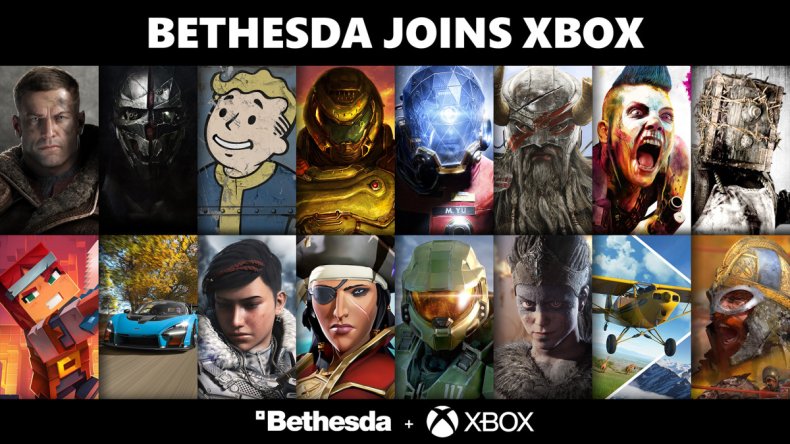 XBOX BETHESDA ROUNDTABLE START TIME
The Xbox and Bethesda roundtable will take place Thursday, March 11 at 1 p.m. EDT.
HOW TO WATCH XBOX BETHESDA ROUNDTABLE ONLINE
Fans can watch the Xbox and Bethesda roundtable online through both the Xbox and Bethesda YouTube channels.
The YouTube app is available on all mobile devices as well as every gaming console. You can also watch the roundtable in the stream embedded below.
WHAT TO EXPECT
It's hard to predict what fans can expect from a roundtable such as this. While Hines says that this will be used to introduce the studios and developers from Bethesda to a wider audience, there could be more snippets of information that may be divulged.
Back in 2020, Xbox boss Phil Spencer, and Bethesda's Pete Hines and Todd Howard sat down in a similar roundtable chat on the Major Nelson podcast, which can still be watched on YouTube.
Nothing ground-breaking was said then as the deal wasn't finalized, but now those in attendance could speak a bit more about what gamers may want to know.
Again, the topic of exclusivity is at the forefront of Xbox and PlayStation owners' minds and while we don't expect it to be a big part of the conversation, it stands to reason that it will be mentioned.
When the deal to acquire ZeniMax was finalized this week, Spencer wrote on the official Xbox blog that some future Bethesda games will be exclusive to Xbox and PC. However, Bethesda games like Deathloop and Ghostwire Tokyo that will release in 2021 will remain PlayStation exclusives as those were deals made prior to the acquisition.
Where does that leave already announced games like Starfield and Elder Scrolls VI, games that have no release date? Perhaps we'll learn a bit more about it during the roundtable.
Are you excited about the roundtable? What do you think will be discussed? Let us know in the comments section.