BetMGM Massachusetts Offers $200 Pre-Launch Bonus Bets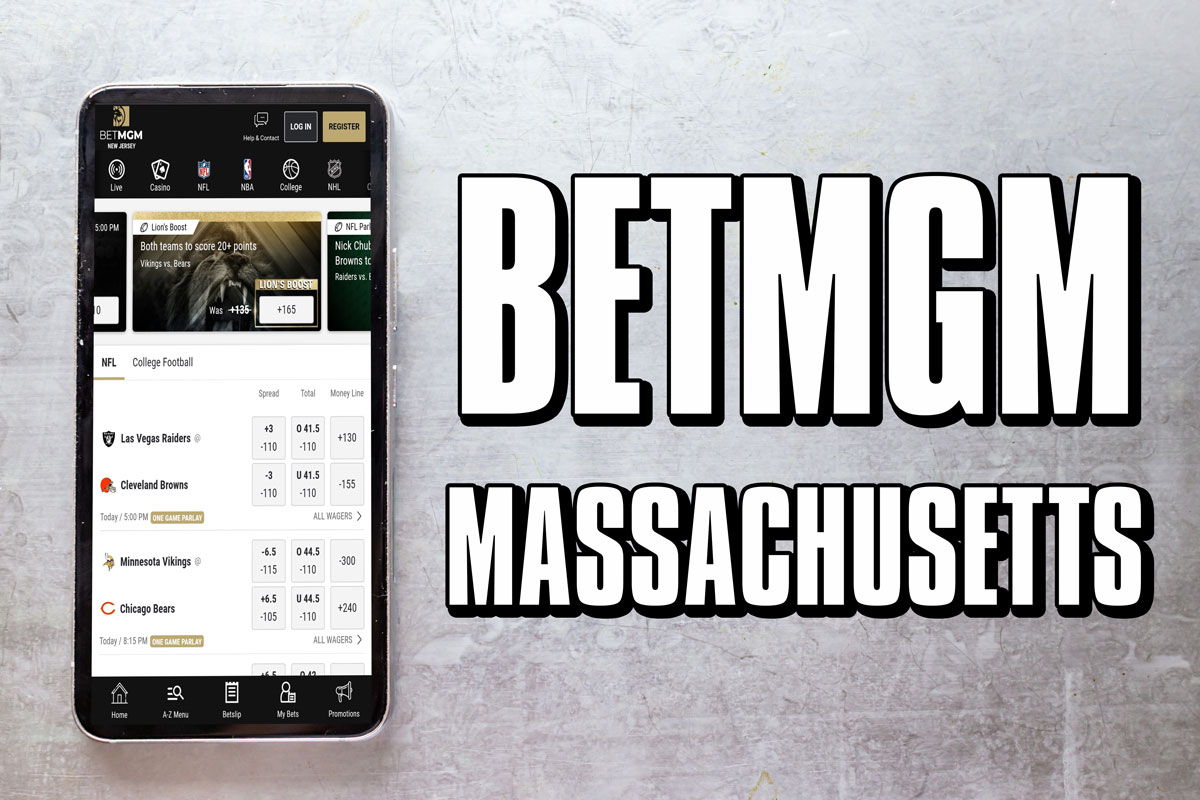 Sports Betting Dime provides exclusive sports betting commercial content to Newsweek, including real-time odds, picks, analysis and premier sportsbook offers to help sports fans get in on the action. Please wager responsibly.
BetMGM Massachusetts is now offering prospective bettors in the Bay State a three-figure bonus when they pre-register for an account. If you sign up early via the links on this page, you will earn $200 in bonus bets to use once the app goes live next week.
Prospective sports bettors have a limited time to take advantage of pre-registration offers. This $200 pre-launch return in bonus bets is a brand-new offer from BetMGM Massachusetts.
The great thing about pre-registering for an account is that it eliminates the need to manually input some personal information needed to confirm your identity. That means once the app launches, you'll have fewer steps to complete when you finish registering and place wagers.
Sign up early with BetMGM Massachusetts for $200 in bonus bets ahead of the app's launch.
BetMGM Massachusetts Offers $200 In Bonus Bets
BetMGM Massachusetts is one of the first legal online sports betting operators to offer a pre-registration bonus in the Bay State. The good news for prospective bettors is that there's no charge to pre-register.
As soon as the BetMGM Mass app launches, you will be able to finish registering for an account and access your $200 return in bonus bets. At that point, you can apply the bonus bets to any betting markets in the games of your choice. This includes the NBA, NHL, college basketball and more.
How to Sign Up Early With BetMGM Massachusetts
If you are interested in picking up $200 in bonus bets in exchange for a few minutes of your time, you will need to sign up early with BetMGM MA. Follow our step-by-step guide below to pre-register for an account:
Sign up early

with BetMGM Massachusetts
Complete the required information fields with your full legal name, date of birth, residential address and phone number
Enter your email address and create a password for your account
Verify you are in Massachusetts by accepting a geolocation confirmation request
BetMGM will add $200 in bonus bets for you to use once the app goes live.
In-App Promos and Offers
BetMGM has established itself as one of the top legal online sports betting apps in the country. It's done so in part by offering a bevy of odds boosts and in-app promos. The promos section of the app features some of the most up-to-date offers for a variety of sports.Although the promos change every so often, there are a number of promos that are usually available consistently.
The most commonly-available in-app promo in the BetMGM app is the one-game parlay promo. This allows bettors to test out the one-game parlay feature with a bit of a safety net. One-game parlays allow users to combine a number of betting markets into a single wager. Doing so gives players a higher potential upside than if they had placed an individual wager for each bet. The downside, however, is that even one leg losing would render the entire bet a loss. With BetMGM, you can get back up to $25 in bonus bets if exactly one leg of your one-game parlay wager settles as a loss.
Pre-register with BetMGM Massachusetts to secure $200 in bonus bets before the app goes live in the Bay State.
Newsweek may earn an affiliate commission if you sign up through the links in this article. See the sportsbook operator's terms and conditions for important details. Sports betting operators have no influence over newsroom coverage. If you or a loved one has a gambling problem call the National Council on Problem Gambling 24/7 at 1-800-GAMBLER. Must be 21 or older to gamble.
21+ and present in Massachusetts. Gambling problem? Call 1-800-GAMBLER.