BetMGM NBA Promo: $1,000 First-Bet Offer Any Game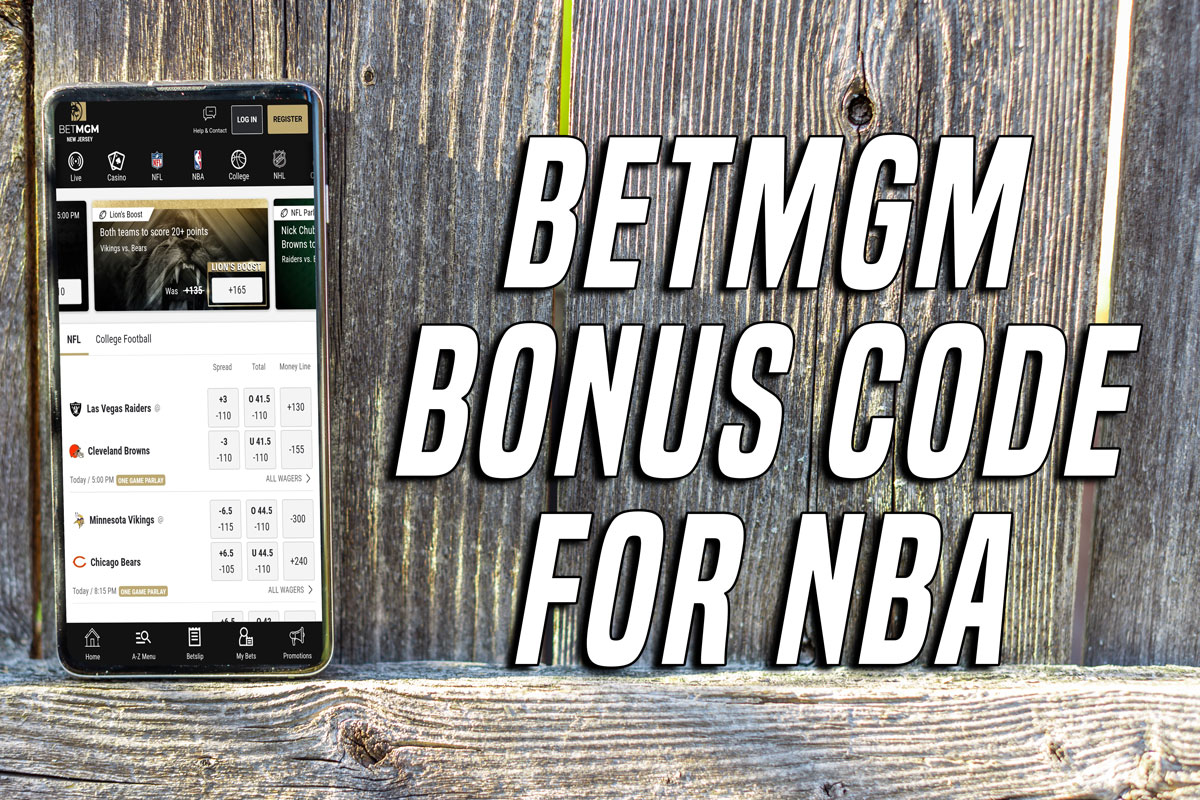 Sports Betting Dime provides exclusive sports betting commercial content to Newsweek, including real-time odds, picks, analysis and premier sportsbook offers to help sports fans get in on the action. Please wager responsibly.
The NBA takes center stage this weekend and you can sign up for the latest BetMGM NBA promo to secure a huge offer. This first-bet offer will back your initial wager on any NBA game with up to $1,000 in bonus bets.
As basketball fans prepare for a loaded weekend of NBA action, there's a BetMGM NBA promo that will return up to $1,000 in bonus bets if your first cash wager loses. That means you'll have two chances to earn your first win with BetMGM.
There are eight games on Friday night's docket, seven on Saturday's and nine on Sunday's. You can wager on any betting market in any of these games knowing that if your first bet settles as a loss, you'll get a second chance from BetMGM.
Register for an account to take advantage of the $1,000 first-bet offer that comes with this BetMGM NBA promo.
BetMGM NBA Promo Comes With $1,000 First-Bet Offer
For new sports bettors, there can be a bit of nervousness that creeps in before placing a first cash bet. Under normal circumstances, the results are simple: a player can either win their first bet and collect a cash profit or the bet loses and they're left with nothing.
That's not the case with this BetMGM NBA promo. While a win will still earn players a cash profit and their initial wager, a loss comes with a second chance. That means if you bet $250 on the Phoenix Suns to beat the Oklahoma City Thunder on Friday night, you'll either collect cash winnings or BetMGM will issue $250 in bonus bets to your account. These bonus bets would convey as five $50 bonus bets, which you could then spread across multiple betting markets in other games.
Sign Up for This BetMGM NBA Promo
If you're interested in the $1,000 first-bet offer from BetMGM, you'll need to register for an account. Doing so will only take a few minutes when you follow our step-by-step guide below.
Sign up

with BetMGM bonus code NEWSWEEK
Enter the required personal information to set up an account
Select a deposit method like online banking
Make an initial deposit of $10 or more
Choose any NBA game and wager up to $1,000 on any market
As soon as your bet settles, you'll either earn a cash profit with a win or bonus bets with a loss. Any bonus bets you receive would be eligible for use on games in any sports league.
NBA One-Game Parlay Promo
A great in-app promo from BetMGM is the one-game parlay insurance offer. This promo will return bonus bets to your account if exactly one leg of your qualifying one-game parlay wager settles as a loss. One-game parlays are a great way to combine multiple markets from the same game into a single bet with longer odds, which could provide a much higher cash profit with a win. One leg losing, however, renders the entire ticket as a loss.
In order to qualify for this promo, the one-game parlay must contain four or more legs. The final odds of the one-game parlay must be +400 or longer. If exactly one leg loses, you will get back up to $25 in bonus bets to use on other games.
Sign up for this BetMGM NBA promo to pick up a $1,000 first-bet offer for any game this weekend.
Newsweek may earn an affiliate commission if you sign up through the links in this article. See the sportsbook operator's terms and conditions for important details. Sports betting operators have no influence over newsroom coverage. If you or a loved one has a gambling problem call the National Council on Problem Gambling 24/7 at 1-800-GAMBLER. Must be 21 or older to gamble.